OTT platforms are on everybody's mind. The pandemic has changed the whole perception of watching content. With a rise in consumption of web series, Hotstart is one of the best platforms where you can binge-watch at a very reasonable monetization amount. Hotstar has a stack of Hindi web series to offer under the banner Hotstar specials which will leave you flabbergasted and making you crave for more. So, to fulfil your cravings, the following is the 10 best Hindi web series on Hotstar.
1. SPECIAL OPS (2020)
Genre – Action, Espionage, Thriller
Actors – Kay Kay Menon, Vinay Pathak, Karan Tacker, Vipul Gupta, Muzamil Ibrahim, Sana Khan, Meher Vij, Saiyami Kher, Divya Dutta, Revathi Pillai, Sajjad Delafroo
Directors – Neeraj Pandey, Shivan Nair
IMDb – 8.6/10
The story revolves around a RAW agent (Kay Kay Menon), who finds some similar pattern in the terrorist attacks of the past few years. And tries to connect the dots to get hold of the mastermind. But he has been under official inquiry for his miscellaneous use of government funds. And the series starts with Kay Kay describing how he has recruited different agents all over the world to keep an eye on the criminal activities of the terrorists. The series consists of a total of 8 episodes. With an average running time of 44-45 minutes each.
Watch Now!
2. Out of Love (2019)
Genre – Drama, Thriller
Actors – Rasika Dugal, Purab Kohli, Meenakshi Chaudhary, Soni Razdan
Directors – Tigmanshu Dhulia, Aijaz Khan, Oni Sen
IMDb – 7.1/10
This show is an Indian adaption of Doctor Foster by Mike Bartlett… Meera and Akarsh are a happily married couple. But Meera's world turn upside down when she finds a hair on her husband's scarf and suspects him of having an affair. The show revolves around how Meera tries to find out the whole truth. Down this journey, she discovers a new version of herself. It is a highly charged emotional drama with lots of love and lots of pain. This show is a saga of revenge.
It has 2 seasons, with a total of 10 episodes.
Watch Now!
3. Hostages (2019)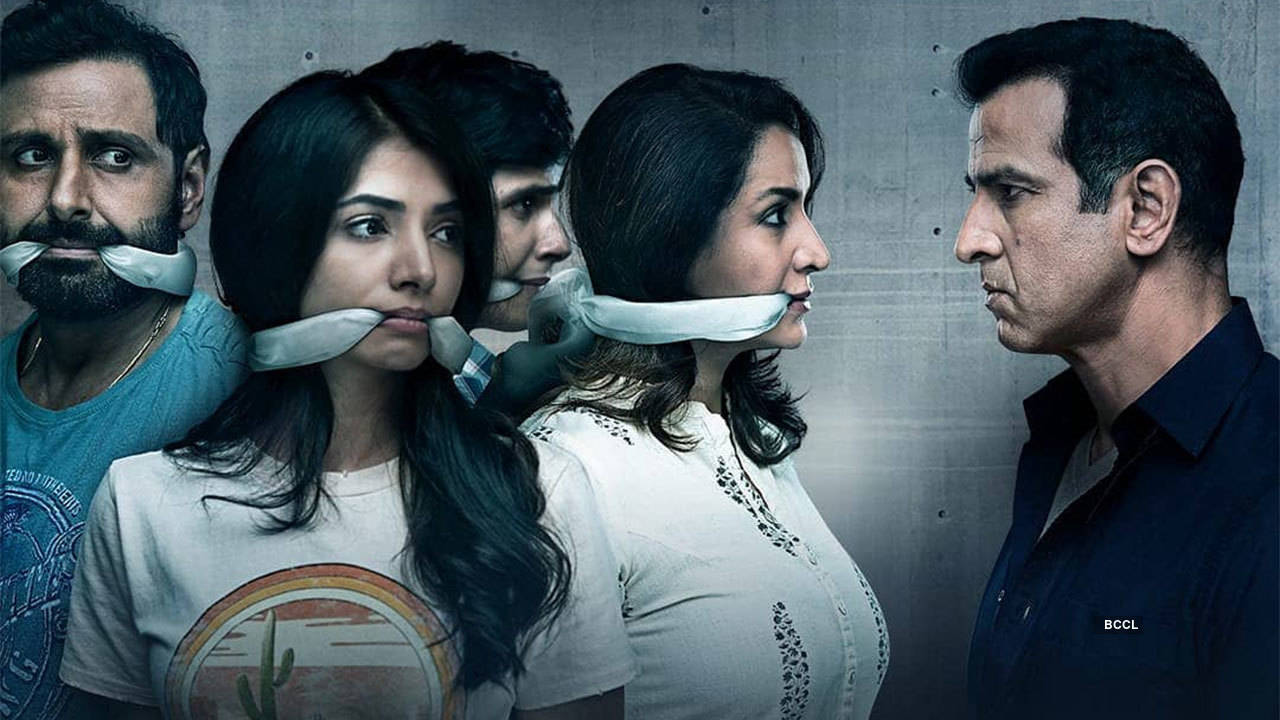 Genre – Mystery, Crime, Thriller
Actors – Ronit Roy, Tisca Chopra, Parvin Dabas, Aashim Gulati, Mohan Kapoor, Dalip Tahil
Directors – Sudhir Mishra(Season 1), Sachin Krishn (Season 2)
IMDb – 6.9/10
Season 1
This season revolves around a doctor's family who has been held hostage by 4 gunmen. They will be set free only at one condition if Dr Mira Anand (Tisca Chopra) assassinates her patient, the Chief Minister of Haryana. Thus she has to face the difficult decision of either saving her family or betraying her profession. This is one of the great escape sagas in recent times. All the actors have done a splendid job.
Season 2
This season picks up right where the first season left off. After a week where everything was according to plan for the bone marrow surgery, Handa tries to escape and the plan comes under severe scrutiny. Which leads to shooting thus, further leading to a hostage-like situation. The second season has an open ending where viewers are left guessing whether Prithivi is really dead or not.
The series has a total of 22 episodes, 10 in-season one and 12 in season 2. Whereas the average running time of each episode is 25-30 minutes.
Watch Now!
4. Criminal Justice (2020)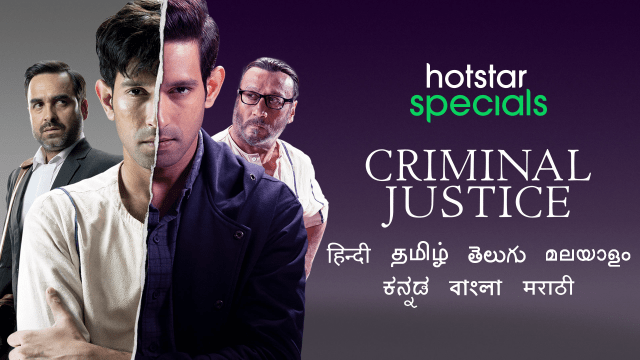 Genre – Crime, Thriller. Legal drama
Actors – Pankaj Tripathi, Vikrant Massey, Jackie Shroff, Anupriya Goenka, Mita Vashisht, Pankaj Saraswat, Rucha Inamdar, Madhurima Roy
Directors – Tigmanshu Dhulia, Vishal Furia
IMDb – 8.1/10
This is based on the 2008 British television series of the same name, The story revolves around a middle-class cab driver played by Massey who has a one-night stand with his passenger. But the next day, when he wakes up, he finds himself beside her dead body and gets falsely accused of her murder. His "accidental" lawyer Pankaj Tripathi makes it a mission to plead him innocent.
The series has a total of 10 episodes.
Watch Now!
5. Aarya (2020)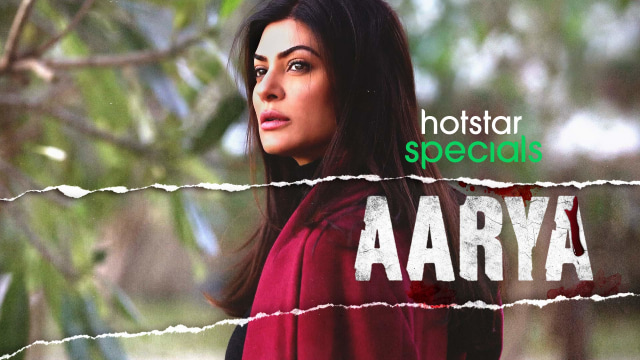 Genre – Crime, Drama
Actors – Sushmita Sen, Chandrachur Singh, Namit Das, Ankur Bhatia, Vikas Kumar
Directors – Ram Madhvani, Sandeep Modi, Vinod Rawat
IMDb – 7.9/10
Aarya is based on the Dutch drama series Penoza. It is considered to be a comeback of Sushmita Sen and her digital debut as well. The story is about a wealthy family of Rajasthan who suffers an unexpected loss of the bread earner and gets caught up with a drug racket. Now it is up to Arya(Sushmita Sen) to save herself and her children from the hands of the drug lords.
This is a 9 episode long crime drama with each episode of 50 -59 minutes each.
Watch Now!
6. City of Dreams (2019)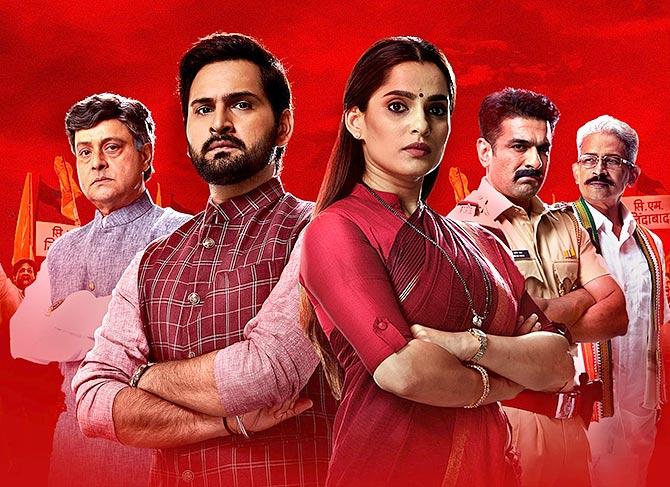 Genre – Mystery, Crime
Actors – Atul Kulkarni, Priya Bapat, Sachin Pilgaonkar, Eijaz Khan, Siddharth Chandekar, Geethika Tyagi, Rakesh Dubey as Inspector
Directors – Nagesh Kukunoor
IMDb – 7.7/10
The title justifies the whole series. This is a story of ambition where everyone of power-hungry and wants to reach the top. The story revolves around a famous political family which goes into complete chaos when the main head of the family narrowly escapes death. After which, the real power struggle begins within the family.
This series has a total of two seasons with 10 episodes each. And with an average running time of 38-54 minutes.
Watch Now!
7. PariWar (2020)
Genre – Comedy
Actors – Gajraj Rao, Ranvir Shorey, Yashpal Sharma, Sadiya Siddiqui, Nidhi Singh, Vijay Raaz, Anurita Jha, Kumar Varun
Directors – Sagar Ballary
IMDb – 6.9/10
As the name suggests, this is the story of every household. Highlighting the nitty-gritty of everyday life. The small squabbles, the big arguments, the usual emotional drama. This series captures all. The fun begins when all the family members are called together on the pretext of inheriting some family property. Whether it is real, or just a ruse to bring everyone together can only be known once you watch the series. A series of joy, laughter, and fun. This light-hearted series will definitely touch your funny bones and will make your heart content.
This series has only one season with 6 episodes each and an average running time of 21-27 minutes each.
Watch Now!
8. The Office (2019)
Genre – Sitcom, Mockumentary, Cringe comedy
Actors – Mukul Chadda, Gopal Datt, Sayandeep Sengupta, Samridhi Dewan, Abhinav Sharma, Gauahar Khan, Gavin Methalaka
Directors – Rohan Sippy, Debbie Rao, Bumpy
IMDb – 6.4/10
The office is the Indian adaptation of the original BBC series of the same name. The story is about an office workspace. Where an overly enthusiastic and friendly boss constantly attempts to uplift the mood of the employees but fails at it miserably. This is a quirky show with its own sense of humour. Anyone trying to burn some stress off, this is the show you should go with.
It has two seasons. With a total of 27 episodes and an average running time of 22-25 minutes each.
Watch Now!
9. Grahan (2021)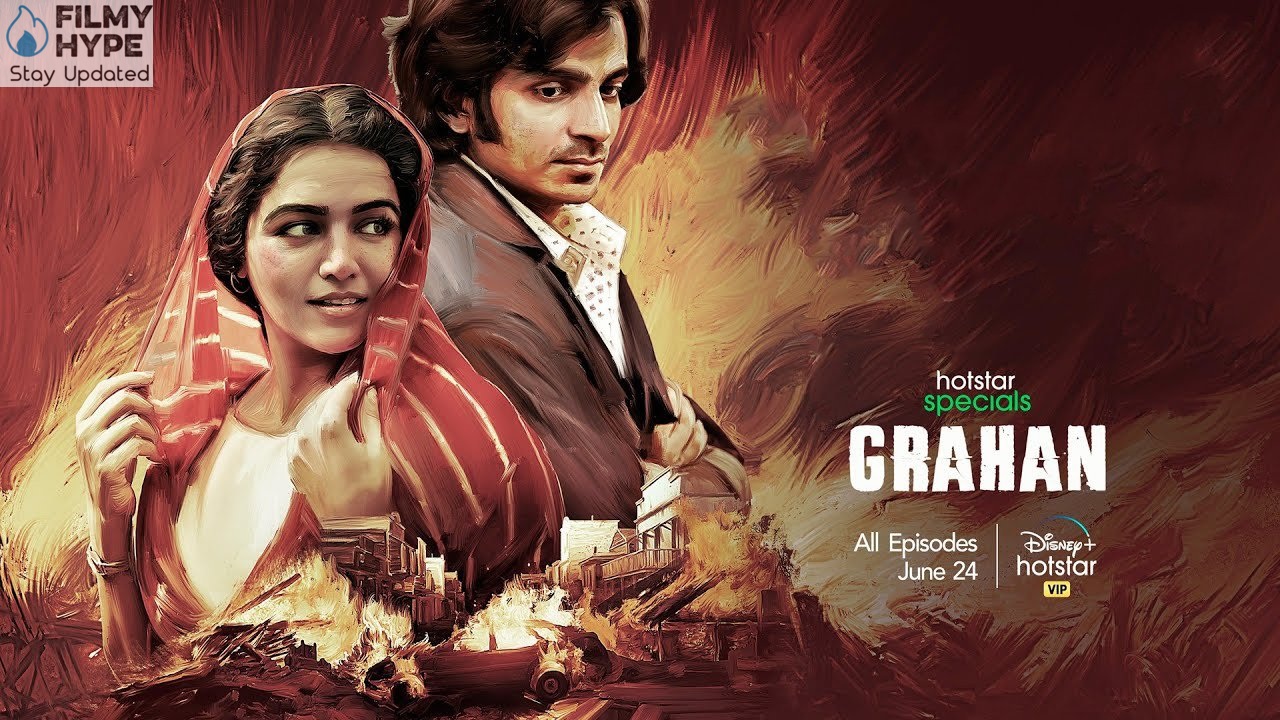 Genre – Drama
Actors – Pavan Raj Malhotra, Wamiqa Gabbi, Zoya Hussain, Anshumaan Pushkar, Teekam Joshi
Director – Ranjan Chandel
IMDb – 8.6/10
This fairly new Hindi show on Disney Plus Hotstar travels between two timelines. One is set in 1984, showcasing a forbidden love story in the midst of the infamous anti-Sikh riots. The other is set in 2016, where IPS officer Amrita Singh is tasked with investigating the tragedy. Somewhere along the way, she discovers that her own past is strongly tied to the case and that solving it would mean putting her own father behind bars. The narrative of the show is intriguing but can feel a bit hurried. It also tries to pull on the viewers' emotions but is not a tear-jerker by any means. All in all, it's a decent one-time watch.
Watch Now!
10. Malgudi Days
Genre – Drama, Fiction
Actors – Master Manjunath, Girish Karnad, Vaishali Kasaravalli, Suhasini Adarkar, Kanti Madiya, B. Jayashree, and many more
Director – Shankar Nag and Kavitha Lankesh
IMDb – 9.5/10
Go all the way back to the 80s with Malgudi Days on Disney Plus Hotstar. The cult classic Hindi series is based on short stories written by famous Indian author R. K. Narayan. All the 54 episodes of the original series are now available to stream on Hotstar for those of you craving some nostalgia.
Watch Now!
Hope you like the list of the 10 best Hindi web series on Hotstar. If you think I've missed any which should be on the list, please let me know in the comment section.