If you are a gamer, you might have already come across the term – RPG or role-playing games. Role-playing Games (RPGs) are the best type of games you will ever play. RPGs are social, imaginative, learning, challenging, fun and yeah, they can make you more skilled. There are various types of RPG's. They can be played tabletop with your friends and family, and they can be played online on your computer or any gaming console like PS4, Xbox etc.
Role-playing games are fun to play in small gatherings, and they can really teach you skills which you can use in your real life. In this article, we will discuss what are role-playing games and what is the best action RPG you can play for free on your PC.
Tabletop Role-Playing Games
Tabletop role-playing games are played in person. You will need two or more persons, a pencil, paper, a rulebook and few dices (or cubes) to play. One person will play the game master (GM) who will manage the overall story and setting of the game. The other players control characters who make decisions in the game to perform a search, solve a mystery or to stop a villain. They choose the actions of their characters based on their characterization and the actions pass or fail according to the rulebook.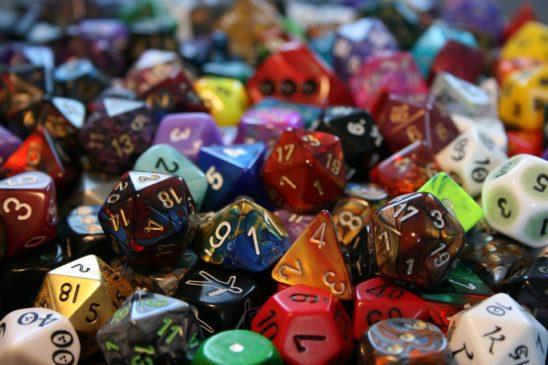 Online Role-Playing Games
Online role-playing games can be played on a computer, mobile devices,  and gaming consoles. These games are either partially or completely played through the Internet or local area networks. These games can be played in very large groups. Massively multiplayer online role-playing game (MMORPG) allows many players to play the same role-playing game together. MMORPG's became popular with the evolution of broadband Internet access in many developed countries.
A sub-genre of online RPG's which have evolved with the time is Action RPG's.  The action RPG heavily focus on real-time combat.  There are many action RPG available on the market, and most of them are paid. I was looking for some free action RPG and I came across Path of Exile which is completely free and you never "pay to win". The game is designed around a strong online item economy, deep character customization, aggressive Player vs Player mode and ladder races.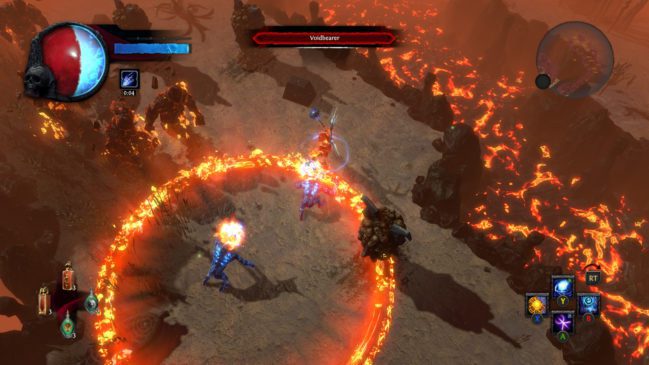 Path of Exile is developed and published by New Zealand based developer Grinding Gear Games. You can easily download the game from their website. The game is free-to-play which is supported by "ethical microtransactions". In Path of exile, gamers are granted full access to the game but they must pay microtransactions to access additional content to support game developers. You can buy POE currency which is the official currency in the game. Orbs are the main currency items in the game that can be used to trade and alter your equipment. Each Orb has different usage and value. Chaos Orb and Exalted Orb are the most commonly traded PoE currency items. You can buy POE Orbs which can be traded for powerful types of equipment.
Path of Exile is set in the dark fantasy world of Wraeclast. Once upon a time, Wraeclast was the center of a mighty empire. But now it has a become cursed land. The continent is now used as a penal colony for criminals and other exiled prisoners to separate them from the nearby Island of Oriath. As the game starts, the player wakes up on the shores of Wraeclast. The player must now face the revengeful wilderness and dangerous inhabitants of the continent amidst the crumbling ruins and the hidden secrets of the huge empire. The player must work together with other exiles to survive. Watch the below trailer to get the real feel of the game.
Watch Official Trailer of "Path of Exile: The Fall of Oriath" 
I played the gamed and found out it is a fun, dark and, unique action role-playing game with some well-executed new ideas. If you love the adventure and fantasy, I strongly recommend that you should try the game. To start with, you do not need any consoles, simply download it on your computer and start playing it. The game will surely give you the adventure of your lifetime.
As we discussed, there are many benefits of role-playing games. These games cultivate creativity, encourages teamwork and cooperation, and teaches you problem-solving skills. If you have never played a role-playing game, you should definitely try it out.
Have you guys ever played any action role-playing games like "Path of Exile"?  Please share your experiences with us. If you liked the story, please share with your friends and family. Happy Gaming !!