Are you looking for handicraft products that are elegant and made of high-quality materials? Different online stores provide handicraft products, but most people don't trust them. So to make shopping easy for you, we are here with the best website for handicraft products that not only provide good quality products but are also trustworthy.
We are talking about Execlusivelane, an amazing handicraft product-selling website. The company is made up of excellent artisans and designers from all over India and provides them a chance to earn for themselves. Moreover, the company has lots of products that are handmade and looks fascinating like home decor products, lighting, kitchen, furniture, etc.
Jewellery collection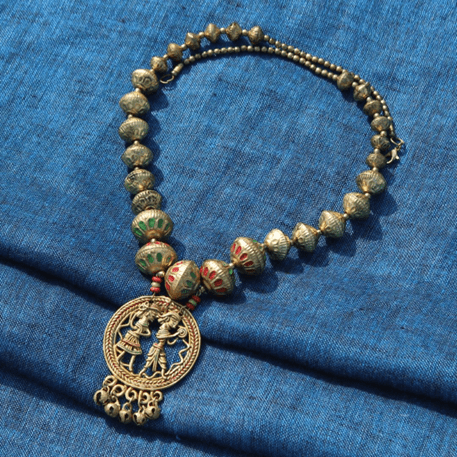 Every piece of Jewellery is unique from the others. Their Bohemian necklaces and earrings look so elegant and can be worn out with different Indian attires like Sarees, Kurtis, and Suits as well as with Western attire like dresses, etc. These necklaces are made in different art forms like the Dhokra art form, etc. Each necklace and earring is made of brass, beads, and resin. Their jewellery contains faces of men and women as bohemian culture represents.
What do we like about Exclusivelane?
Exclusivelane has a user-friendly website that is easy to use.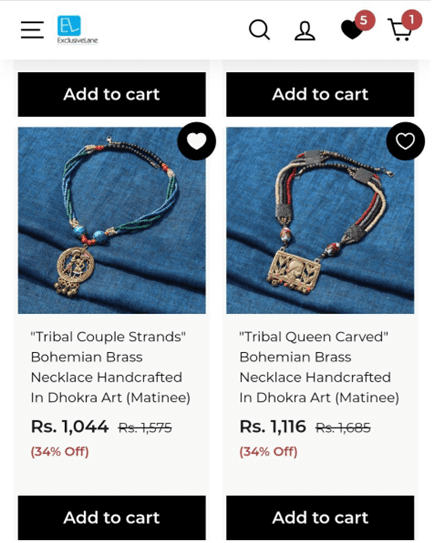 People have purchased different products and have given good reviews about the handicraft products provided by Exclusivelane. The website contains a wide range of attractive necklaces and earrings that make it convenient for customers to find what they want. Each product is unique from others and contains high-quality images, detailed descriptions, and price tags, which help customers make informed purchase decisions.
Quality of the products in Exclusivelane
Exclusivelane believes in offering only those products that are the finest and made by skilled artisans across India. These products are high in quality, unique, and have eye-catchy designs.
Customer Care
Another good thing about Exclusivelane is its customer service. The website provides a return policy and good customer support that help customers with their queries and concerns.
Every coin has two sides, the same with Exclusivelane. Although Exclusivelane provides elegant handicraft products those products are slightly higher in price than other online stores. However, Exclusivelane provides quality and uniqueness in their products that customers are willing to pay the extra cost.
Overall, Exclusive Lane is a great online shopping website for those who are looking for high-quality, handcrafted products. They have extensive products with a user-friendly website and excellent customer service. It's a great place to shop if you want to add unique handicraft items to your home decor, jewellery, and kitchen collection.