When we pursue any athletic activity, our accessories and gear are one of the first investments we make towards our ambition. It is imperative to understand that having the right gear is particularly important for sport, and even more so when it comes to swimming. Swimming is one of the most physically demanding and arduous sports one can pursue, simply because of the amount of endurance it requires. That is why gear that makes the pursuit easier is always one of the best places to start when it comes to sport.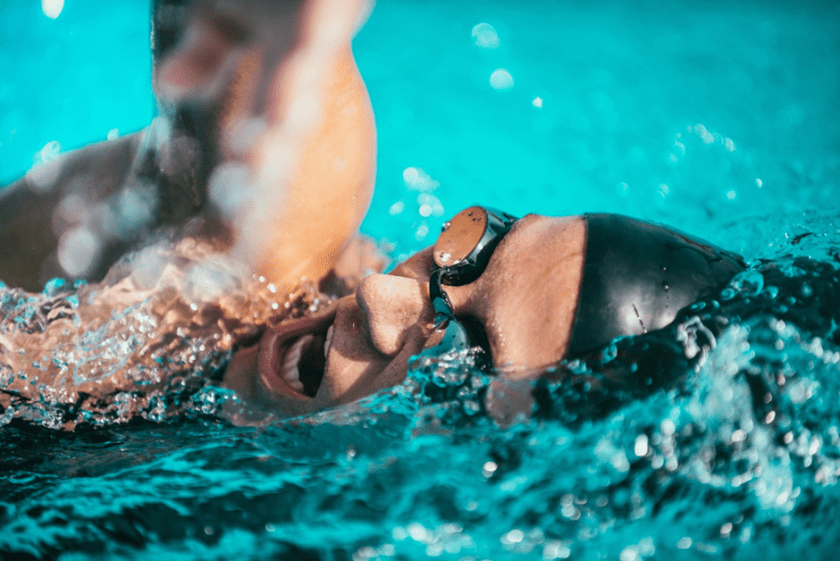 Image Source: Shutterstock
Swimming goggles are a must when swimming is pursued professionally, at a competitive level. These goggles keep the eyes dry and safe from the water as we swim at great speeds, for long durations. The training for swimming requires us to spend long hours in the water, and the chemicals and particles found in pool water can irritate our eyes if in contact for a long time. Therefore, you should invest in professional swimming goggles and make your competitive self take the reins of your ambition.
The All-Black Swimming Goggles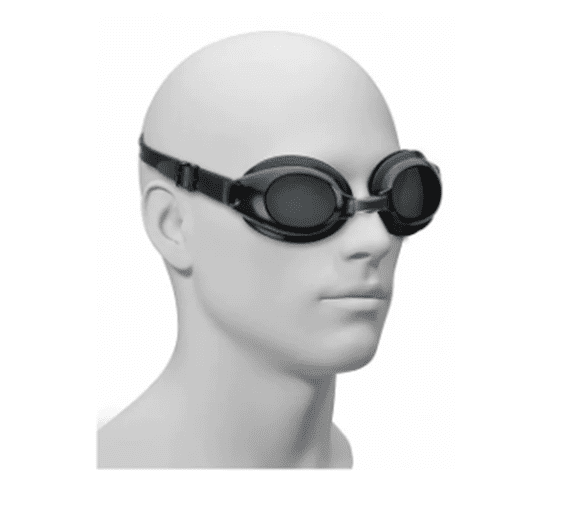 Sports gear has its own place in eyewear ranges. These types of goggles value maximum functionality, agility, and mobility over style. The reason swimming goggles are important is that they can affect one's performance significantly if they are even slightly uncomfortable or of inadequate quality. A swimmer's line of sight needs to remain devoid of any field of error as they must be cognizant of their lane. This pair of swimming goggles, with rimmed frames, is designed for best performance. The lens, temple, frame, and adjustable straps are all black and the frame material is made of Thermo-Plastic Rubber for maximum durability.
The Sporty White Swimming Goggles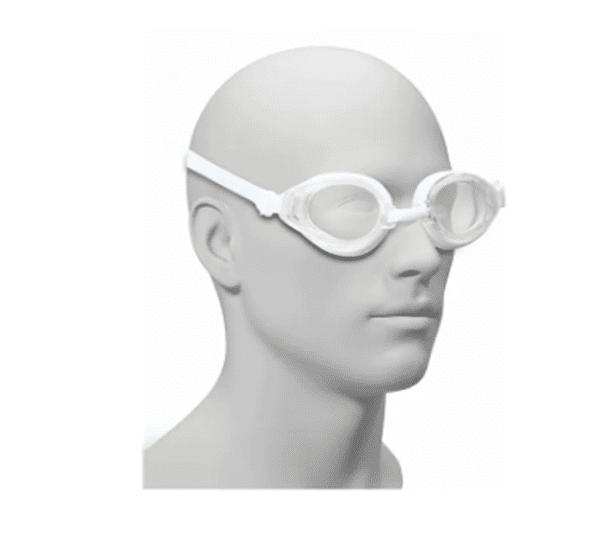 Swimming goggles are instrumental to the performance of the swimmer and there are a variety of reasons as to why one should invest in only the best quality of swimming glasses for their competitive swimming pursuits. For those who have a colour preference for lighter palettes, this pair of all-white swimming goggles can be a good addition to your swimming gear. The frame, temples and adjustable straps are all white. The sports sunglasses come with the added benefit of 100% UV protection. The acc lens colour is clear, and the frame type is rimmed in nature for added stability and protection underwater.
The Dual-Toned Swimming Goggles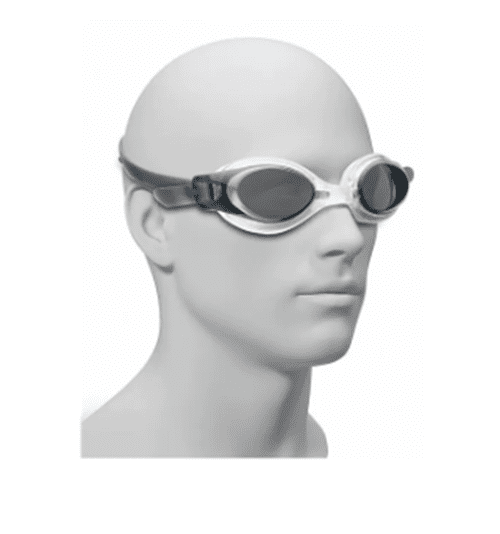 The process of choosing the right pair of swimming goggles is one that is often replete with trial and error. For swimmers over time, fitting requirements may change, and they may learn to understand if they prefer clear lenses or tinted lenses the best. Style options are always an open avenue for swimmers, as this pair of dual-toned swimming goggles can be a stylish touch to their competitive ensemble. This pair of swimming glasses are meant to stand out, as it has black Polycarbonate acc lenses, and the frame colour is a mix of black and white that extends out to the adjustable straps. Like the rest, these swimming glasses also provide 100% UV protection from the sun to keep you comfortable through hours of training.
The Aqua Blue Swimming Goggles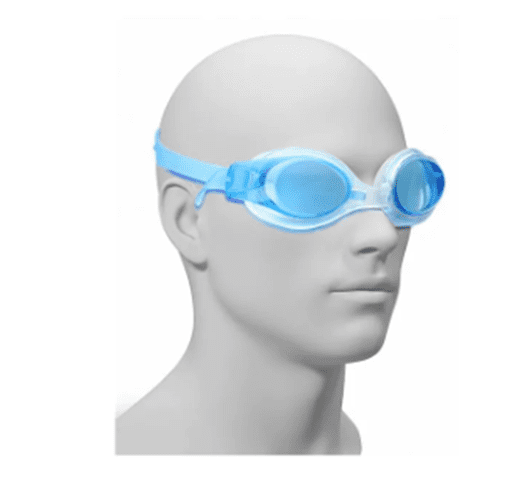 Just because competitive swimming is a serious business that requires herculean endurance levels and unbridled tenacity, does not mean one has to completely sacrifice themselves and their identity to become the ultimate swimmer. It is important to stay grounded and focused, and keeping a part of your individual self in your gear always helps as a reminder. If you are someone who likes vibrant colour palettes and thrives to stand out from the crowd, this pair of blue swimming goggles is for you. These rimmed frame goggles have the temples, straps, and frames in all blue. The Polycarbonate Acc lenses are also in a blue tint. The lens material is made of Balafilcon A, which is a Silicone Hydrogel like the others. These glasses also come with 100% UV protection, making them premium sports sunglasses.
Swimming professionally and competitively requires a great deal of physical endurance, willpower, practice, and athletic ability. Practices are endless when it comes to professional swimming, which is why investing in the right durable pair of swimming goggles is important. They are one of the most important parts of your performance as a swimmer besides skill. Therefore, if you are pursuing professional swimming and are looking for your own pair of swimming goggles, Titan Eyeplus is a good place to start for all your needs at the best prices and product quality.