You don't need to be an expert in Existentialism to understand that the modern world is indeed a bleak place to be alive in. The capitalist society with its promises of bartering happiness for a few bucks has created an atmosphere of strife where only the "best" is supposed to survive and thrive, where the desire of consumption is manufactured on a daily basis and is sold as an antidote to all possible melancholy. In such a scenario, a binary is created within humans where one must compete and outshine all, in order to have a meaningful existence. But what exactly is a meaningful existence? For bourgeois Indian youths, it is to score well in exams, to land up with a good job and a desirable partner. But with modernism also comes the rising consciousness of Self and today most young people find themselves at crossroads, caught between their desires and societal diktats. In such a scenario when confronted with the Existentialist question of the meaning of one's existence, one cannot help but put on a somber face and sigh. This article will primarily address the disillusionment & survival of Indian youth and will trace their despondency in context of the present social environment.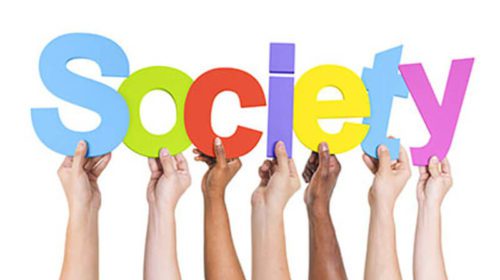 Modern society comes with its own illusion of choice and freedom. Today with a number of dating cites, the youth is made to believe that they have an agency in matters of love but when one delves further into this statement, one is confronted with the realization that this is far from the truth. The youth today is baffled when it comes to love and even the way it functions. For instance, earlier if you'd be attracted to somebody, you'd simply go and invite the person over coffee where you could talk your heart out, but today, one can't even think of such an action! Gone are the days of love letters and note passing, today if you happen to be attracted to somebody, you ought to follow an elaborate procedure, where, first and foremost, you'd have to stalk them on social media, initiate the casual chit-chat and then, after months, if the spark still remains,proceed with the affair.
To make matters worse, Indian youths today are more sexually frustrated than ever!  Modern society comes with its promise of sexual freedom but Indian youth's misfortune is, in India, sexuality is synonymous to blasphemy. India is a nation of Romeo Squads, a nation where Godman Asaram Bapu, wants to replace Valentine's Day with 'Matra Pita Pujan Divas', where a Swara Bhaskar is slut-shamed for a masturbation scene in a movie. In such a scenario, the youth has no language to articulate love. In reality the youth has little choice in matters of love. One can only fall for a person of the same caste, same class, same religion, different gotra, (you name it), lest unlawful hegemonic structures like Khap Panchayats swing into action. Young people in this country are governed by system which has a complete different vocabulary to articulate love, where a love between a Hindu girl and a Muslim boy is easily labeled as Love Jihad. Even if you somehow end up falling for the "right" person, matters don't get any easier as you cannot give expression to your love. Public display of affection meets the scorn of the upholders of "Indian Culture" who indulge in moral policing to the extent that one can't even hug in a metro. In a nation where homosexuality is not even discussed in families and is swiped under the carpet, homosexuals find themselves in a way worse situation.
In such a scenario, how does one Love?
It is true that the Indian Youth is no more a dumb spectator to the political happenings of the nation. Student activists have cropped up all over the nation who are not afraid to call a spade space. The revolt has found its own expression where comedians through their standup comedy and artists with their satire, bring out the absurdity of our times. But the trouble is that often when people stand up against the authority, they are branded as anti-nationals or simply, libtards. In a nation where Gurmehar Kaur receives rape threats over her pacifist remarks, where a Shehla Rashid is constantly maligned, the question remains whether the youth has the freedom to voice its concerns? In India, in times of paid news, an atmosphere of threat is being created where there is no scope for dissent and if any, the reward is the one similar to that of Gauri Lankesh. In such a situation, voices get stifled and dream stamped on.  One can't help but depress over the Woke youth's fate.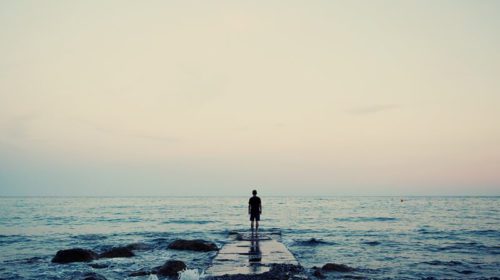 The youth today finds it difficult to embrace the existence of an omnipotent omnipresent benevolent God. The concept of afterlife no more sounds like a viable option to base all your life's decisions on. Today we question the morality that we are supposed to accept without questioning. The youth today rejects the age-old customs and culture that no longer holds relevance in the society. The youth today is in a constant tussle with the age-old institutions, constantly making its way through the expected societal norms. We demand equality for all and acknowledgment of our existence. But in this constant fight, more often than not, situations take a bleak turn and we are left alone with no answers. When all seems lost, our struggle futile, and everything seems meaningless one must as the French philosopher Albert Camus suggested, accept the Absurd. The Absurd, as defined by the Existentialists, is the futile search for answers in an answerless world. Camus suggests that there is no meaning in life and our actions have no larger consequences yet instead of giving into Nihilism, one must continue to live and celebrate life.
This is probably the philosophy that Indian youths should embrace. Because when our actions are misconstrued and we are left forlorn, when there seems no scope for improvement in this absurd world, instead of giving up, we must continue to fight against the hegemonic structures. We must fight in our own capacities, in our own ways even when change seems impossible because giving in to the absurd is not an option.
As Margaret Atwood would say, Nolite te Bastardes Carborundorum
(Don't let the bastards grind you down)