Many south Indian movies are much better than Bollywood movies. Some of them became blockbusters in South India and then those Superhit South Indian films were dubbed in Hindi for wider audience reach. There is no need to download these top South Indian movies as most of them are available to watch on YouTube for free. Here are the top 30 best south Indian movies dubbed in the Hindi list to check out in 2020.
1. Vikram Vedha
Year: 2017
Genre: Thriller
Box office: 600 million
Cast: Madhavan and Vijay Sethupathi
IMDb Rating: 8.7/10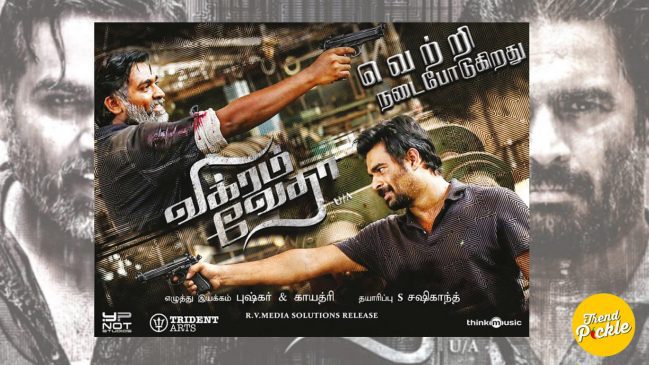 The film is an excellent crime thriller. The righteous cop Vikram is on one side who believes in a clear line between good and evil. He sees things as black and white. The mysterious gangster Vedha is on the other side. Vikram accompanied by his partner Simon is on the hunt to capture Vedha. Vedha tries to change Vikram's life, which leads to a conflict between them. Both R. Madhwan and Sethupathi have given their career-best performances. Get ready to listen to Vedha's stories and Vikram's flawless responses. This is a must-watch South Indian movie if you are a fan of class cinema with perfect character development. There are also rumours that Shahrukh Khan is remaking Vikram Vedha in Bollywood.
2. Naa Peru Surya, Naa Illu India
Year: 2018
Genre: Action
Box office: 100 crores
Cast: Allu Arjun, Amu Emmanuel and Arjun Sarja
IMDb Rating: 6.8/10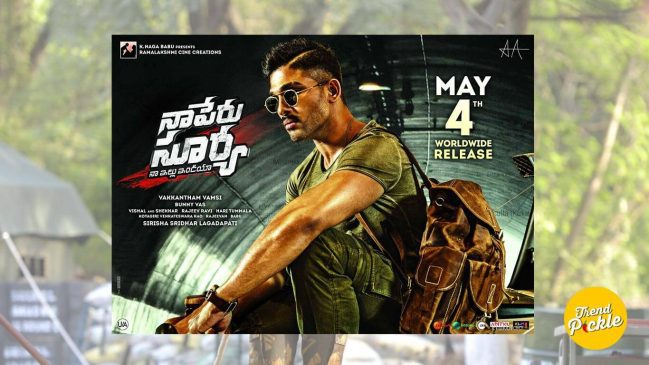 Naa Peru Surya, Naa Illu India (My Name is Surya and My Home is India) is a South Indian 2018 action movie starring the stylish actor Allu Arjun. Surya is a military officer who is facing anger management issues. He is suspended from the army for his short-tempered nature. Now, He needs to get a clearance certificate from his estranged father. Can Surya give up his anger and prove that he is fit to join the army. A complete entertainer and must watch for Allu Arjun fans. This is considered as one of the best South Indian movies in 2018 which has been dubbed into Hindi. It has been dubbed in Hindi under the title "Surya – The Brave Soldier".
3. Thani Oruvan
Year: 2015
Genre: Action thriller
Box office: 105 crores
Cast: Jayam Ravi, Arvind Swamy and Nayantara
IMDb Rating: 8.4/10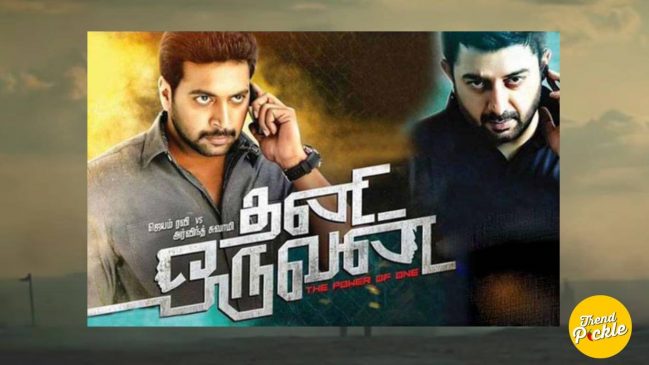 The film is a superb action thriller. Siddharth Abimanyu is an influential scientist who is involved in various illegal medical practices. Mithran who is a very efficient IPS officer decides to expose him. This South movie is the Roller Coaster Ride of the fight between good and evil. This movie is a must-watch if you are a fan of movies that keeps you on the edge of your seat.
4. Mufti
Year: 2017
Genre: Action thriller
Box office: 15 crores
Cast: Shiva Rajkumar and Sriimurali
IMDb Rating: 8.1/10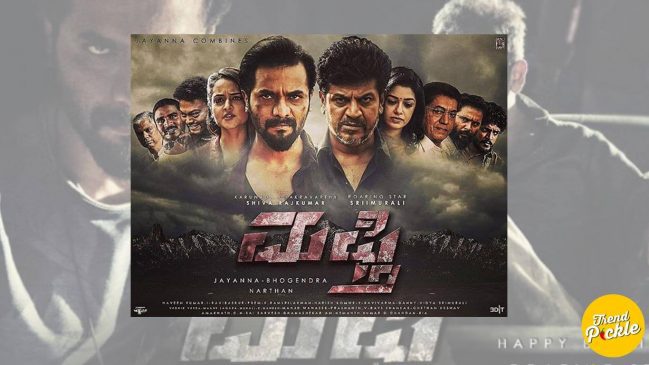 Mufti is a Kannada neo-noir action crime thriller film. An undercover cop goes to a place taken over by a don and compromises his safety. Cop Gana ventures into the big bad world of crime at the cost of risking his life. He goes to a place called Ronapura to find ruthless don Bhairavi Ranagallu.
5. Movie 1 – Nenokkadine
Year: 2014
Genre: Psychology
Box office: 70 crores
Cast: Mahesh Babu and Kriti Sanon
IMDb Rating: 8.1/10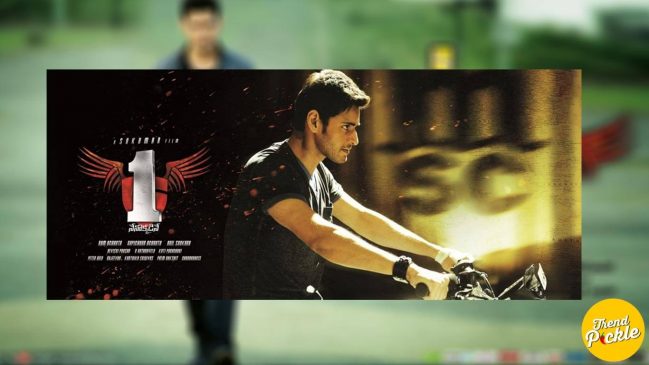 The film is a mind-bending psychological thriller. A rock star (Mahesh Babu) must overcome his psychological inhibitions to seek revenge for his parent's death. He is not able to differentiate between his reality and fantasies. The movie has been dubbed into Hindi "Ek Ka Dum". The film is a must-watch if you are a fan of psychological thriller movies. Let's see if you can separate illusion and reality after watching the film.
6. Anniyan
Year: 2005
Genre: Psychology
Box office: 570 million
Cast: Vikram and Sadha
IMDb Rating: 8.2/10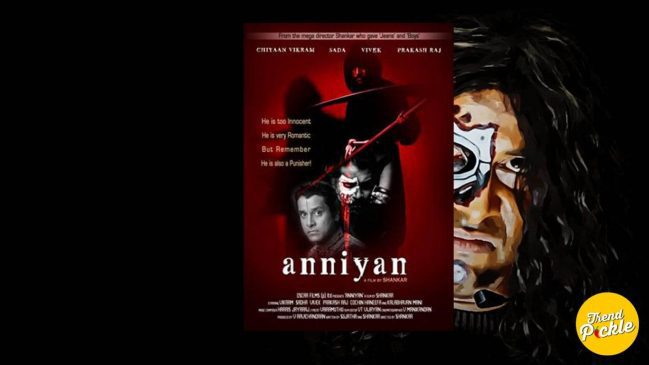 Anniyan is an action thriller film. A disillusioned common man who is frustrated with the widespread corruption develops multiple personalities to restore justice and punish guilty. He opens his website and asks people to send complaints.  Vikram delivers an amazing performance in the spine-chilling thriller. The film has been dubbed into Hindi as Apirichit. Do not miss the film for Vikram's spectacular personality switches.
7. Vedam
Year: 2010
Genre: Drama
Box office: 26 crores
Cast: Allu Arjun, Anushka Shetty, Manoj Manchu, Manoj Bajpayee, Saranya Ponvannan, Deeksha Seth and Lekha Washington
IMDb Rating: 8.1/10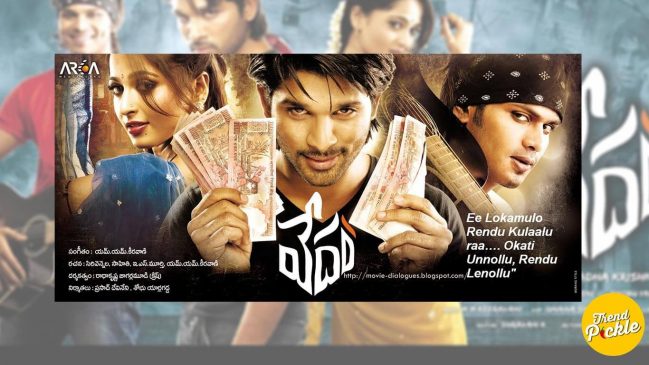 The Story revolves around 5 principal characters. A terrorist threat puts the lives of these five people in danger and their stories meet in one place. The film is a heart-touching of five protagonists with a powerful social message. Manoj Vajpayee and Allu Arjun have delivered strong performances. The movie has been dubbed into Hindi as "Antim Faisla".
8. Petta
Year: 2019
Genre: Drama
Box office: 220-250 crores
Cast: Rajinikanth, Vijay Sethupathi, Simran, Trisha, Nawazuddin Siddiqui, Bobby Simha, Sanath, Megha Akash and Malvika Mohanan
IMDb Rating: 7.3/10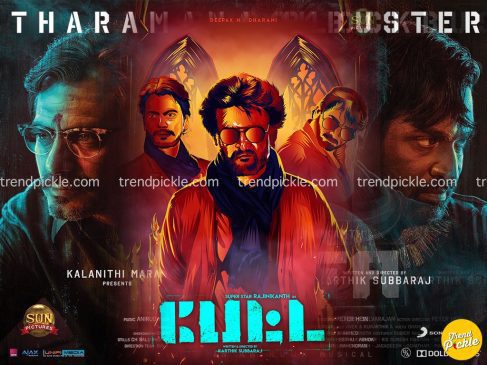 Starring Rajnikanth as the lead and Nawazuddin Siddiqui as the villain, this film has a deadly combination. The story begins when Kaali (played by Rajnikanth) takes up the job as a boy's hostel warden at a college in Ooty. It revolves around him and the bond he creates with Anwar, a boy from the hostel. Only when we delve into the past life of Kaali do we get to know the relationship he shares with Anwar. It's interesting to see the past unfold. This is one of the most successful South Indian movies dubbed in Hindi in 2019.
9. Imaikka Nodigal
Year: 2018
Genre: Psychology thriller
Box office: 42 crores
Cast: Nayantara, Atharvaa, Raashi Khanna and Anurag Kashyap
IMDb Rating: 7.4/10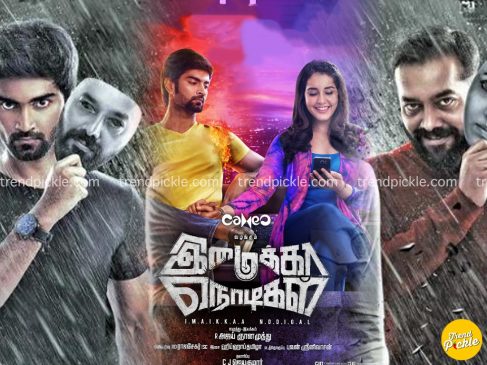 Starring Nayanthara, Anurag Kashyap, and Atharva in the pivotal role, this movie is a psychological thriller. The movie begins when a serial killer (Anurag Kashyap) disrupts the peace in Bangalore by kidnapping and killing innocent people. Nayantara, a police officer is appointed to find the serial killer. It is interesting to see the story unfold and the different shades of all the characters unfold. It is considered one of the best South Indian movies in 2018.
10. U-Turn
Year: 2018
Genre: Mystery
Box office: 23 crores
Cast: Samantha Akkineni, Aadhi Pinisetty, Bhumika Chawla and Rahul Ravindran
IMDb Rating: 7.0/10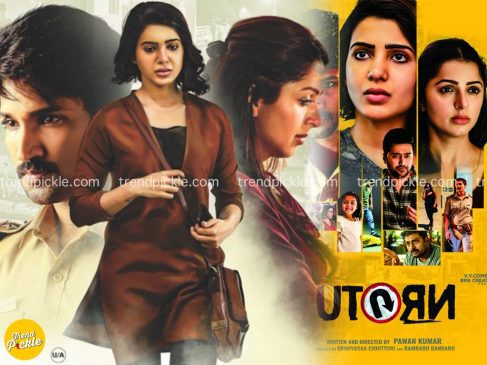 This mystery – thriller starring Samantha, is a must-watch. Samantha, a journalist is working on a case about the accidents that take place on the Velachery flyover. Her world turns upside down when she is accused of killing a man. It is nail-biting and keeps you occupied till the end of the film.
11. Dear Comrade
Year: 2019
Genre: Romance
Box office: 33 crores
Cast: Vijay Devarakonda, Rashmika Mandanna and Shruti Ramachandran
IMDb Rating: 7.3/10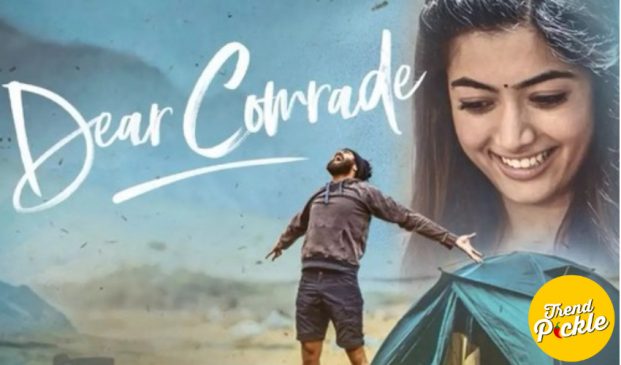 This movie is full of action and romance. The story starts with Bobby who is a drunkard and angry man who is still unable to digest the fact that his girlfriend Lily is not in his life anymore. The story goes into flashback mode when Bobby used to be a leftist student union leader, who has anger management issues. The movie is worth the time. 
12. Darbar
Year: 2020
Genre: Thriller
Box office: 200-250 crores
Cast: Rajinikanth, Nayathara, Nivetha Thomas, and Sunil Shetty
IMDb Rating: 6.2/10
The film starts with Mumbai Police Commissioner Aditya Arunasalm. In a flashback, Aditya enters Mumbai with his only daughter Valli to become commissioner of police. While cleaning gangs of drugs and trafficking, he comes to know about a famous drug dealer and supplier Ajay Malhotra, son of industrialist Vinod Malhotra and arrests him. but, within a conspiracy plotted by Ajay, Aditya comes across a proxy of Ajay in jail and when he asks the Indian Government Commission to investigate the case, corrupt officials declare that there has been no error in apprehending Ajay.