The Indian Army is all about brotherhood, selfless service, and more than that, love for the country. Before starting my article, I want to give my heartfelt salute to the Indian Army soldiers who protect us like a wall even in freezing cold or burning heat. They are our fathers, brothers sons, and above all our real-life heroes. It is because of them we live our life peacefully. Be it Sikh or Marathi, Madrasi or Gurkha, regardless of where they hail from, they all belong to one big family called INDIA. In order to felicitate our soldiers, we celebrate the 15th of January as ARMY DAY. On account of Army day, here are a few Indian Army facts that we should know.
"I regret I have but one life to give my country"

-Prem Ramchandani
Flying officer
SERVICE BEFORE SELF – Motto of Indian Army
1. Largest Component of Entire Armed Forces of Military Arms
Indian ARMY is considered as the largest component of the entire armed forces of military arms. They have active frontline personnel of approximately 1,215,049 soldiers. Also, it has reserves personnel of approximately 960,000 soldiers. This makes it the second-largest army in the world. It ranks fourth in Total Military power following China, Russia and United States.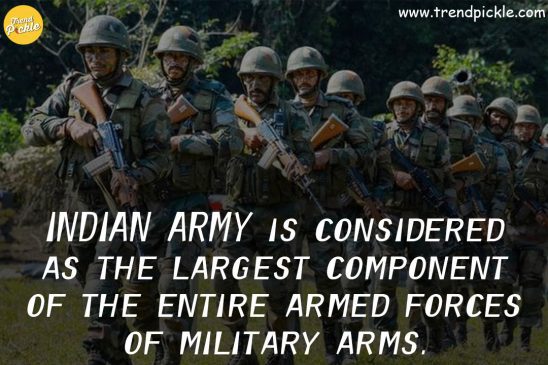 2. Commander and Supreme Commander
The Indian Army is commanded by the CHIEF OF ARMY STAFF (COAS). And the President of India is the Supreme Commander.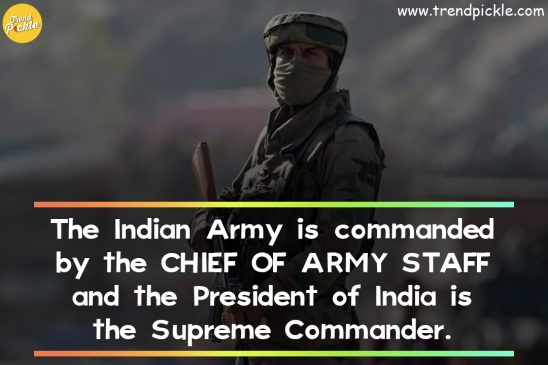 3. No Reservation or Discrimination
The Indian army does not observe any reservation or discrimination. This is done so as to preserve unity and also for the purpose of equality.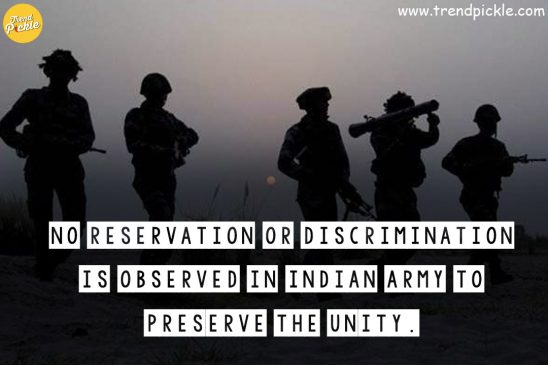 4. Largest Standing Volunteer Army
Indian army is known to be the LARGEST STANDING VOLUNTEER ARMY. Even though conspiration is present in the constitution, it was never imposed.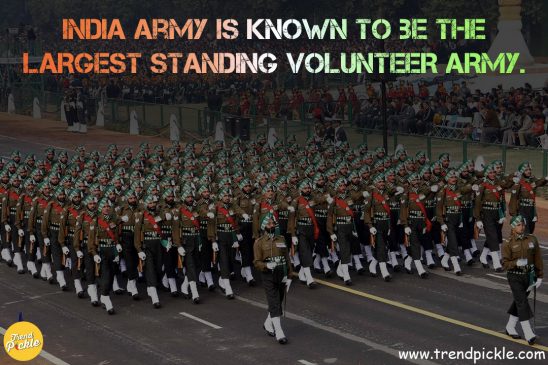 5. Horsed Cavalry Regiment
Indian Army has Horsed Cavalry Regiment namely 61st Cavalry Regiment. The 61st Cavalry is one of the world's last remaining non-ceremonial cavalry units.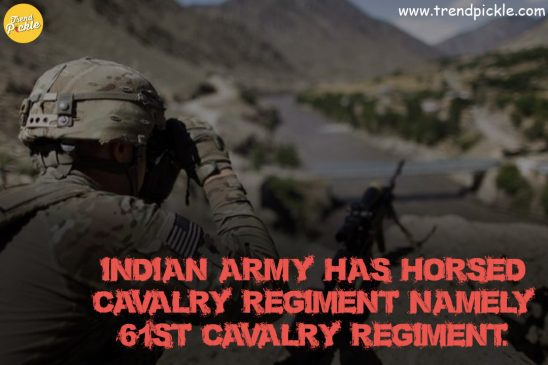 6. Total sovereign control over the highest battlefield
India has total sovereign control over the Siachen glacier. It is the highest battlefield in the world at 5000 meters above mean sea level. There's 10% of the amount of oxygen available in Siachen than there is in the plains. The soldiers here have to survive at minus 60-degree temperatures. Snowstorm is a big issue for the soldiers protecting the glaciers here.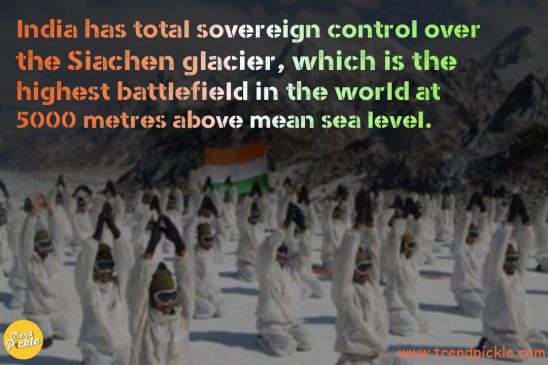 7. Built the Baily Bridge
Baily bridge is located in the Ladakh valley between Dras river and Suru river in the Himalayan mountains. But it is a little known fact that it was built by the Indian Army. Baily bridge is the bridge at the highest elevation in the world.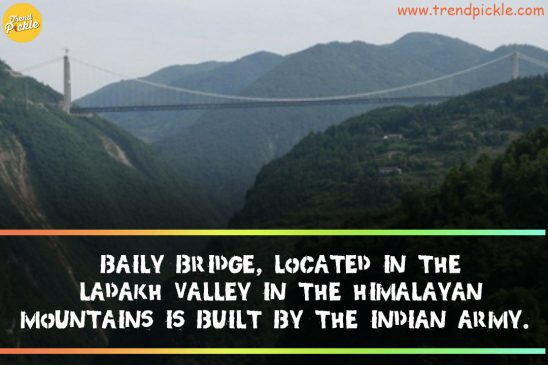 8. Battle of Longewala
The battle of Longewala was a prime engagement between India and Pakistan during the 1971 war. A battalion of just 120 Indian soldiers defeated approximately 2000 soldiers of Pakistan. The Pakistan Army also consisted of 2 infantry brigades and 2 armoured brigades.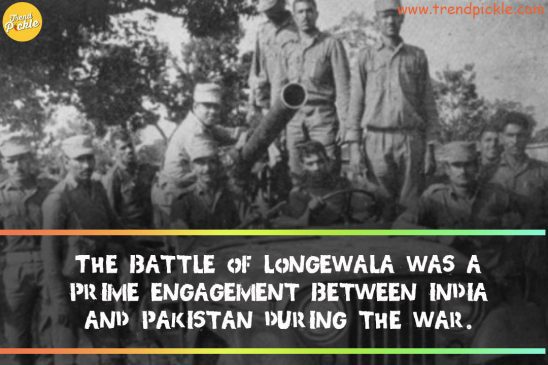 9. High Altitude Warfare School
High Altitude Warfare School trains soldiers predominantly for warfare in highest battlefields like Siachen Glacier. It was established by the Indian Army. It also trains Indian Army Personnel's for winter sports.