What are the ingredients you need to make blockbuster South Indian movies? Answer- Comedy, Action, Drama, and your films are ready to be served to the audiences. South Indian moves have come a long way in the history of cinema, competing with Bollywood and managing to entertain people. South Indian movies are not only preferred in South but Bollywood has been adapting to its variety as well. Actors like Allu Arjun, Joseph Vijay, and Ram Charan not only make us swoon but make us laugh so hard that we suffer from stomach ache! And legendary actors Rajnikanth and Brahamanandam Kanneganti have a special place in our hearts. There are numerous movies which are dubbed in Hindi for people to enjoy. Here is a list of top 15 best South Indian Movies for you to enjoy in 2019 (if you haven't already)
15. Ramayya Vastavayya(2013)
Director – Harish Shankar
Actors – Junior N.T.R, Samantha Ruth Prabhu and Shruti Hassan.
Genre – Drama
Made with just on the budget of 30 crores, the film managed to gather the box office collection of 25 crores in India and has a worldwide collection of 31 crores. Nandu just like his name is a cheerful good boy, who falls in love with Akshara. As the story progress, Akshara comes to a shocking revelation that Nandu is not as innocent as he seems.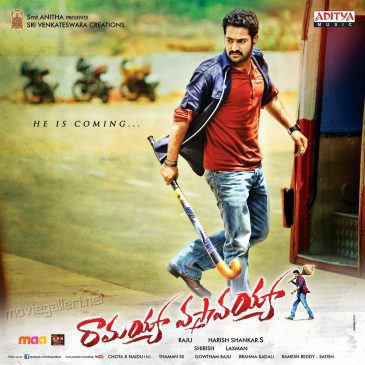 14. Dangerous Khiladi(2012)
Director – Trivikram Srinivas
Actors – Allu Arjun, Ileana D'Cruz and Sonu Sood
Genre – Action, Thriller, Comedy
The movie teaches us about the importance of hard work and that there are no shortcuts to success. Ravindra Narayan believes in making quick money and does not want the hard earned money like his father. He meets Bittu who is a thug and plans to rob a bank. Ravi exposes his plans for which Bittu decides to take revenge. The movie takes a humorous angle to a man realizing the importance of hard work and deciding to expose the wrongdoing of the system.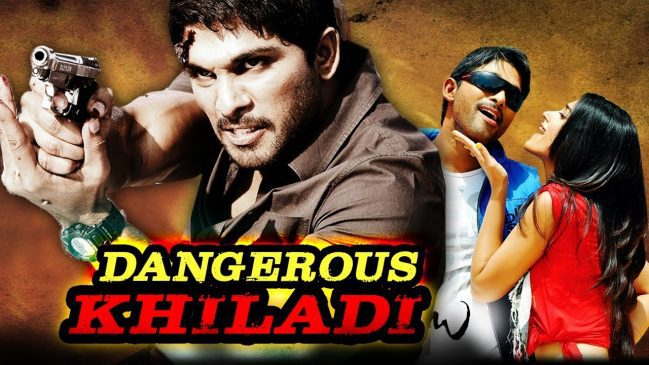 13. Main Hoon Lucky The Racer (2014)
Director – Surrender Reddy
Actors – Allu Arjun, Shruti Hassan, Shaam
Genre – Action, Comedy
The movie revolves around 2 brothers who are very different from one another. One follows rules and regulations while the other does things his own way.  This movie marks the first-ever collaboration between Allu Arjun and Shruti Hassan. The movie shows us that a brother will go to prevent any harm coming to his other brother even if they both do not see eye to eye. Lucky is more reckless than his brother Ram who is Assistant Commissioner of Police and had discipline in his blood. Ram is motivated to prevent Shiva Reddy, a corrupt politician, participation in elections. Lucky unknowingly gets the files which contain the wrongdoings of Shiva Reddy. Lucky threatens to expose those files, causing Shiva Reddy to put him and his family on the hit list. This causes a rift between the two brothers. Will this rift be solved? Will Shiva Reddy get exposed? watch the trailer!
12. Mirchi(2013)
Director – Siva Koratala
Actors – Anushka Shetty, Prabas, Richa Gangopadhyay.
Genre – Action, Drama
This family movie is dubbed in Hindi as "Khatarnak Khiladi" and collected 50 crores in India with a worldwide collection of 80 crores. Jai, an architect in Italy meets Manasa and attempts to woo her. He tries different techniques to get her to like him. The movie has many interesting aspects that keep you entertained. The Jodi of Anushka Shetty and Prabas have been very much liked on-screen and they were last seen in Bahubali franchise.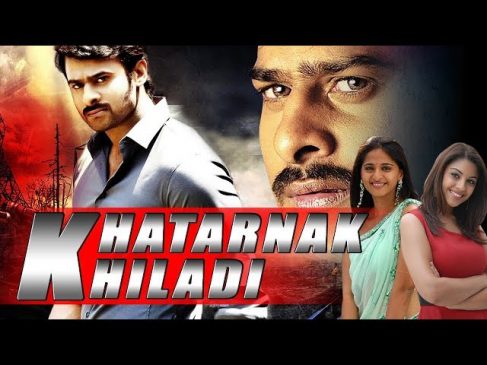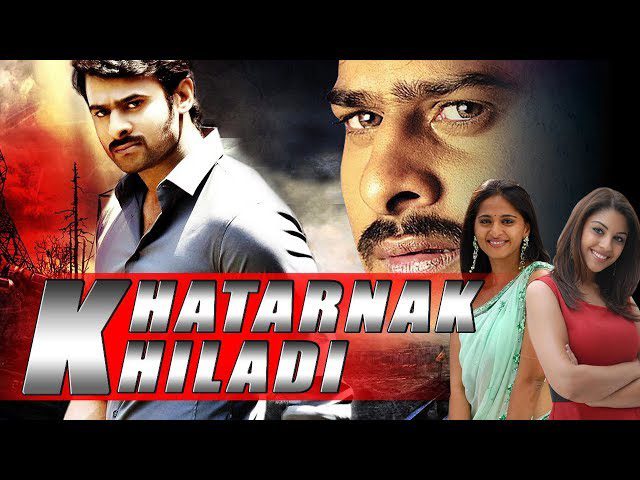 11. Businessman (2012)
Director – Puri Jagannadh
Actors – Kajal Aggarwal, Mahesh Babu, and Prakash Raj
Genre – Action, Comedy, Drama
The movie is for those who like tall, dark and handsome men. The plot is cliché. A ruthless business man who wants to conquer The Mafia world falls in love with the daughter of Police Commissioner. Even though the story is predictable the acting makes up for it. With his boyish charms Mahesh Babu makes the movie much more entertaining to watch. Prakash Raj who is mostly known for his roles as a villain plays the role of the father. Watch the trailere here!
10. Khiladi No. 150(2017)
Director – Vinayak V.V
Actors – Chiranjeevi, Kajal Aggarwal, Tarun Arora.
Genre – Action, Comedy, Drama
This movie depicts the fight of farmers against the system. Made on the budget of just 50 crores, it was a commercial success collecting 89 crores in India and 164 crores worldwide. The fight is of farmers against a corporate company against the acquisition of farm lands that contain water. The plot takes a turn when a doppelganger, Kaththi Seenu, is added to the mix and how he for his own motive uses the trust of the farmers but later decides to help them. The trailer is here.
9. The Real Tiger(2011)
Director – Srinu Vaitla
Actors – Mahesh Bau, Sonu Sood, Samantha Ruth Prabhu
Genre – Action, Comedy
The film is inspired by the 2003 German tragicomedy film Goodbye, Lenin! The film tells us about how an honest police officer can do whatever in his control to serve the nation. The film reveals the dirty politics played in the system to gain power. Shankar Nagar an independent MLA of the constituency of Shankar Nagar. After an accident, he goes into coma. His son, Ajay is a police officer can works on the mission of exposing a don. Will he e successful? What happens to his father? Watch the movie to find out!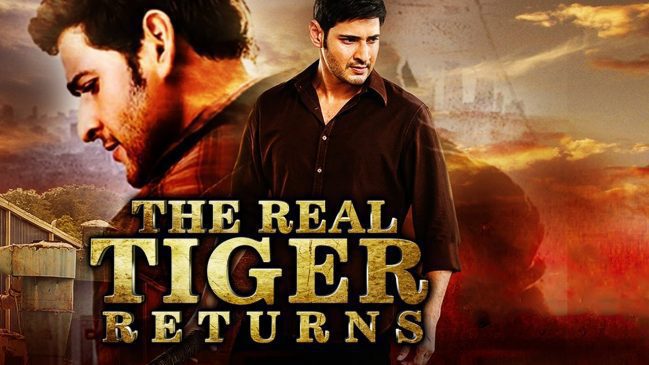 8. Athadu(2005)
Director –Trivikram Srinivas
Actors – Mahesh Bau, Puri, Prakash Raj
Genre – Action, Comedy, Musical
The movie has been dubbed in Hindi as "Cheetah- The Power Of One". The film went on and became one of  the highest grossing Telugu films in and marked Mahesh Babu's career resurgence after a few unsuccesful films. It was later remade in Hindi as Ek. A gunman is hired to frame the fake assassination of a politician. But the politician is killed and he is framed for murder. He assumes the identity of a dead man to escape the police. Will he e successful?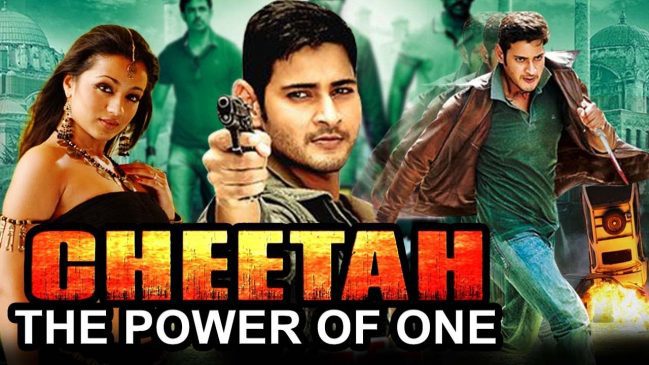 7. Eega (2012)
Director – S.S Rajamouli
Actors – Sudeep, Nani, Samantha Ruth Prabhu
Genre – Action, Comedy
The Hindi dubbed version is called "Makkhi". It became one of the highest grossing Telegu films of 2012 and received 2 National Film Awards, 5 Film fare Awards and 3 South Indian International Awards. Nani is in love with his neighbor Bindu who also reciprocates the feelings but keeps them hidden. A powerful industrialist, Sudeep, develops deep infatuation towards Bindu and sees Nani as his rival and later kills him. Bu Nani is reincarnated as a fly and vows to protect Bindu.
6. Enthiran(2010)
Director – S. Shankar
Actors – Aishwarya Rai Bachan, Rajinikanth
Genre – Action, Drama, Romance
About the movie- Enthiran was dubbed in Hindi as "Robot" and was a huge hit on box office. It was a sci-fi film made on the budget of 110 crores and made almost double. It made 195 crores in India alone and collected the whooping amount of 290 crores worldwide. Dr. Vasigaran, a scientist specialized in Robotics and Artificial Intelligence makes a robot that is versatile in intellect and strength. He introduces the robot into human environment and helps him adapt into the human world which leads to some interesting events.
5. Sivaji(2007)
Director – S. Shankar
Actors – Rajinikanth, Shriya Saran
Genre – Action, Adventure and Drama
About the movie- The movie is about a fight between one man and the whole system. With the budget of 60 crores the film was a commercial hit and collected 75 crores in India and 130 crores worldwide. It has been dubbed in Hindi as "Shivaji- The Boss". Sivaji returns to India to work for the welfare of the nation but few government officials stand in his way and stop him by completely destroying and confiscating his wealth. The rest of the movie is about how he overcomes all these obstacles in a unique and interesting way.
4. Chandramukhi(2005)
Director – P. Vasu
Actors – Jyothika, Nayanthara, Prabhu and Rajinikanth
Genre – Comedy, Horror
About the movie- The movie presents horror in funny way. Made in 2005 with the budget of 20 crores the film managed to collect 45 crores in India and 75 crores worldwide. Senthil and Ganga marry against the wishes of their family and move into a new house. Soon after they find that the house is haunted and seeks professional help. Dr. Saravanan comes to their rescue.
3. Brindavanam (2010)
Director – Vamsi Paidipally
Actors – Kajal Aggarwal, N.T. Rama Rao Jr, Samantha Ruth Prabhu
Genre – Romantic, Comedy
About the movie- The film was both a critical and commercial success. It became the second biggest hit of Telugu cinema after Simha. It was remade in Hindi as "The Super Khiladi" in 2012. Krish and Indu love one another and have a friend Bhoomi who helps their help in avoiding a marriage suitor, who she doesn't want to marry. So Krish decides to pretend to be her boyfriend. Thins escalate quickly when Bhoomi's family start to like Krish. Will Krish be able to solve this chaos? What happens to Indu? Watch the movie to find out!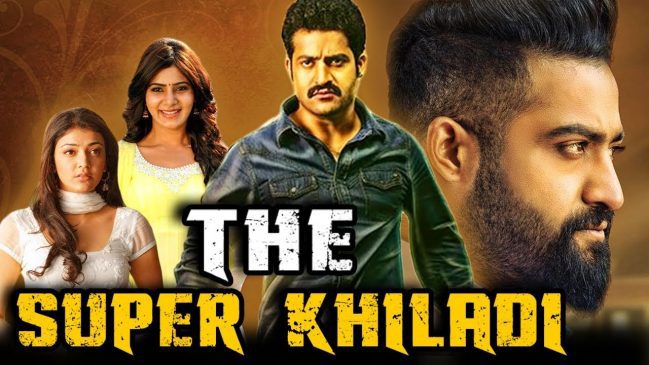 2. Ready (2008)
Director – Srinu Vytla
Actors –Ram, Genelia, Brahamanandam
Genre – Romance, Comedy, Drama
About the movie- The movie revolves around Chandu who is the sole inheritor of the property of "R S Brothers". He always has good intentions at heart but things don't turn out the way he wants it to be, destroying his relations with his family. He tries to help a friend in need, but makes a mistake which leads him to his love. The story continues and later we find how Chandu wins her love, her family's approval all the while trying to rekindle his relations with his own family.
1. Darling(2010)
Director – A. Karunakaran
Actors – Prabas, Prabhu Ganesan, Kajal Aggarwal
Genre – Comedy, Family, Drama
The film is about childhood lovers, after years of separation finally meet. Prabha has always loved Nandini, but due to their dreams and career being polar apart they lose contact. Years after they meet and Prabha tries to confess his love once again, but is unsuccessful because of different circumstances. Will Nandini ever find out about Prahabha's love? Or will she remain oblivious to it the very end? Watch to find out!
South Indian films although cliché and sometimes predictable are full of laughter and action that a person can enjoy whenever they want. These movies leave us falling off our seats in laughter; they keep us on the edge of our seats in suspense and provide the full dose of entertainment. Are there any other movies that you would enjoy? Let us know in the comment section!