What are the ingredients you need to make blockbuster South Indian movies? Answer- Comedy, Action, Drama, and your films are ready to be served to the audiences. South Indian moves have come a long way in the history of cinema, competing with Bollywood and managing to entertain people. South Indian movies are not only preferred in South but Bollywood has been adapting to its variety as well. Actors like Allu Arjun, Joseph Vijay, and Ram Charan not only make us swoon but make us laugh so hard that we suffer from stomach ache! And legendary actors Rajnikanth and Brahamanandam Kanneganti have a special place in our hearts. There are numerous movies which are dubbed in Hindi for people to enjoy. Here is a list of the best South Indian comedy Movies for you to enjoy in 2020.
Brand Babu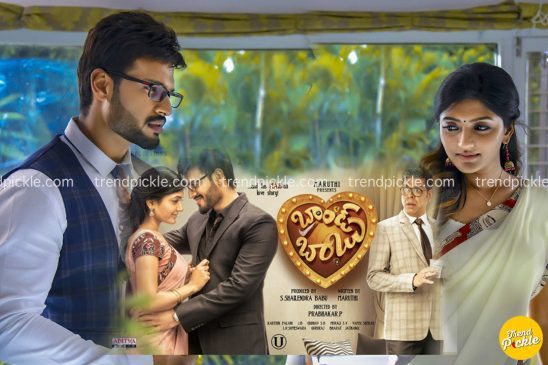 Director – P. Prabhakar
Genre – Comedy, Romance
A rich entrepreneur obsessed with extravagance and the high life falls for a housemaid, but their vastly different lifestyles might prove to be a hurdle in their relationship.
Watch Brand Babu trailer in Hindi –
NRI lover 2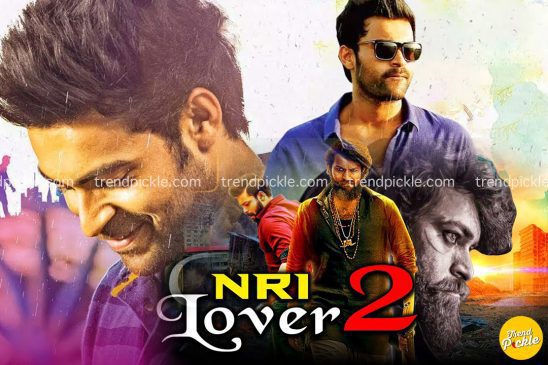 Director –Mira Nair
Genre – Action, Comedy, Romance
Varun, an NRI medical student, and a vivacious Bhanu fall in love with each other, but their personal differences create complications.
Watch NRI lover 2 trailer in Hindi –
Jo Jeeta Wohi Baazigar (Kuruvi)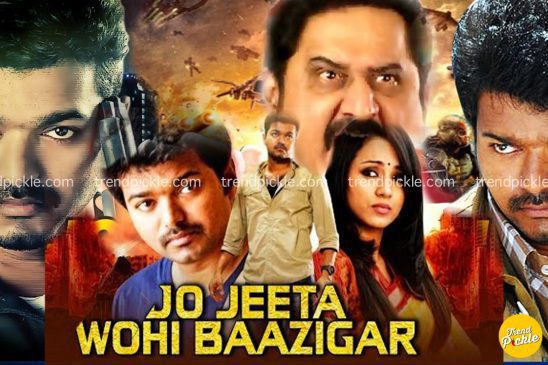 Director – Dharani
Genre – Action, Drama, Comedy
The story revolves around a teenager who thinks that his missing father is dead, so he attempts to retrieve money owed to his father by a Malaysian crime boss. The film has collected $1,018,120 at the overseas box office. The film ran for 150 days at the box office even though being declared an average fare in returns domestically.
Watch Jo Jeeta Baazigar trailer in Hindi –
Mard ki Zaban 2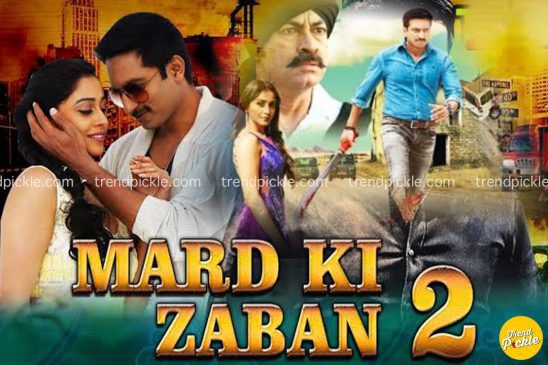 Director – A.S.Ravikumar
Genre – Comedy, Action
Seenu's lover Sailaja is kidnapped by her criminal father who wishes to get her married to the CM's son. In a bid to rescue her, he unwittingly gets involved with a local goon, complicating things.
Watch Mard ki zaban 2 trailer in Hindi – 
Panchatantra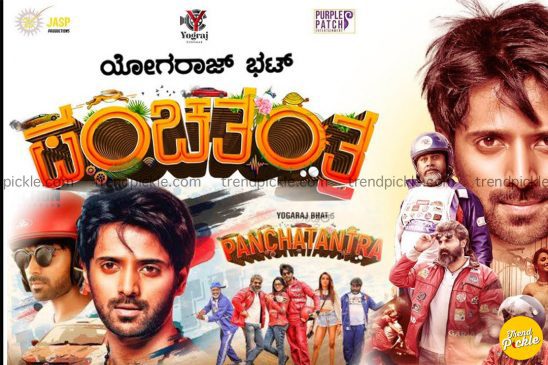 Director –Yogaraj Bhat
Genre – Drama, Comedy
A group of high-spirited youngsters led by Karthik and a band of senior citizens decide to resolve a property dispute by taking part in a car racing competition.
Watch Panchatantra trailer –
6. Brother's Day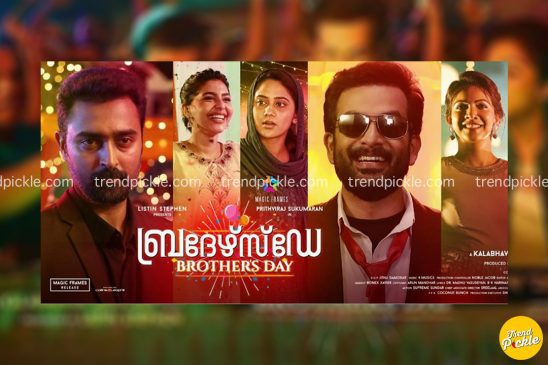 Director – Kalabhavan Shajon
Genre – Comedy, Thriller
One day Rony meets an unexpected guest Chandy and they become very close. However, Chandy does not disclose his true identity. Over time Chandy discloses his identity and introduces his daughter Santa and a lot of unexpected events follow. Clearly, this is one of the best south Indian comedy Movies.
Watch Brother's Day full movie in Hindi –
Gopala Gopala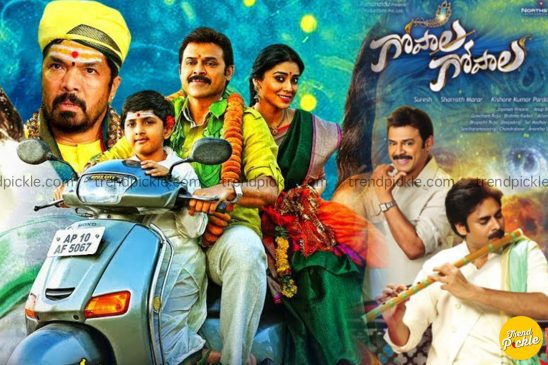 Director – Kishore Kumar Pardasani
Genre – Comedy, Drama
Gopala Rao, an atheist, finds himself in the midst of a crisis. However, after Govinda Hari visits him, his life miraculously changes.
Watch Gopala Gopala full movie in Hindi –
Jakkanna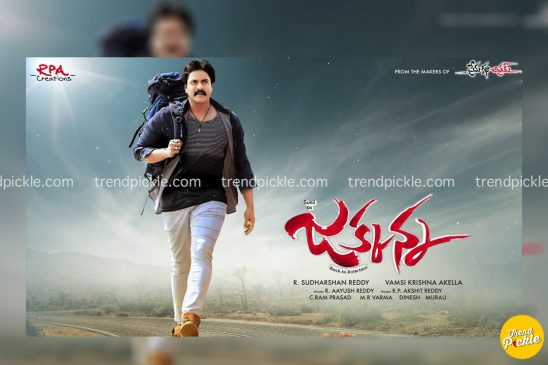 Directors – Krishna Vamsi, Vamsi Krishna Akella
Genre – Action, Romance, Comedy
A young man, who lives by the principle of helping those who have helped him, decides to assist a gangster who had saved his life. But his good deeds backfire when the gangster decides to kill him.
Watch Jakkanna full movie in Hindi –
Sabse Badi Hera Pheri 3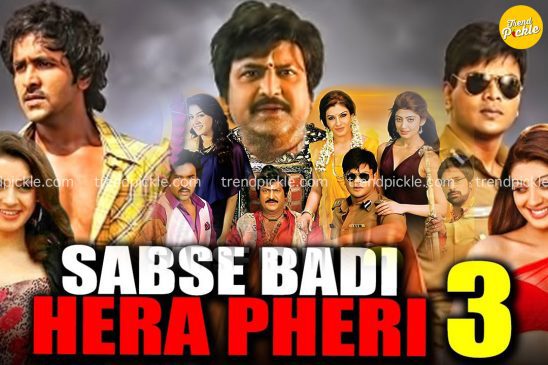 Director – Sriwass
Genre – Comedy
The film is partly inspired by the Hindi movie Golmaal 3. This movie and Golmaal 3 have many similarities such as story and direction, many reviewers said: "It's imprinted Golmaal 3 and it's an unofficial remake". It is one of the best south Indian comedy movies of all time.
Watch Sabse Badi Hera Pheri 3 in Hindi –
Dadagiri 2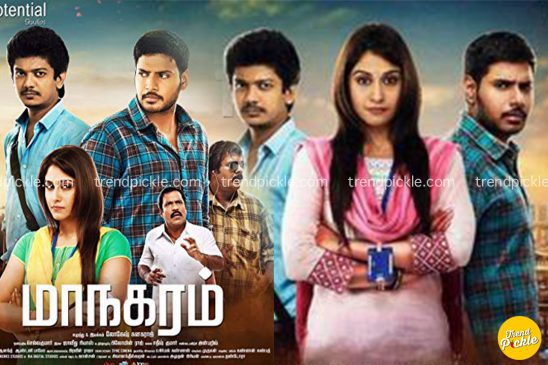 Director – Lokesh Kanagaraj
Genre – Comedy, Action
Four youngsters arrive in a big city and their lives become interlinked.
Watch Dadagiri 2 full movie in Hindi –