We all Love watching Suspense Thrillers..don't we? Over the years, Bollywood has released some of the best suspense thrillers movies which will keep you glued to your seats throughout. Below is list of the best Bollywood Suspense Thrillers.
1.Ittefaq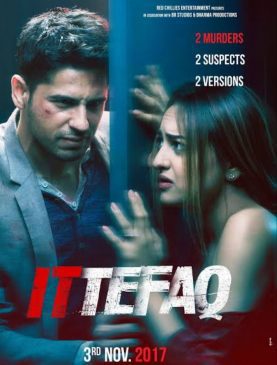 Dev, a police inspector is on a mission to solve a mysterious murder case of two people with only two prime witness as well as the suspects. One is Vikram, a renowned author and another one is Maya, a housewife. Vikram's wife and maya's husband are dead. Both suspects tell a complete contrasting stories which makes the case more complicated. The story of both the individuals come across as true and Dev is in a fix between both the stories. In spite of complications dev is determined to solve it. Ittefaq is an excellent crime thriller with elements of suspense, mystery and drama.
2.Drishyam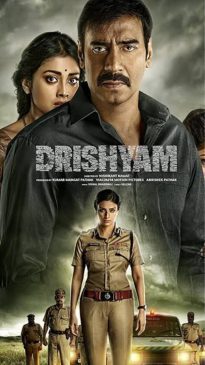 Vijay is a small time tv cable operator based in goa living with his wife and two daughters. They spend quality time, enjoy life and have fun together. Vijay is a devoted family person who can do anything for the sake of his family's happiness. Their perfect life turns into a nightmare when a son of IG police Meera Deshmukh goes absconding. The whole family are prime suspects as the boy's last location was near their house. In this critical and brutal situation the family firmly stand with each other. Drishyam is a superb suspense thriller with jaw dropping and nail biting entertainment.
3.Wazir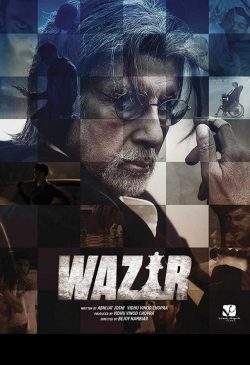 Two strangers become friends. One is a handicapped chess intellect while another is ATS officer. Both bond over a game of chess. The duo give each other advice and support to lead their lives. In spite of the  smooth atmosphere a strange individual named Wazir, who is peculiar and wild is roaming around. Wazir is an entertaining film filled with drama and suspense.
4.Talvar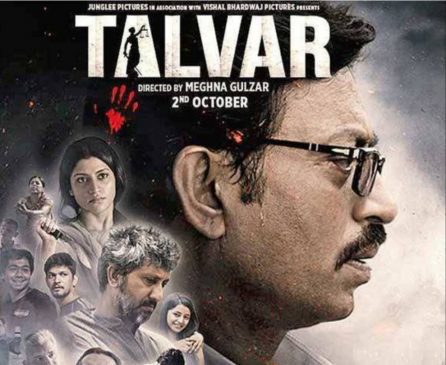 Talvar is based on the real life story of Aarushi talvar who was murdered along with the neighbour, hemraj. Shruti's parents, Ramesh and nutan are the prime suspects in this mysterious murder case. They are not found guilty in spite of vigorous investigation, after lot of trials they are proved innocent and the case is shut. Talvar is a superb depiction of serious film, mystery, suspense and drama.
5.Badlapur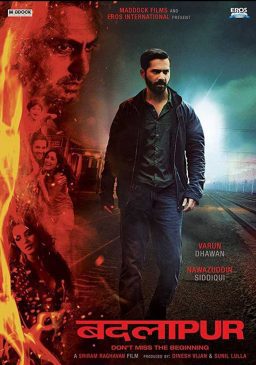 Raghu is in a miserable state even after 15 years of witnessing the brutal murder of his wife and son during a  robbery mishap. Raghu finds out about his culprit who shattered his life to the core and therefore he goes on a mission to search him out and take revenge. Badlapur is a dark thriller with a blend of action, adventure, suspense and mystery.
6.Kaabil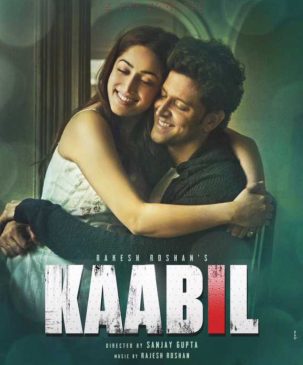 Two blind lovers Supriya and Rohan are happily married. But their happiness is short lived when Supriya is gang raped by two renowned persons having political backgrounds. The incident highly traumatises supriya and she ends her life. Enraged rohan goes to police for help but is denied any so he prepares himself to take revenge of his wife's death. Then follows a series of drama and entertainment followed by peppy numbers, action, emotional, mystery and suspense thrill.
7.Baazigar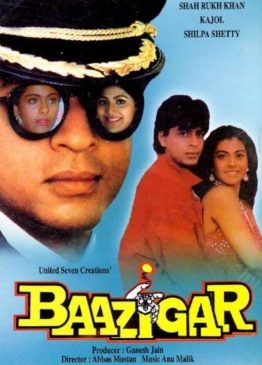 Ajay sharma is destroyed by Madan chopra and had brought his family on road. Thus he embarks on a journey to destroy madan's family in the same way he had done. Ajay pledges to snatch madan's happiness and avenge his father and younger sister's death. But in his mission he unknowingly falls in love with his tormentor's daughter. Eventually he is successful in giving justice to his family. Baazigar is an enthralling revenge thriller with elements of mystery, suspense, drama , music and romantic entertainment.
8.A Wednesday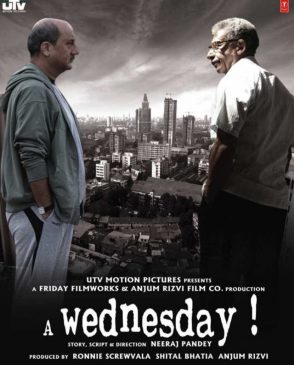 Prakash Rathod, a former police commissioner is telling an epic case which he ever had in his entire professional life. One day he gets a phone call saying a bomb being put up in various places in Mumbai. This one call shakes the entire operations of the system creating chaos and alarm. 2 pm to 6 pm prove very crucial and quick action time for the police on Wednesday. This film wonderfully captures action, adventure, seriousness and public interest.