If you're considering taking the plunge and signing up for a meal kit delivery service, then we have a few thoughts for you.
Meal kit delivery services have been around for a few years but have become infinitely more popular of late as the companies that offer such services have gotten smarter and more efficient with their offerings.
We're going to take a look at the top benefits of meal kit delivery services from TheMealDeliveryService, which more likely than not will cover all of the reasons why you're already considering signing up.
Let's get into it.
1.Saving Time and Money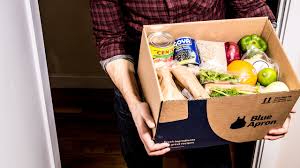 One of these potential savings is undoubtedly the top reason that people sign up for meal kit delivery service.
Here's the thing: what could be more convenient than getting your groceries shipped straight to your door? And it isn't just the hassle of navigating a shopping cart through narrow aisles filled with hungry people or waiting in a long line surrounded by tabloid covers.
Nope, it's also the time spent considering what it is you might want to eat during any given week. That dictates your grocery list, which takes time to compile and organize and so forth.
There's also gas money and mileage on your car when it comes to actually driving to the store. And ultimately, you'll save money by having a set budget allocated to your meal kit delivery service versus a fluctuating budget from your own meal planning and shopping.
2. Precision and Selection Among Ingredients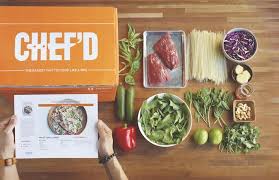 When you meal plan for yourself and come up with several seemingly random recipes, you'll inevitably end up needing to by a bottle of a spice or sauce that you may not otherwise need. It might be weeks or months before you use it again, or perhaps it will expire and go to waste.
With a meal kit delivery service, you'll only receive the precise amount of each ingredient in order to create your meal. This eliminates waste almost entirely, which is good for everyone.
Plus, there are some meal kit delivery services that will allow you access to ingredients that you may not have otherwise found locally.
3. Perfect Portions and Less Food Waste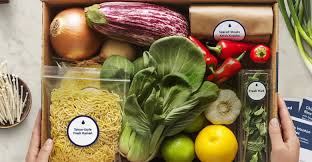 Overeating is becoming more and more of an issue, and it's something that meal kit delivery services are able to curb with ease.
All of the meals in your services will be pre-measured and ready to prepare for a specific number of people. That means that there is the proper amount of food to put on each plate, and you don't need to worry about whether or not there is enough food — or too much food, for that matter.
That also means that you'll have less food waste, as you shouldn't have leftovers from any specific ingredient or of the finished product, either.
4. Easy, Healthy Cooking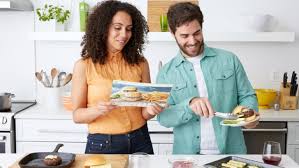 Fittingly, the end product is perhaps the best thing about meal delivery services.
When you open up the box, everything will be spelled out for you. Even if you aren't exactly Bobby Flay, you'll be told exactly how much of ingredient to put into your recipe, exactly what temperature to cook it on, and for exactly how long.
At the end of the day, you'll enjoy a delicious, healthy meal. And you won't have to waste your time meal planning, navigating the supermarket aisles, or dealing with leftovers.
To recap: the freshest ingredients at a reasonable price, portioned correctly, and delivered fresh, right to your door. What could be better?