So, the club football is finally over with the last UCL match ending yesterday. Now its time for the biggest tournament on earth. THE WORLD CUP!!! Here you can know the FIFA WORLD CUP 2018, RUSSIA:FIXTURES, GROUPS, VENUE, FACTS!
FIFA WORLD CUP 2018 FIXTURES, GROUPS, VENUE, FACTS

Groups in FIFA world cup 2018 –
The teams are divided into 8 groups from A TO H
*Group A:-* Russia, Saudi Arabia, Egypt, Uruguay
*Group B:-* Portugal, Spain, Morocco, Iran
*Group C:-* France, Australia, Peru, Denmark
*Group D:-* Argentina, Iceland, Croatia, Nigeria
*Group E:-* Brazil, Switzerland, Costa Rica, Serbia
*Group F:-* Germany, Mexico, Sweden, South Korea
*Group G:-* Belgium, Panama, Tunisia, England
*Group H:-* Poland, Senegal, Colombia, Japan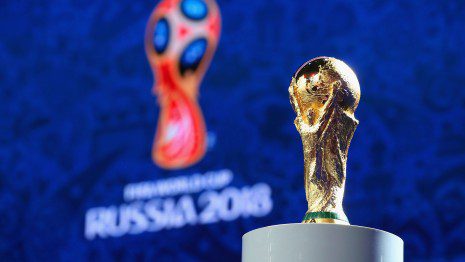 FIFA World cup 2018 Fixtured (INDIAN TIMING) – 
*There will be 64 matches in TOTAL*
*THURSDAY, June 14/6/2018*
1.RUSSIA vs SAUDI ARABIA  (8:30pm)
*FRIDAY, June 15/6/2018*
2.EGYPT vs URUGUAY (5:30pm)
3.Morocco vs Iran (8:30pm)
4.Portugal vs Spain (11:30pm)
*SATURDAY, June 16/6/2018*
5.FRANCE vs AUSTRALIA (3:30pm)
6.ARGENTINA vs ICELAND  (6:30pm)
7.PERU vs DENMARK (9:30pm)
8.CROATIA vs NIGERIA (5:30pm)
*SUNDAY, June 17/6/2018*
9.COSTA RICA vs SERBIA (12:30am)
10.GERMANY vs MEXICO (8:30pm)
11.BRAZIL vs SWITZERLAND (11:30pm)
*MONDAY, June 18/6/2018*
12.SWEDEN vs SOUTH KOREA (5:30pm
13.BELGIUM vs PANAMA 8:30pm
14.TUNISIA vs ENGLAND 11:30pm
*TUESDAY, June 19/6/2018*
15.POLAND vs SENEGAL (5:30pm)
16.COLOMBIA vs JAPAN (8:30pm)
17.RUSSIA vs EGYPT (11:30pm)
*WEDNESDAY, June 20/6/2018*
18.PORTUGAL vs MOROCCO (5:30pm)
19.URUGUAY vs SAUDI ARABIA (8:30pm)
20.IRAN vs SPAIN (11:30pm)
*THURSDAY, June 21/6/2018*
21.FRANCE vs PERU (5:30pm)
22.DENMARK vs AUSTRALIA (4:30pm)
23.ARGENTINA vs CROATIA (11:30pm)
*FRIDAY, June 22/6/2018*
24.BRAZIL vs COSTA RICA (5:30pm)
25.NIGERIA vs ICELAND (8:30pm)
26.SERBIA vs SWITZERLAND (4:30pm)
*SATURDAY, June 23/62018*
27.BELGIUM vs TUNISIA (5:30pm)
28.GERMANY vs SWEDEN (8:30pm)
29.SOUTH KOREA vs MEXICO (11:30pm)
*SUNDAY, June 24/6/2018*
30.ENGLAND vs PANAMA (5:30pm)
31.JAPAN vs SENEGAL (8:30pm)
32.POLAND vs COLOMBIA (11:30pm)
*MONDAY, June 25/6/2017*
33.SAUDI ARABIA vs EGYPT (7:30pm)
34.URUGUAY vs RUSSIA (8:30pm)
35.IRAN vs PORTUGAL (11:30pm)
36.SPAIN vs MOROCCO (10:30pm)
*TUESDAY, June 26/6/2018*
37.AUSTRALIA vs PERU (7:30pm)
38.DENMARK vs FRANCE (7:30pm)
39.NIGERIA vs ARGENTINA (11:30pm)
40.ICELAND vs CROATIA (11:30pm)
*WEDNESDAY, June 27/6/2018*
41.S. KOREA vs GERMANY (7:30pm)
42.MEXICO vs SWEDEN (7:30pm)
43.SERBIA vs BRAZIL (11:30pm)
44.SWITZERLAND vs COSTA RICA (11:30pm)
*THURSDAY, June 28/6/2018*
45.JAPAN vs POLAND (7:30pm)
46.SENEGAL vs COLOMBIA (7:30pm)
47.PANAMA vs TUNISIA (11:30pm)
48.ENGLAND vs BELGIUM (10:30pm)
*LAST -16:-*
*SATURDAY, June 30/6/2018*
49.Group C-1st vs D-2nd (7:30pm)
50.Group A-1st vs B-2nd (11:30pm)
*SUNDAY, July 1/7/2018*
51.Group B-1st vs A-2nd (7:30pm)
52.Group D-1st vs Group C-2nd (11:30pm)
*Monday, July 2/7/2018*
53.Group E-1st vs F-2nd (12:30am)
54.Group G-1st vs Group H-2nd (11:30pm)
55.Group F-1st vs E-2nd (7:30pm)
56.Group H-1st vs G-2nd (11:30pm)
*QUARTER-FINALS:-*
*Friday, July 6/7/2018*
57.Winner 49 vs winner 50 (7:30pm)
58.Winner 53 vs winner 54 (11:30pm)
*SATURDAY, July 7/7/2018*
59.Winner 55 vs winner 56 (11:30pm)
60.Winner 51 vs winner 52 (12:00am)
*SEMI-FINALS:-*
*TUESDAY, July 10/7/2018*
61.Winner 57 vs winner 58 (11:30pm)
*WEDNESDAY, July 11/7/2018*
62.Winner 59 vs winner 60 (11:30pm)
*THIRD-PLACE PLAY-OFF:-*
Saturday, July 14/7/2018
63.Loser 60 vs Loser 62
*FINAL:-*
Sunday, July 15/7/2018
64. Winner 61 vs winner 62 (8:30pm)
Facts and venues of FIFA WORLD CUP 2018 – 
The FIFA Cup matches will be held in 11 cities: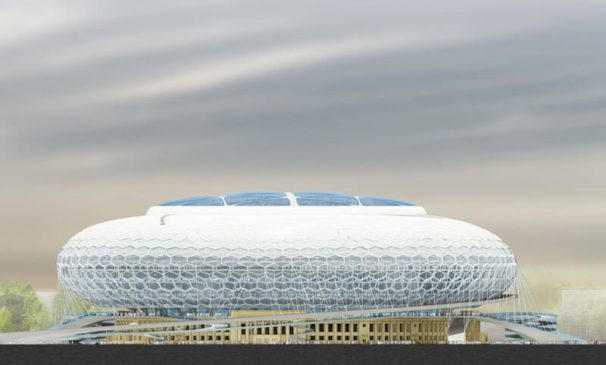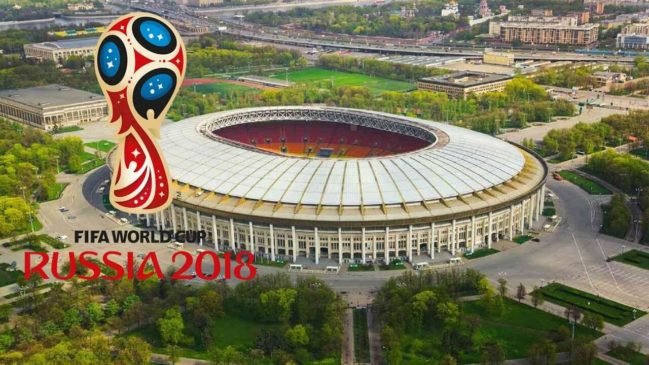 1)Moscow (this city will host the finals of the cup) 
2)Saint Petersburg
3)Ekaterinburg
4)Kazan
5)Samara
6)Volgograd
7)Nizhny Novgorod
8)Saransk
9)Rostov-on-Don
10)Kaliningrad
11)Sochi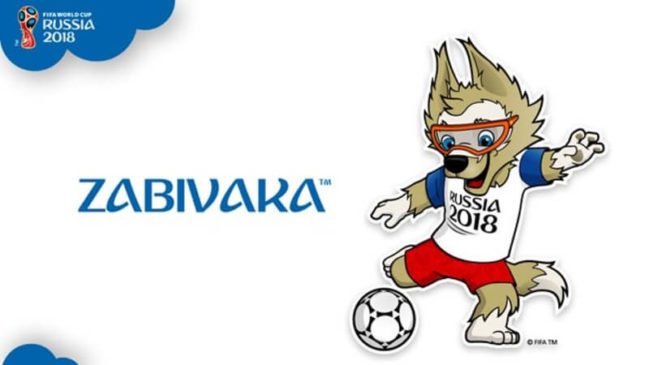 Wolf Zabivaka is the mascot of World cup, designed by student Ekaterina Bocharova won the right to be the 2018 World Cup mascot. The main symbol of the tournament was chosen via online voting.
FIFA world cup facts that you should know – 
Brazil has won the World Cup more than any other side, with 25% of the titles (5/20). It is also the only country to have competed in every competition.
Italy failed to qualify for the first time since 1958, being the only one of eight teams to have won the competition who won't compete in Russia.
11 of the 62 games England have played in World Cups have ended 0-0, more than any other team.
Germany has scored the most goals in the last three World Cups (14 in 2006, 16 in 2010, 18 in 2014).
Poland has qualified for their eighth World Cup, they're first since 2006.
Japan has only topped their group once: as hosts in 2002.
The most goals in a single World Cup match occurred on June 26, 1954: Austria beat Switzerland 7-5.
Ball facts of FIFA World Cup – 
The brand-new panel design features a metallic print execution and texture graphics effect, engineered to provide performance and durability both in the stadium and on the street. Sustainability has been a key focus of the Telstar 18, with elements including recycled backing material and packaging.
The Telstar 18 features an embedded NFC chip, the first time the technology ever been used in an official match ball. The chip enables consumers to interact with the ball using a smartphone. Upon interaction, each ball generates a unique identifier, unlocking exclusive content and information for the user.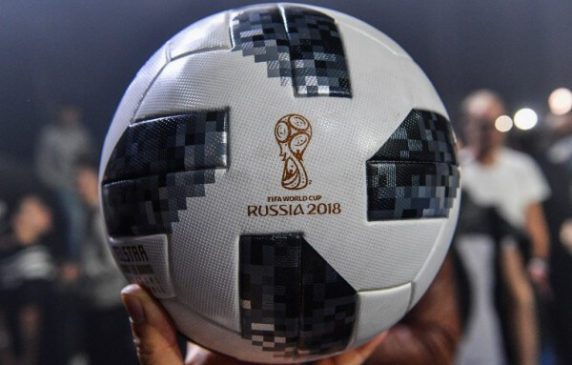 Which team is going to win the Fifa World Cup 2018, let us know in the comment section.