How to Send and Receive Faxes with Your Mac?
Fax massaging is one of the oldest ways of sending files but not that too old. In the past, people much relied on fax machines which used telephone-landlines for transmission. With technology evolving fast, new generation computers came into the picture, but one fact remains, fax messages are still relevant.
That is why, you can send a fax from mac thanks to the faxing features that comes inbuilt in the operating system. Sending and receiving fax from Maccomputer is a simple process that anyone can do.
How to Send a Fax With Mac: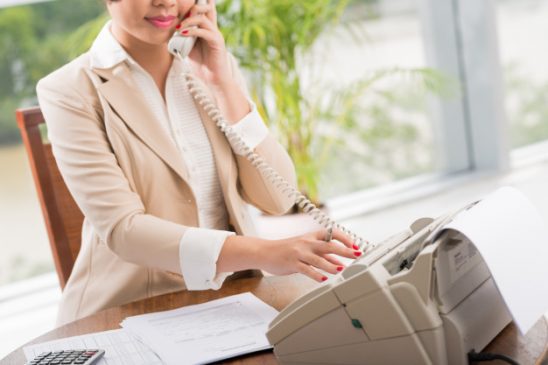 You will first of all have to open the file that you want to fax from your mac. You will then select the print command in your application. Remember that you may need to select the print icon on your monitor which is most likely to be found on the print option in the file menu. From the printer settings, select the fax option as the printer setting.
You may have to click the arrow located next to the printer setting button or the show details button to expand the print window. From the pop-up menu, select the recipient settings option.
To select your recipient, you can do one of the following:
1. You can choose the name of the recipient or the group to which you would like to share files.
2. You can also enter the name and company not forgetting the fax number and select the + button to add your recipient.
3. Lastly, you can use the contact icon to access your address book so that you can choose the recipients.
On adding your recipient, you will see a pop-up menu where you need to select the fax settings. The next thing you shall see on your screen are any additional options to complete your fax messages like color and the image quality then click fax. Note that whether you are using a Google fax free service or a printing machine, the procedure remains the same.
How to receive a fax with mac:
It is essential to know that for you to be able to receive fax messages; you need to make sure that you have configured your mac correctly. Also, it is vital that you have a land-line telephone line connection because that is the only way through which fax files can be transmitted. When setting up, ensure that you have connected the telephone code properly.
You will then have to click on the apple icon, and a drop-down menu will appear then select system preferences. You then have to click the network button located under the internet, and network option then select internal modem.
After that, select location and you will see a drop-down menu. From the list, click automatic then move to the default button which also a drop-down menu will appear. Select configuration and provide the required information like the telephone number assigned to the line, the primary email address for ISP which is the account name and the password that you will need to access the primary email.
Facts about fax messaging:
Although the internet has taken over the communication industry, it is very important to know that when it comes to faxing, the old telephone landline is used. When you use a VoIP for your faxing, you should know that you may not be able to send and receive fax messages as you are supposed to. That is because the VoIP signals tend to interfere with the transmission process which leads to the file being shared to get distorted.
You should also know that apart from setting up your fax address and details, you should know that you can use free online faxing services. However, you will want to ensure that you pick the right service provider for convenience.
Conclusion:
As much as fax messaging is not very common these days, it is without any doubt that there are still people and organizations that use this file sharing method. That is because it is more secure compared to the internet. Also, it is essential to know that in case you are using VoIP for faxing, remember that it does not consume any internet.
It is also important to know that as much as you must have a fax number to share and receive files, you don't have to own one.