Promoting a business is a complex process that contains many elements. Unfortunately, this process never consists of communicating only with the existing customers. Attracting prospects to your business is one of the most important parts of the marketing strategy. Thus, often, marketers have to deal with the so-called "cold outreach" and one of the most popular forms of it is cold emailing.
What is a cold email? In brief, it is an email sent to someone, who could potentially become your customer but is not familiar with you yet. It works similarly to the cold calls. However, cold emails are much less obtrusive.
How To Write An Effective Cold Email?
Sending some cold emails has its purpose. It can help you widen the horizons of your marketing strategy and attract new customers. However, this strategy only works if you can write a perfect letter that attracts attention and makes a positive first impression.
Here are a few things to consider to do this right.
1. Time
Unlike the regular emails, the cold ones will only work if the recipients noticed them. Therefore, timing plays a vital role here. You have to find the optimal day and time to send your messages.
2. Relevance
Although cold outreach implies communication with someone, who doesn't know much about you, your company or products, you still have to make sure that what you have to offer is relevant to a particular person. Otherwise, your effort will go in vain. At this point, you need to know your potential audience and its needs.
3. Personalization
This is another important point. Your goal is to establish relationships with prospects. Thus, you need to make your letters personalized. This will help you grab the attention of the recipients and increase their trust.
4. Email signature
Although email signature is an integral element of any professional correspondence, it is especially important for the cold outreach. A good stamp gives you the following opportunities:
Visual presentation. An email signature performs as a digital card of your company. Since your audience doesn't know you yet, the visual presentation of your business is a great way to start your relationships.

Attention-grabbing element. All email users have their inboxes full of advertising letters. Often, cold messages get lost among those, but with a bright and eye-catching stamp, you will make your letter memorable.

It has all the necessary information. Instead of sharing your company's details, your contacts, offers, links, and other important information with everyone, who requests it, you can have all this data automatically come together with each message you send.
And these are only a few advantages of using an email signature!
How to create a professional email signature? You can create a great stamp yourself or use a special email signature generator. In any case, it will bring you many benefits if you design it right.
Top 11 Tools For Cold Outreach
Now, when you know more about the basics of the cold outreach, we will share the best tools that will help you get greater results with less effort!
1. QuickMail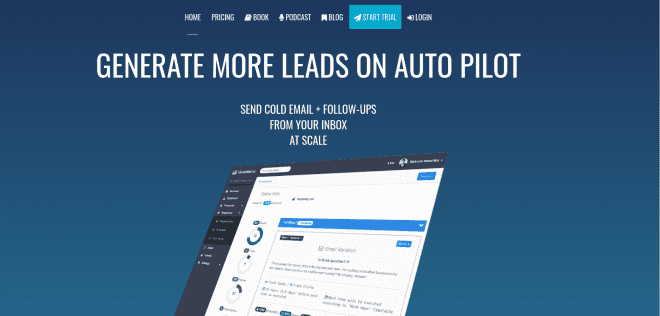 Follow-ups are vital for an effective cold outreach strategy. They can be a pain when the number of the follow-ups you have to send each day reaches a hundred or even more. At this point, it is important to automate the process, and QuickMail can help you with this. This tool allows you to schedule your outreach and follow-ups and send them automatically. Also, it stops sending messages to people, who have replied.
2. Mixmax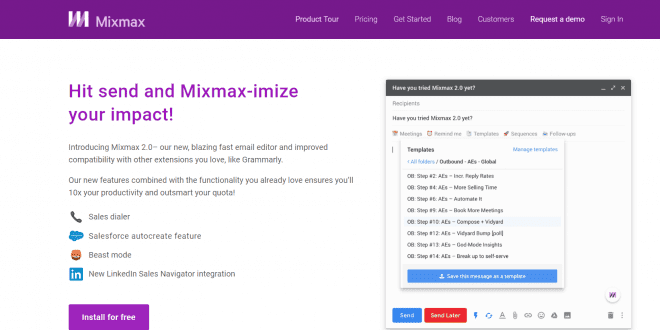 This is a useful tool for email outreach and sales. This tool has everything you may need to make your email marketing strategy effective. Here users can find great templates, surveys and polls, tracking for the letters that were opened, and much more! It also has a scheduling feature.
3. SalesHandy

It has great features for tracking documents, emails, links, etc. This tool will help you improve your strategy by showing you all the important statistics including:
1.Which letters were open
2.Engagement time
3.Time your recipients spend reading it
4.And other.
4. Newoldstamp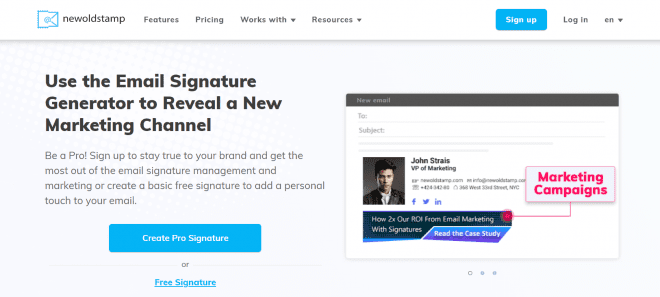 Newoldstamp is a professional email signature generator. It has extremely flexible email signature editor that allows you to create a signature design that meets your requirements. You can integrate signatures to the major email clients like Gmail, Outlook, Apple Mail and others.
5. Outreach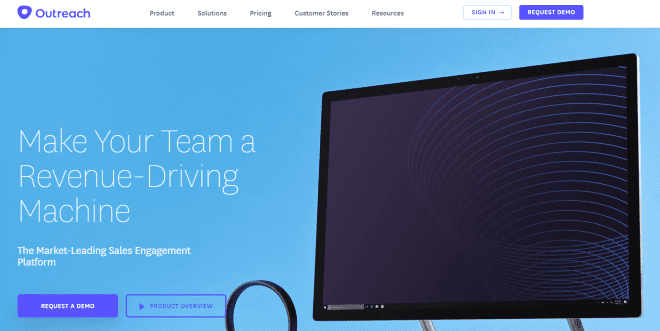 In 2018, Outreach is one of the most widely used tools for cold outreach. It helps you generate business leads, increase engagement, and create personalized cold emails. With this tool, your workflow will become more automated and efficient. It allows you to set your cold email campaigns, automate them, and track the results.
6. MailTag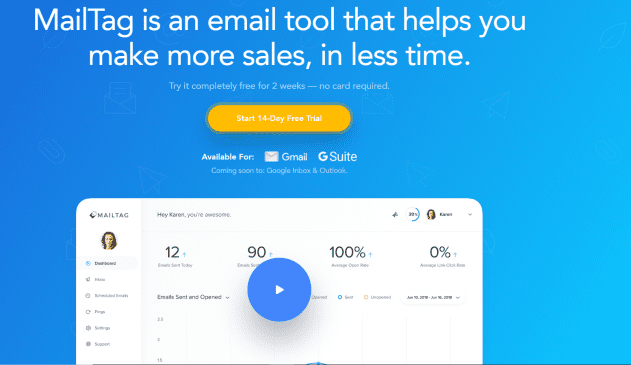 This is another great tool for Gmail that allows you to schedule your letters and follow-ups, and automate them. This tool also gives you an idea of when your letters were opened.
7. Reply.io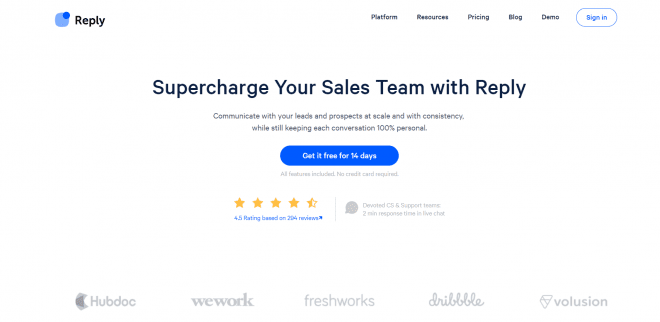 This is a light-weight tool used for automation. It has a great interface and is quite user-friendly, which makes it so popular among marketers worldwide. Reply.io offers you a variety of creative email templates and allows you to send outreach emails effortlessly.
8. MailShake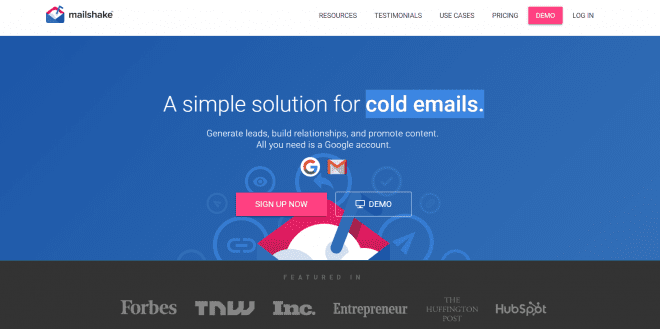 This is another simple and useful tool. You can manage the work of this tool right from your Gmail inbox. Here users can find many useful features and ready templates. Also, it gives you a possibility to design and save your own templates. It also has a convenient control panel for automating your emails.
9. Art of Emails
Art of Emails is perfect for boosting your outreach campaign. It has over 60 templates for all sorts of letters from simple follow-ups to fundraising and selling emails.
10. Autopilot

This tool is created for simplified email correspondence. It automatically responds to emails with customized templates. However, what makes it different from the rest of the tools in this list is that it allows you to divide your audience based on their behaviors. It also has a great tracking feature.
11. Klenty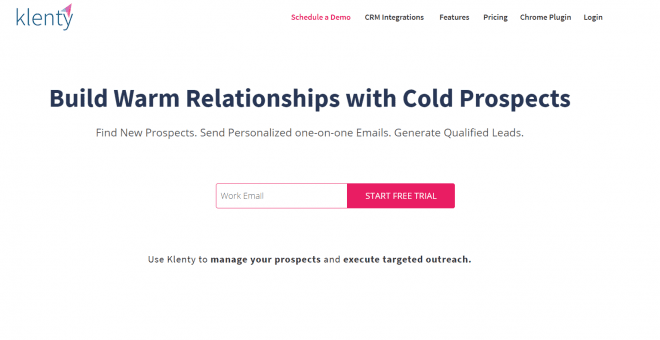 This tool helps users send customized one-on-one emails to your prospects. It also automatically updates the database of your potential customers based on the engagement rate. Also, it has several great outreach tools including a tracker, email finder, automated follow-ups, convenient scheduler, and more.