In India, consumers are ranked at the bottom when it comes to financial education. As the conversation around the shockingly low levels of financial education and money management skills in both India and across the globe intensifies, attention is being turned to the possible solutions to this issue. Meanwhile, technology has continued to redefine the landscape for many aspects of consumers' lives from tracking their sleeping habits to being a growing platform for entrepreneurship and mobile app development. Today, 63 percent of smartphone users have at least one finance app installed on their phones, and the Indian market has been dubbed one of the fastest-growing markets for mobile applications. While technology has been a part of the solution and made improvements to many other parts of our lives, one possible collaboration has remained unexplored: technology's place in improving financial education. Does technology have a place in the agenda to boost financial literacy?
The Need For A Financial Education Is Reflected Throughout Our Lives
Financial education encompasses more than having knowledge of financial concepts and terms. In fact, the Organization of Economic Cooperation and Development defines financial education as possessing the skills and motivation to apply these concepts successfully in our financial lives. While financial literacy levels have ranked moderately in a past ING survey, there is still a growing dependence on credit in the country. In fact, credit growth more than doubled in 2018, highlighting the increasing preference consumers are having when it comes to financial sources.
There is also the issue of later life decisions; more consumers are finding themselves woefully unprepared for life after retirement, while others are finding it difficult to employ financial tools throughout their lives to carve out savings and successfully manage debt. With such a variety of financial services available today, being armed with the right knowledge and skills to successfully budget, and navigating the financial decisions that come their way from as young as adolescence sets people up to make better decisions earlier on.
The Place Of Technology In It All: The Way We Learn Is Now Digital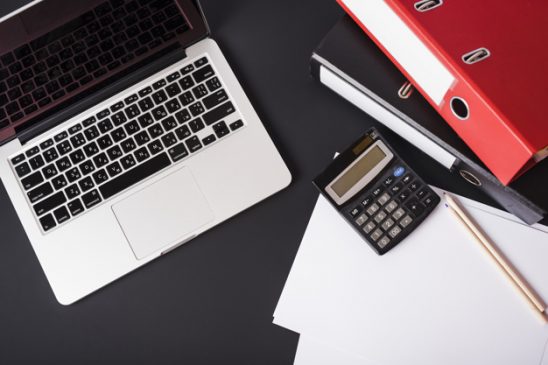 Our lives are becoming highly digitalized, including the way we learn in the classroom and out of it. Children are now introduced to technology from a young age, and it is no longer a novelty but an essential part of their lives. In schools, it is a part of their curriculum and also a channel through which other subjects are delivered. In addition, the world of money itself has changed from the way loans are processed to the printing of money or coins. In the 1660's, coins were made using hand tools, hand-hammering, and sometimes animal-powered presses. Thanks to steam-powered presses, production capacity has dramatically increased to billions of coins annually, as revealed by US mint facts.
Currency production, particularly paper currency, is now embedded with motion technology and the use of a raised printing press as a way to address security concerns.
At home, further learning and entertainment are anchored in technology thanks to video games, learning apps on tablets, and internet browsing. This is precisely the area that technology can be used to make an impact on the literacy levels of not only the younger population but society overall. With access to some variation of technology widened and more people having smartphones and financial apps, it provides the perfect platform to transmit financial lessons to help the population become smarter in finance. Apps such as Bankaroo and iAllowance are aimed at kids as young as 5 years old, proving it is never too early to teach children good money habits. The older population's learning is now anchored in video and social media platforms, where small video bytes of basic financial lessons can prove effective in reaching a wide audience and being more impactful.
To tackle the issue of financial literacy, one must first set a solid foundation and do so early enough. Instilling solid financial knowledge early on gives time to hone and perfect skills, and with access to technology continuously being improved, embedding it in here may be the most effective strategy yet.