Reliance Jio has created a lot of sensation by launching its own video-conferencing app called JioMeet. The business giant possesses the knack for creating new businesses. It seems to have taken PM Modi's 'local ke liye vocal' call very seriously. Anyways, the new app holds a lot of promise and now rivals Zoom– the US based video conferencing app. Let us delve right into the plethora of features the app has to offer…

FEATURES
JioMeet Vs Zoom- Similarities
JioMeet and Zoom share an uncanny resemblance in terms of the design and layout. You will witness that both the apps have the exact same placement of icons and navigation tools.
Both the apps support direct calls such as 1:1 calls as well as large groups of about 100 people.
Meetings are password protected and can be conducted in HD as well. The waiting room feature is available in both the apps.
Upto 100 participants can be added in a meeting free of cost.
Zoom and JioMeet offer a setting wherein participants can join a meeting only if the host permits them to do so.
Both share the basic features like Screen sharing and recording.
The apps enable you to use third-party camera apps and separate video camera for conducting meetings.
Zoom intends to offer end-to-end encryption for free and paid users alike. JioMeet claims that the video calling and meeting features will be encrypted, but hasn't revealed much about it.
JioMeet Vs Zoom- The Differences
JioMeet can support multi-device login and can support upto 5 devices. It has a feature which enables one to easily switch between devices while being on the call.
It has the safe driving mode that enables users to attend their meeting on the go.
JioMeet allows upto 100 members to participate in a group video-call for 24 hours without any restrictions. On the other hand, Zoom allows free unlimited one-to-one meetings. For a group of 3 or more people, only 40 minutes are available. If you wish to continue beyond this time limit, you have to disconnect and start another meeting.
Zoom offers more flexibility if you go for the paid Zoom Pro plans. The plans start from $14.99 per month, per host for minimum 9 hosts. These plans are for small teams, enterprises and SMEs. JioMeet hasn't announced any paid plans as of now.
Zoom shows 4 active participants on the screen at a time whereas JioMeet shows nine.
How can I download JioMeet?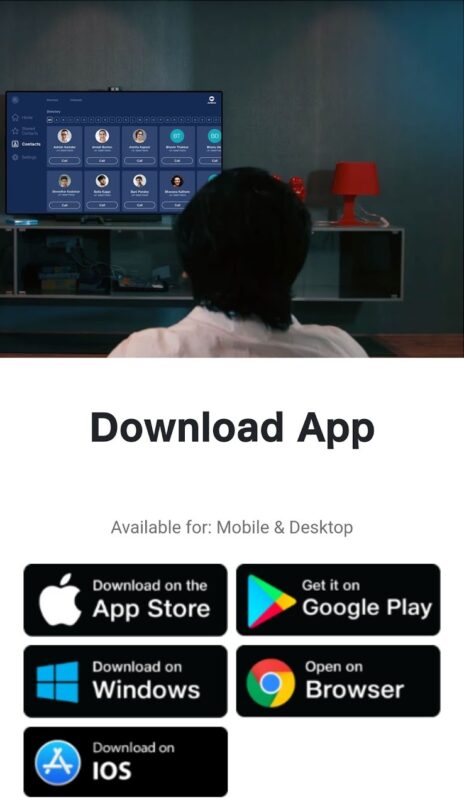 JioMeet is available across all platforms like Android, iOS, Windows and Mac systems.

For Android and iOS, the app can be easily downloaded from Play Store and App Store respectively.

For Windows:

Scroll down and click on the windows version to download.
You will come across the Windows download page. Download the .exe file.
Go through the installation process and sign-in using email ID, password or OTP.
For the OTP option, the app should be downloaded on the phone too.
Can JioMeet Beat Zoom?

JioMeet has some really good features and has the potential to beat Zoom at it's game. Many industry experts have hailed Reliance Jio for launching JioMeet. The app can work wonders and reach global heights. This is what Prabhu Ram, Head-Industry Intelligence Group, CyberMedia Research (CMR), told IANS- "The current market dynamics will potentially provide enough tailwinds to JioMeet to gain currency, on the back of its features, such as no limits on call durations, and seamless switching between devices."
Zoom isn't worried about facing tough competition. "Zoom has experienced intense competition since it was established in 2011, and yet we have become the platform of choice for millions of participants around the world," the company said in a statement.
All in all, JioMeet promises to provide the best service at cheaper rates. Up-till now, Reliance has successfully molded the Telecom world in its favor and will continue to do so.