If you think that performing data recovery on iPod is not possible, then you got to think again. Just like any other smart device, iPod also stores data in a similar manner. Therefore, when we suffer from iPod data loss, we can in fact retrieve the lost content back. In case if you have accidentally deleted some songs or have got your iPod corrupt, then you can restore iPod data by using a recovery tool. In this guide, we will explore a working solution to retrieve the lost content from an iPod.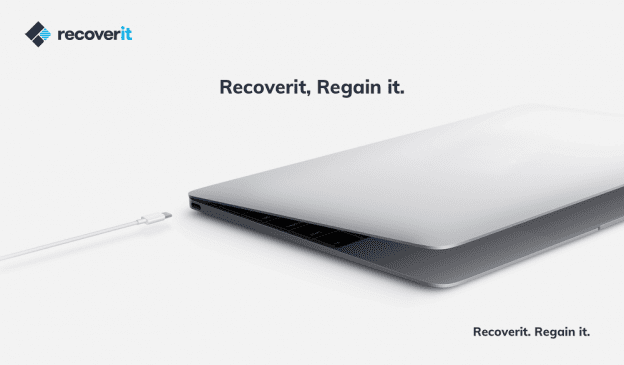 Common reasons for losing data on iPod –

Before we learn how to recover deleted songs from an iPod, let's diagnose the problem first.
 – It can happen if your iPod has been updated to a beta or unstable firmware.
 – You could have accidentally deleted some songs.
 – A physical damage on the device can also result in data loss.
 – The storage unit of the iOS device might be corrupted.
 – A virus or malware attack can be an issue behind it.
– Other related issues like restarting of device unexpectedly, iPod stuck in boot loop, etc.
Wondershare Recoverit: The Best iPod Data Recovery Tool
If you don't want to go through unwanted hassle while retrieving data from your iPod, then try Wondershare Recoverit. Wondershare is known the world over for its high-end data recovery products and Recoverit is no such exception. The basic version of the tool is available for free and can restore up to 10 media files without any size limits.
– Recoverit is compatible with every leading iPod model and can recover all the popular song formats in no time.
– The data recovery tool can also recover content from numerous other sources like SD card, MP3 player, USB drive, external hard disk, etc.
 – Not just songs, you can also recover photos and videos using this remarkable recovery tool.
 – The application will let you preview the content and selectively restore it.
 – It is known to produce one of the highest success rates in the industry.
 – The free version can restore up to 10 media files of any size.
 – The desktop application is available for every major Windows and Mac version.
How to recover deleted iPod music?
It doesn't matter if you have accidentally deleted some songs or whether something else has caused the issue, you can follow these steps to get your content back.
Step 1: Select a location to scan
Firstly, connect your iPod to your system and wait for it to be detected. Launch Recoverit on your system and make sure the iPod's drive is selected as you start the recovery process.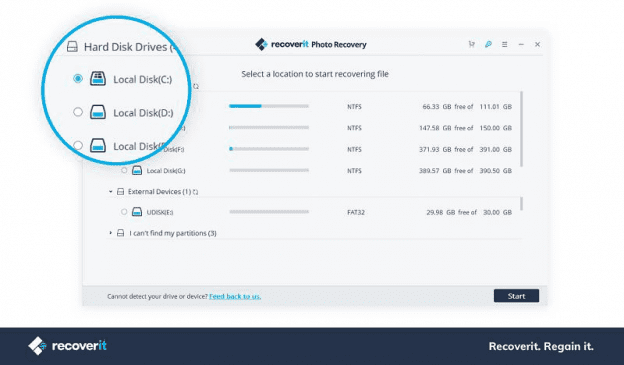 Step 2: Scan your iPod
As you would click on the "Start" button, Recoverit will start looking for any inaccessible, deleted, or lost content on your iPod. Just wait for a while and make sure Recoverit's application is not closed in the process.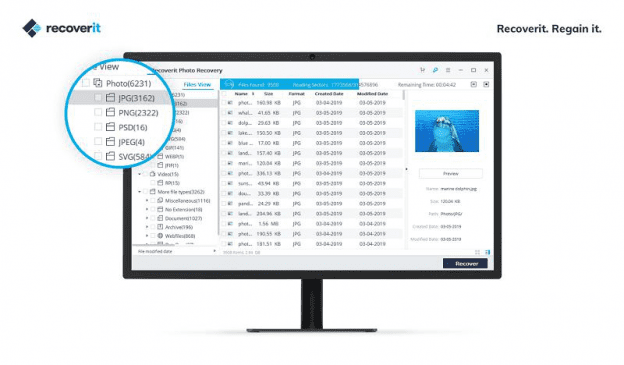 Step 3: Restore your songs
In the end, all the recovered data will be displayed under different categories. You can just visit any category from the left and preview your data on the right panel. Now, just select the songs you wish to get back and restore them directly to a secure location.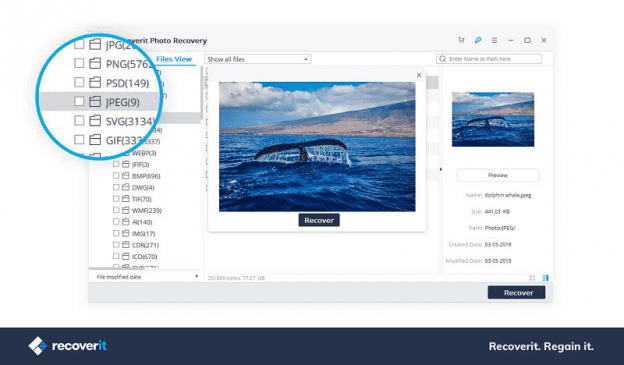 By following this simple drill, you can recover deleted songs or any other media content from your iPod. The application supports all kinds of scenarios like virus attack, accidental deletion, corrupt storage, etc. You can simply follow the above-listed steps and restore iPod data in a foolproof manner. The best thing is that the basic version of the tool is available for free and will let you restore up to 10 songs in no time.