There are many cell phone accessories available in the market today which can ease your day to day life. Some of them are very innovative and we might have never thought that they actually exist. In this guide, we will look at the best smartphone accessories and gadgets. The best part is all of them are available on Amazon and each one is under  Rs. 500. What are the best smartphone accessories under 500?
1. Cell Phone Camera Lens Kit
You can convert your cell phone camera into the standard camera. There are three lenses in the Kit – The fisheye, macro, and wide angle lenses. These lenses give you a variety of shooting options to help you enhance your mobile photography.
Fish-Eye Lens: Fish-eye lens Works like an ultra-wide angle lens. Your phone lens will capture rounded images instead of square ones with a fish-eye lens. It will bring the widest view up to 180 degrees.
Wide Angle Lens: The Wide angle lens (0.67X) will allow you to capture large scenes. It stretches the limits of your lens to capture cityscapes, large group shots and more. This lens can increase 49% view angle.
Macro Lens: Macro lens allows you to capture small objects beautifully.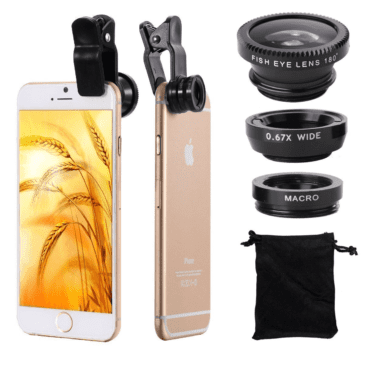 You can check out the product here.
2. 3D VR Headset Virtual Reality Box
You can experience virtual reality with these headsets. This 3D gear come with two adjustable lenses which allow you to adjust the focus through moving the button on the top of the VR GLASSES. You can free up your myopia glasses(under 600 degree)when you enjoy the 3D virtual reality. This 3D VR Box headsets will bring you to an immersive, fabulous virtual world while playing games, watching 3D videos.
You can check out the product here.
3. Sports Armband for All Android/iOS Smartphones
The Sports Armband is ideal for listening to music while cycling, walking, jogging, or indoor exercise at the gym. This armband is compatible with all smartphones till 5.7 inches and provides excellent protection during sport, such as running, biking, jogging, walking, working out etc. Reflective strip provides more visibility under light for your safety.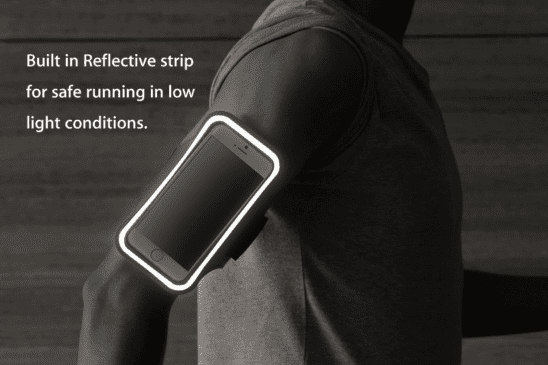 You can check out the product here.
4.Waterproof Transparent Universal Pouch Cover
If you want to do the underwater shooting, this accessory is for you. This waterproof and dustproof pouch with IPx8 technology comes with Neck and Arm Strap so that it can be carried underwater without any hassle. It has applied air bladder technology that keeps your device floating on water in case of accidental slips. This is submersible up to 10 meters underwater. You can take the best pictures underwater with the super-clear window in the rear,.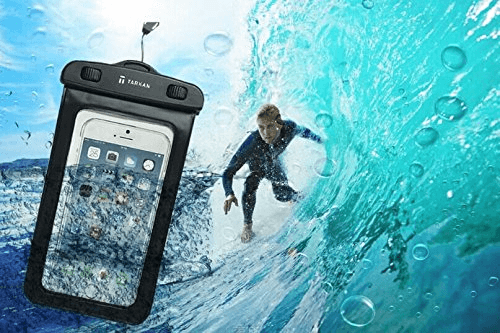 You can check out the product here.
Here is a list of 5 best budget laptops and how to choose them.
5. Mobile Phone Metal Stand / Holder
The mobile phone/tablet holder is ideal for watching videos, reading e-books & browsing etc. It can be used for desktop viewing. The holder is suitable for tablets & iPads up to 8 inches. The stand also provides convenience for charging & data transfer on the stand itself.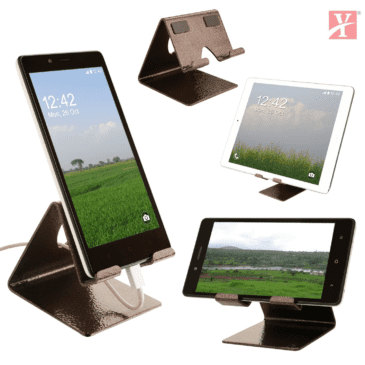 You can check out the product here.