How to choose best budget laptop for you?
It is hard to imagine today's lifestyle without smartphones and laptops. Laptops have the power of a desktop in a convenient, compact & portable form. There are so many laptops available in the market and sometimes it is hard to decide to choose a laptop which can provide the best value for money within your budget. If you are in the market to buy a laptop, this guide is for you. Most of us choose a laptop based on its configurations, brand, and price. Let us see how various configuration parameters can help you decide.  Read on to choose the best budget laptop for yourself.
1. Processor –
Processor or CPU (Central processing unit) is one of the most important parts of a laptop configuration and has a huge impact on the performance. There are two major processor manufacturers in the market – AMD and Intel.  For basic requirements you can select minimum core i3 processor (4th Generation) .if you are looking laptop for complex tasks go for intel core i5 and above processors. If you have some budget constraint or your requirements are very basic, you can opt for AMD processor.
2. RAM –
RAM or Random Access Memory plays an important role in performance. Most laptops these days are equipped with minimum 4GB RAM which is good enough for most users. However, the more the RAM, the better the performance.  If you are Gamer, Graphics editor or developer you should choose a minimum of 8 GB RAM.
3. Hard Disk Storage –
Most laptops provide 500GB to 1TB hard disk storage. These SATA hard drives are best suited for basic everyday use. If you want better performance and lighter laptop, you may want to choose SSD (Solid state drives) if you can afford to pay extra for the SSD.
4. Graphics Card –
If you are not involved in the heavy-duty video, graphics editing, and gaming, you won't require a dedicated GPU. The inbuilt Intel and AMD GPU (Graphical Processing Unit) are good enough for basic photoshop and gaming activities. If you plan to have a dedicated graphics card on your laptop, you should choose one which has at least 2GB of dedicated memory available for better performance.
5. Laptop Style –
Laptops are now available in various style. If you want to use your laptop both as a laptop and tablet, 2 in 1 laptop/tablet are the ideal choice for you. These can be used as a laptop and can also be converted into tablets.  2-in-1s generally come in two different styles:
detachable where screens can be detached from the keyboard completely
flexible laptops with hinges that rotate 360 degrees to change modes.
If you decide you want a 2-in-1, note that flexible (option b) usually have far better battery life than detachable ones (option a). If you want to just use laptop mode, go for simple laptops.
6. Display Size –
Laptops are available in various display sizes ranging from 11 inches to 18 inches. You should choose display size as per your needs.The maximum laptop options are available in the 15.6-inch screen size and these are ideal for most users who do not travel much. In case you need a portable laptop, 13-14 inch screen size is most suitable.if you are in the market for an ultraportable laptop for very basic tasks like multimedia, internet surfing and documents editing then 11.6-inch size laptop like 11.6-inch Chromebook also works well.The smaller screen size is the better option for kids.
7. Operating System (OS) –
If you are a technical guy who can install some free operating systems like Ubuntu yourself, you may choose laptop without the operating system which may be the slightly cheaper option. Suppose, you do not want to install OS, We will recommend laptops preloaded with the latest operating system (like Windows 10). Your requirement is for Windows 10 in laptop buying the laptop with preloaded OS is the better option rather than buying DOS laptop and windows 10 separately and then installing yourself.
8. Battery –
If you're buying a large laptop that you are planning to use only on a desk near a power outlet, you don't have to worry much about battery life. However, if you want to carry your laptop with you, 8+ hours of battery time is ideally recommended.  To determine expected battery life of the laptop, don't always go by the manufacturer's claims. Do some research and read third-party reviews before deciding.
9. Touch Screen –
If you are planning to buy a simple laptop (without 2-in-1), the touch screen may not be that much useful and it may also reduce the battery life. On another side, the touch screen is already a standard feature in 2-in-1 hybrids.
10. Display –
Higher the screen resolution, sharper the content will appear on the notebook screen. Most of the laptops have either 720P or 1080P (full HD) screen which is ideal for most of the users. Some higher-end laptops even provide more pixels screen but it may consume more battery power.
11.Ports –
While deciding on the laptop, you should always look for the ports that you may need.  Most laptops provide essential USB3.0, LAN (ethernet) port, Memory card reader and HDMI port. Newer laptops also provide USB Type C port which an added benefit as you can connect universal docks and chargers to this port.
12. DVD Reader/Writer –
If you to want to use DVD reader/ writer, you should look for a notebook with the DVD drive. However, this is not the big concern as you can always purchase external USB DVD drive which you can connect to your laptop in case you need it.
Here is a complete guide on Most useful phone accessories you can buy under 500.
Which are the best budget laptops for students?
 1. Dell Vostro 3468 14-inch Laptop
This is one of the best portable laptops of Dell Vostro series within 30K Price tag. It is a 14-inch laptop with intel core i3 processor, 4GB RAM, 1TB Hard disk storage and Ubuntu operating system. You can also install Windows 10 on this laptop.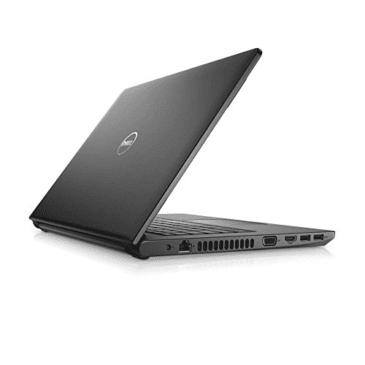 You can check out the laptop here.
2. Lenovo Ideapad 320E 80XH01GKIN 15.6-inch Laptop
This one is one the best laptop available in 15.6 screen sizes. This IdeaPad series comes with a price tag of approx 25k. The laptop features 6th Gen Core i3 processor, 4GB RAM and 1TB Hard disk drive. The IdeaPad does not come with operating system preloaded, so you need to install the operating system yourself before you start using it.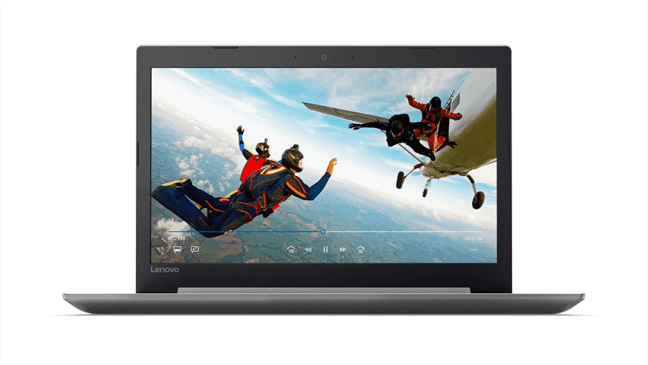 You can check out the laptop here.
3. HP 15q-BU004TU 2017 15.6-inch Laptop
This 15.6 screen laptop is one of the best budget laptop manufactured by HP brand. The notebook features Core i3 processor, 4GB RAM and 1TB Hard disk drive. The laptop does not come with the preloaded operating system, so you need to install the operating system yourself before you start using it. The laptop provides battery life up to 4 hours.
You can checkout the laptop here.
4. Micromax Canvas Lapbook L1160 11.6-inch Laptop
 Now you heard a new term – lapbook which is hybrid of laptop and notebook. This 11.6-inch lapbook features Intel Quad Core Processor, 2GB DDR3 RAM,32GB eMMC Flash drive. And Windows 10 operating system (Yes, you heard it right). This lapbook is ultra-portable, sleek and very lightweight. This lapbook is most suited for very basic tasks like multimedia, internet surfing and documents editing.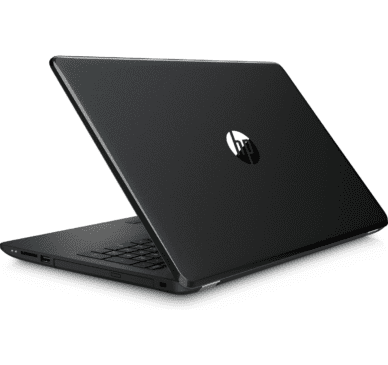 You can check out the laptop here.
5. HP 15-bs145tu 15.6-inch FHD Laptop
This 15.6-inch Laptop is ideal if you want better performance and can spend around 35k-40k. This laptop features 8th Gen Intel Core i5 – 8250U Processor,8 GB DDR4 RAM,1TB 5400rpm Serial ATA hard drive and full HD 1080P (1920 x 1080) display.The laptop does not come with the preloaded operating system, so you need to install the operating system yourself before you start using it.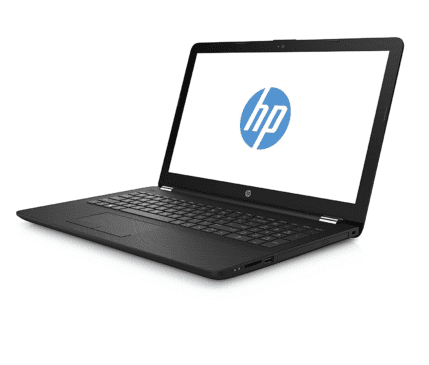 You can check out the lapbook here.
Your turn!
Did you miss out any budget laptops? You can share with us in the comment section. If you are looking for laptop deals, you can click here!