Once a year, a family trip is a requirement, and if it is more than that, nothing beats it! Spending quality time with parents or children is beneficial to a family's well-being, and if that time is spent together travelling to new areas, the satisfaction is double. April is an excellent month for visiting various areas of the nation because the weather is favourable for the most of the day. Here's a selection of places to visit in April where you can have a calm family vacation and come away feeling completely rejuvenated:
Varanasi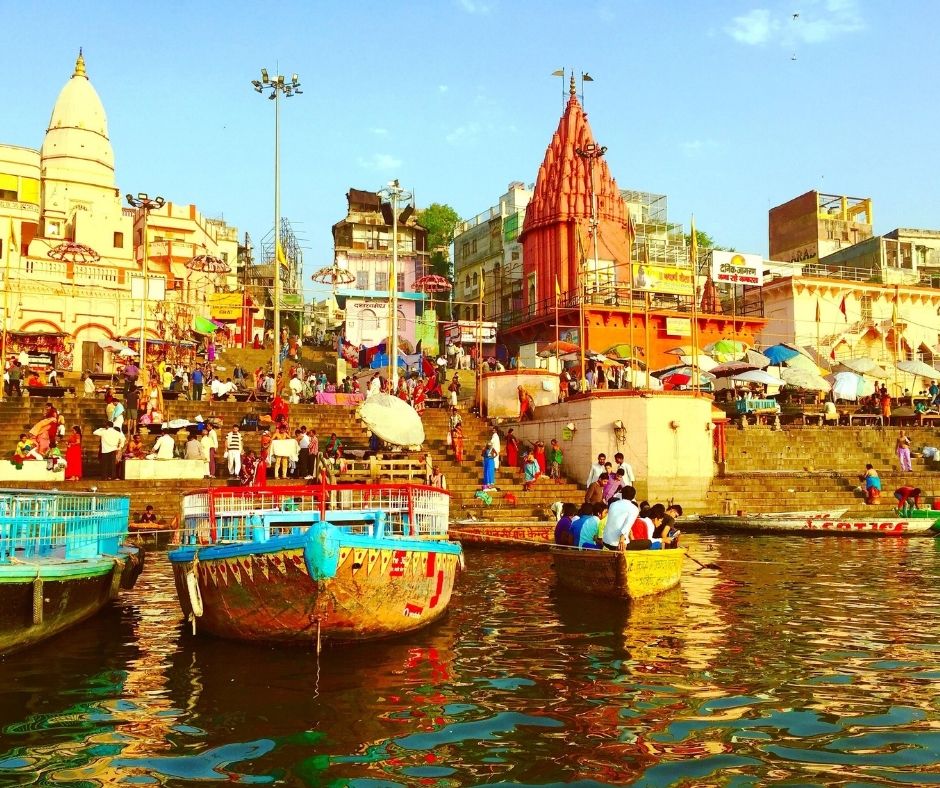 Varanasi is among Hinduism's holiest destinations in India and one of the world 's earliest inhabited cities. People washing their misdeeds away in the Ganga, goats wearing knitwear, and flaming corpses are all frequent occurrences here. Attend the nightly aarti to learn why the city is known as India's City of Lights. The locals have a sugar craving, which explains why there are sweets shops on every block. If you must try something new, try rabdi with sweet lassi. The majority of hotels in Varanasi would direct you to the best store in the area. One can take a boat ride on the banks of the Ganga and oh yes! You can't miss the Banarasi saree.
Attractions: Kashi Vishwanath temple, Sarnath, Ramnagar Fort, Dashashwamedh Ghat, Weaver's village, Jantar Mantar.
Rameshwaram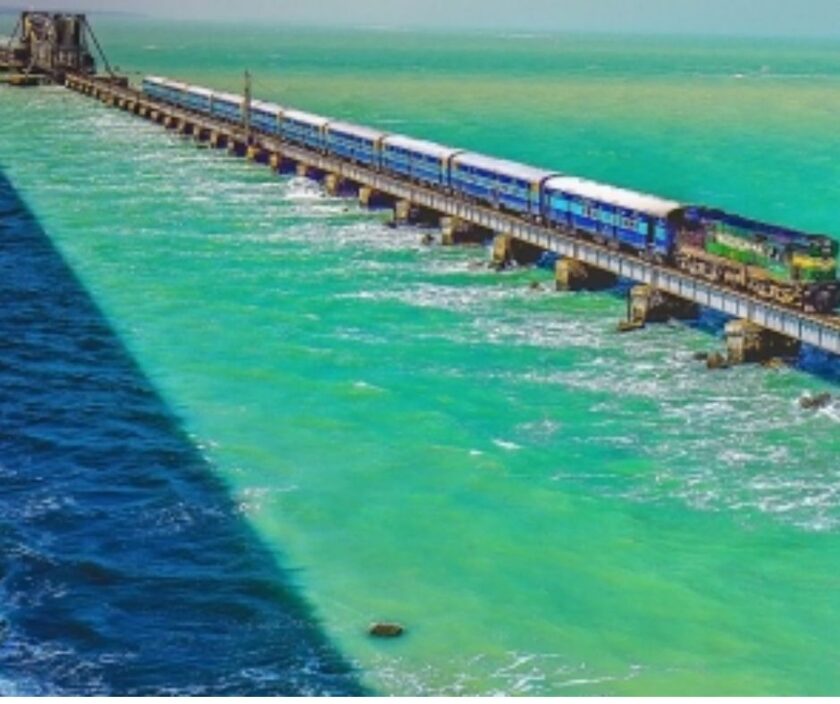 The city of Rameshwaram in Tamil Nadu, considered one of Hinduism's sacred sites, is located on a tranquil island. The prominence of this location may be traced back to Hindu mythology, since it is thought that this is where Lord Rama constructed a footbridge to go to Sri Lanka with his troops in order to destroy Ravana.
Attractions: One can visit the Sri Ramanathaswamy Temple, the Five-Faced Hanuman Temple for pilgrimage, Adam's Bridge and Ariyaman and Dhanuskodi Beach for the cool weather. One can pay tribute to Dr. APJ Abdul Kalam by visiting the Kalam National Memorial.
Leh Ladakh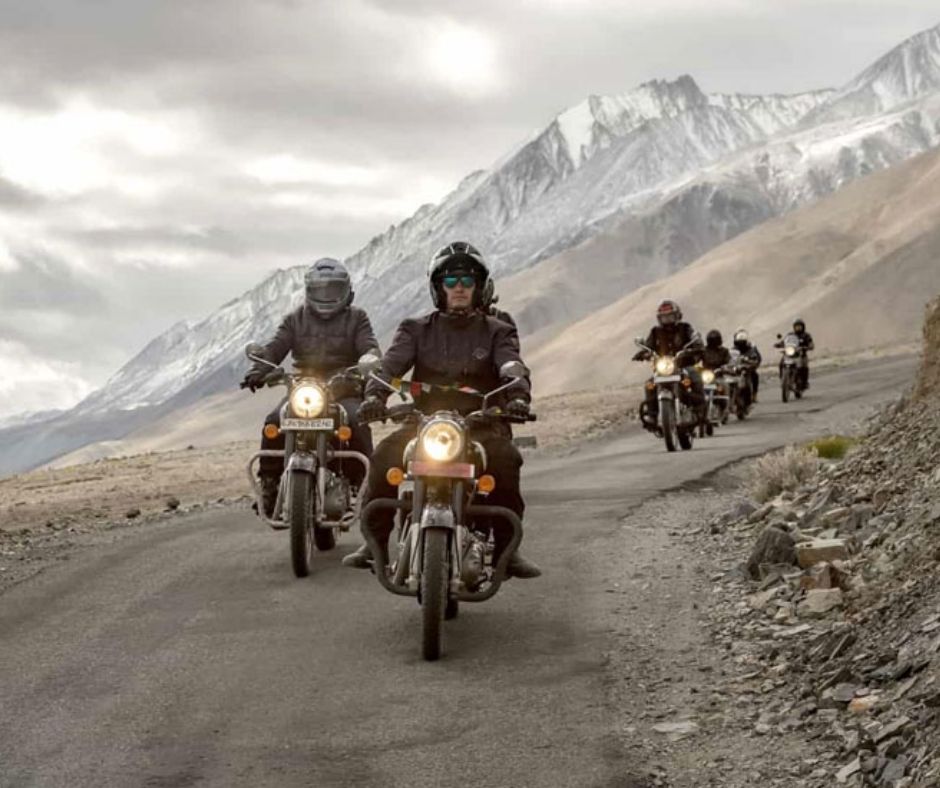 Handful of places on the planet can match the magnificent scenery you'll see in Leh Ladakh. It is one among the greatest hiking destinations in India in April. This year, almost all of the places are still available. At 18,000 feet, have a gravity-defying adventure at Magnetic Hill, be mesmerised by the 9-story Leh Palace, or relish Maggi. The location is full with once-in-a-lifetime adventures.
Attractions: Hemis National Park, Khardungla Pass, Buddhist monasteries, Hemis Monastery, Tso Moriri, Namgyal Tsemo Monastery, Nubra Valley, Donkey Sanctuary, Drang Drung Glacier are some of the places to visit in Leh Ladakh.
Havelock Island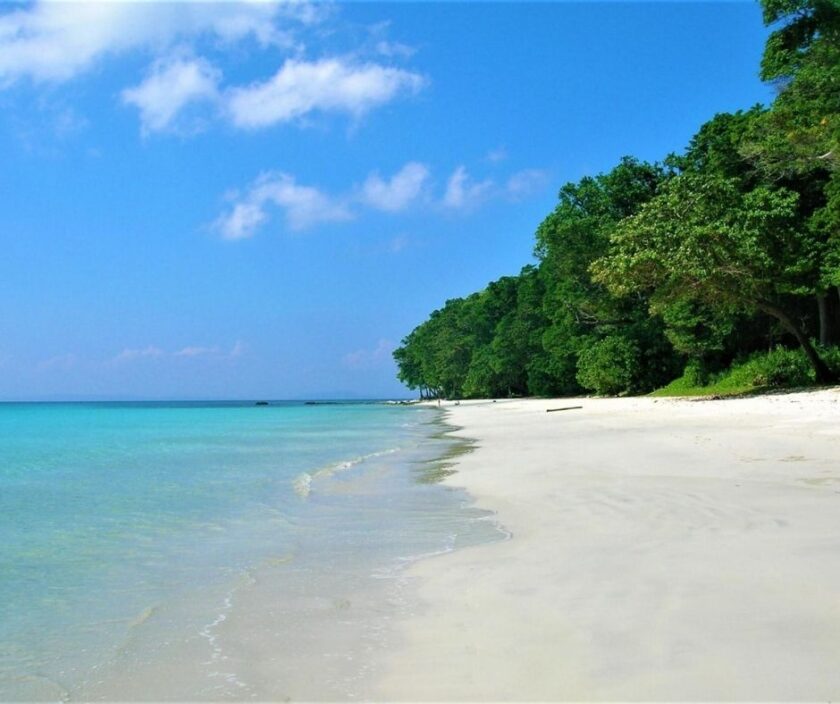 Havelock Island is one of the biggest and most attractive areas of the Andaman and Nicobar chain of islands. Havelock is the most developed and frequented of the Andaman and Nicobar islands whenever it comes to exploring. Havelock, which is made up of five towns and the Ritchie's Archipelago, is a famous tourist destination for both national and international visitors thanks to its crystal blue seas, rich flora, and silky beautiful beaches. When visiting Havelock Island, be sure to partake in a variety of adventurous activities, including scuba diving. At Elephant Beach, go snorkelling and walking, sign up for an open sea scuba diving school, and go adventurous hiking at Chidyatapu.
Attractions: Radhanagar Beach, Bharatpur Beach, Elephant Beach, Kalapathar Beach, Laxmanpur Beach, Sitapur Beach and Vijaynagar Beach.
Ranthambore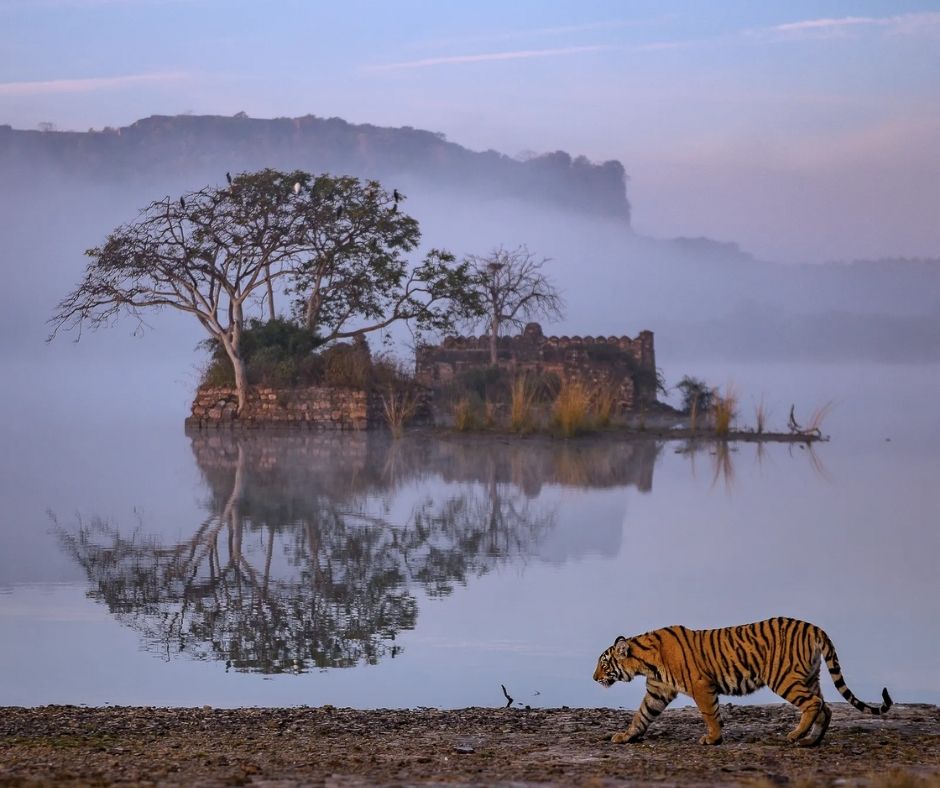 The Royal Bengal Tigers call Rajasthan's Ranthambore National Park home, and it 's truly a fascinating adventure. Other creatures that inhabit here include the sloth bear, leopard, nilgai, flying fox, and black buck. This region also has the Ranthambore Fort, a UNESCO World Heritage Site. So, if you're seeking for a calm destination to travel in India in April, go no farther than Ranthambore.
Attractions: Trinetra Ganesh Temple, Padam Lake, Kachida Valley, Jogi Mahal, Wild Dragon Adventure Park, Raj Bagh Ruins, Dastkar Ranthambore, Malik Talao
Vrindavan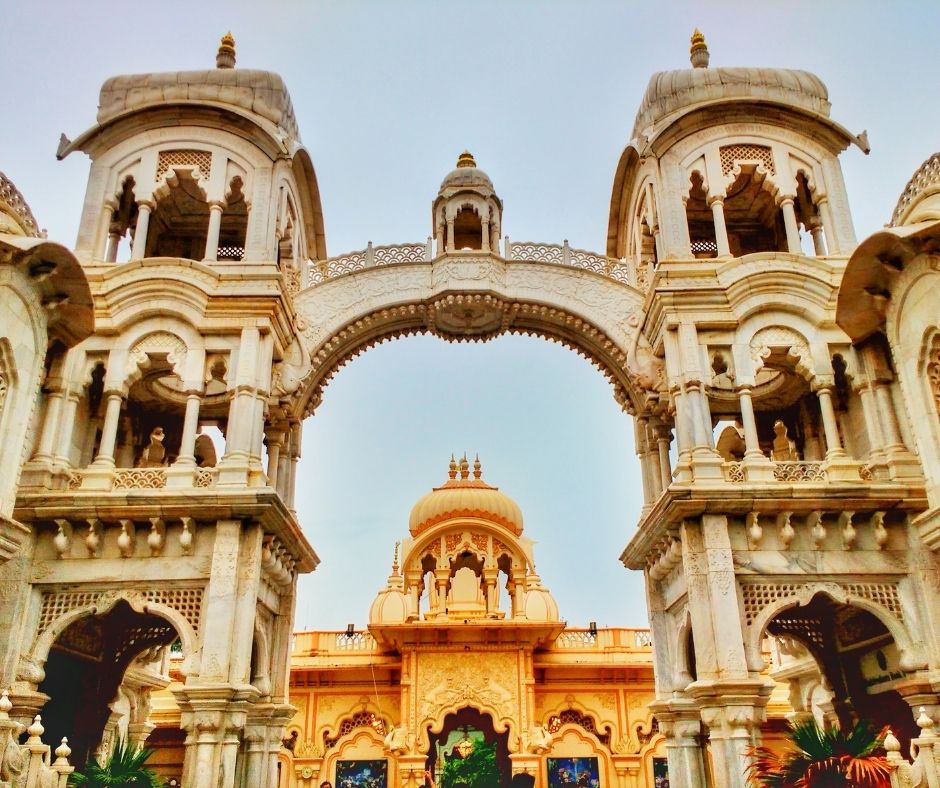 Hundreds of worshippers visit Vrindavan every day, making it one of India's most treasured Hindu pilgrimage locations. Vrindavan, Uttar Pradesh, is one of India's earliest settlements, located on the banks of the sacred Yamuna River, where, as per legend, Lord Krishna spent his youth. Each of the city's temples is significant, and visiting one must be on your list of stuff to do while you're here. Another key incentive to visit Vrindavan in April is to watch and participate in the city's famous Holi festivities. Shop in local bazaars, see temples decorated for Holi, play Holi with the residents, and savour the delicacies served during this beautiful celebration.
Attractions: Prem Mandir, Bankey Bihari Temple, ISKCON Temple, Rangaji Temple, Madan Mohan Temple, Jaipur Temple, Nidhivan Temple, Katyayani and Kesi Ghat
Meghalaya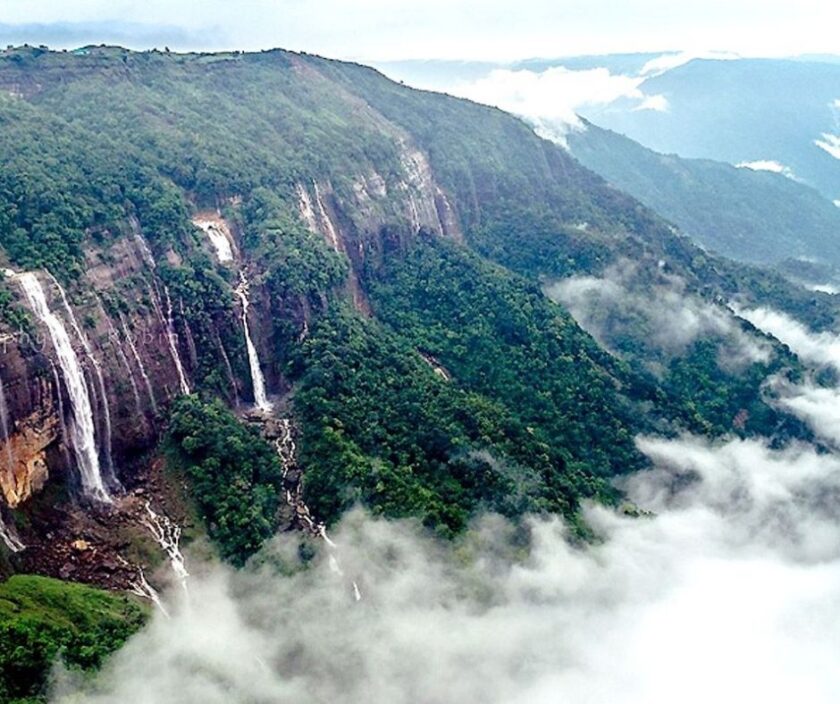 Meghalaya is a magnificent area to discover with your relatives or friends, whether it's the country's flowing waterfalls like Nohkalikai Falls and Elephant Falls or the historical beauty of its capital city Shillong. Come and discover this sliver of happiness. While you're here, don't miss a trip to the Khasi Hills, the world's wettest location. Hike to the Living Root Bridges and Laitlum Canyon, tent camp Umiam Lake or enjoy water sports there, walk the David Scott path, or mountain bike in Sohliya village
Attractions: Mawsmai and Siju Caves, Mawphanlur village, Don Bosco Museum, Dawki River
Almora
The picturesque hill village of Almora in Uttarakhand, surrounded by the magnificent Himalayan mountains, is ideal for a family trip in April. Its scenery is so beautiful that you can't help but admire it the instant you see it. The town has gained a reputation among visitors over the years as a result of its natural beauty and diverse flora and fauna. In addition to paying homage at the famous temples in town, visitors to Almora could enjoy the region's wildlife. Explore the Binsar Wildlife Sanctuary, enjoy shopping at Lal Bazaar, see the Deer Park, and tour the Gobind Vallabh Pant Museum.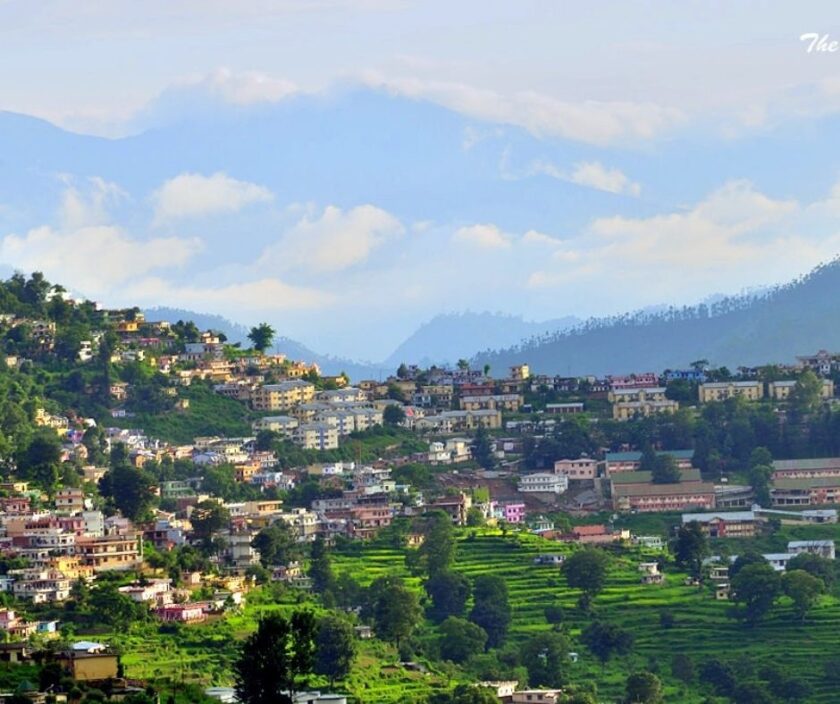 Attractions: Jageshwar, Kasar Devi Temple, Zero Point, Katarmal Sun Temple, Chitai Temple, Bright End Corner and Dwarahat
Kodaikanal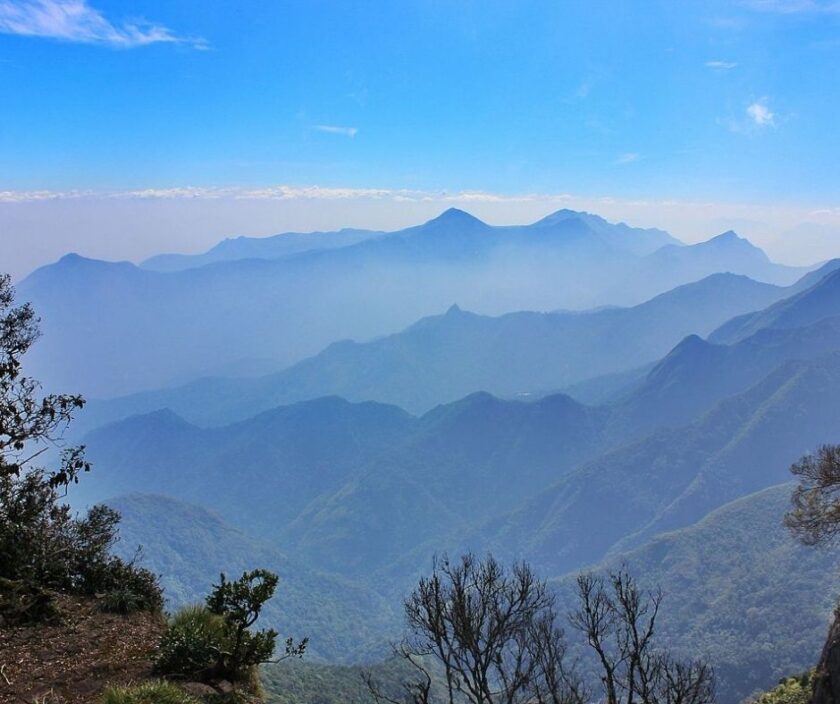 Kodaikanal, often known as the Princess of Hills, is a southern gem with magnificent vistas that will have you going back for more. This hill station is also a romantic delight, but the Kurinji blossom adds to the romance. It only blossoms once every 12 years, and the blue beauties can be seen all throughout the valley, ready for their own Instagram page. Special excursions are organised by resorts and hotels in Kodaikanal for guests to see the best of this southern paradise. Opt for a night safari, a stroll through Coaker's, birding at Berijam Lake, a Yoga retreat at Karuna Farm, or a dip at the Fairy Falls.
Attractions: Kodaikanal lake, Caps Valley viewpoint, Pillars of Nature, Guna Caves, Bear Shola falls, Bryant Park, Pine forest, Thalaiyar falls, Kukkal caves
Tirupati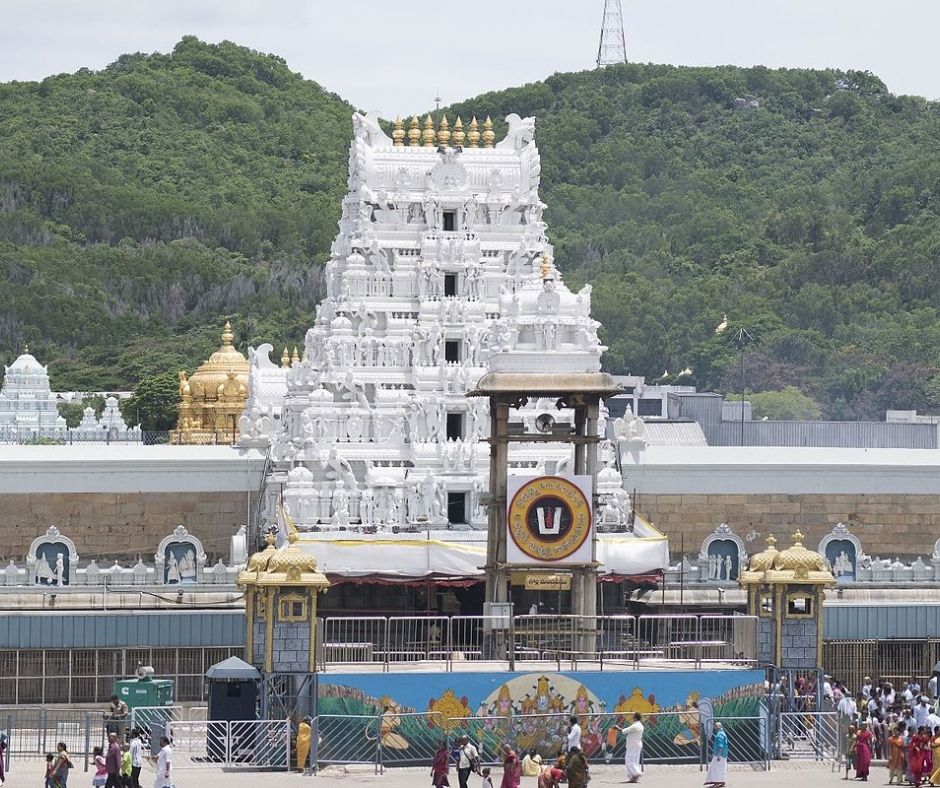 Hundreds of worshippers visit Tirupati every day, making it the most respected religious site in South India. The town of Tirupati, in Andhra Pradesh, is home to various old temples, monuments, and heritage sites; however, the primary attraction is Sri Venkateshwara Temple, which is situated on one of the Tirumala Hills' seven peaks. If you want to bring your family to this sacred spot, ensure you reserve your hotel well in advance, as Tirupati is often crowded. Discover the Rock Garden, savour traditional South Indian cuisine, and marvel at the Talakona Waterfalls.
Attractions: Sri Venkateshwara Temple, Swami Pushkarini Lake, Akasganga Teertham, Sri Padmavathi Ammavari Temple, Sri Varahaswami Temple, ISKCON Temple and Sri Kalahasti Temple.
Hampi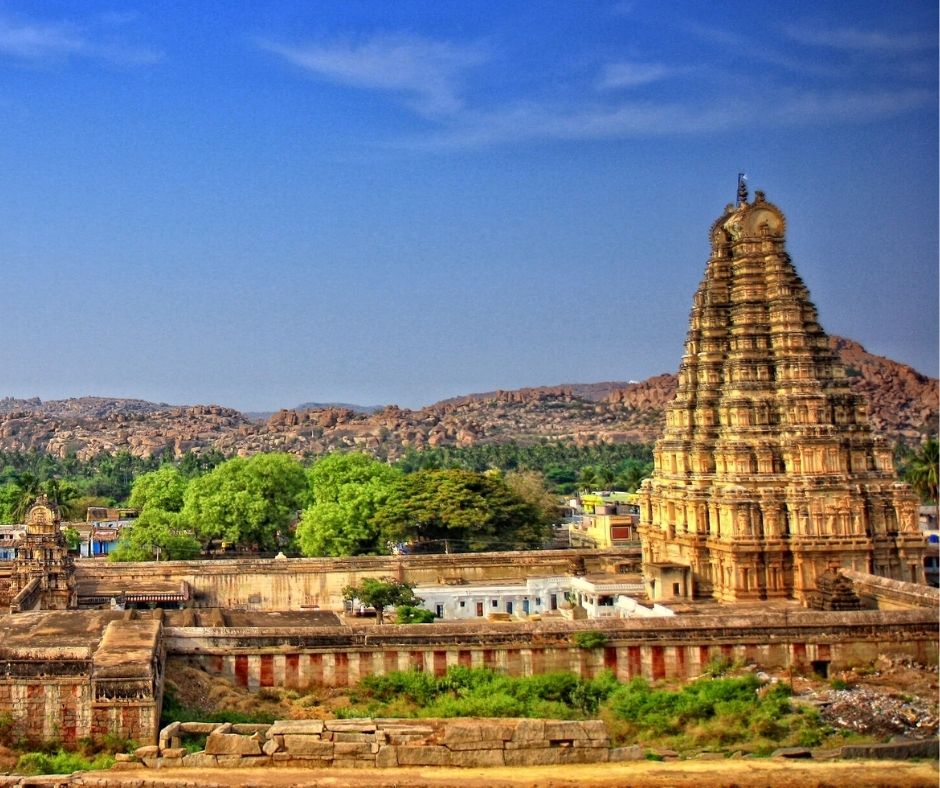 The remains of the Vijaynagar empire, one of the biggest Hindu dynasties, are widely recognised at this World Heritage site. The monolithic statues and structures have attracted visitors from all over the world with their architecture. The initial settlement is said to have occurred in the first century BCE. Hampi is an excellent spot to visit in April if you're seeking for places to visit in India. Bike around Hampi, cliff dive in the lake, and take in the spectacular scenery from Matanga Hill.
Attractions: Virupaksha temple, Hemakuta Hill temple, Vijaya Vitthala temple, Tungabhadra river, Queen's bath, Hampi Bazaar, Narasimha statue
Dehradun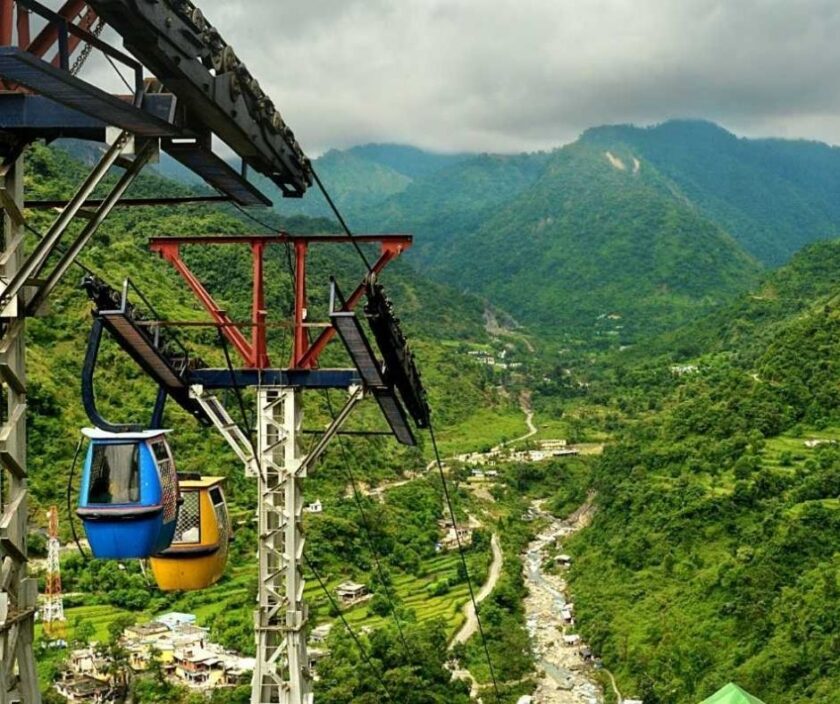 Dehradun, located in Uttarakhand's Doon Valley, is a major tourist destination, particularly for families on holiday. Dehradun is a popular holiday destination due to the gorgeous background of the Garhwal Himalayas and the year-round comfortable climate. There is enough to see and do in this lovely city, whether it be ecological beauty, outdoor excursions, or shopping. Explore the Zonal Museum, shop at Paltan Bazaar, embark on a Doon Valley climb, and have fun at the local theme parks.
Attractions: Sahastradhara, Mindrolling Monastery, Malsi Deer Park, Tapkeshwar Temple, Tapovan Temple and Robber's Cave
Nainital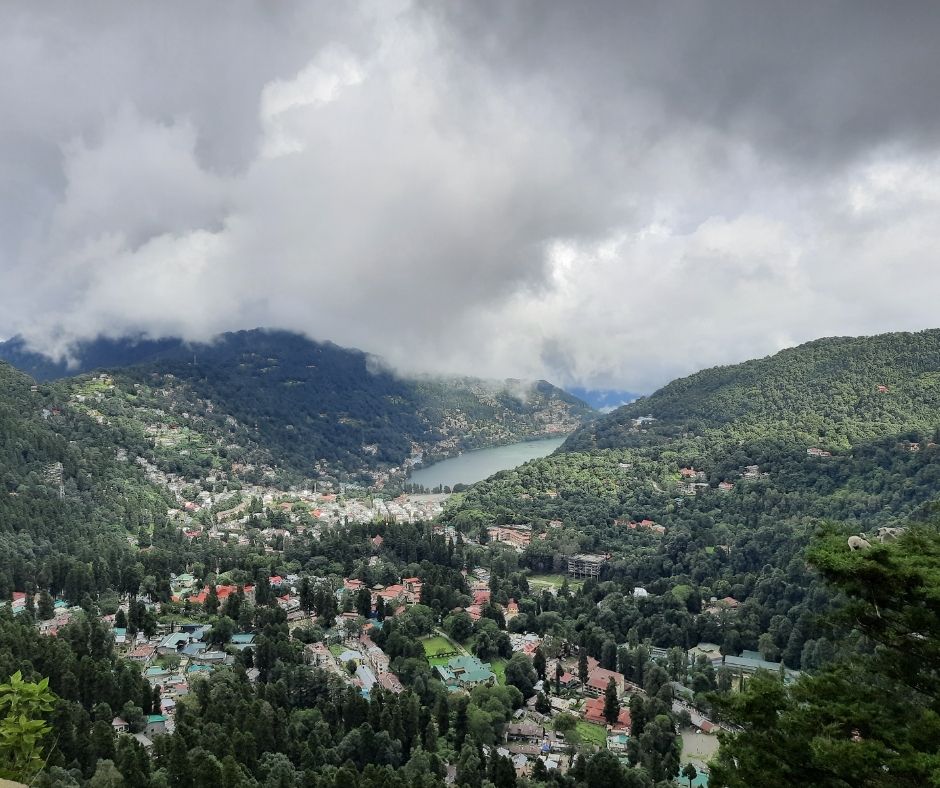 Nainital does not fail, whether it is taking a boat trip on Naini Lake or admiring the Himalayan views from Tiffin Top. The lovely hill station of Uttarakhand is surrounded on three sides by himalayas. Since the British era, it has been one of the most frequented hill stations. If you're travelling with children, the Nainital Zoo is a terrific spot to visit. Explore adventure sports, see the sunrise at Tiffin Top, shop at the Tibetan Market, and watch the sunrise at Tiffin Top.
Attractions: Hanuman Garhi, Nainital Ropeway Naina Devi Temple, Pangot and Kilbury Bird Sanctuary, Raj Bhawan, Corbett National Park, Cheena Peak
Mathura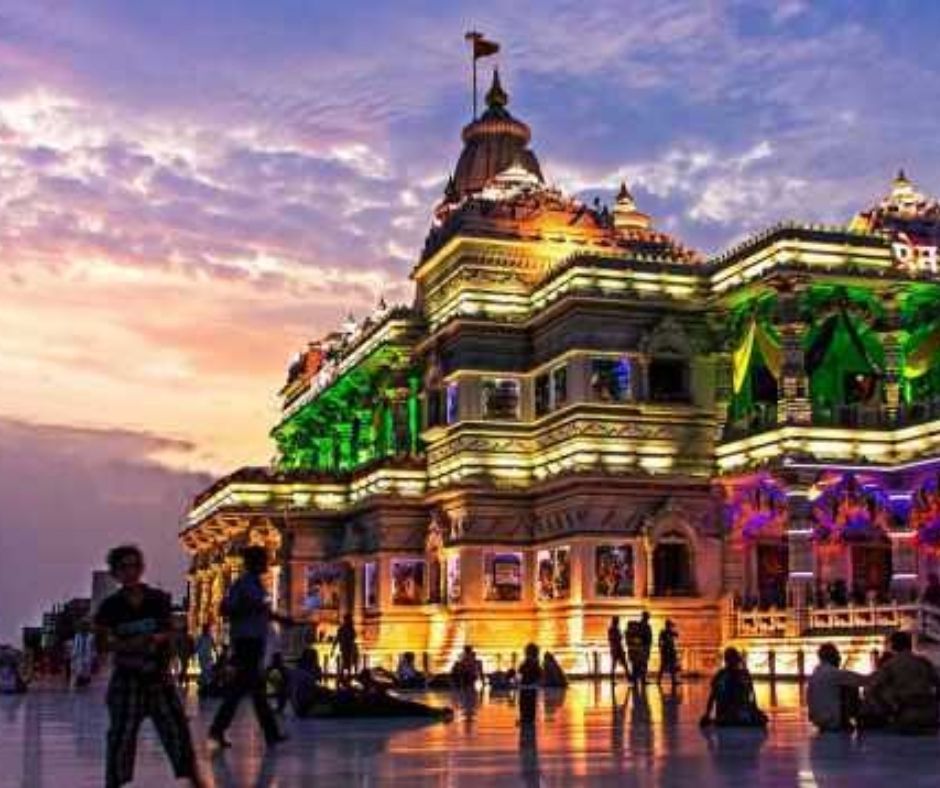 Mathura, often regarded as Lord Krishna's cradle, occupies a significant role in Hindu mythology and in the hearts of Krishna believers. The city of Mathura, which is dotted with huge and tiny temples dedicated to Lord Krishna, attracts a great number of devotees from all over the world. Coming to this city in April might pique your attention if you enjoy playing Holi, as the people do so with zeal! Play Holi in style, go to the Government Museum, visit Dolphin – the Water World, sample Mathura's local cuisine, and experience a boat ride at Vishram Ghat.
Attractions: Govardhan Hill, Dwarkadhish Temple, Krishna Janmasthan Temple, Birla Mandir, Rangji Temple, Jama Masjid, Vishram Ghat and Bhuteshwar Mahadev Temple
Pondicherry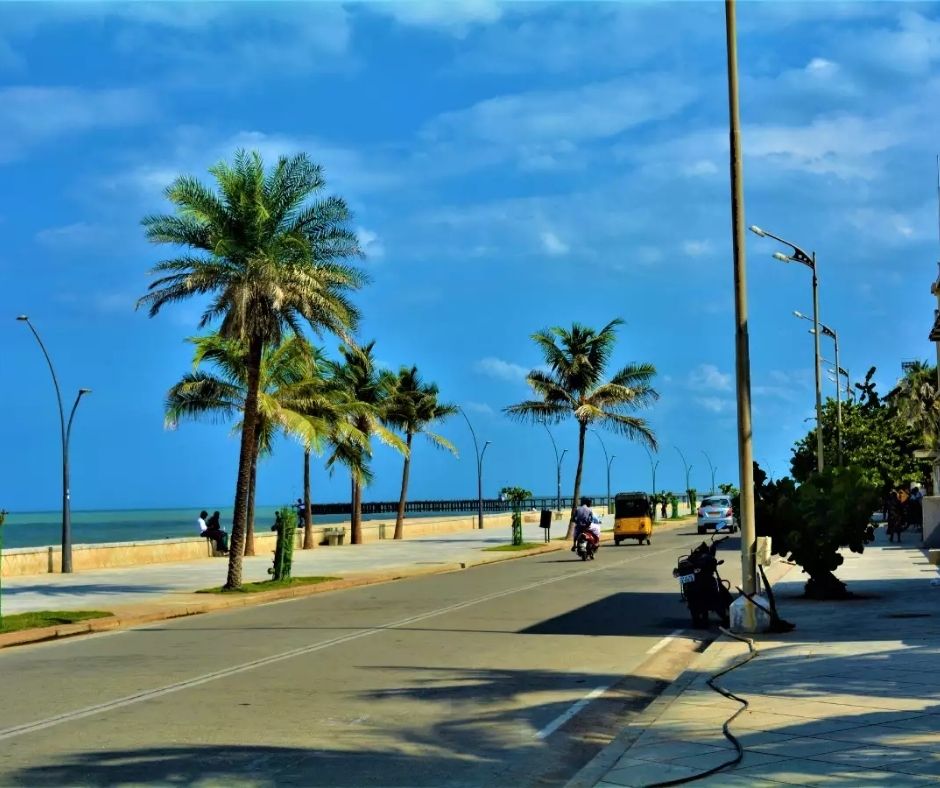 Pondicherry, a former French colony, is famed for its beautiful beaches, with Promenade Beach being the longest. Scuba diving is a popular activity because of the abundance of marine life. Cycling is the greatest way to see this charming area. The Sri Aurobindo Ashram is a religious getaway that is a must-see for everyone interested in meditation and yoga. On demand, hotels in Pondicherry may easily organise a day excursion to the ashram. Take a boat trip around Paradise Beach Island, go birding at Ousteri Lake, try out the local water sports, learn to surf at Serenity Beach, or bike about the city.
Attractions: Goubert Avenue, Auroville, White Town, Green Quarter tours, Mahe Beach, Golden Bridge Pottery Centre
Cherrapunji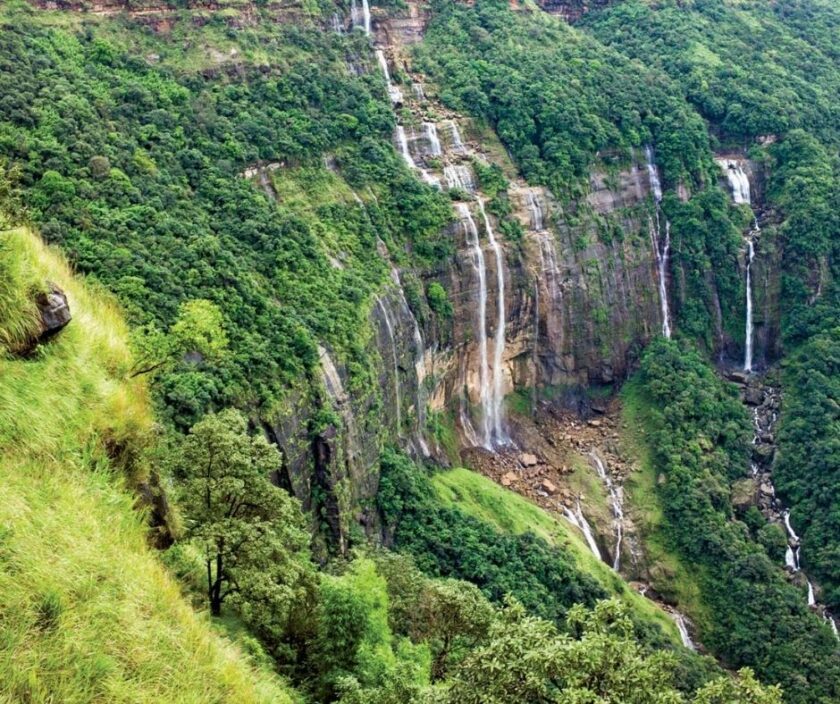 Cherrapunji in Meghalaya, one of the wettest areas on the planet, is the ideal destination to visit in April. The flowing waterfalls, cool and pleasant breezes, and the opportunity to see lush rolling hills and explore the natural charm of the area are just a few of the elements that will leave you and your family wanting more. The natural Double Decker Living Root Bridges, as well as a visit to Asia's cleanest town, Mawlynnong, are must-see attractions in Cherrapunji. Visit Mawlynnong, Asia's cleanest settlement, climb to the Living Root Bridges, and explore Mawsmai Cave.
Attractions: Double Decker Living Root Bridges, Nohkalikai Falls, Dawki, Krem Phyllut, Mawsmai Nongthymmai Eco Park, Wakaba Falls and Dainthlen Waterfalls
Darjeeling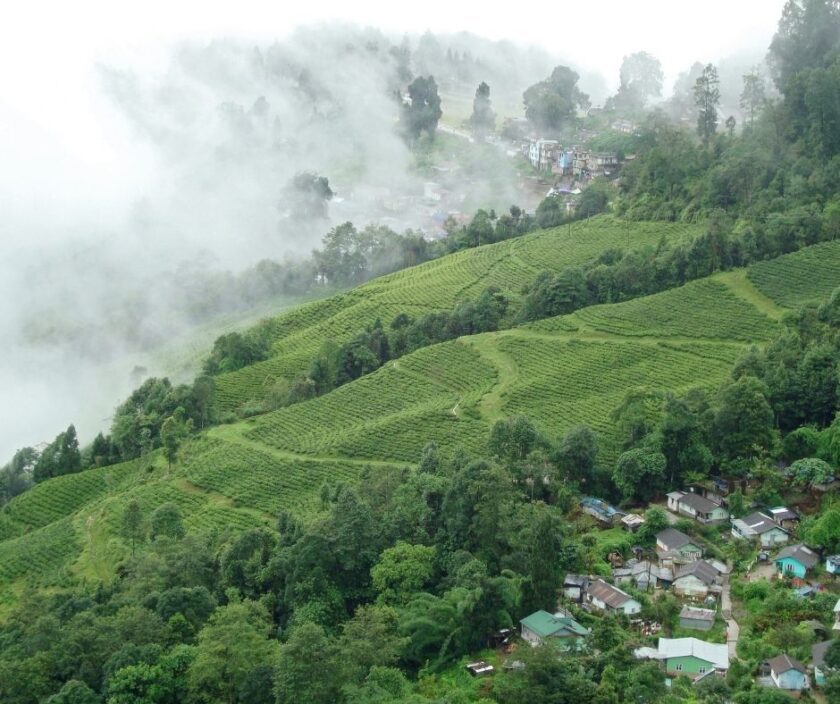 If you're searching for locations to visit in North India in April, Darjeeling should be at the top of your list. This time of year, the Queen of Hills has a pleasant climate. Tea estates dot the landscape, and the area is renowned for the high quality tea it produces. Do you want a cup of tea? If you're lucky, you'll be able to glimpse the beautiful Kangchenjunga, the world's third highest peak. River rafting on the Teesta River, a walk to Sandakphu's Peak, a toy train ride, and dawn viewing at Tiger Hill are all options.
Attractions: Padmaja Naidu Himalayan Zoological Park, Ghum Monastery, Dooars Tea Gardens, Kalimpong Monastery, Peace Pagoda, Chowrasta¸ Batasia Loop
Bhedaghat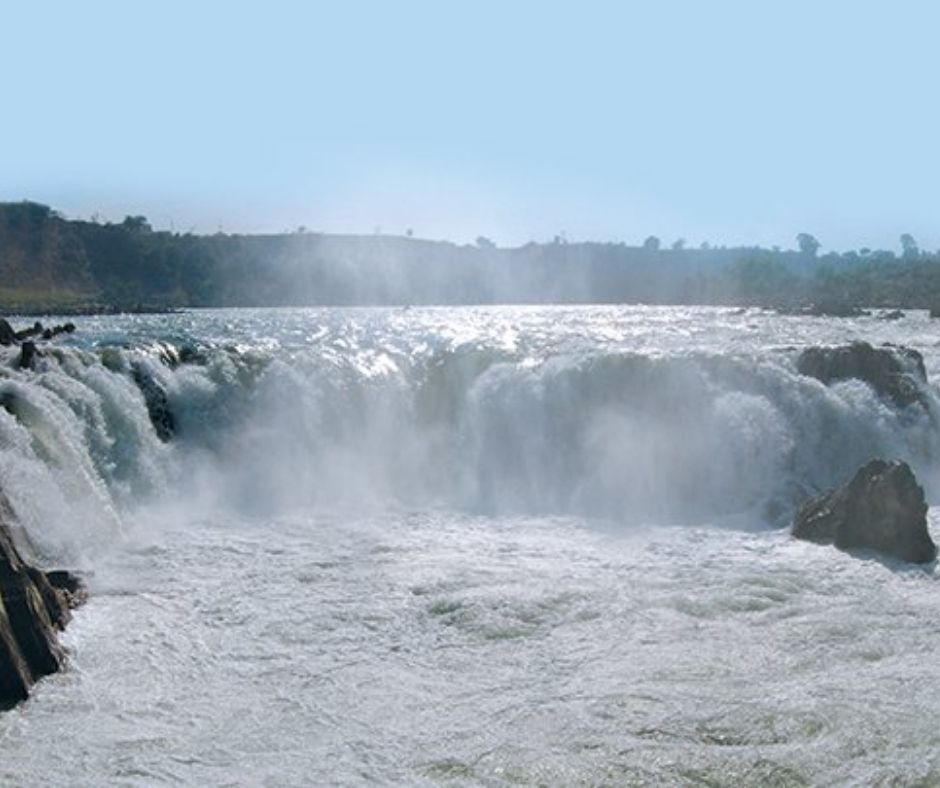 Bhedaghat, in the state of Madhya Pradesh, is a must-see destination in India. The magnificent Marble Rocks that rise tall on each side of the Narmada River that runs through the region are the most intriguing item to see. These marble rocks are around 100 feet tall and shine brilliantly in the sunshine. A boat trip on the river, which provides a spectacular view of these rocks, is a popular activity in Bhedaghat, in addition to visiting other notable tourist sites in the region. Visit the Bhedaghat marketplace for marble items, the Dumna Nature Reserve Park, take a cable car ride, and take a thrilling boat trip through the Marble Rocks.
Attractions: Marble Rocks, Dhuandhar Falls, Chausath Yogini Temple, Balancing Rock and Bargi Dam
Mangalore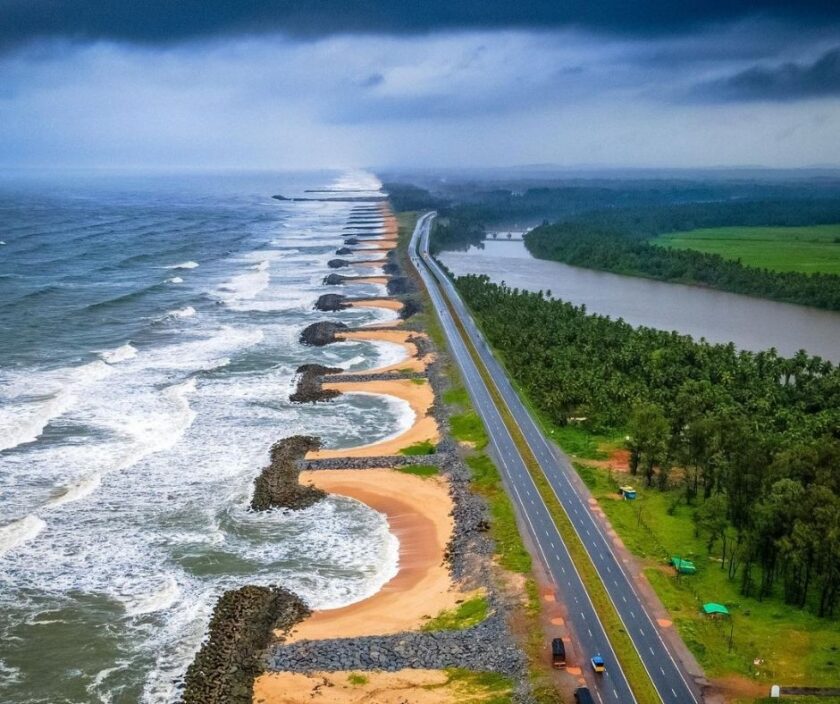 Mangalore is a popular tourist destination for people from all over the world. For rush of adrenaline, the seaside paradise is progressively becoming a hotspot for water activities such as kayaking, snorkelling, and surfing. Mangalore also has a number of temples with outstanding architecture, several of which have been shown on international television networks like as Discovery and National Geographic. Mangalorean cuisine is also one of the world's best. While you're there, be sure to taste the Kori Rotti, fish Puli Munchi, and prawn Koliwada. At Machli restaurant, savour seafood meals, indulge in ice cream at Pabba's, and enjoy surfing and kayaking at Mulki.
Attractions: Panambur Beach, Kadri Hill Park, Sultan's Battery, Bejai Museum, Kudroli Gokarnath Temple, Pilikula Nisargadhama, Durgaparmeshwari temple, Dharmastala temple, Kaup Lighthouse
Mcleodganj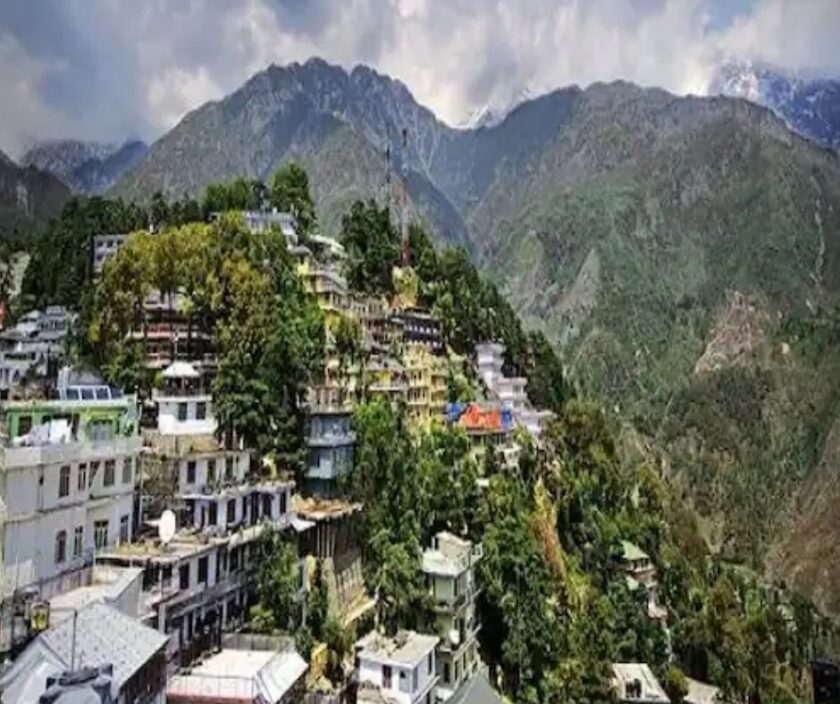 Mcleodganj, often known as Little Lhasa, is a well-known highland area in Himachal Pradesh. The pleasant climate and snowy peaks make it an ideal location for you and your family to relax. Enjoy the peace and quiet of the Tsuglakhang and Namgyal monasteries. To make your trip even more unforgettable, take a boat ride on the gorgeous Dal Lake. Its panoramic view and clean air will provide a welcome respite from the city's clamour. Trek along the Triund and Kareri rivers, and participate in yoga and spa activities.
Attractions: Bhagsu Falls, Bhagsunath Temple, Kora Circuit, Tibetan Institute Of Performing Arts