Many of us want to go abroad for travel, business or study. However, getting a visa for the country you want to visit is not easy. It has become more difficult to get USA visa after Donald Trump became president. On top of that, some visa process requires lottery selection and it completely depends on your luck whether your visa will be approved? We always turn to God for help in case of any problems. Did you know there are temples which are known for granting visa? These visa temples are visited by thousands of visa applicants every day.
If you have faith and you are applying for any visa or facing any visa related issues, you can visit these temples.
1. Chilkur Balaji temple (Visa Balaji)

Balaji Temple located at Chilkur is also known as "Visa Balaji Temple" among devotees. The ancient Hindu temple is dedicated to Lord Balaji and situated on the banks of Osman Sagar in Hyderabad. It is one of the oldest temples in Hyderabad. The Balaji Temple is located at Chilkur in the Hyderabad district. It is 33 Kms away from Mehedipatnam. Close to 1 Lac devotees visit the temple in a week. The temple attracts huge crowds on Fridays and Sundays. This temple does not have a donation box and neither accepts any money from devotees. This is one of the Temples in India where no green channel or privileges are provided for VIP. This temple fought and won the right to stay out of government control.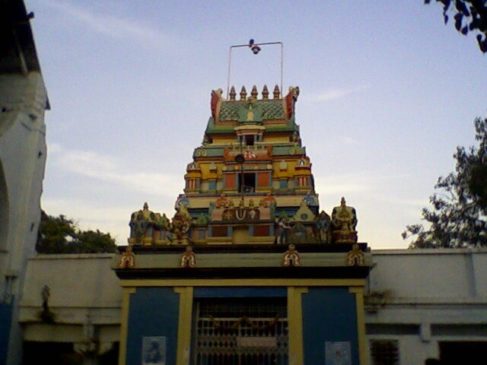 The temple is famous for clearing US Visa. The majority of wishes by devotees are related to visa, thus Chilkur Balaji is also referred to as 'Visa wale' Balaji temple. Chilkur Balaji temple first gained its reputation in the 1980s when a group of software engineering students claimed to have received visas to the US after visiting the shrine.
2. Khadia Hanuman Temple, Ahmedabad
The temple is also known as Chamatkarik Shree Hanumanji Mandir of "Visa Hanuman". As we know Lord Hanuman flew to Lanka to find Sita and he lifted the full mountain which had sanjeevani buti and flew back to Lanka while carrying the mountain in his hand, it's no wonder devotees look up to the Pavan Putra (son of Lord Pavan) in times of crisis, especially when things are related to air or more precisely sky.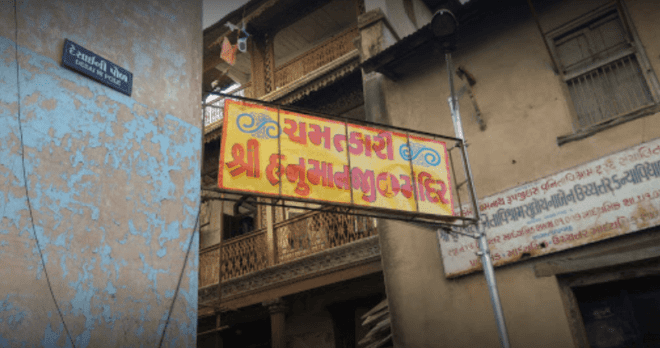 The Khadia Hanuman is believed to be the visa-expediting Lord. There is a saying about this place that your wishes to go abroad will come true if you take blessing from Lord Hanuman here. The temple in Ahmedabad is around 400 years old and devotees visit the temple to get their VISA approved. The temple is very crowded on Saturday and nearly half of the visitors are visa applicants.
3. Bajrangbali Temple (VISA Wale), New Delhi
This Lord Hanuman temple on IGNOU Road, Neb Sarai in South Delhi, draws lots of devotees who are looking for the visa. This temple was established in 2007 and it has got the reputation of the visa granting temple.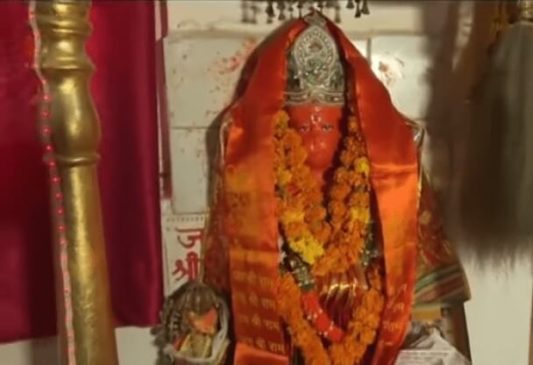 This temple attracts a lot of visa seekers who pray to god and offer them banana and laddoos. Visa aspirants write their wish on a white paper with red ink and submit it to the Lord Hanuman. After the wish of devotees is fulfilled, they return to write thank you note in the temple register. There is another famous Hanuman temple located in Connaught Place which is known for granting visas.
4. Shaheed Baba Nihal Singh Gurdwara, Jalandhar
Shaheed Baba Nihal Singh Gurdwara' which is also known as 'Hawai Jahaz Gurdwara' is located in Talhan village. The Gurdwara is about 150 years old and is about 12 km away from Jalandhar in the state of Punjab. Devotees visit the Shaheed Baba Nihal Singh Gurdwara and offer a miniature of a toy airplane of their desired destination so that their visa gets accepted.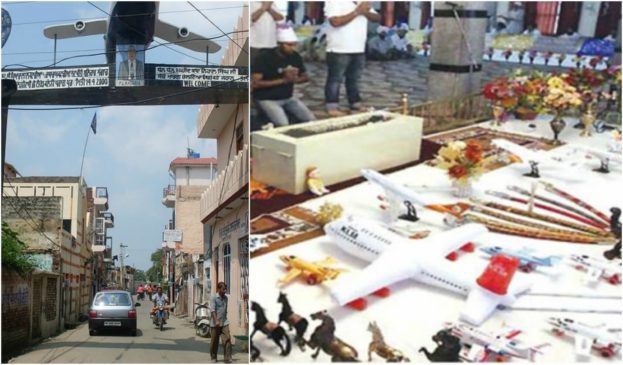 There is a huge model aircraft at the entrance of the Gurudwara. This Gurdwara is very popular among visa seeker and it said that you pray in this temple and offer a mini airplane toy, your visa ambitions will get fulfilled.
Did you like the story? Want VISA? Go and visit. Try your luck.