Northeast India has always been a region that has been less known or unknown a majority of people. But it is people who are at a loss since northeast India is blessed with impeccable nature, weather and culture. The seven-sisters are something every Indian should explore at least once in their life just for their sheer beauty and simplicity. Hence, here are some of the best places in Northeast India that one should visit whilst exploring this less-explored part of the country.
1. Pelling, Sikkim
Situated at the foothills of Mount Khangchendzonga, Pelling is a small town in Sikkim that is a perfect destination for a family getaway. Some of the places one can visit while in Pelling are – SingShore suspension bridge, Pemayangtse Monastery, Rabdengtse Ruins as well as the Sewaro Rock Garden. This place is loved by tourists as they get to meet people of different cultures and also enjoy different cuisines.\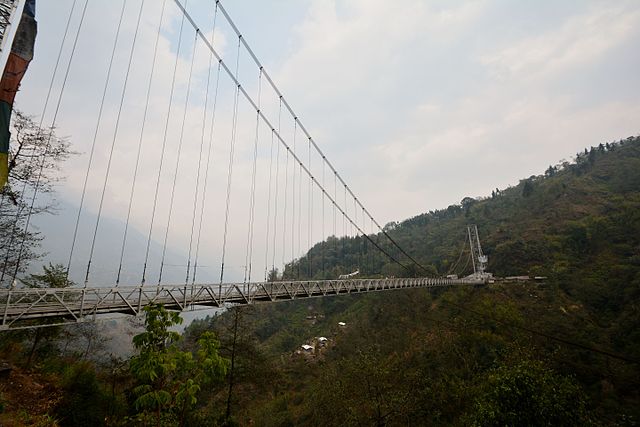 2. Haflong, Assam
Haflong is a beautiful and the only hill station in Assam, which has managed to attract travelers from different parts of the world with its scenic beauty and pleasant atmosphere. A paradise for all the nature lovers, Haflong provides tourists with various wonderful places providing such breathtaking views that are sure to satisfy the tourists' soul. One can indulge in boating, go up the Haflong hill and visit the Dimasa Mahila Samity Sibarai Mandir while in Haflong.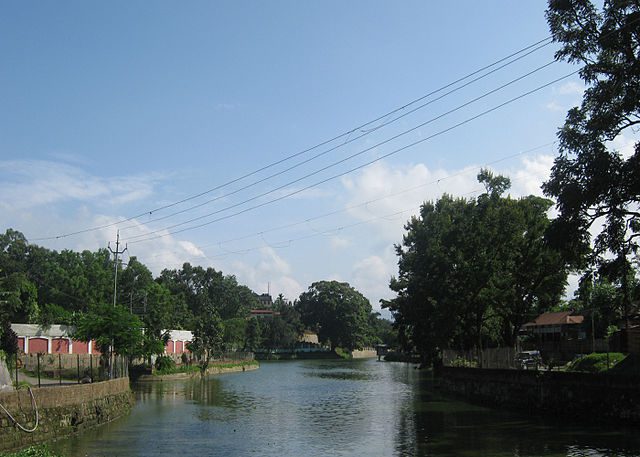 3. Bomdila, Arunachal Pradesh
One of the most incredible places of northeast India, Bomdila in Arunachal Pradesh is a destination you cannot miss at any cost. Not only does it provide lush green landscapes, but it is also rich in its culture and heritage. The museums and monasteries here are extremely popular amongst tourists. Also, other places loved by tourists here are the Eaglenest Wildlife Sanctuary, the Apple Orchard as well as the Dirang valley.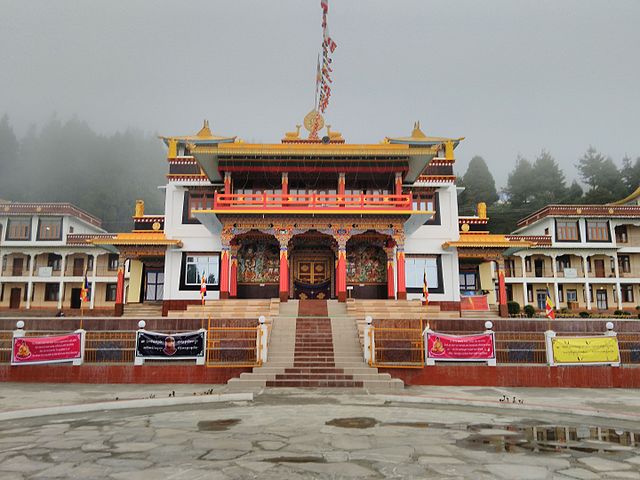 4. Phawngpui Peak, Mizoram
Phawngpui Peak is the highest mountain peak of Mizoram and is also known as the blue mountain of Mizoram. It is popular for its orchids with wonderful trees as well as a variety of flowers. It is situated in the Lawngtlai district, near the Myanmar border and at a height of 2157 m. Also found here, are varieties of butterflies including some rare species as well.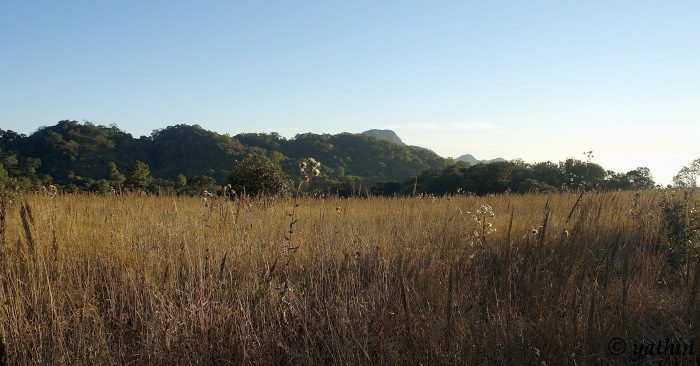 5. Loktak Lake, Manipur
The largest freshwater lake in northeast India, Loktak lake is located in Moirang in Manipur. This lake is famous for phumdis, which is nothing but a heterogeneous mass of vegetation, soil and organic matter. The biggest phumdi covers an area of 40 km square. This lake also houses the world's only floating national park,  Keibul Lamjao National Park. Apart from serving as a source of water and power generation, it also acts as home to the endangered sangai or Manipur brow-antlered deer.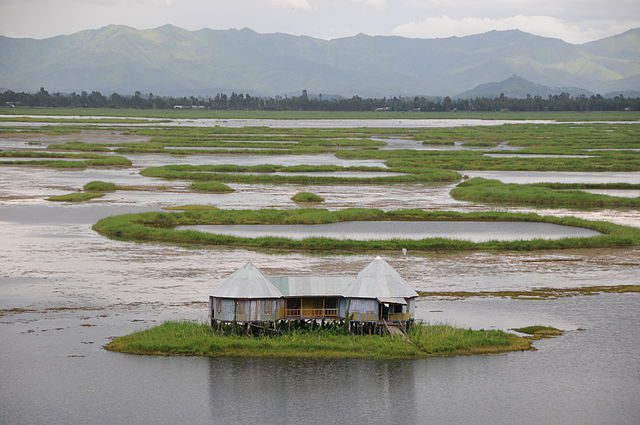 6. Gurudongmar Lake, Sikkim
Situated at an altitude of 17,800 ft, Gurudongmar lake in Sikkim is amongst the highest lakes in India and in the world. The lake is considered sacred by Sikhs, Buddhists and Hindus, which is why there are many worshippers along with tourists that visit this lake.  The lake is situated to the north of the Kangchengyao range in a high plateau region and remains completely frozen in winter from November to mid-May.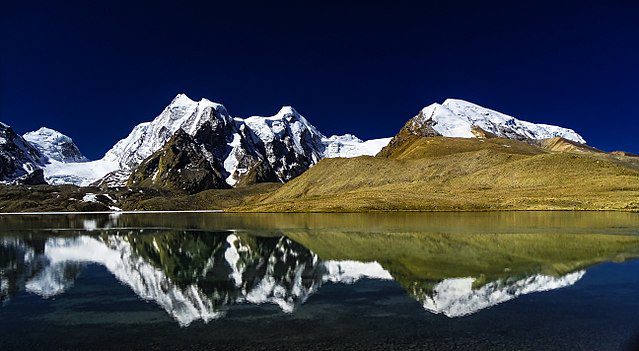 7. Dzukou Valley, Nagaland
A beautiful valley at the border of states Nagaland and Manipur, Dzukou Valley is famous for its breathtaking views as well as its incredible flora and fauna. The valley is about 2452 m above the sea level. The Valley boasts of a range of flowers that change every season. The Dzukou valley is also home and the only place to find a very rare species –  the Dzukou Lily which is extremely famous.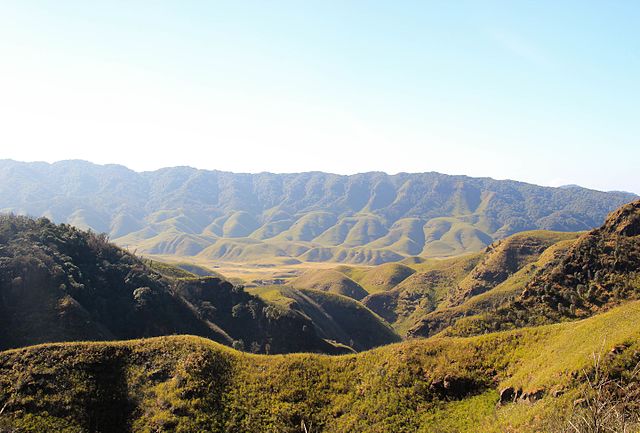 8. Unakoti Hill, Tripura
This is a fascinating worship place with massive rock-cut images as well as beautiful idols of Lord Shiva. There are also waterfalls, captivating rock carvings which makes it one of the most popular tourist attractions in Tripura. It is a Shiva pilgrimage that is said to date back to around 7th-9th century and is situated in the Kailashahar subdivision of Tripura.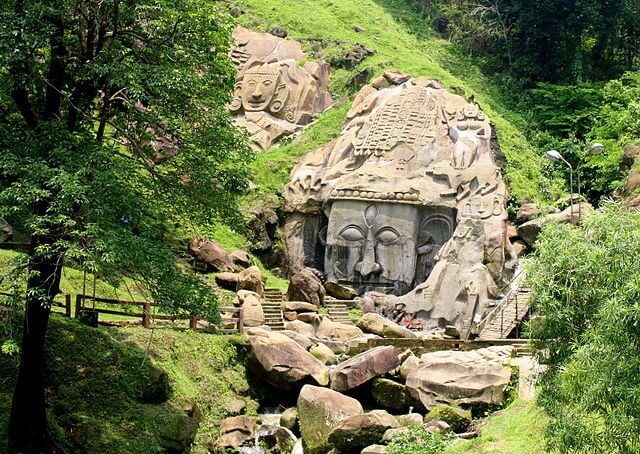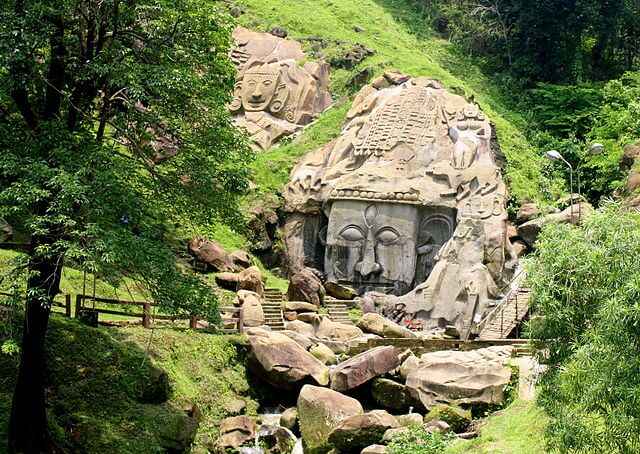 9. Mon, Nagaland
Mon district in Nagaland showcases simplicity of life as the people here live very simple and humble lives. It is also known as the 'Land of Anghs', which means the land ruled by kings.  One can visit the Veda Peak, which is the highest peak in the Mon district. Here, tourists love roaming around the district, meeting different people and simply getting to know about their lifestyle as that in itself is a very wonderful experience.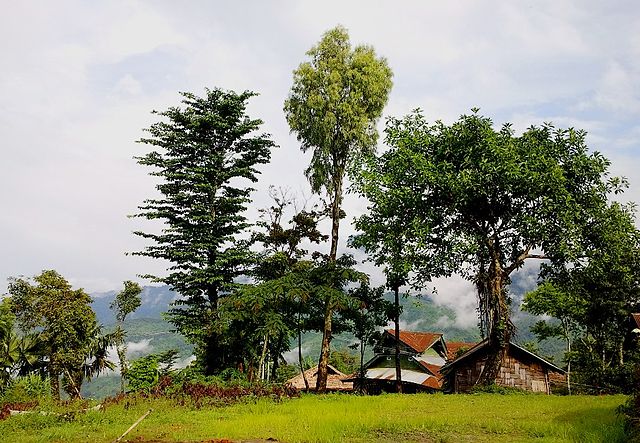 10. Cherrapunji, Meghalaya
Considered one of the wettest places on Earth, Cherrapunji in Meghalaya has a lot to offer for those who love sightseeing. Cherrapunji is home to some of India's best waterfalls along with other tourist attractions such as Mawsmai Cave, Double Decker Living Root Bridge and Thangkharang Park. There are a few guest houses for accommodation although many tourists prefer staying in Shillong which is only one and a half hours away.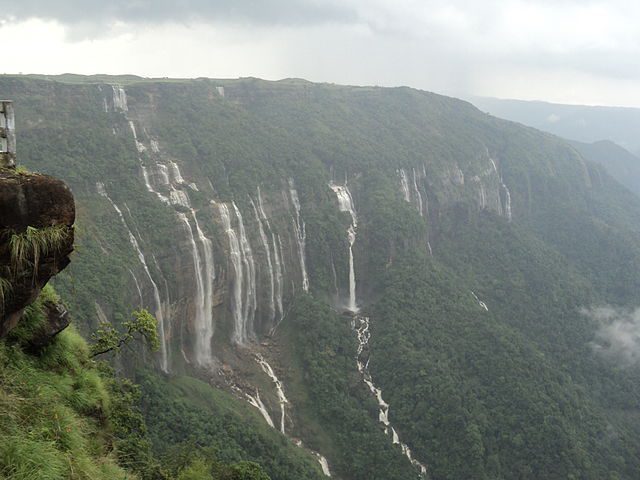 Thus, northeast India with its amazing sightseeing places and fascinating adventure activities surely has a lot to offer to the nature-loving as well as adventure loving people. Hence, these were the 10 best places in northeast India that you just cannot miss while exploring this part of the country.
Do you know of any such places in northeast India that are worth a visit? Let us know in the comments below.