Love can be either a chemical reaction or a state of ecstasy but for normal people like us, there is no escape from the various shades of it . We may go through it silently or express it to the world, but there is no denial that our little heart has a big corner reserved for this feeling. Let's explore it with some beautiful shayaris expressing different shades of love.
In the world of hook-ups, casual relationships, and physical attraction, our heart is pushed into the corner and forced to not feel, react, or accept what it wants. But still, it continuously wishes to find someone who is in search of it.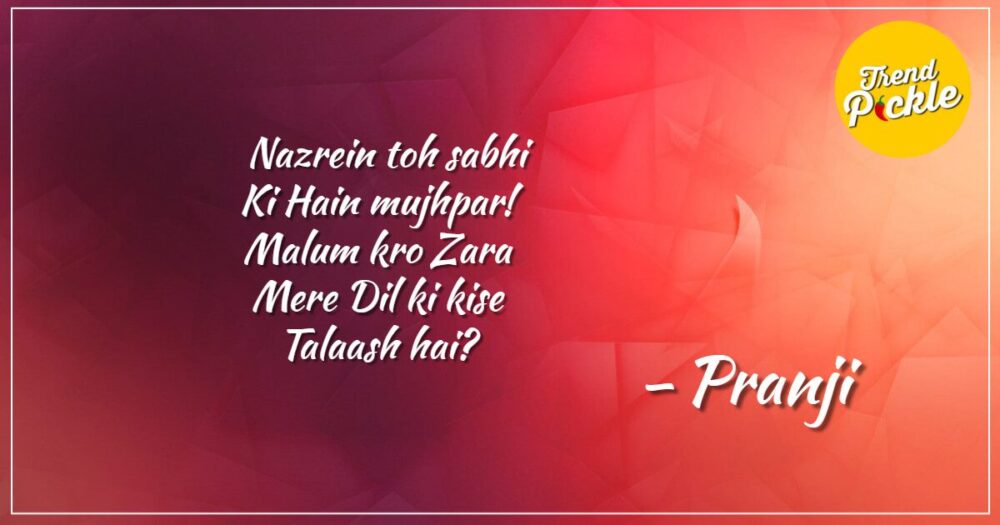 We all want the kind of love that doesn't require words to be said or things to be done endlessly to keep it alive. We all are somewhere longing for the bliss of someone's presence to make all the difference in the world.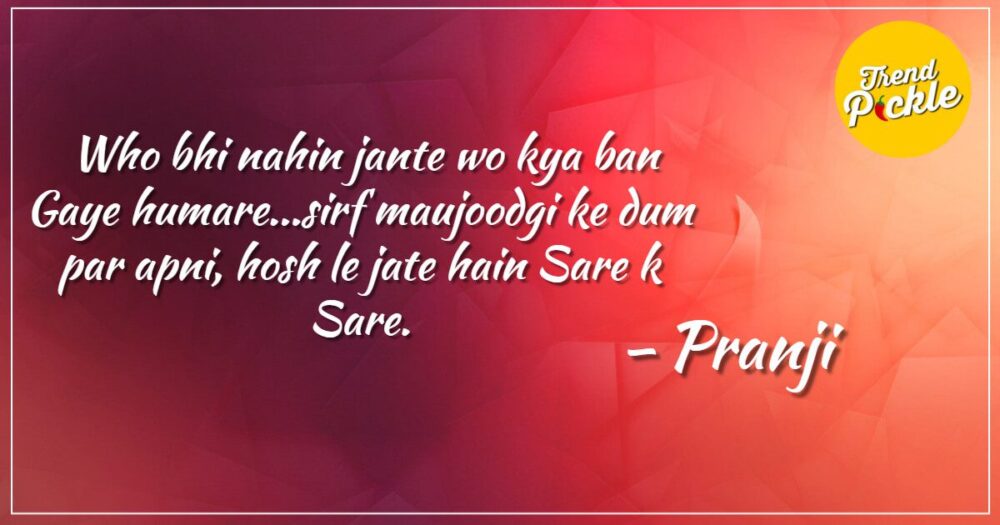 Has it not happened to just all of us? When we fall for someone, the first thing we try to notice is the difference in behavior. We want that special someone to be the happiest around us. And when we fail, we tirelessly compare our situation to those who make him or her happy. The heart refuses to accept that their peace is not with us.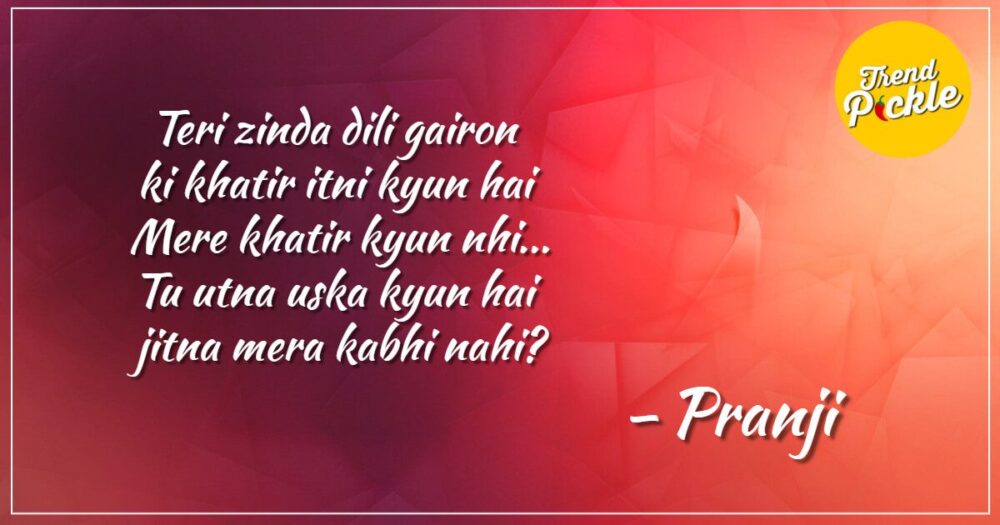 We tend to handle all the tantrums and deal with every unfair treatment of the person we fall for. Saying that it hasn't happened to the ones truly in love would be a lie. All our pride, self, respect and ego takes a back seat when it comes to love.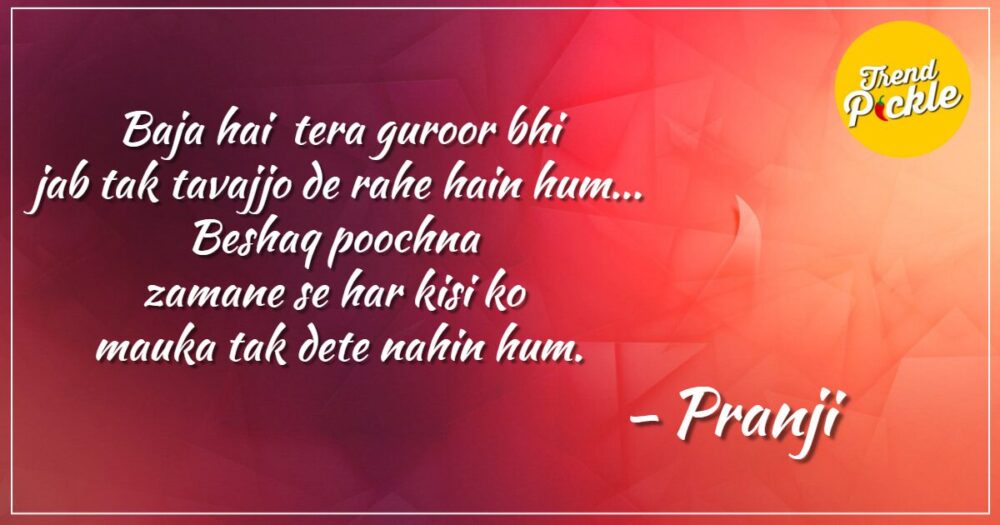 Separation, break-ups, the distance created between two people who have become habitual of each other, with all the possible weaknesses, doesn't last so long, does it? We want to fight them to keep us waiting, ignoring us, and even not adoring us enough.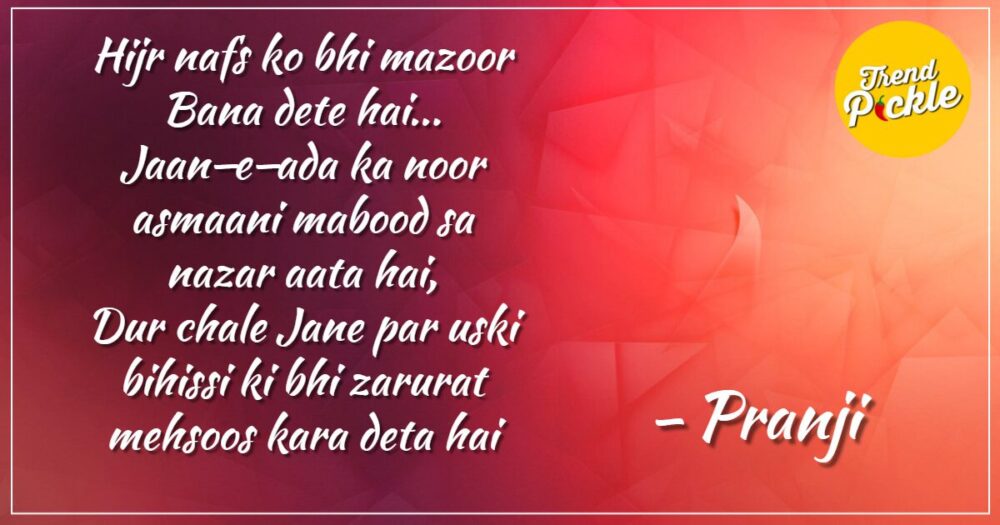 Many times, we are right in our own places. We think differently, we walk opposite paths, but we accept to bow down to our loved one's wishes. Because the smile on that beautiful face is worth more than proving a point. That is the kind of love if shared, keeps the trivia at bay.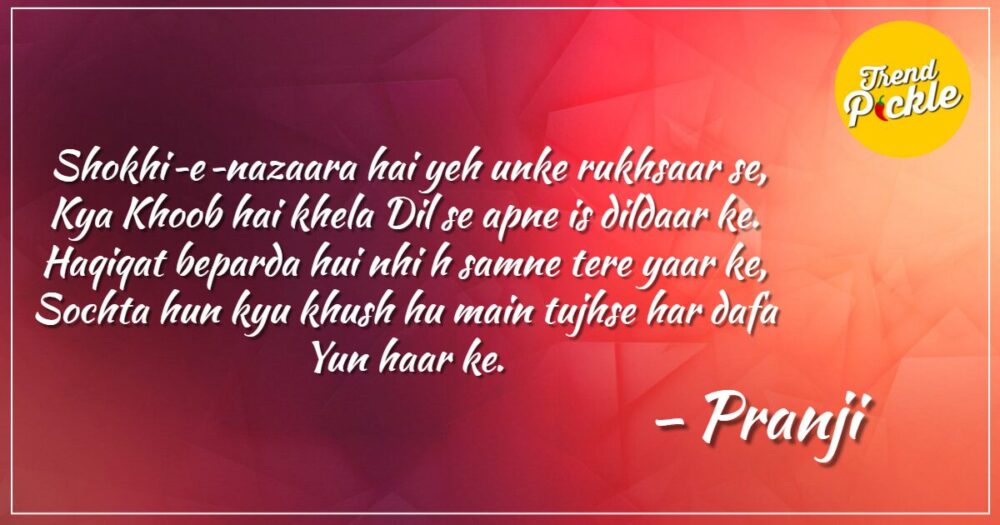 There are so many beautiful people in this amazing world. But we cherish just that one smile, and get lost in those very eyes we have truly fallen for. For the heart madly in love, nothing matches the glow on our sweetheart's face.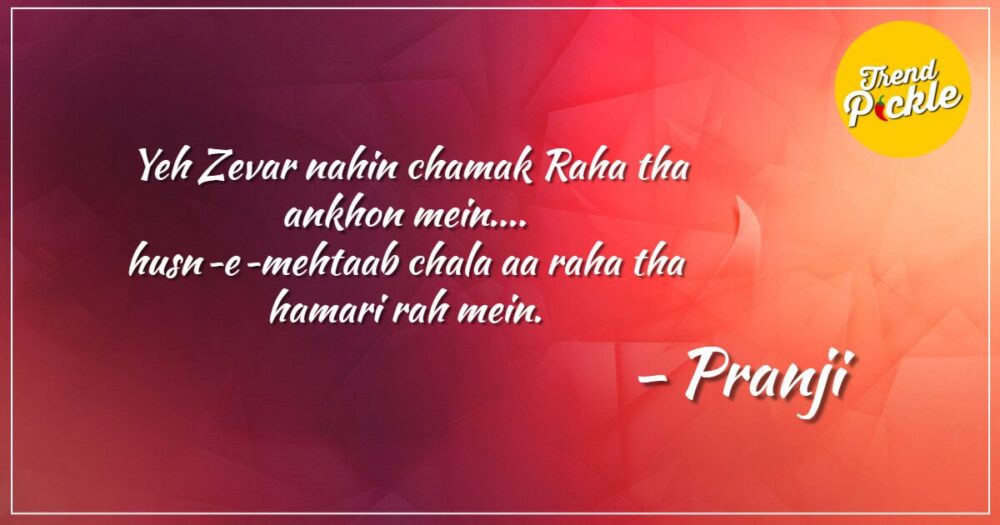 A truly intense, dedicated, and passionate love will see no boundaries and desire nothing but the reason for its devotion: that one person who has pushed our hearts to lose itself and love endlessly.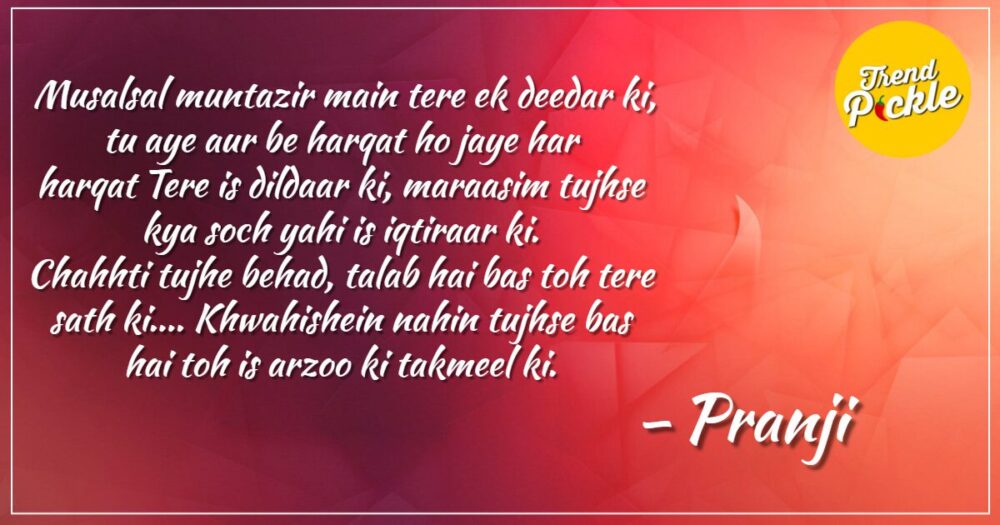 Only if love and joy were on sale, we would never fear to keep our hearts open and vulnerable. We would have bought smiles for everyone to compensate for our failed efforts and damaged relationships.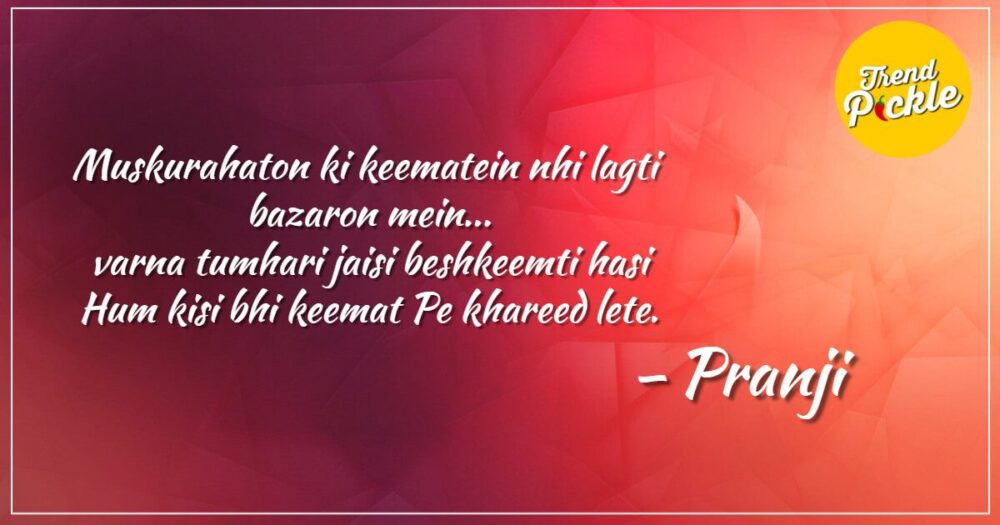 There are some relationships we never find peace in, but they are full of love and loyalty. They are broken into thousands of pieces but each of the pieces speaks volumes of the love shared between the two.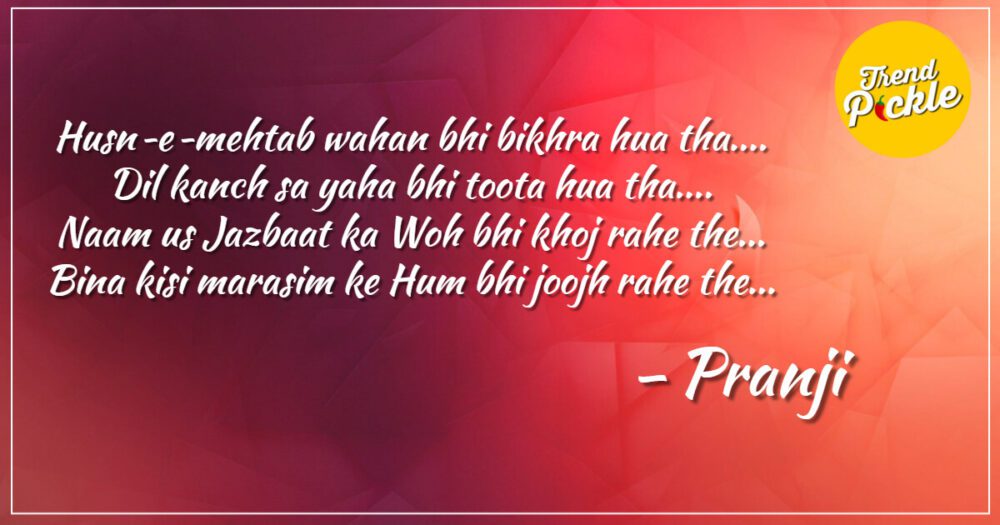 When we do not have the slightest of hope of the person returning, we choose to distract ourselves with new people, new hobbies, new places. But is it so easy to let it go? Especially then when we know that he or she can be happy with anyone but us, does the heart really let go or does it indefinitely waits for him or her to find that same love in us all over again.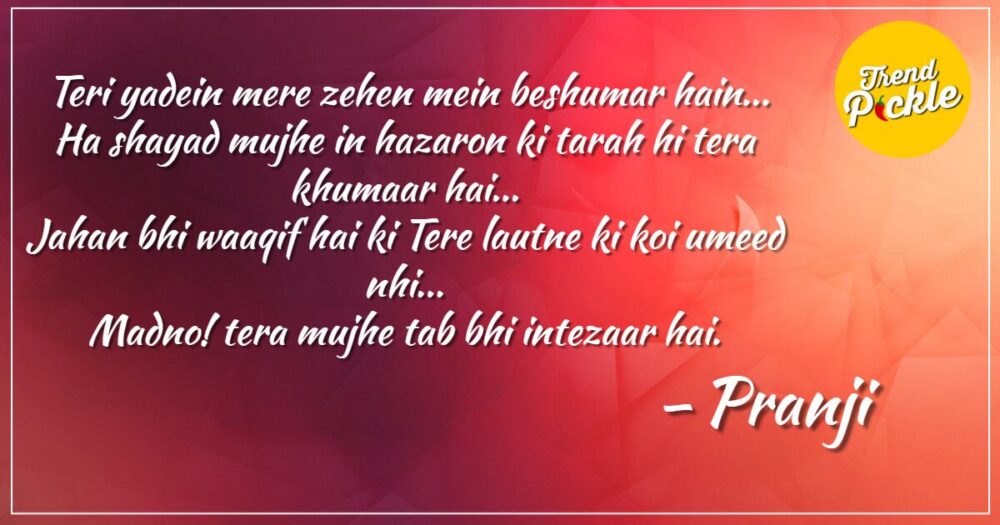 Sometimes we fall in love with those who do not share the same meaning of life, the same purpose of it, or the same ideas about it. Such relationships go through a lot. One keeps finding that one knot that binds the two together in a moment that both cherish equally and no one has to compromise. Lucky are those who have several such knots.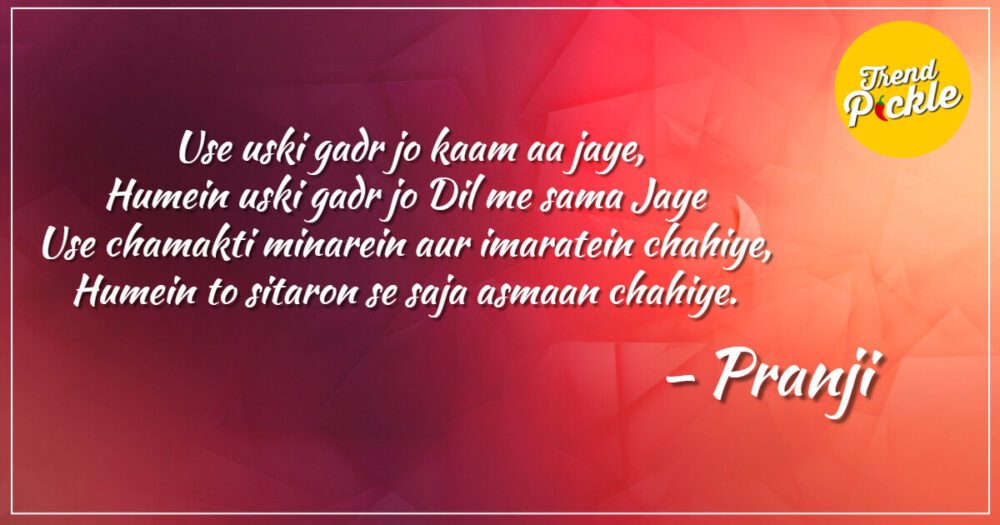 There are so many unforgettable but incomplete love stories that we know about and give an example of. There are uncountable heer-ranjha, laila-majnu, living among us. They lose because the society doesn't approve. They lose because they could not gather the courage to fight for themselves.
Unrequited love changes us from within. Our approach towards love and thoughts about the idea of it, everything changes. We get tired of not receiving the same amount of love and care that we give. Let's accept it, selfless love is not so practical.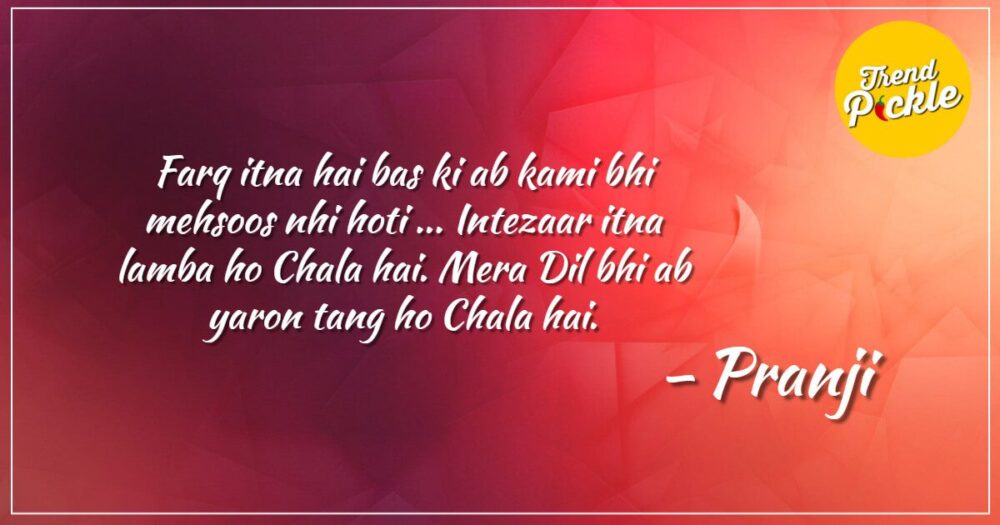 Let's not forget the ones who give love a new chance. They let it pour on paper and reach us and relate to us. They leave the person behind maybe, but they carry the feelings in a safe compartment near their heart.