In 1995 as we heard in the movie Toy Story, "To Infinity…and Beyond" and I think that applies to our fashion trends too. Every year the fashion world has new experimental ideas and styles that level up the fashion game in all spheres of life. Fashion never dies, it just has subtle nuances and tweaks as we progress and have fresh creative inputs along the way.
The 90's fashion period had some really out of the box yet interesting trends that have come back to life. Throwback pictures from the 90's show a lot of resemblance with our style statements today. Whether we were big fans or not, but the 90's fashion has definitely made a comeback. Let's talk about 10 Fashion Trends from the 90's that are in the spotlight today.
1. Bandanas: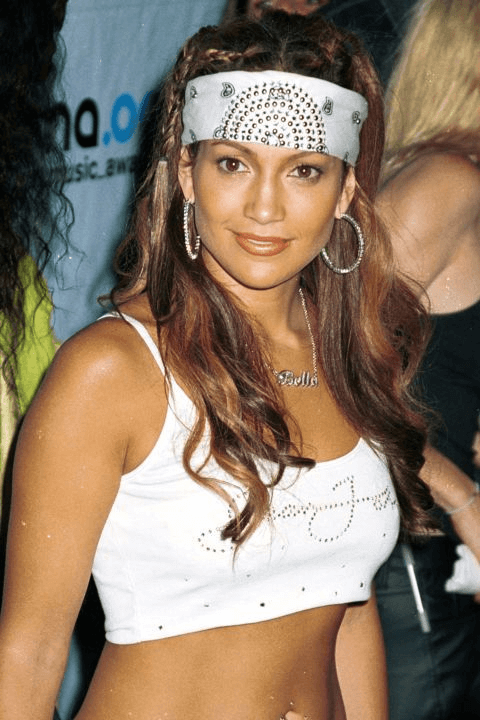 Bad hair day has the same fix even in the 2000's. A funky printed bandana can save us a lot of time to fix our messy hair and also make us look super trendy and stylish. Celebrities right from the Olsen twins, Aaliyah, Sarah Jessica Parker and Justin Timberlake were all a part of the Bandana Squad. Quirky prints and patterns are giving them an oomph factor these days. This is an extremely versatile piece of fashion, it can be worn around your neck, head and even tied around you handbag to give it a pop of color.
2. Crop Tops: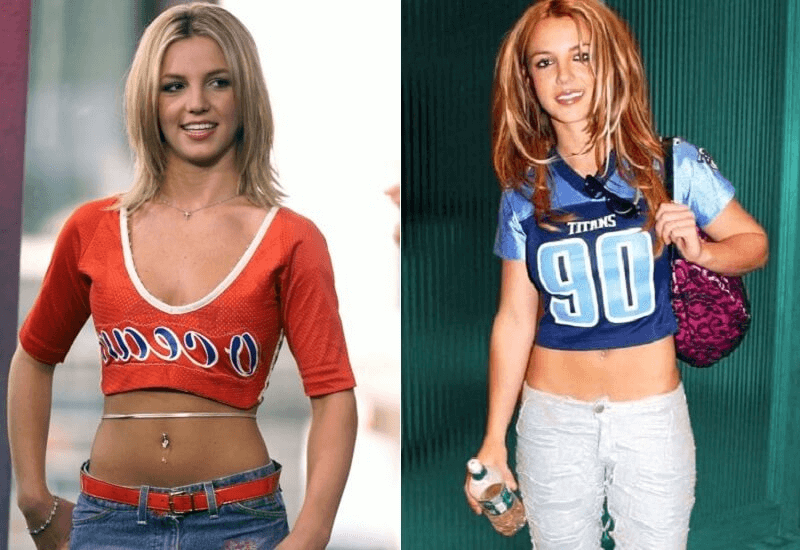 Crops tops are a major part of the 90's nostalgia we are experiencing in the fashion department these days. Every Girl has a cute and modish crop top in her closet and we cannot miss out on this one. Right from Madonna to Jennifer Aniston, and not to forget the icon Britney Spears we have seen them rock the 90's crop top look. The mid riff baring top was and still is an absolutely must have in the closet. From our gym looks to wedding season, crop tops can make or break an outfit.
3. Silk and Satin: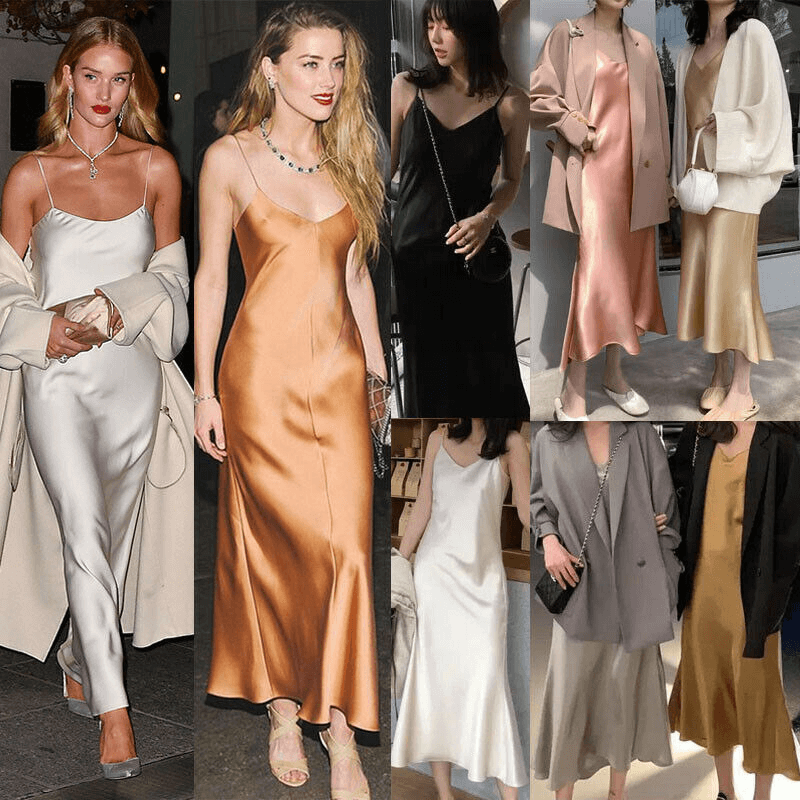 Silk and Satin definitely makes everything look sensual and glamorous. Right from cami dresses, to shirts and even night PJ's, they are most certainly the king of glamorous fabric at this time and we do not regret it at all. Silk and satin slip dresses have been most trending, a perfect night look and at the same time wear a t-shirt under and some sneakers the same slip dress could be your new casual and dapper outfit. The soft and feel good fabric, surely deserves some brownie points.
4. Baggy and Flared Jeans: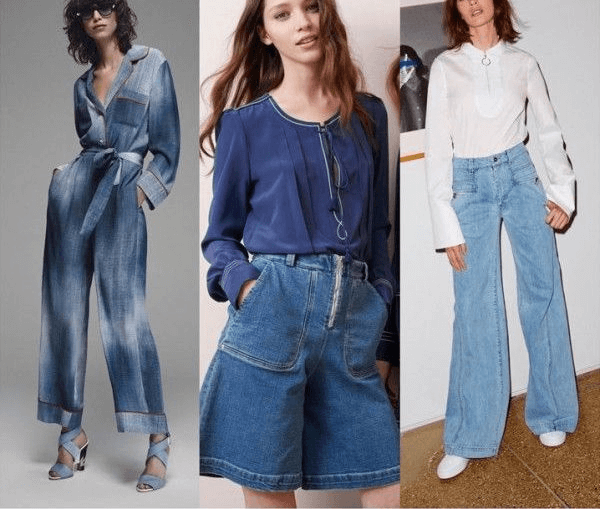 The skinny jeans have taken a back seat and now it's time to get back to the aesthetic and comfortable options. Looser fits are winning the denim game and are surely in style. Say bye to your skin fit and constricted pair of jeans and say hello again to style and comfort. Right from mom fit, bell bottoms and boyfriend jeans, there is such a wide variety of styles in this category. With this comeback, the style is also an updated version with new cuts, prints, designs and washes to satisfy the moderns whims and fancies.
5. Hoop Earrings: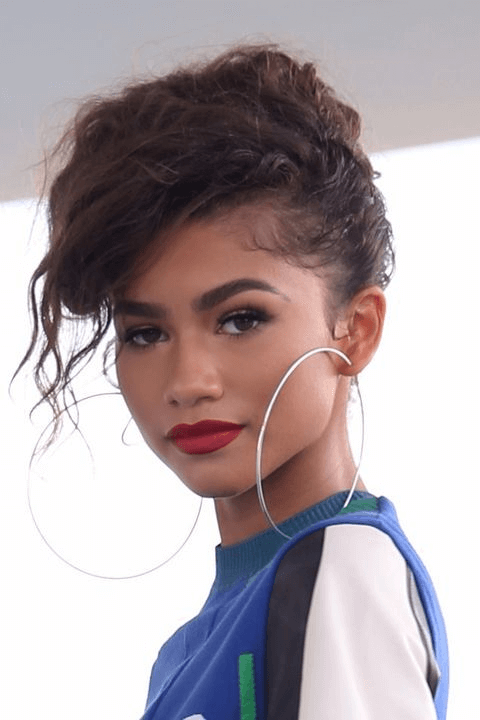 This style and trend reached its highlight in the 90's and made an even bigger statement when bigger in size. Lately hoop earrings can very efficiently bring the style statement a notch higher and can change a boring casual outfit to an incredibly glamorous one. It comes in different shapes, colors and sizes now. Definitely a clear winner as a statement piece in your jewellery collection.
6. Combat Boots: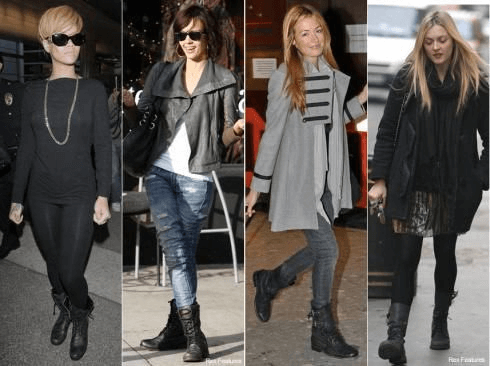 Like clothes, shoes have also made a comeback from the 90's.The Grunge scene of the decade popularised the combat boots, which were a seal the deal look for both men and women in the 90's .Today we have them back, edgy and stylish as ever. The rustic yet chic shoes give your look a sense attitude and personality. You can pair them up with absolutely anything and add some bling to give it an extra style factor.
7. Chokers: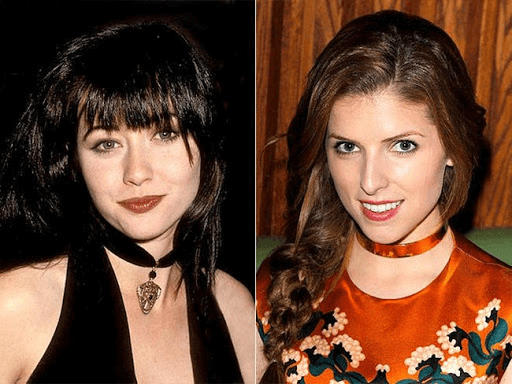 Jewellery has always helped us add a stroke of class. To pour out our inner punk and give your look an edge over the others, this statement piece is a killer option. Models like Kendall, Kylie and Gigi have also made this a statement look extremely fashionable on their social media handles. A variety of this style in velvet, leather, lace etc are definitely an option to explore and get creative with.
8. Track Suits: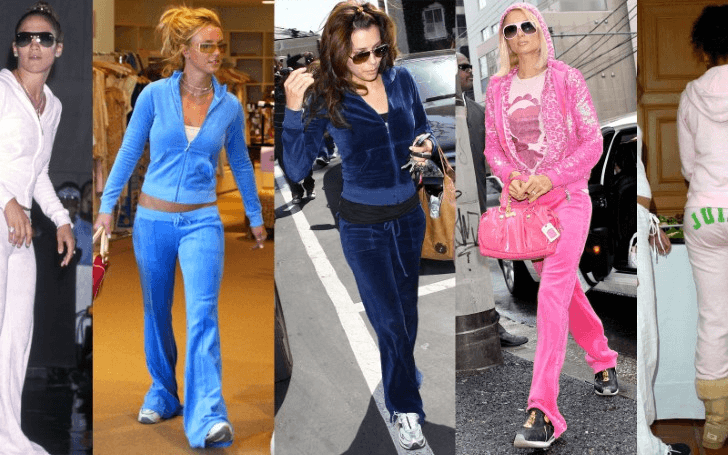 Athleisure has definitely taken a new dimension, from the 90's. It is now a super chic and comfortable trend that infiltrates streetstyle. The oversized vibe is definitely giving it the "swag" factor. Many international sports brand have gotten back to mix the sporty and stylish look to create this old fashion trend with a sparkle of modern carefree and chill vibe. We can now find them in different colors and prints, making fashion easy and relaxed.
9. Bike shorts: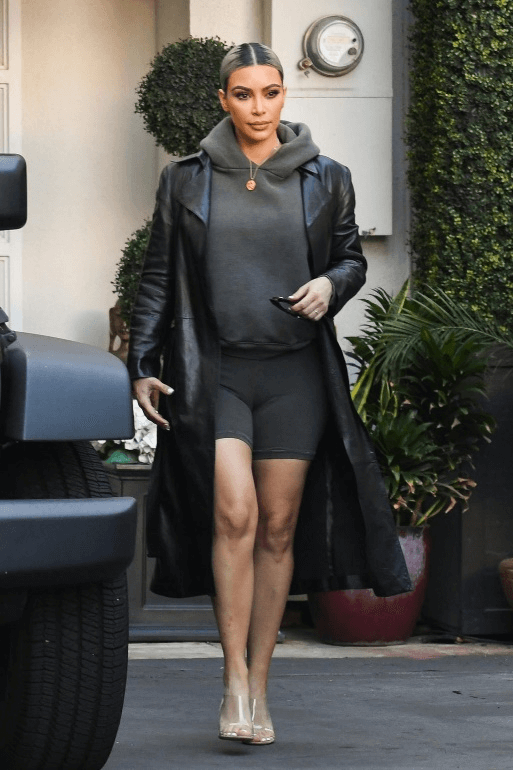 This trend is back and how! Spandex shorts have always been a very sporty look back in the 90's, which Princess Diana made ultra-iconic. Today we have right from Kim Kardashian to every fashion enthusiast sporting this look in an extremely glamorous way. There has been a lot of negative and positive reactions to this comeback, but these shorts are slaying it right from out of the gym to elegant red-carpet events.
10. Fanny packs and Mini Backpacks: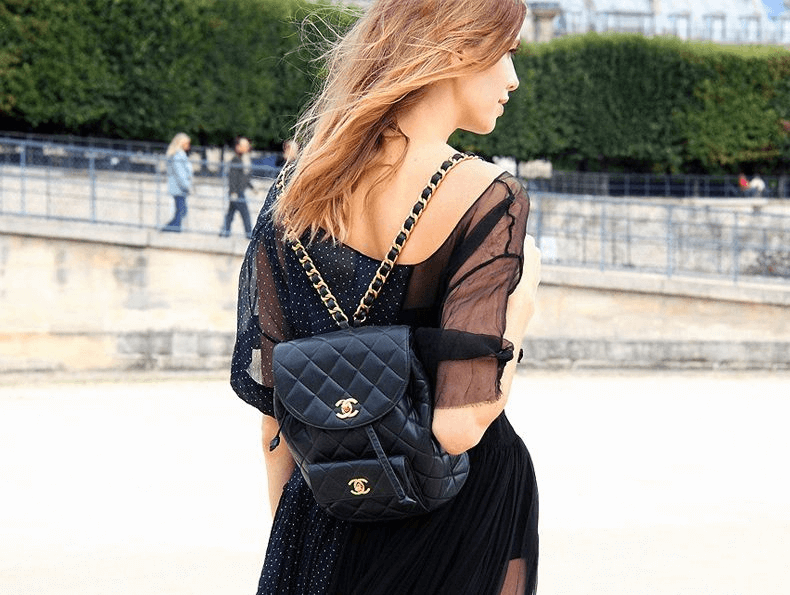 A bag or an accessory we will never know, but they surely do know that it does seal the fashion deal. We wonder why this handy accessory ever went out of fashion. Men and women are coming with creative ways to wear a fanny pack, sometimes around the shoulder and sometimes the waist. Mini backpacks have also made a comeback, with new designs which makes our lives so convenient yet so stylish. Just pop in our essentials into our bag and we are ready to run the world!
The fashion industry has evolved in so many ways, we come up with the new interesting and out of the box fashion trends every year. Fashion is timeless and always finds its way back into our wardrobes, there are so many more fashion trends from the previous decades that can rock it out there even today. Let us draw some inspiration from our trends back then, and make fashion fun and experimental. Do let us know about the fashion trends that you are inspired by from the 90's.