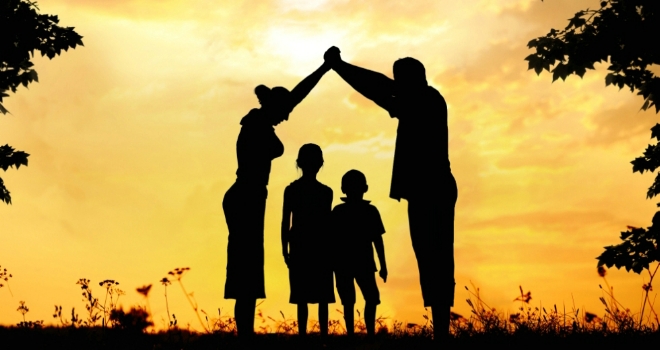 The Bank of Gran and Grandad has gifted nearly £1 million a day during the Stamp Duty holiday, research from equity release adviser, Key, reveals. Stamp duty is a tax paid on property purchases over a certain price. The threshold is usually £250,000. However, during the pandemic, the government announced a temporary cut to the tax in July 2020 to help those who wanted to buy a house, but whose finances were affected by COVID. This cut ends on 30 September 2021, but not before British Grandparents helped out their families.
What did they do?
Older homeowners have supported their younger family members purchase their first property during this period. By releasing their own housing equity they've been able to raise – and pass on – funds to enable their families to capitalise on the Stamp Duty Holiday. Overall, Grandparents have gifted over £300m in total during this period. Key's figures highlight that the average amount gifted per borrower during the Stamp Duty Holiday has been just over £50,000.
Why did they do this?
Part of the motivation for this stems from how difficult it is to become a homeowner in the UK now. This is large because house prices have risen dramatically faster than wages since more affordable times in the 80s. Naturally then, with the Stamp Duty Holiday, Grandparents have sensed an opportunity to support their families at a moment where houses have finally become a little more affordable.
What do the Experts say about it?
Will Hale, CEO atKey, said: "With the Stamp Duty Holiday giving people an unprecedented opportunity to climb onto the property ladder, the Bank of Gran and Grandad has stepped up to help finance it. This type of inter-generational generosity is more common than you think and even before this change, one in five equity release customers were using their housing equity to support younger family members.
"While the stamp duty holiday has undoubtedly stimulated some additional demand, we anticipate that older people will continue to want to provide this type of 'living inheritance' for years to come."
What other help is Available for Young People?
For those without the benefit of financial support from Grandparents, there are other schemes. One government scheme, launched in April, could see mortgages become available with a deposit of just 5 per cent. Nevertheless, getting on the housing ladder remains incredibly difficult for young people.
British Grandparents have helped out their younger family members hugely during the pandemic. By securing equity releases, they've ensured that future generations have been helped onto the housing market, during a time of immense uncertainty and worry.