Delhi people and all fun and exciting, they love doing various activities and nothing can stop them, but when we say nothing, we skip on one thing, that is, the summer season. Summer season is the only thing that makes it rough for all the Delhites to step out of the house. The sweating, greasiness, dehydration is what makes this season irresistible. And Delhi is a place where every season gets on the peak, and so does the summer season.
Summer Weekend Ideas For Delhiites
If you are a Delhiite and it is being difficult for you to step out in this hot weather, then worry not! As we have got something for you. In this article, we will be telling you 5 fun ideas to spend a great weekend by beating the heat. Here have a look at the article to know the details!
Go To This Interesting Place- Snow World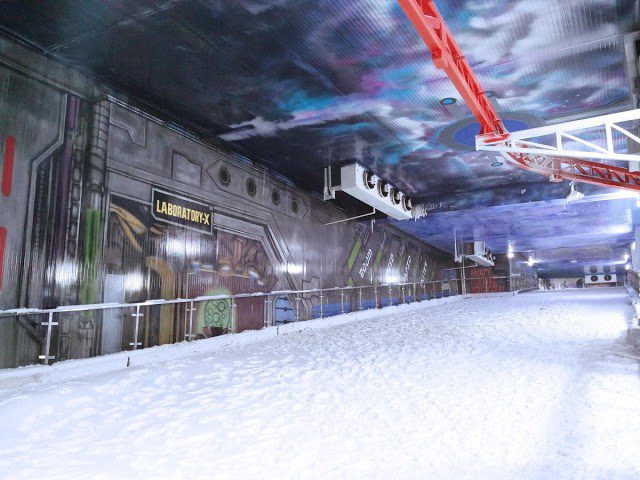 Snow world is a themed snow park where you can have all the fun of chilly winters even when the weather outside is hitting 50° C. It is an amazing place for Delhi peeps on the weekends as it is in Noida and it would hardly take 1 or 2 hours to visit the place.
Here you will experience the amazing magic of being in the snowfall and other snowy adventures like Snow Play, Ice Skating, Snow Boarding, Sledging. You will be given Snow Jackets, Shoes and Gloves to protect you from the chilly atmosphere of -10° C, also wearing socks if important, whether you need to buy a pair from the place itself or get it from home. It is the first indoor snow park in Delhi that you can surely visit in the summer season.
The total duration of this fun session is one hour for which you will be charged ₹799. The address is, L05, L06, DLF Mall of India, Sector 18, Delhi, NCR 201301, India. So, go and try the place this weekend.
Visit Water Parks
What's better than being the water animal, sitting in the lazy river and beating the heat by soaked in the water. The summer season calls for some serious attention to go to water parks and as there are so many amazing parks in Delhi, so there's no chance that you would miss out on this one. Given below are some of the best water parks in Delhi that you can visit
Adventure Island
Adventure Island
The summer season is here and so is the time to go to adventure island. It is one of the best water parks in Delhi that you can visit as it is situated near the mall, which is why the atmosphere and places to eat are too amazing. Here the ticket price for children is Rs 550, Rs 650 for adults and Rs 350 for senior citizens. The proper address for the water park is 'Opposite Rithala Metro Station, Sector 10, Rohini, New Delhi, Delhi 110085', you can visit there any day between 11 am to 7 pm.
Worlds Of Wonder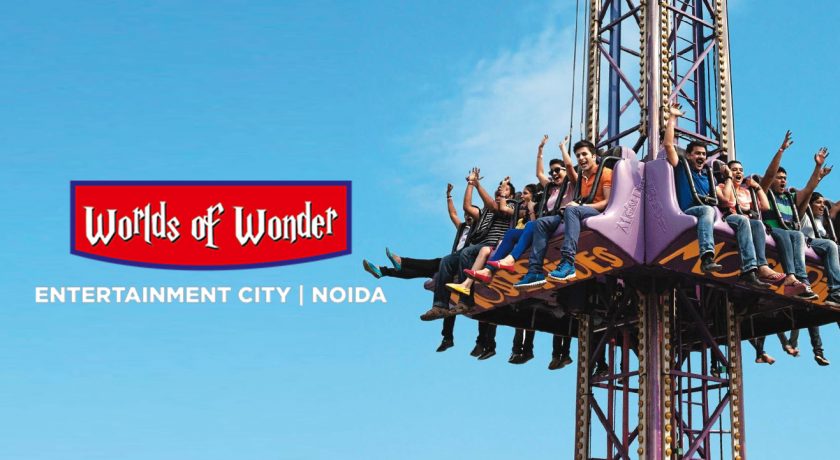 World's of wonder, an amazing water park situated in Noida is currently everyone's favourite. FIlled with amazing rides and fun activities like rain dancing, free-fall, lazy river, Raft Ride Little Splash and much more it has become our favourite pick for the weekends. Here the ticket price for children is Rs 450, Rs 690 for adults and Rs 200 for senior citizens. The proper address for the water park is 'The Great India Place Mall, Sector-38 A, Entry from Gate No. 11 Adjacent, Noida, 201301', you can visit there any day between 10:30 am to 7 pm.
ISkate Is Here To Rescue

ISkate is one amazing leisure place for weekend getaways in the summer season. It is situated in Gurgaon, where you can do ice skating and beat the heat with such low temperature. You may fall and get up and fall again, but trust us! Falling, getting up and enjoy each minute to the fullest will be worth it. Go with a bunch of your friends and make the most of your time.  
If you know roller skating, then it will be very easy for you to learn ice skating. In one session, a total of 200 people can be in the rink and more than 200 people can stay in the spectating area. The total duration of this session is one hour and fifteen minutes for which you will be charged ₹499, but if you only want to spectate then the charges will be ₹300. The address is Ambience Island, National Highway 8, Gurgaon, NCR 122002, India. We are sure you will love this place.
We understand surviving the summer season is a big struggle for every Delhiites, but these fun ideas will surely let you spend your weekend properly without any problem. Hope you liked this article and found it helpful.