Businesses transform our lives today and a lot of money is involved in the process. A bad money-management can lead to failure of the business, whereas managing money wisely can shift the business levels to great heights. As the key point in business is financing it is necessary to hire intelligent, responsible and trustworthy people for the financial analyst roles. The previous years have shown a variation in the acceptance rate of finance graduates.
Core courses under Finance
Accounting, Macroeconomics, Microeconomics, Business Law, Marketing, Finance Management, Managerial Accounting, E-business, Ethics, and many more subjects come under the core course in finance. An interest in mathematics is one pre-requisite for opting for the finance career as it deals with numbers.
Most universities provide entry through competitive exams and hence the ability to be on top is what is looked for in the students. Perseverance and patience are essential skills when it comes to financing. Be it viewing the share markets or maintaining the accounts, a keen and vigilant mind will get you more payment.
Becoming a millionaire from a finance career, a myth or a reality?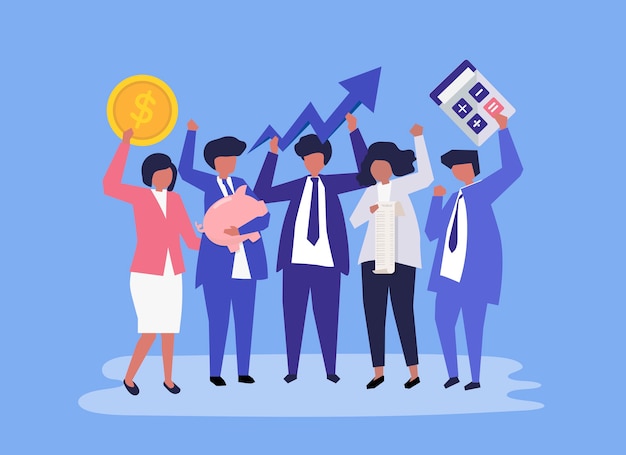 The payment that most finance graduates receive is subject to their place of residence, designation, school of education and more. An Ivy education is a cherry on the cake. But more than the school from which you've earned your degree, your ability to connect to real-world problems, quick problem solving and analytical skills can make you an influencer in the company, thereby bringing you more dollars.
Job Roles in the Finance Arena
Corporate Finance, Commercial Banking, Investment Banking, Hedge Funds, Private Equity, Venture Capital, Financial Planning, Insurance, Public Accounting and more can become job-arenas under the finance sector.
Corporate finance deals with financial investment decisions. It also consists of funding options, corporate capital structure, shareholder values, analysis of financial resources and more.
Commercial banking sector deals with issues of loans, acceptance of deposits, savings accounts, certificate deposits, and other financial functionalities. Investment banking involves mergers and acquisitions, capital raising, dealing with investors and corporations. Pooling of capital and its allocation to a variety of processes is done under Hedge Funds. Private Equity involves investing in private funds and hence the public equity gets delisted.
Choosing the right job can help you to continue at your job for more years.
Future of the Finance Arena
With businesses booming each day, finance is one of the best career options. This field of study is never going to lose its shine. Challenges would keep on coming and it would be necessary to upgrade yourself.
People who already have jobs might not always find an adequate gap to continue their education and moreover, no one would ever want to quit a high-paying job and return to college for re-skilling. This is where online degrees play their roles.
For example, if you want to study Psychology, you can try for admissions in the Chicago School of Professional Psychology. Chicago School of Professional Psychology tuition varies each year and the updated tuition can be referred from the college's official website.
Where to find the Best Finance Course?
The world's best Finance program is offered in Harvard University, Massachusetts Institute of Technology, Stanford University, University of Oxford, London School of Economic and Political Science, University of Pennsylvania, University of Chicago and many more.
If you don't have time to attend university but you still want to pursue an education, you can enroll in an online program. You can find Online Finance Colleges to help you overcome the problem of re-skilling in a busy schedule.
What else than money is associated with a career in finance?
The more payment you receive, the more complex would be your job roles. Difficult decision making and extensive discussions become a part of your life. Stress is one by-product of this trending career.
Strict deadlines and long working hours might make you hate work. Analysts and Consultants receive the highest remuneration in this field. If you are ready for a challenging career with a lot of pay and less time, this is the correct option for you.