The world is a rat race now and in this race, we all tend to go through different kinds of pressure and stress. Nowadays most of the people face mental health issues at some of the other points in their life. Seeing a psychiatrist consultation online was very uncommon earlier as people used to hide their issues because of societal pressure but now people are breaking the myth and have started to focus on their mental health and consult psychiatrists. While physically visiting the psychiatrist might be hectic for many people online psychiatry consultation can be very affordable, quick, and convenient. Before moving to online psychiatry, let's first understand who is a psychiatrist, and what is his role in balancing your mental health?
Who is a psychiatrist and what is his role in balancing your mental health?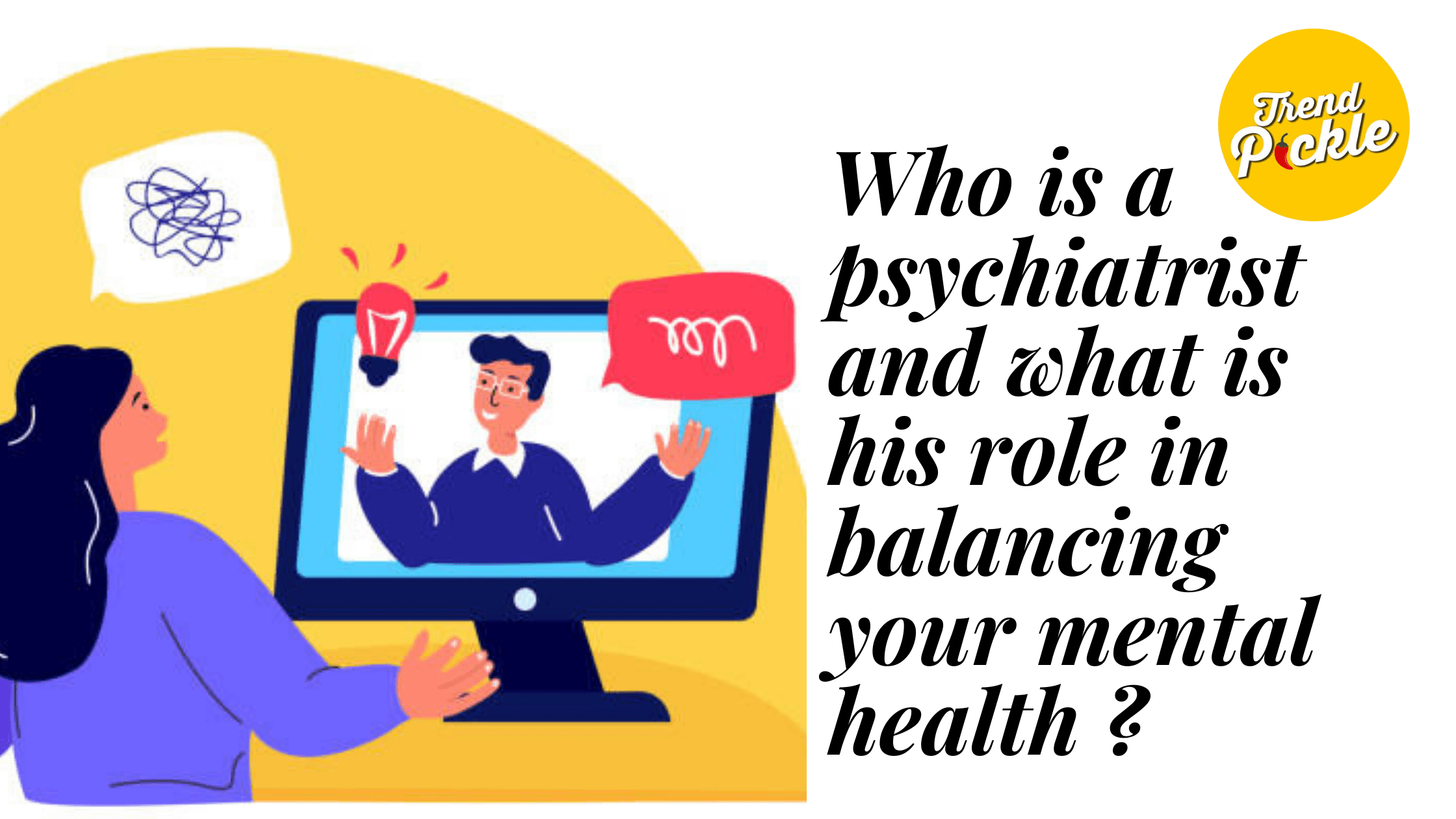 A psychiatrist is a medical doctor who is specialized in mental health, including substance use disorders. They help people by solving their mental health issues such as schizophrenia, depression, bipolar disorders, anxiety issues, addiction, sleeping disorders, etc.
All About Psychiatrist Consultation Online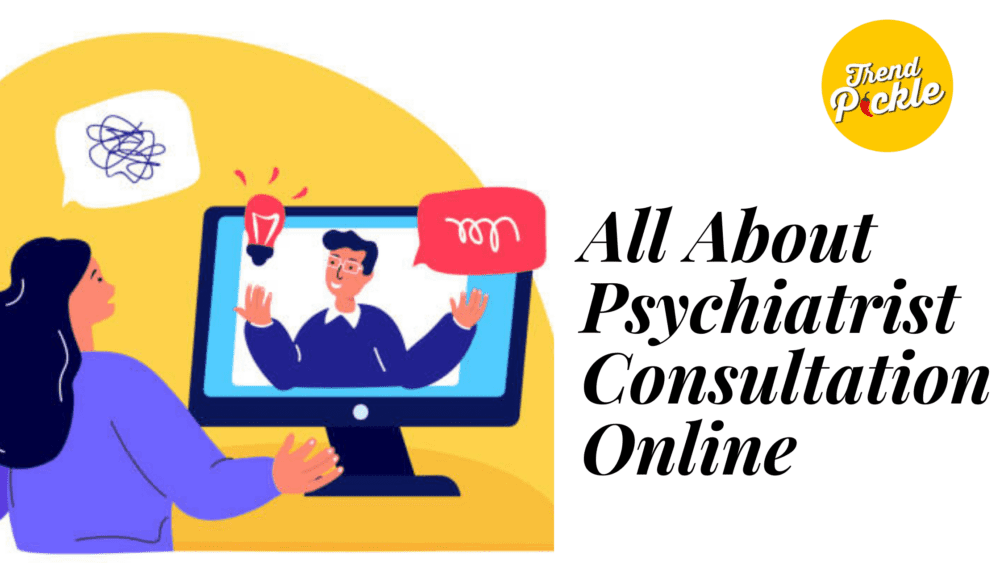 People use the internet for a lot of professional and personal things. Just like Online shopping brings your desired product to your doorstep similarly psychiatrist consultation online brings aid for your mental health at your convenience.
Instead of meeting in person, you and the psychiatrist can talk to each other using a desktop, tablet or smartphone. You and the psychiatrist will be able to see each other on the screen and hear each other talking in real time. This is also known as 'telehealth' or 'telepsychiatry'. Studies have found that psychiatrist online consultations can work just as well as face-to face consultations. Online consultations are very convenient, because they cut down your travel time. They are particularly useful if you live in a rural or remote area, or find it difficult to travel, or find it difficult to have a face to face conversation.
Online Psychiatrists provide a wide range of services, from video chat telepsychiatry services to controlled medication management prescribed by them and other medical doctors like your primary care physician.
How to Start With Online Psychiatry Consultation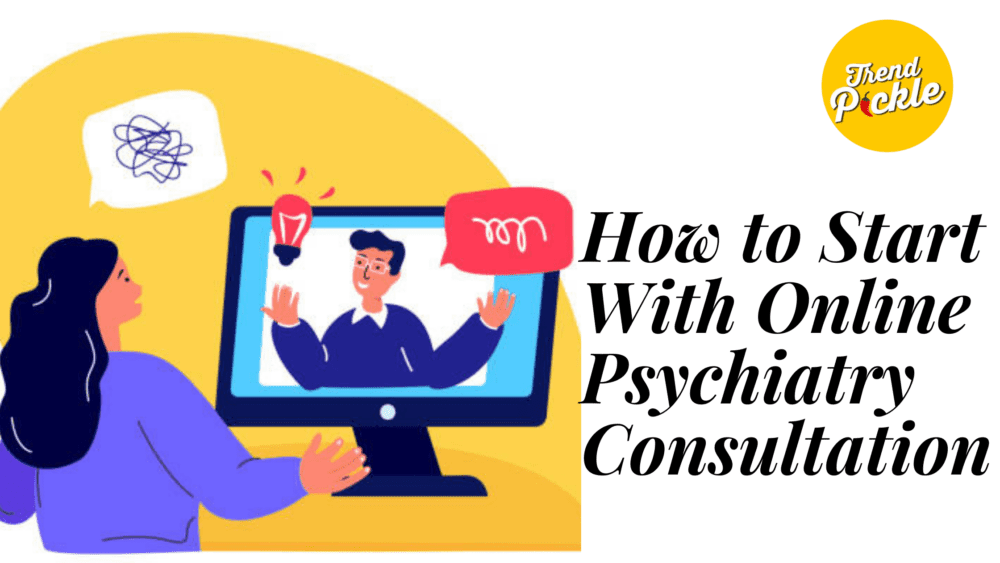 To start with online consultation the first thing you need to do is to find the best online therapy for you according to your needs, affordability, and convenience.
Once you find your perfect fit you must start to attend online sessions including live chat, phone, video, and consultations over the internet.
You will be taking part in online therapy sessions in a private room at home or work according to your preference, and get real time responses with live sessions, text, video, or phone calls.
Things To Consider While Finding The Right Online Psychiatrist
1. Communication Method
Online psychiatry offers various methods for communication with the psychiatrist. All the platforms offer video calls as standard for an online consultation. Choosing the method that suits you would lead to faster progress.
2. License and Certificate
The psychiatrist needs to have a license and required certifications for conducting online therapy sessions. Board certification is one of the important factors to consider when you are choosing a psychiatrist. It depicts that the doctor has the necessary training, skills and experience to provide healthcare in psychiatry.
3. Experience of the Psychiatrist
Experience matters a lot when it comes to choosing a psychiatrist. Check the experience of the psychiatrist that you wish to consult. A psychiatrist with good experience in handling cases like yours will help you get better results.
4. Read Reviews
Reading what other people have to say about the psychiatrist can provide insight about how the doctor practices medicine, as well as how his or her medical practice is operated.
5. Insurance
Many online psychiatrists accept insurance and health plans to cover or contribute towards the costs of their services. If you have insurance, it's a good idea to check if your particular program is listed with each platform so you know what is covered before you sign up.
Do's and Don'ts While Online Psychiatry Consultation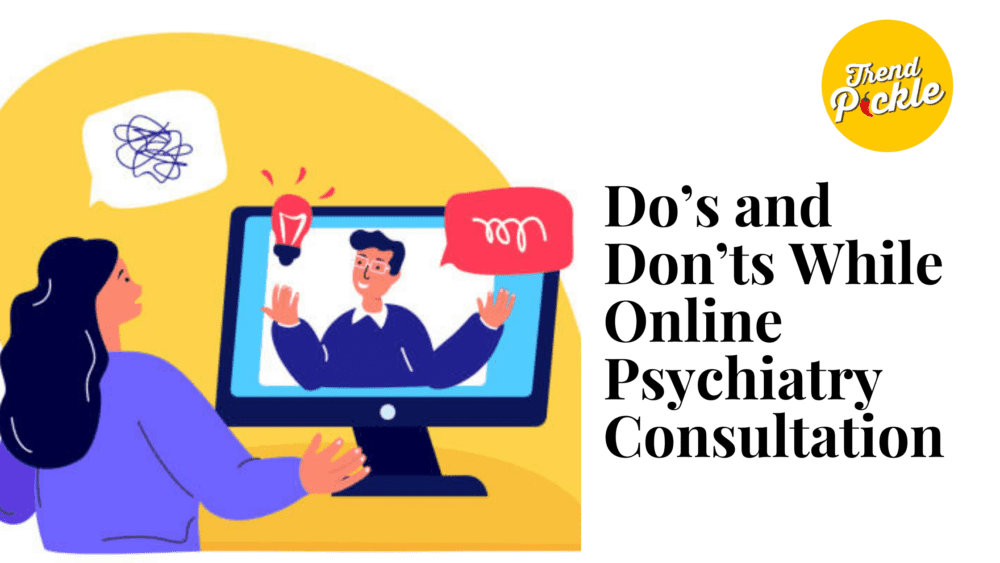 Do's
Read the instructions properly provided by your psychiatrist.
Choose a quiet room for your session. Make sure there are no external noises.
If you have young kids, then make the arrangements accordingly so you don't get interrupted in between your sessions.
If you are using a desktop or laptop for your session, then switch off your mobile phone or turn it to silent mode for no interruption.
Make sure you have a good internet connection so you can have hassle free conversation and can download the files that your doctor might provide you.
Make sure your face is clear in the video call.
Don'ts
Avoid sitting in the directions where the light can blur your face.
While the sessions will be online make sure you speak after the other person finishes or it can cause hassle in between your communication.
Don't have your appointment in such a place that makes you feel more anxious.
So this was all about psychiatrist consultation online. So, if you are someone who needs to consult a psychiatrist or your dear one needs them then you can follow the mentioned tips and tricks and consult the best psychiatrist as soon as possible.