Itchy skin after shaving and waxing? This is the most irritating problem faced by each one of us. It leads to redness or burning up of a part that has been waxed or shaved. The process can be gruelling when done on sensitive areas. However, Hair Inhibitors have made our task easier. It helps to remove unwanted body hair permanently. It can be used by both men and women. It is a much better way as it reduces the growth of hair after a few uses. It is easily available on Amazon and Flipkart.
Price – INR 276
Buy Now!
List of Ingredients –
NEUD Hair Inhibitor is a combination/formula made of Lavender oil, Jojoba oil, Sunflower oil, Clove oil, Aloe vera, Papaya, Vitamin E and Glycerin. It has no chemicals involved and it sets you free from pain. These ingredients are essential for our skin and they make it clearer and smoother.
Structure and Fragrance –
Neud Lotion has a very mild and pleasant fragrance. It is of pale yellow colour and it's like a moose in texture.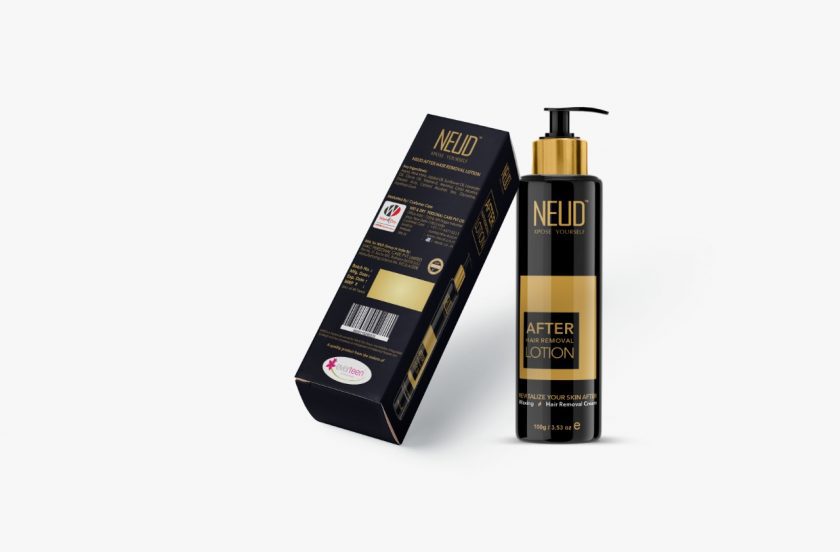 Directions to Use-
It is an easy and painless method. NEUD Inhibitor is used after the hair is wiped out by other methods like waxing. This is to be done do that the skin pores are opened and the Inhibitor works more efficiently. It preys on the roots of the hair and deactivates the hair bulb. It reduces the growth of the hair permanently in just 10-12 weeks of using the product. It weakens the hair follicles. After cleaning your hair with waxing, gently apply this lotion on that part. You will be relieved from the troubles caused by waxing, shaving and periodic hair removals.
Pros-
Easy to apply
Instant relief from the harsh effect of hair removal
Can be used by both men and women
Remove unwanted body hair
Extremely convenient, Just apply, wait and wipe
Can be used on any part of the body i.e. face, chin or armpit
Says no to irritation, itching and redness
Painless method
100% natural and safe
Gives smoother and hair-free skin for a longer period
Minimizes the growth of hair
Cons-
Our experience –
I bought it a month ago and yes, it did work really well. The hair has become soft comparatively. When I ordered it, I didn't expect such good results from it. But here I am now praising it. It gradually slowed down the hair growth and made my skin smoother. Finally, I got rid of the painful ways of hair removing. I had a doubt because of my sensitive skin but being it a natural product, it is safe for all skin types. It is perfect to use as it reduces unwanted body hair. One must definitely give it a try without any doubt.
It is one of the best hair removal lotion we have come across. We highly recommend it to all. It is a 5-star product from reviewed by Trendpickle.