The first thing your customer or client will notice upon arrival to your place of business is the parking lot. Parking lot maintenance serves as a reflection of how good your business management is and will significantly affect your customers' satisfaction.
Parking lot maintenance involves sweeping, cleaning, sealing, crack filling, asphalt overlay, repaving, and parking lot striping. One of the essential tasks for parking lot maintenance in the parking lot striping.
Parking lot striping is the process of providing clear marks to organize traffic flow for vehicles coming in and out of the place of your business.
Why is Parking Lot Striping Important?
Parking lot striping, if done correctly, improve driver and pedestrian safety.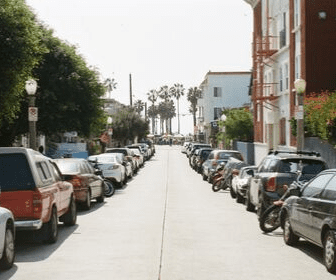 We can secure more pedestrians with clearly-striped crosswalks to walk along in parking spaces. For drivers, markings such as entrance and exit arrows, directional flow, and parking spaces guide them from entering parking lots until the time they leave the area.
Safer parking does not only pertain to accidents or injuries. The word "safe" also applies to your business, and customers being free from regulation issues. It includes towed vehicles, fire department issues, sidewalk access, and other possible liabilities.
Parking lot striping is an act of compliance with the law
The American with Disabilities Act (ADA) is an act of prohibiting discrimination against people with disabilities in several areas. It covers guidelines that ensure the building, facilities, and transit vehicles are accessible to people with disabilities.
Parking lot striping will identify parking spaces that aim to designate convenience to our disabled visitors through handicap stall markings.
Things to Consider Before Parking Lot Striping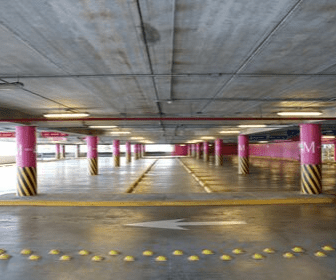 When planning to start parking lot striping, it is best to consider the right parking lot striping paint to use. Different types of traffic paint are available. It includes water-based acrylic, chlorinated rubber, reflective paint, and thermoplastic paint.
Line stripers commonly use water-based acrylic paint because it is easy to use clean. Other clients also prefer reflective paint as it provides the best visibility or parking lines even during nighttime.
The size of the available parking space is another vital aspect to consider for parking lot stripings. Parking lot striping will include markings for stalls, arrows for entrance and exit, indicators for directional flow, handicap parking space, and fire lane area.
Parking space size must correspond with the number of accessible parking spaces based on its capacity, location of available space, driveway, turning radius, specifications, loading area, and sidewalk access.
Effectivity of Parking Lot Striping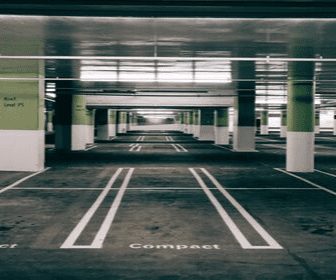 Through these, the effectivity of parking lot striping will increase in terms of growing the capacity of your parking lot. Your professional stripers will carefully plan the layout of markings to maximize every square foot of your space.
Getting the work done with professional parking lot spaces will maximize the effectivity of it and will positively impact your business. It will result in the efficiency of your lot. Parking lot striping will improve the cost-effectiveness and will attract more customers to your area.
Some different professional stripers and names are well known when it comes to parking lot maintenance. Always go for the one who is trusted and well-trained to do these jobs.