Girls with frizzy and unruly hair understand the pain of attaining straight and sleek hair. The first thing that comes in mind is using hair straightener but it leaves the hair damage.
Smoothening creams can help tame frizz, smoothen dry hair and repair damaged cuticles. They just make the hair look shiny and glossy.
Here's the list of 15 best smoothening creams to solve your hair problems.
1. Marc Anthony Argan Oil 3 day smoothing cream
Marc Anthony True Professional's Nourishing Argan Oil of Morocco 3 Day Smooth perfect blow-dry smoothing cream remove frizz and make the hair look smooth and shiny and holds the hair straight for a long time. It protects from heat styling and is very lightweight. It makes the hair look smooth and keep them hydrated for 3 days. Also suitable for color-treated hair. Free from Sulfates, SLS, Parabens, Phthalates.
Buy Now!
2. Kiehl's Heat-Protective Silk Straightening cream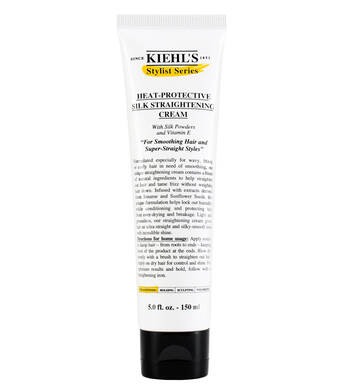 Tame frizz helps in straightening the curls and makes hair smooth without weighing it down with Kiehl's unique straightening hair cream. It is very lightweight and protects hair from heat and humidity while straightening and conditioning. It helps lock out humidity and protect hair from dryness and breakage. Formulated with Silk powders, Vitamin E, Sesame seed Extract and Sunflower Seed Extract. Suitable for all hair types.L'Oreal Professionnel Hair Spa Smoothing Cream Bat
Buy Now!
3. L'Oreal Professionnel Hair Spa Smoothing Cream Bath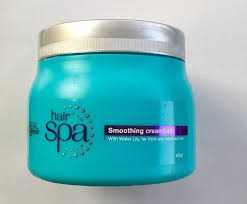 Enriched with water lily, purified water, and cationic smoothing agents. It helps to control volume while moisturizing rebellious hair.
Hair feels really soft and manageable without frizz
Adds volume
Nourishes each strand
Adds intense shine
Hydrates your hair and scalp
Use this for alternate weeks and it will work great for your hair
Price is also affordable
Quantity is good and lasts a long time
Buy Now!
4. L'Oreal Paris Professional Techni Art Liss Control Smooth Gel Cream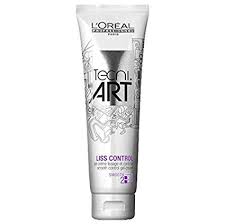 L'Oreal Professionnel Smooth Liss Control manages the look of unruly, frizzy or rebellious hair. With curly hair you can use the product and let your hair dry naturally, this will help define your curls, smoothing out the look.
Makes hair beautiful and manageable
Hair looks naturally defined
Suitable for curly hair
Buy Now!
5. TRESemme Anti-Frizz Secret Smoothing Cream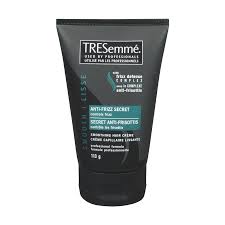 To lock in smoothness, even in high humidity, use the Tresemme smoothing cream to soften your look without weighing your hair down. The Tresemme cream contains the Frizz Defense complex to keep your hair sleek and smooth for days, helping you eliminate the need to blow dry day-to-day and easing your straightening routine.
When used with Smooth & Silky shampoo and conditioner, your hair will remain ultra-sleek and shiny even after heat styling. Smoothing cream technology won't weigh you or your down. Part of a complete system of Tresemme shampoo, conditioner; and other smooth and silky styling products made for every day shine.
Buy Now!
6. Matrix Style Link Smooth Setter Smoothing Cream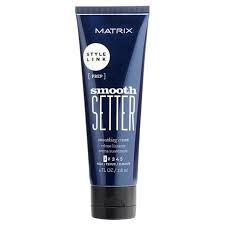 Style Link Prep Smooth Setter Smoothing Cream is your link to smoothness with control – the perfect blow-dry cream, or anti-frizz air dry essential. This cream texture delivers a satin finish and leaves hair looking natural, but better, with a light hold. Ideal for strengthening and sealing split ends, protecting from heat damage, and adding shine, this product works equally well for wavy, curly or straight hair types.
Benefits:
Smoothing with movement
Taming and anti-frizz effects
Lightweight formula
Satin finish
Buy Now!
7. Alterna Haircare Anti-Friz Overnight Smoothing Treatment

Helps in fighting frizz, it is an overnight treatment cream that smoothens the hair while you sleep to provide 72-hour frizz protection so that you can wake up with smooth hair.
The cream absorbs into the hair and nourishes and conditions for shiny, smooth hair. It is formulated with SmoothSeal technology, a proprietary blend of oils that work in two ways: helps to smooth and seal the hair's cuticle, and creates a lightweight 360°.
Ideal for curly, frizzy hair seeking a longer-lasting smoothing solution to give a natural blow dry look.
Buy Now!
8. Keratin Complex Infusion Therapy Replenisher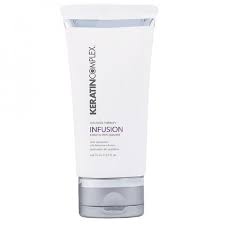 It is a lightweight moisturizing cream that hydrates and smooths the hair during daily heat styling. Formulated with soy proteins and Keratin to fight frizz and help keep hair smoother, longer. Hydrolyzed wheat protein strengthens the hair and provides heat protection while Rosemary leaf extract conditions and calms.
Ideal for all hair types, especially for hair seeking keratin replenisher that protects against humidity and frizz with each blow-dry.
Buy Now!
9. Living Proof No frizz Nourishing Styling Cream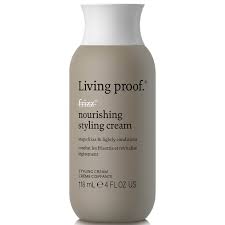 It smoothens and conditions the hair by removing frizz by blocking humidity without weighing hair down. It contains OFPMA( Patented Healthy hair molecule) which blocks humidity and smooths each hair strand. It is free of parabens and silicone.
Buy Now!
10. Organix Moroccan Smooth Perfection Blow Out Cream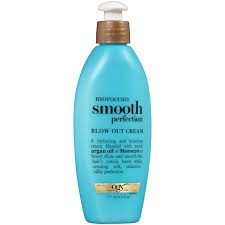 Organix Blow Out Cream Smooth Perfection Renewing Moroccan Argan Oil is a hydrating and luxurious cream blended with exotic Moroccan argan oil to boost shine and smooth the hair's cuticle layers while creating soft, seductive, silky perfection. This exotic precious blend of Moroccan argan oil eliminates frizz and fly-aways and creates smooth, silky softness while protecting your hair from styling heat and UV damage, giving you shiny, sexy, tresses.
Buy Now!
11. Marc Anthony True Professional Bye Bye Frizz Keratin Smoothing Blow Dry Cream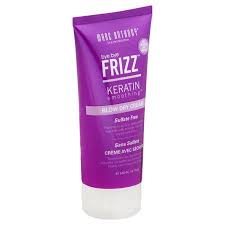 Marc Anthony True Professional Bye Bye Frizz Sulfate-free Keratin Smoothing Blow Dry Cream gives a perfectly smooth blowout. Smooths curly, frizzy hair for a sleek and polished finish. It protects hair from damage by locking in moisture. Free from Sulfates, Parabens, Phthalates. It Contains Amino Acid Blend, K-Silk complex, Vitamin E.
Buy Now!
12. Pantene Pro-V Restore Beautiful Lengths Finishing Cream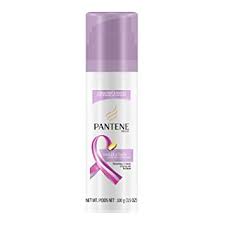 This finishing cream by Pantene helps eliminate breakage, so you can grow your hair longer. It tames unruly hair and controls frizz. Its pro-vitamin formula also protects your hair against humidity for a smooth, silky, and long-lasting shine. This product can be used on both air-dried and damp hair.
Pros
Tames fly-aways
Makes your hair more manageable
Protects your hair from heat damage
Makes your hair glossy
Cons
Buy Now!
13. L'Oreal Serie Expert B6+Biotin Inforcer Strengthening Anti-Breakage Smoothing Cream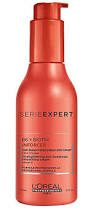 Strengthening anti-breakage smoothing cream for normal to fragile hair infused with vitamin B6 and Biotin. Detangles the hair and protects from dryness that is easy to brush and style.
Smoothing cream for fragile hair prone to breakage
Formulated with Biotin and vitamin B6 to reduce hair fall
Strengthens the hair and protect from detangling
Makes hair smooth and shiny
Buy Now!
14. Wella Professionals Oil Reflections Luminous Smoothening Oil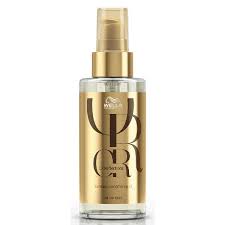 Wella Oil Reflections Luminous Smoothening treatment, a perfect oil form smooth and glossy hair. Formulated with Macadamia Oil, Avocado Oil and Vitamin E is suitable for all hair types and also for color-treated hair.
It Can be used as a styling product, shine booster, hair protector, a pre-shampoo treatment for damaged hair. Other ingredients include Camelia Oil, White Tea Extract inspired by white sand dunes of the orient for up to 3 times smoother hair and luminosity.
Buy Now!
15. TIGI Bed Head After Party Smoothing Cream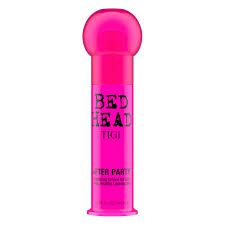 It gives you control over funky fly-aways to silkify your hair. It also smoothens your hair cuticles to ensure a sleek, shiny appearance after styling.
Lightweight and smoothing TIGI Bed Head After Party enhances shine provides gloss and a gorgeous soft finish. Applied to dry hair it rejuvenates giving it a revitalized and refreshed look.
Buy Now!