Travel Blogging is an online travel journal for explorers over the world. For this you can work from various places, it may be a web bistro or a PC. This would permit you to refresh your very own online travel journal. You can join a Travel Forum which is also known as a travel blog for client support, travel questions, or simply to present yourself. Travel Photos can be added to your blog for that energetic look for your online journals. In much simpler words; you travel, explore and document everything about it.
India has hidden and proud wonders scattered everywhere. The sheer beauty of the country is enough to draw your tingling traveling senses to it. Travel blogging has taken this city by storm and everyone who is a part of this community is most definitely on Instagram.
Here are a few travel bloggers who, if you are a sucker for travel or a travel junkie should definitely follow:
1. India Trail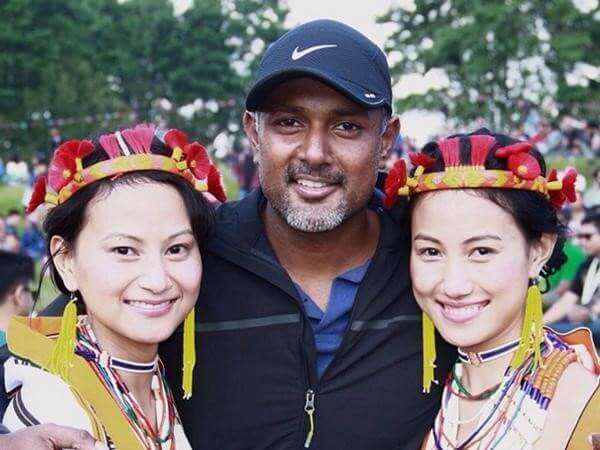 Known as @india.trail on Instagram specializes in documenting the beauty of the North Eastern states. Being the most disregarded part of this majestic country, Rohan Abraham settled down in Nagaland in 2014 and started blogging about the beautiful states in 2015 with his first post of a Tibetan Hotel in Gangtok. He wants to showcase the states in a way his country men will understand. He established his travel planning agency 'India Trail' with headquarters in Kohima, Nagaland.
2. Shramona Poddar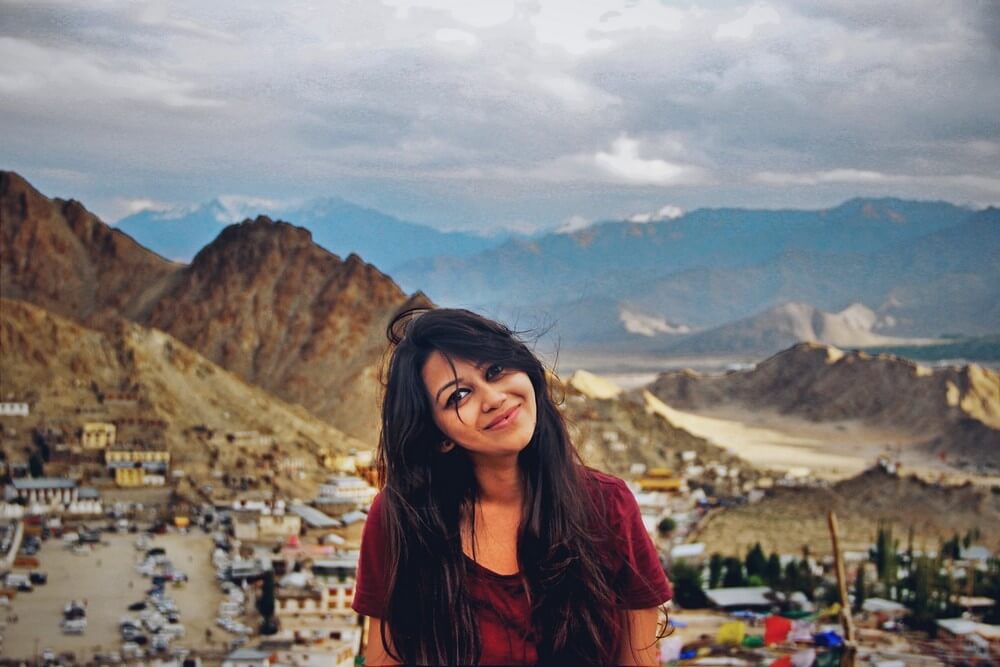 Known as @misti.and.meat on Instagram specializes in documenting landscapes all around Indian. Being a lone woman traveller, she has been turning heads of the travel community since she started her journey. She currently stays in Bangalore and has been inspiring women to go and discover themselves and the world by themselves.
3. The Punjabi Wanderer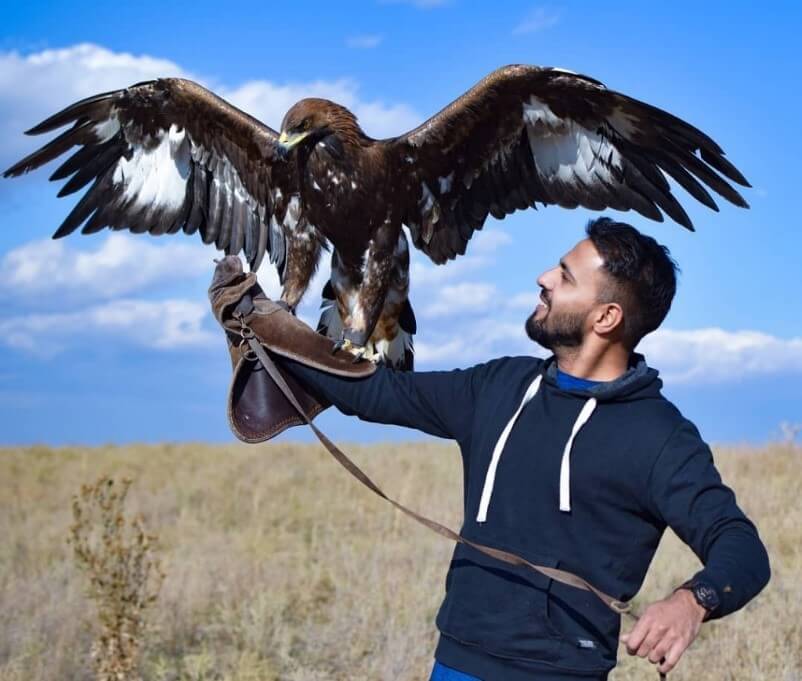 Devang Sethi, known as the @the_punjabi_wanderer on Instagram specializes capturing the local essence of every place he finds himself in. He left his job as religious techie and started blogging way back in 2015 from Himachal Pradesh and has now travelled to almost every place around the country. His followers are drawn to his authentic information about how to travel and experience places like a local along with his spectacular videos and photos on both his Instagram and YouTube channels.
4. Bobby Joshi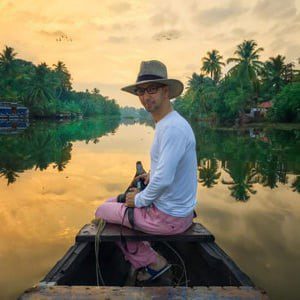 The proud owner of Good Shotz, Bobby Joshi is known as @bobbyjoshii on Instagram. Widely known as one of the most influential people in travel blogging creates absolute magic on his feed with the most visually pleasing photographs you could come across from his start in 2016 on Instagram. His feed oozes creativity and he does have an extremely different way of capturing landscapes of any given place.
5. Vivek Soni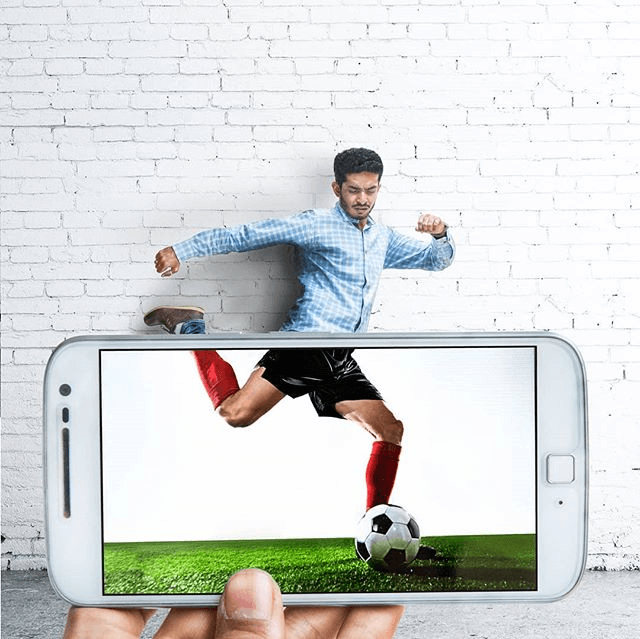 Known as @sonivivek on Instagram specializes in blogging via photography. His exceptional skills of photographing and framing the beauty of the places he has visited is like no other. He rightly lives up to his name as the 'Visual alchemist' on his Instagram bio. He has had photographs published on Shutterstock, Scoop whoop, aajtak etc and loves creating confusion with the help of his photographs and top-notch editing. His feed is an absolute visual treat.
6. Subhash Chandra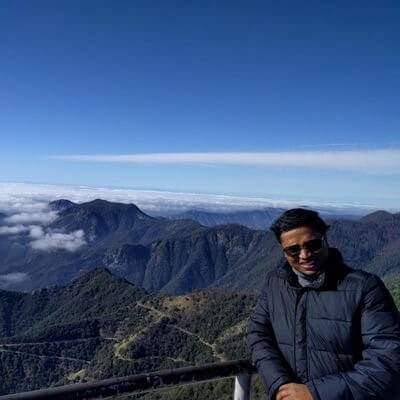 Known as @subhash_chandra on Instagram specializes in showing you the Himalayas in all its glory. A computer engineer by choice loves trekking, traveling and the majestic landscapes of the great Himalayas. If one is to visit these mountains, they should definitely find their way to his feed as it holds an absolute visual treat.
7. Indian Travel Photographer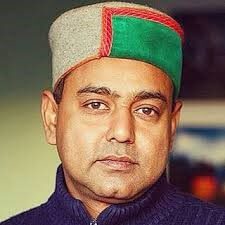 Jitendra Singh is a photojournalist and hails from the beautiful city of Shimla and is based out of Shimla and the capital city, Delhi. He visually documents everything from art to monasteries and it is absolutely stunning to look at. He works on putting forth raw emotion of the places he photographs. He is a travel photographer who does extremely minimal editing on his photographs to keep them the most authentic. He started out on Instagram in 2012 and majorly focuses on pahadi culture and Buddhist concepts
8. Prateek Ahuja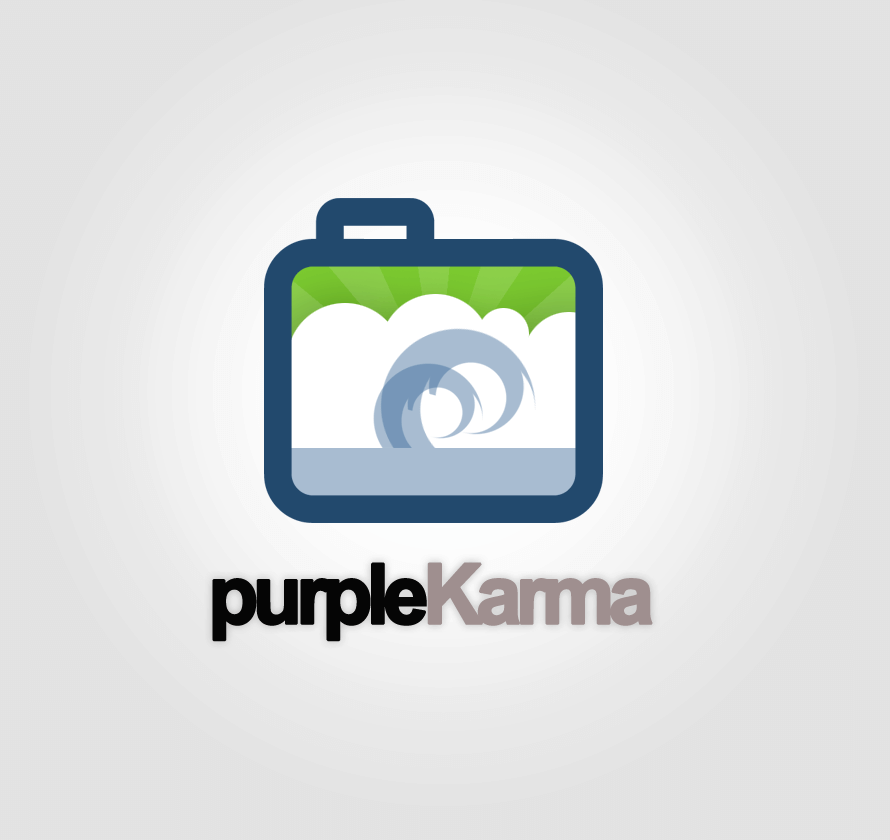 Prateek Ahuja known as @purplekarma on Instagram is an avid techie, marketer and a self-taught photographer. His major focus on portraits showcase the most intricate details. His variety of pictures from his travels across the globe, make you want to keep coming back to his profile again.
9. Neelima Vallagi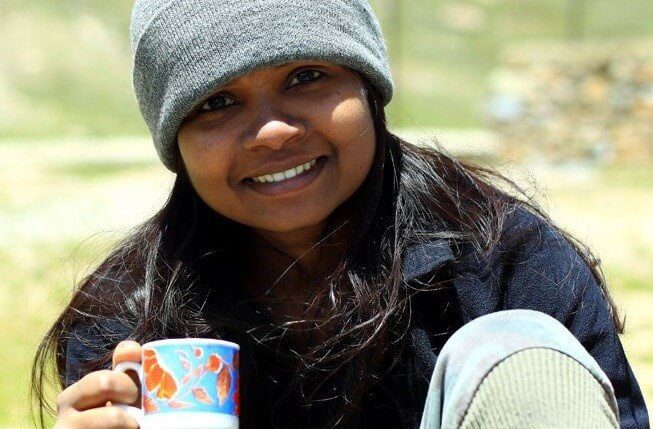 Neelima Vallangi known as @neelimav on Instagram is a great photographer and a story teller. She has been a great name in the field of travel across India showcasing the world what this beautiful country has with her immense love for the mountains. She is full of adventure, hiking to the most unknown places and capturing the beauty for all her followers to see.
10. Travel Nerd Story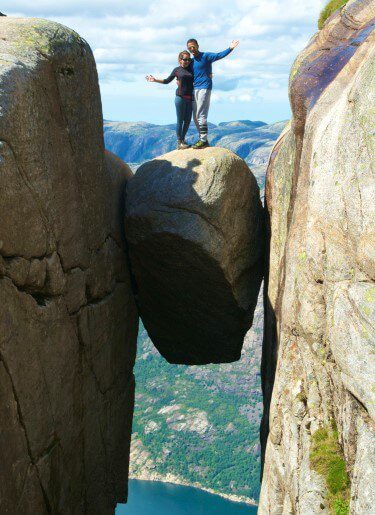 Shailaja is known as @travelnerdstory on Instagram and she is a travel blogger and photographer by passion. It would surprise you that this woman is a lawyer by profession and her feed speaks the opposite with loads of strikingly beautiful photographs that just feed into your tingling travel senses. Some would even describe her style as extremely Bollywood while portraying these beautiful landscapes.
11. Abhinav Singhai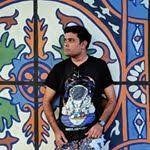 Abhinav Singhai known as @abhinavinsta on Instagram is a photographer with immense love for stars. The first thing u notice when you come across his photographs are vibrant colours which keep you wanting to see more his amazing work. His Instagram feed has showcased amazing beauty of the stars in the sky while people are asleep at night.
12. Shivya Nath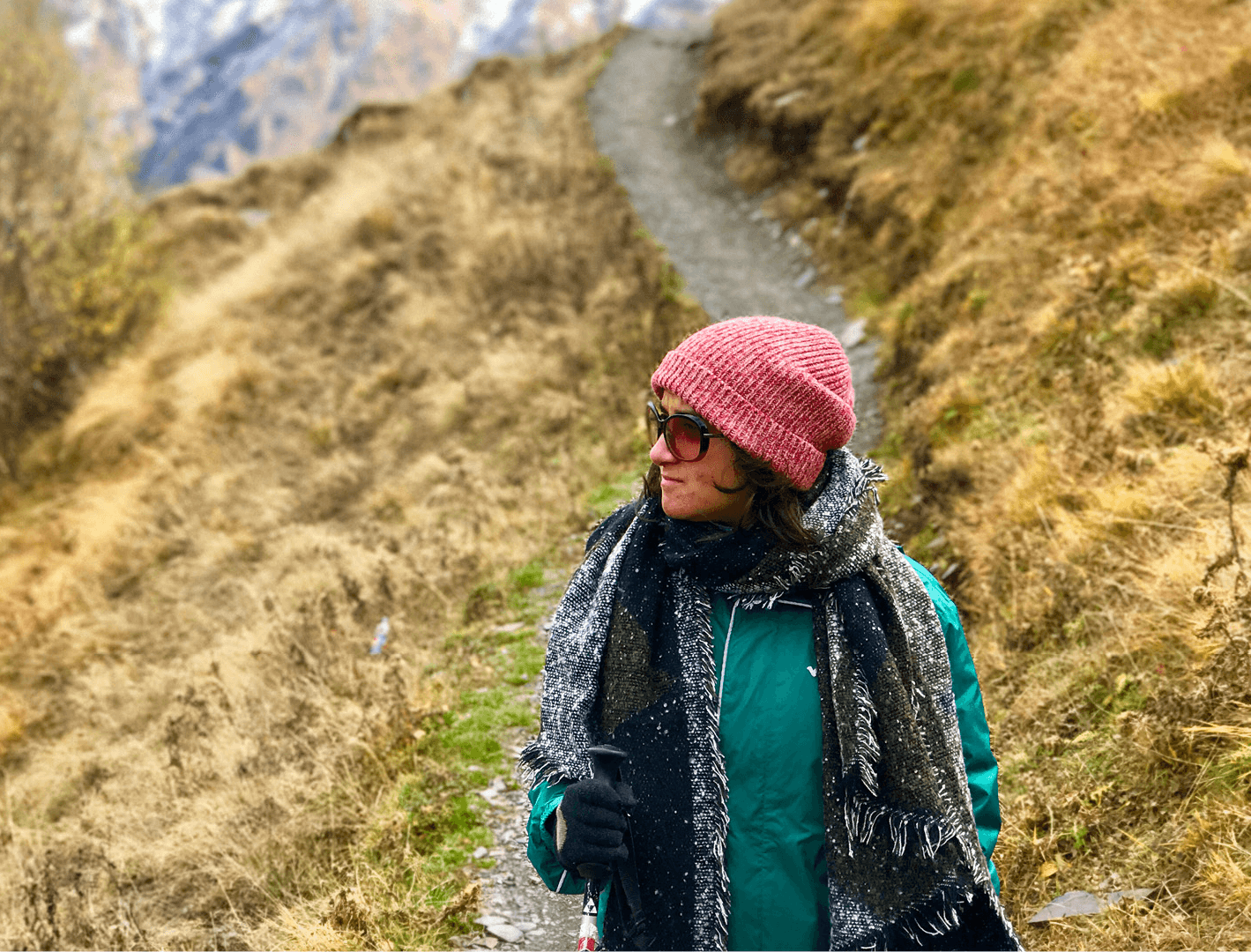 Shivya Nath known as @shivya on Instagram is a writer by profession and traveller by passion. She has travelled to the most surprising of locations and has captured the beauty to showcase the world around us. Her photographs majorly focus on beautiful landscapes as she travels and explores the natures of the world alone.
13. Aakash Malhotra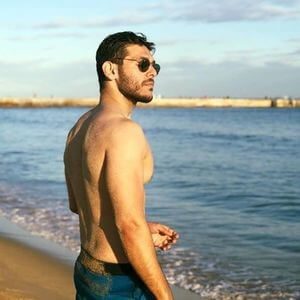 Known as @wanderwithsky on Instagram has already been setting out examples as he was named as one of the top most influential people in the travel blogging community. He loves the idea of solely believing in himself as that is what he describes as the path of being successful. This limitless soul hails from Himachal Pradesh and is currently off photographing his 41st country.
14. George Koruth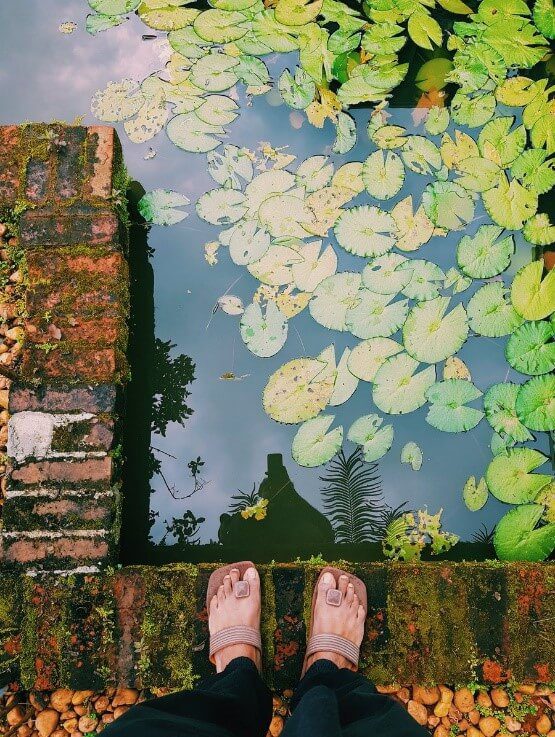 George Koruth known as @fotobaba on Instagram is a documentary and travel photographer. Along his travel across the globe, he has captured the smallest of details in his pictures which make you feel more involved into his expressions. Heorge Koruth's major focus has been on keeping his pictures bright and expressive.
15. Prashanth Vishwanathan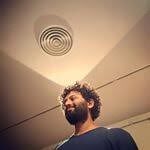 Prashanth Vishwanathan known as @prashanthvishwanathan on Instagram is a photographer by profession. His pictures capture people silently in the most unexpected of moments. His posts feature a great mix of grey scale and coloured pictures to keep them interesting.
16. Ravi Choudhary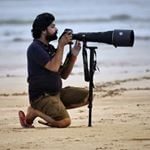 Ravi Choudhary known as @choudharyravi on Instagram is a photojournalist with Hindustan Times by profession currently living in Delhi. His pictures speak a lot about his travel across the hustling bustling capital city, Delhi. His pictures speak a thousand words as he captures the intricate movements of people in their daily life. The first thing you will notice in his pictures are bright vivid colours which bring them to life.
17. Tushar Panchal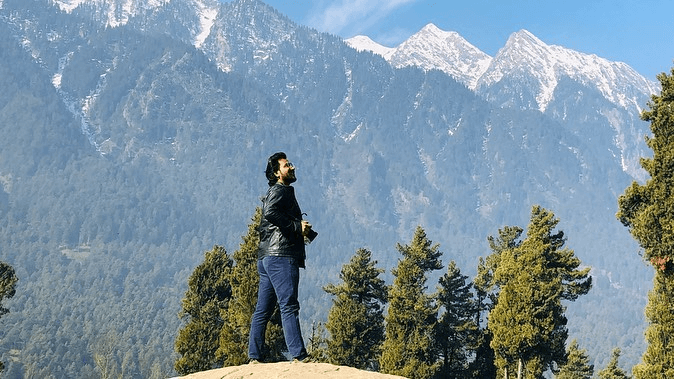 Tushar Panchal known as @bombayiger on Instagram is an account manager by profession but a photographer by heart. His main comfort lies in the heart of his city, Mumbai. With major focus on uncovering the life and streets of Mumbai with his camera, he has also showcased some very picturesque landscapes across the country.
18. Rufus Reynolds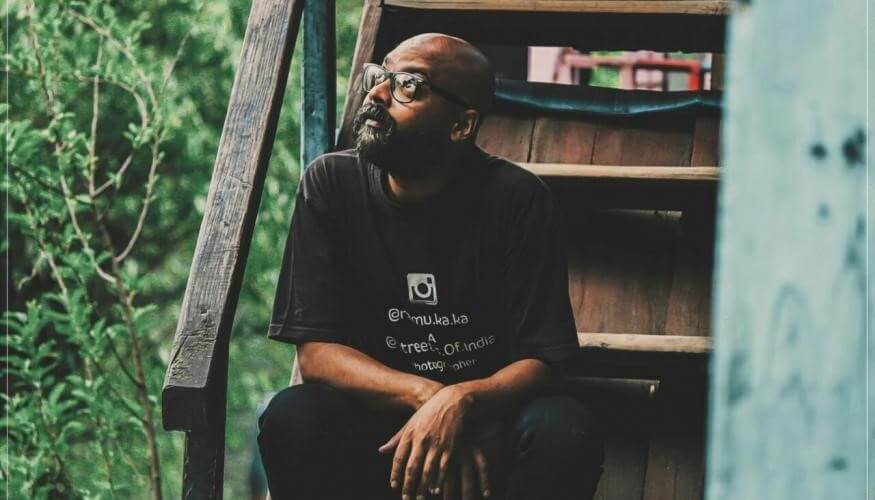 Rufus Reynolds known as @the.ramukaka on Instagram is an avid digital creator with focus on various aspects covering travel, automobiles, technology to his life lessons. He has covered the most least visited parts of India on his bike. A mumbaiker by heart, his travel blogs and photographs mainly focus on his love for beautiful yet intricate landscape. But once u get deep into his Instagram posts, be ready to blown away by his wit and humour while discovering his beautiful captures.
19. Abhinav Chandel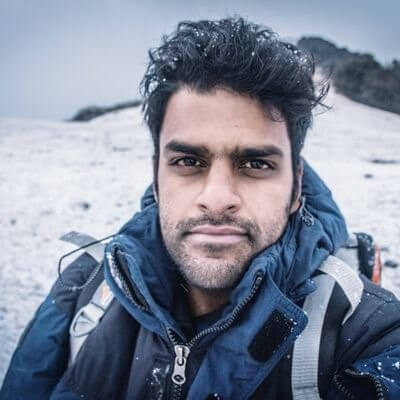 Abhinav Chandel known as @abhiandnow on Instagram is writer by profession and a photographer by passion. He dwells in the up hills of India in McLeod Ganj. His pictures bring abouts a new perspective of a traveller who loves to bring out the essence of everyday life along his path of journey. His skill of writing is brought about beautifully in his captions along with some poetry on his social media stories.
20. Surbhi Kaushik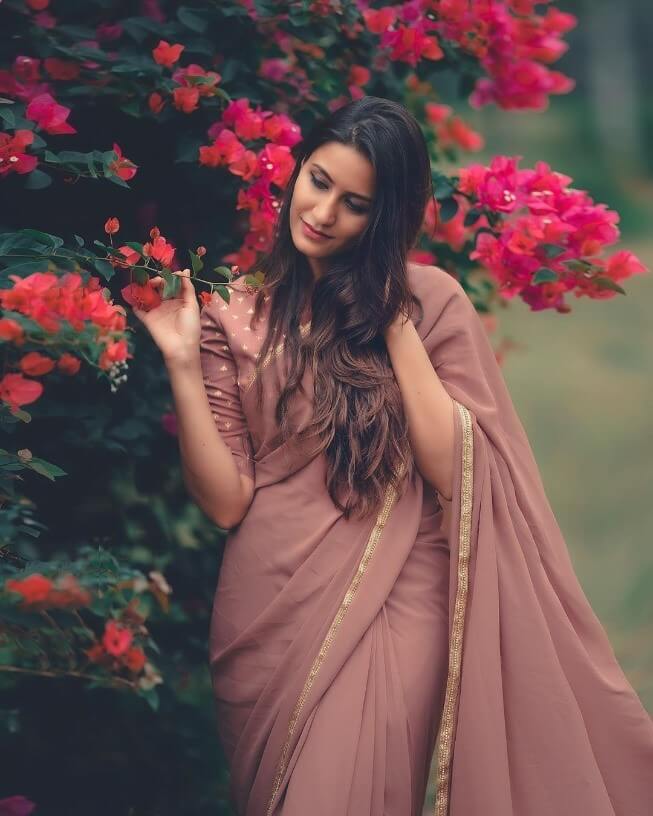 The co-founder of Good Shotz along with Bobby Joshi is known as @surbhikaushik on Instagram and she truly is an absolute inspiration to all the women out there to go out there and explore. Travelling is how she breaths and her feed can account for it. From majestic landscapes to one of a kind-eyes, she has it all. She is currently based in Bangalore and her creativity is bound to leave you speechless.
21. Savi and Vid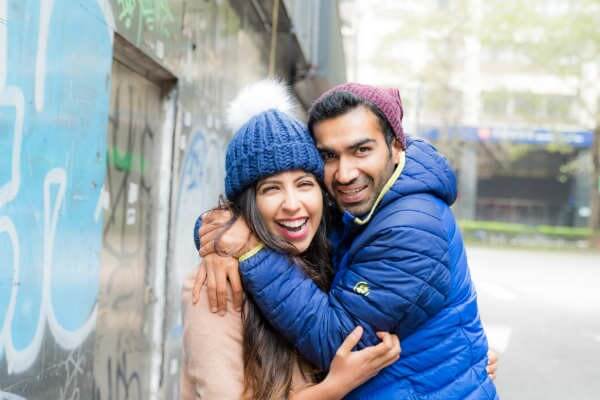 College sweethearts turned travel bloggers; this special duo is known as @bruisedpassports on Instagram. They started blogging after they started traveling and turned it into their profession. Their photographs hold a secret sprinkle of love regardless of where they visit. Their company is a travel company that helps you with all the 5 A's of Tourism.
22. Pratik Talreja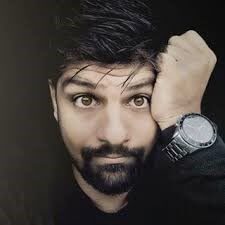 Popularly known on Instagram as @sadak_chap specializes in raw street photography. The streets call to him and the power of the raw emotions he portrays in his photographs truly makes his feed one of a kind. If you are in search for inspiration of turning simple street photography into a work of art, he is the man for you.
23. Yash Rane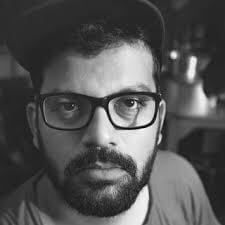 Known as @chefyash on Instagram, he is a travel enthusiast who is a gopro ambassador. He has never ignored travelling. He does not care if he has to travel by himself or with a group. If his heart wants to go, his legs will follow. He specializes in wide angle shots of daily happenings in any given city. This definitely adds a flare of absolute creativity to it.
24. Navaneeth Unnikrishnan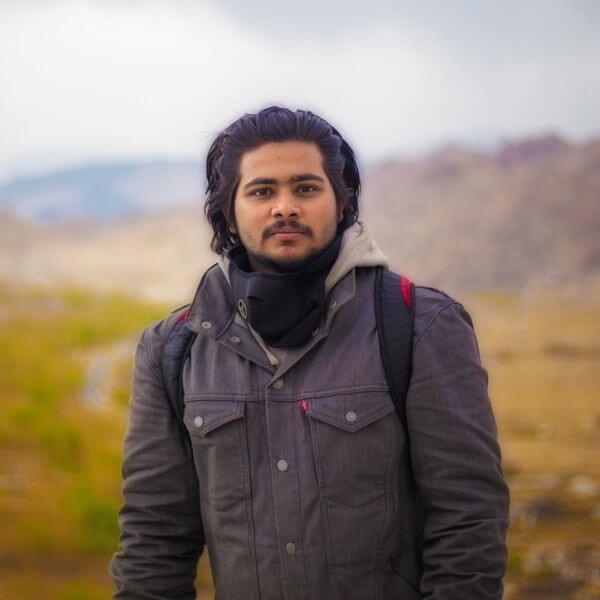 This extremely talented individual is an amateur astronomer and an astro-landscape photographer who hails from god's own country, Kerala. He is known as @navaneeth_unnikrishnan on Instagram. His passion started when he noticed the milky way galaxy from his own backyard and it was a journey to the stars from there. His feed consists of beautiful night time photography when the stars come out to play and images have been published in various forums like BBC Earth, BuzzFeed, Space.com, etc.  
25. Lakshmi Sharath
Known as @lakshmisharath on Instagram. She is a self-taught photographer whose feed is an absolute paradise. She travels all over the country and documents all those magnificent sights. She currently works as a freelance photographer and blogger absolutely loves the Himalayas. If you want a visually pleasing mental journey first, her feed is the one for you.
26. Harsha Shewarkramani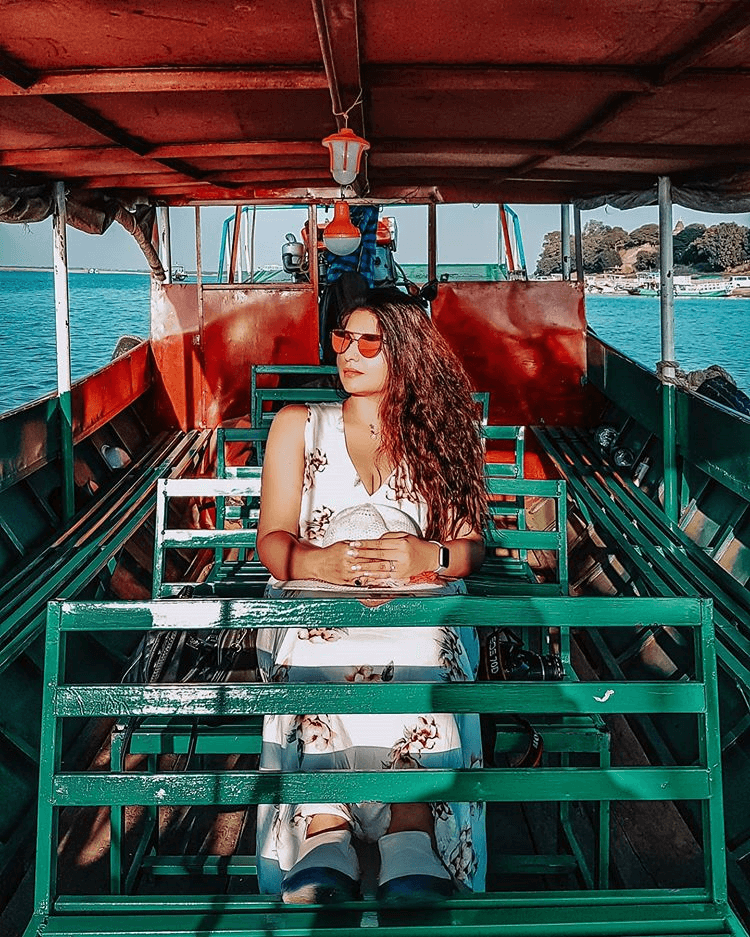 Known as @harsha.happiness on Instagram. She is a self-taught photographer who loves solo travelling. She urges all woman to take a solo trip and witness the full length of nature's beauty for themselves. Her feed is definitely kept you wishing for a plane that leaves to various cities right now.
27. Radhika Sharma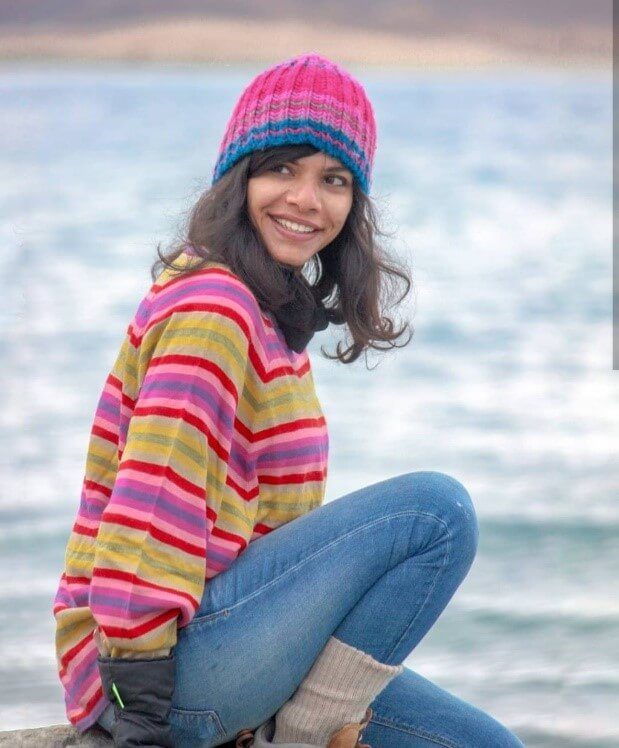 Sharma is known as @radhika_nomllers on Instagram. She loves travelling and has promised herself to never live an average life no matter what happens. Her feed consists of beautiful photographs taken by her and she also make videos to document them. She has a YouTube channel that she started in 2015 and has over a million views on all of them.
28. Gursimran Basra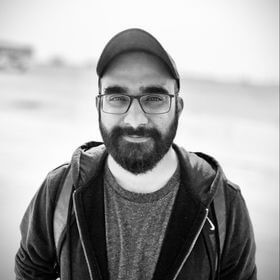 Popularly known as @coffee.karma on Instagram. This individual love's clicking candid and landscape photographs of the city. He is in love with people and their culture and this is what he seeks out for whenever he travels. His work has been featured on NatGeo.
29. Kamakshi Pal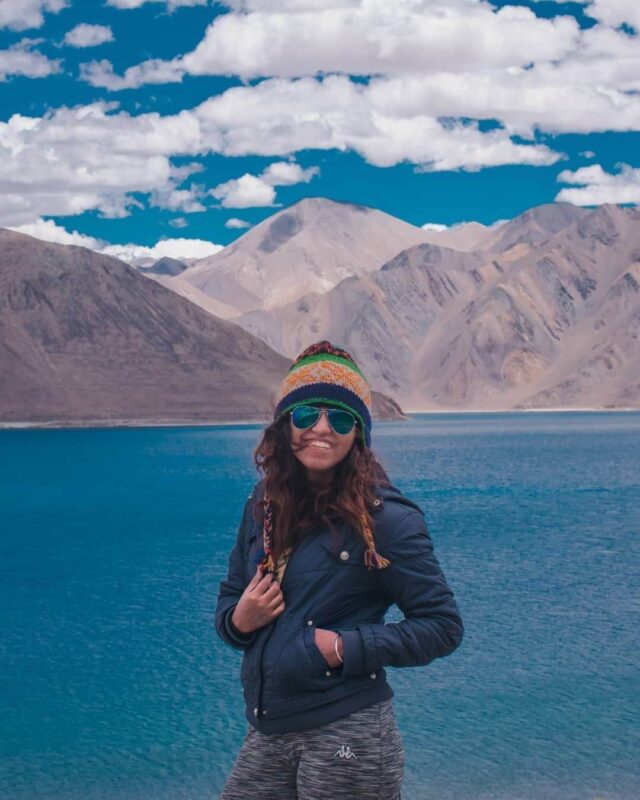 Another female solo traveller who goes by @Kamakshi.pal on Instagram. She has been inspiring millions of girls in our country to go for solo trips and experience the world on their own terms. She is an absolute mountain girl and they call her back more often than ever. She has a feed to draw immense inspiration from and the way she edits is absolutely amazing. She has been featured on the lonely planet.
30. Rahul K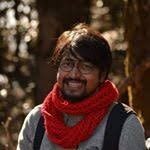 Known as @rahulkumar_e on Instagram. He is also known as a very important influencer in the travel blogging community. His style includes showing you how beautiful daily is, time will leap forward but it is our responsibility as ours. He loves the mountains, trees and also the sandy beaches of our country and the next. His feed consists of how local life is beautiful and if we ever blink, we might miss something.
If that couldn't inspire you to get them travel senses tingling then I do not know what will. Travel blogging is a tedious profession and cannot be budget friendly most of the time. Time is a huge aspect too. It is extremely rare that someone gets to work for a company as a travel blogger but even if not, you can do anything your heart desires.