Kolkata – 'The City of Joy' is an epitome of India's Art, Culture, Entertainment, and Intellect. The city is also known as India's cultural heart and important center of literature, spirituality, cinema, and music. It is the hometown of great national poet Rabindranath Tagore, Sitar Master Ravi Shankar, Revered Guru Ramakrishna, and Legendary Filmmaker Satyajit Ray. From exploring the enormous libraries and bookstores to relishing the famous 'Rosogollas', there are numerous things to do in Kolkata. Already Excited? So, here are the 15 best things to do in Kolkata that will surely give you the best memories.
1. Visit Dakshineswar Kali Temple
Dakshineswar Kali Temple is one of the most beautiful, highly renowned, and glorified temples in India. It is situated in Kolkata in the eastern bank of Hooghly river. The temple has the deity of Bhavtarini, an aspect of Maa Kali, who is a form of Adi Shakti. The temple was built by Rani Rashmoni, a philanthropist and a devotee of Kali in the year 1855. The huge Temple has a series of 12 Mandirs dedicated to Lord Shiva, a Radha-Krishna Temple, bathing ghat, Rani Rashmoni's shrine, Nahavat-Khana, a chamber on the north-western part of the complex where Ramkrishna resided along with the main Kali Temple. With the traditional 'Nava-ratna'-styled Bengali architecture, the three-storey temple stands on a high platform with a fleet of stairs. If you are a spiritual seeker then you must visit this temple at least once in your lifetime.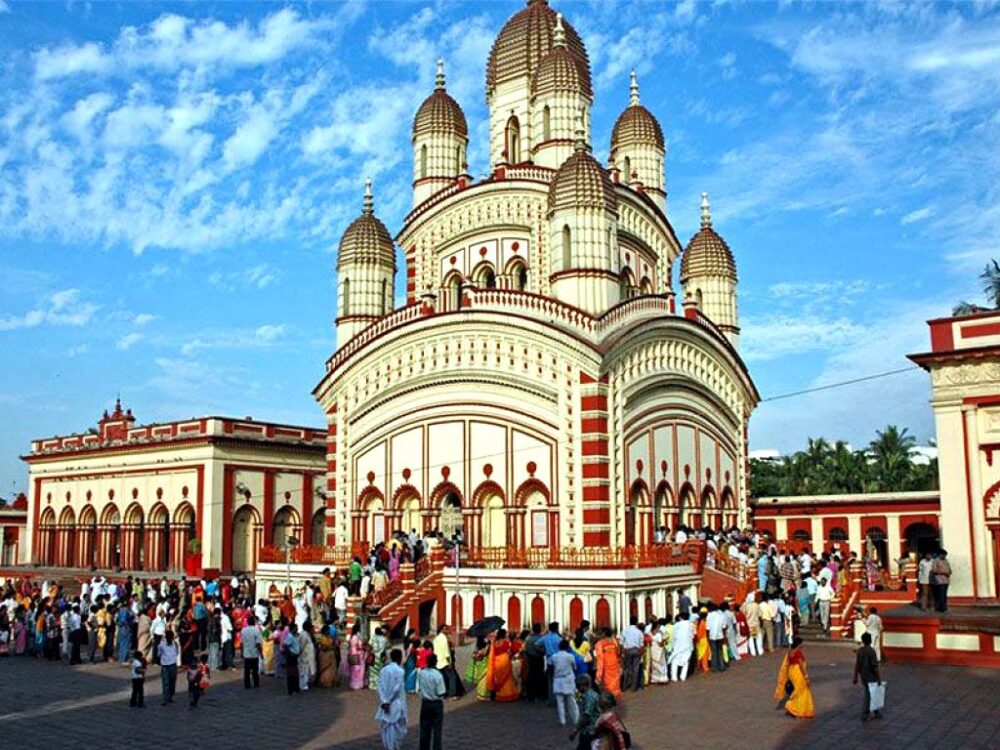 2. Commute through a Tram
If you are in Kolkata, ditch the convenience of Uber and Ola for a tram ride. The tram system in Kolkata, West Bengal, is operated by the Calcutta Tramways Company (CTC). It is the oldest operating electric tram system in Asia, and it has been running since 1902. It is the signature ride of locals in Kolkata. You can explore various towns in the city through tram rides.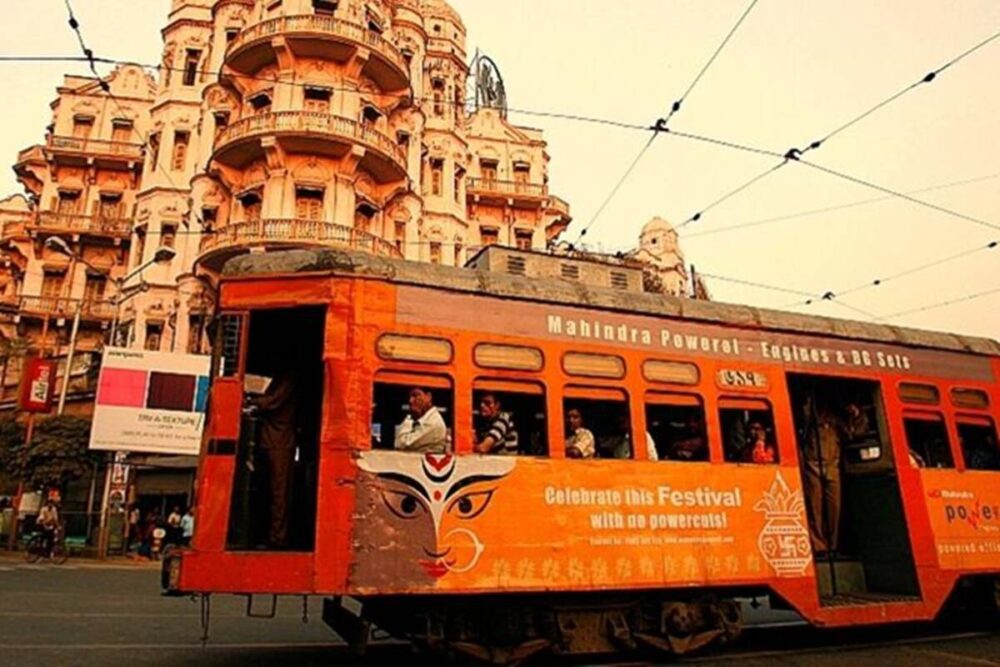 3. Ferry Ride Near Howrah Bridge
The Howrah bridge is one of the iconic landmarks in Kolkata. It is a massive steel bridge constructed over the Hooghly river. It is also known as Rabindra Setu. So, if wish to see the magnificence of the bridge, you are recommended an impeccable ride in the ferry services between Kolkata and Howrah, offered from the Launch Ghat. The view of the city and the bridge from the ferry, especially in the night, is priceless and soothing. The bridge is lit with different colored lights from evening to night-time.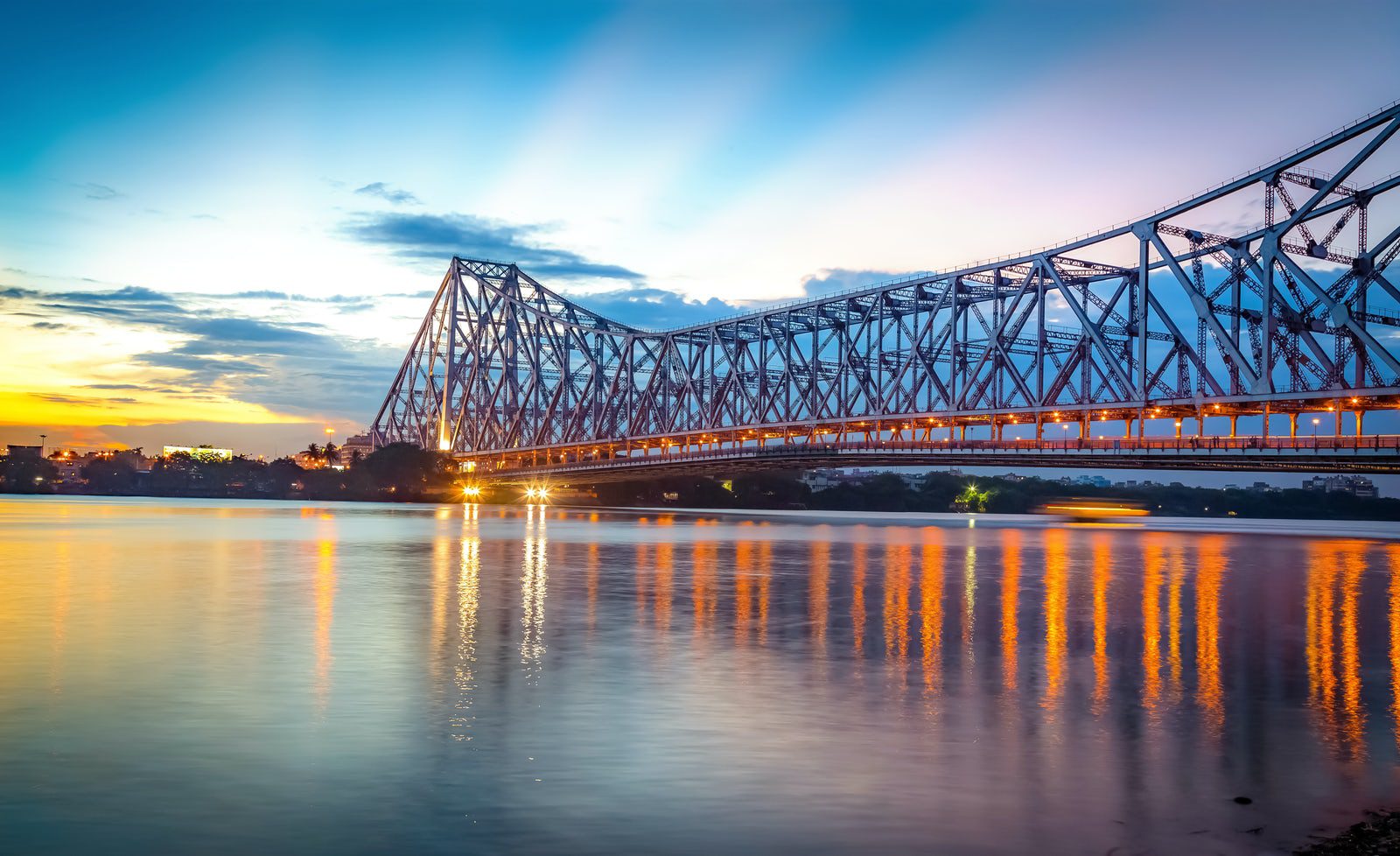 4. Visit the Classic Victoria Memorial
Victoria Memorial is one of the most renowned and grand monuments of Kolkata. It was built between 1906 and 1921 to commemorate Queen Victoria's 25-year reign in India. This grand museum is made of white marbles from Makrana marbles from Rajasthan and is filled with a huge collection of remnants from the period of British Empire rule in India. It is also a house to various valuable articles like the dagger of Tipu Sultan, a cannon used in the battle of Plassey, rare books that date back to 1870, valuable manuscripts like the Ain-i-Akbari by Abul Fazal, rare postage stamps and Western paintings.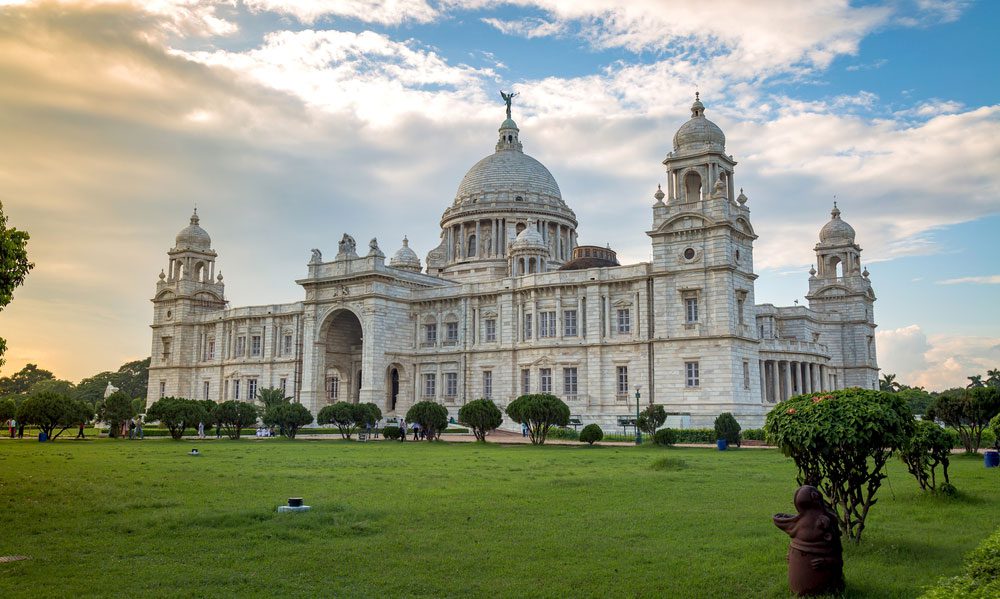 5. Experience the Cosmos at Birla Planetarium
The M. P. Birla Planetarium in Kolkata is a famous structure whose architecture is based on the renowned Buddhist Stupa at Sanchi. The planetarium has an astronomy gallery that has a huge collection of fine paintings and celestial models of renowned astronomers. It also has an astronomical observatory equipped with a Celestron C-14 Telescope with accessories such as ST6 CCD camera and solar filter. It offers to the public and students more than 100 astronomical projects dealing with various facts of astronomy, astro-physics, Space Science as well as myths concerning stars and planets. The planetarium has a capacity of 6800.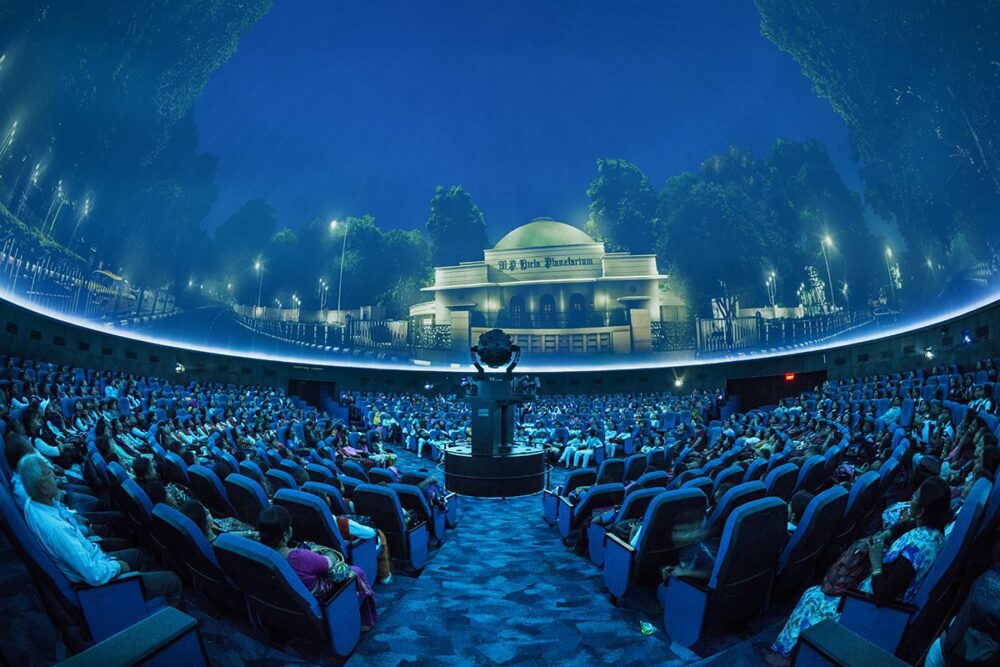 6. Pay Homage to Guru Ramakrishna at Belur Math
Spread over Forty acres of land and on the west bank of Hooghly river Belur Math is a place of pilgrimage. Beluṛ Maṭh is the headquarters of the Ramakrishna Math and Mission, founded by Swami Vivekananda, the chief disciple of Ramakrishna Paramahamsa. The temple is known for its peculiar architecture, which amalgamates the Hindu, Christian and Islamic motifs as a symbol of unity of all religions. The Aarti songs sung here are hymns of praise to Sri Ramakrishna and Sri Sarada Devi. The Aarti performed is different from those at other places of worship since one is expected just to sit and meditate and there is no religious offering made.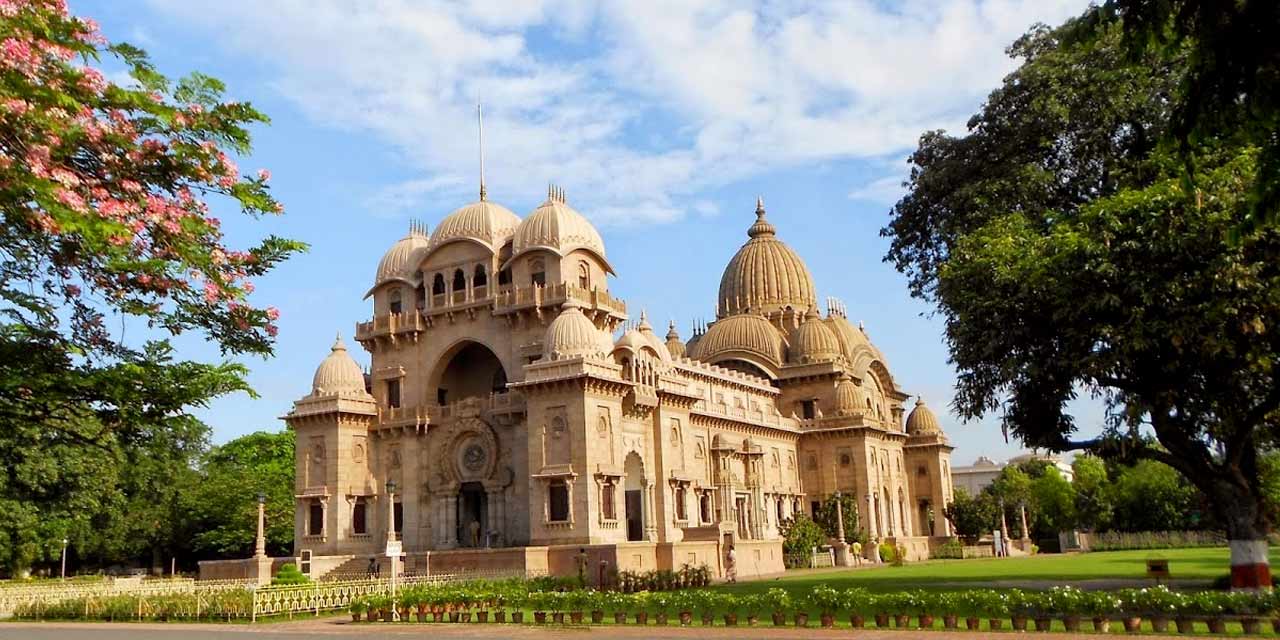 7. Taste the Spicy and Delicious Street Food
The rich and flavourful taste of Bengali street food is tempting enough to make everyone crave for more. The popular street foods of Kolkata are not just a local favourite but have also made their way on to the global food map. So, if you are in Kolkata don't forget to try the delicious and spicy street food such as Ghugni, Phuchka, Kathi Roll, Jhalmuri, Mughlai Paratha, Aaloor Chop, Vegetable cutlet, Chow Mein, Eggrolls and many more mouth-watering dishes.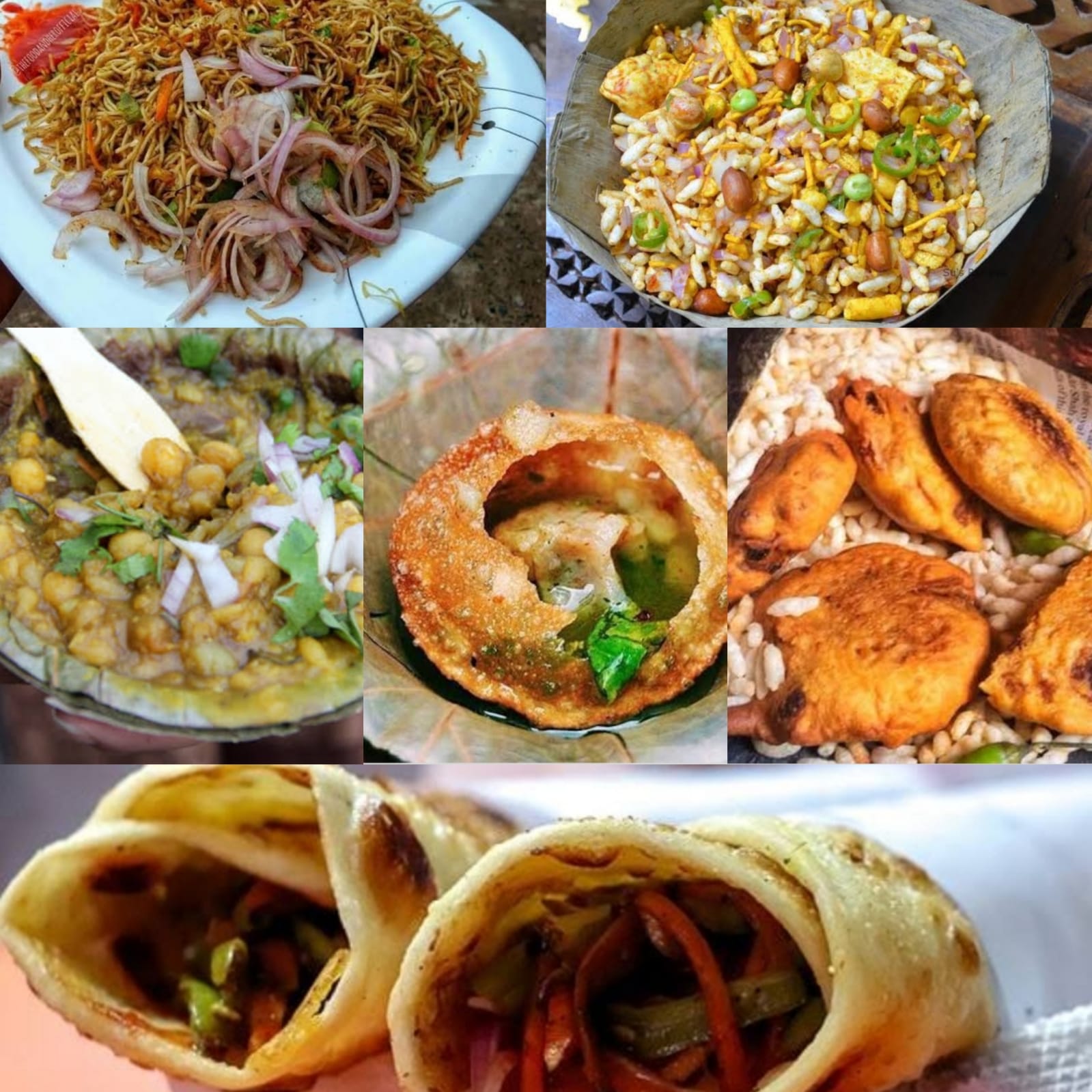 8. Visit the Eco Tourism Park
The Eco Tourism park is situated in the New Town area of Rajarhat and is spread across an area of around 190 hectares of land. The park is also named as Prakriti Tirtha. This urban park is surrounded by 42 hectares of water body, thereby forming an island. The park is divided into three major sections of urban recreational spaces named as Ecological zone, Theme gardens and Open spaces for recreation. There are numerous activities to do here starting from birding to cycling to gaming, zorbing, boating and many others.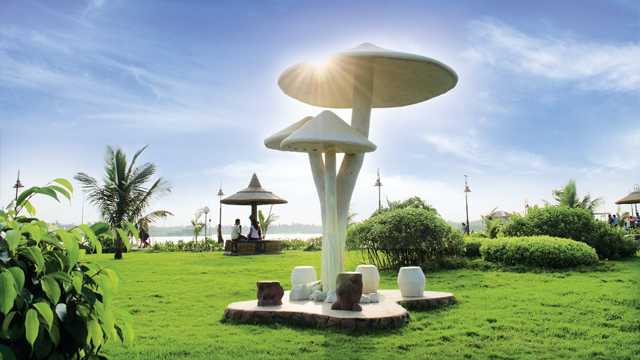 9. Enjoy Wildlife Safari at Sundarbans
If you are a fan of wildlife safari's then you must visit Sundarbans. The Sundarbans mangrove forest is of great universal importance for globally endangered species such as the Royal Bengal Tiger, Ganges and Irawadi dolphins, Estuarine Crocodiles and the critically endangered endemic river Terrapin (Batagur baska). So, if you wish to watch mighty tigers then plan a one-day trip to Sundarbans.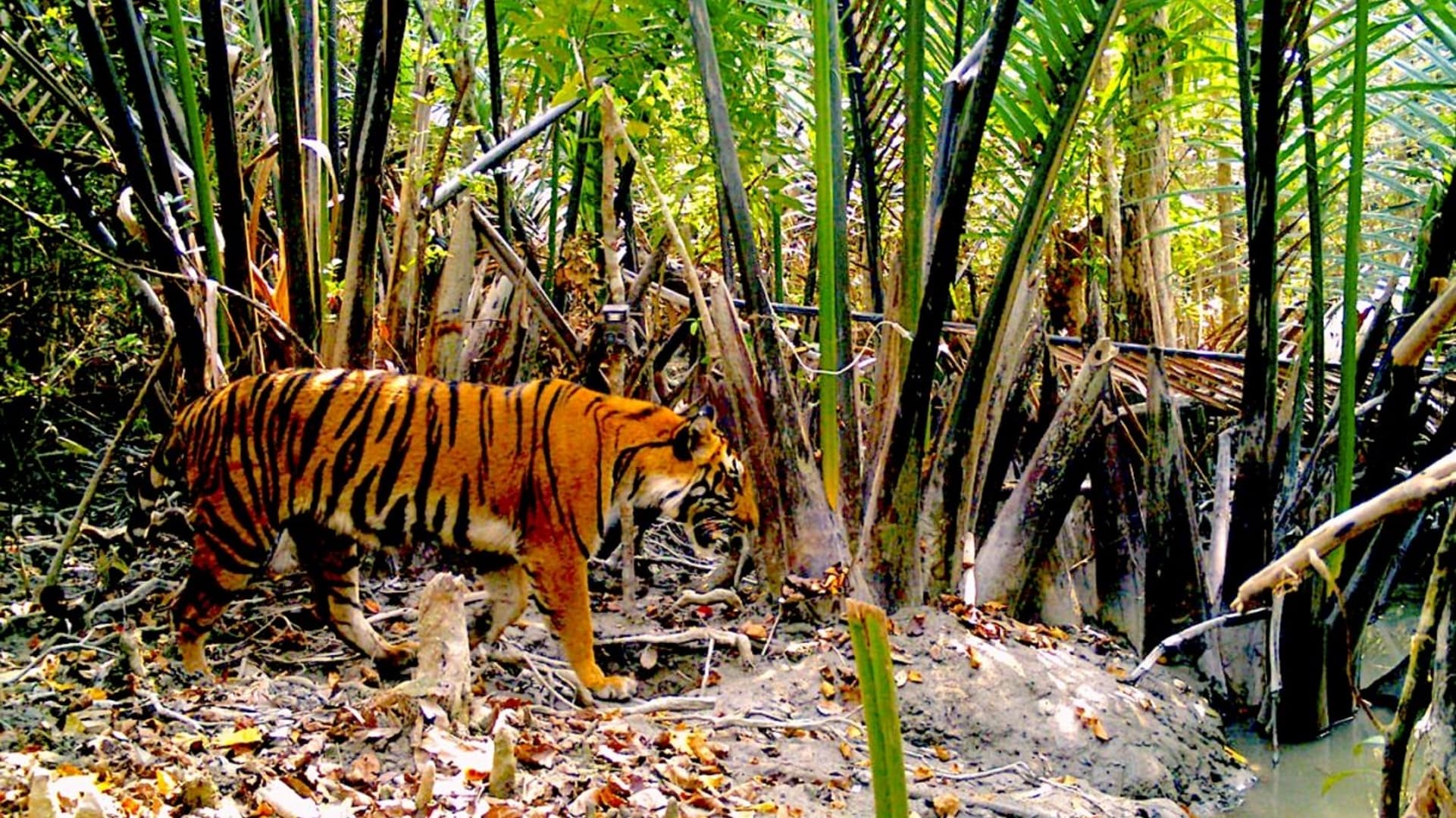 10. Visit Science City
The Science City of Kolkata is the largest and diverse science centre in the Indian subcontinent. Itis one of the major tourist attractions of Kolkata. There are different sections dedicated to different genres. This place is a perfect amalgamation of fun and learning. The ground floor comprises of some optical illusions which are remarkably interesting to look at. Also, there is a special section completely dedicated to the aquatic world wherein you can learn every little detail about variety of fishes and insects in the aquatic world. Some of the most exotic fishes can be seen in these aquariums.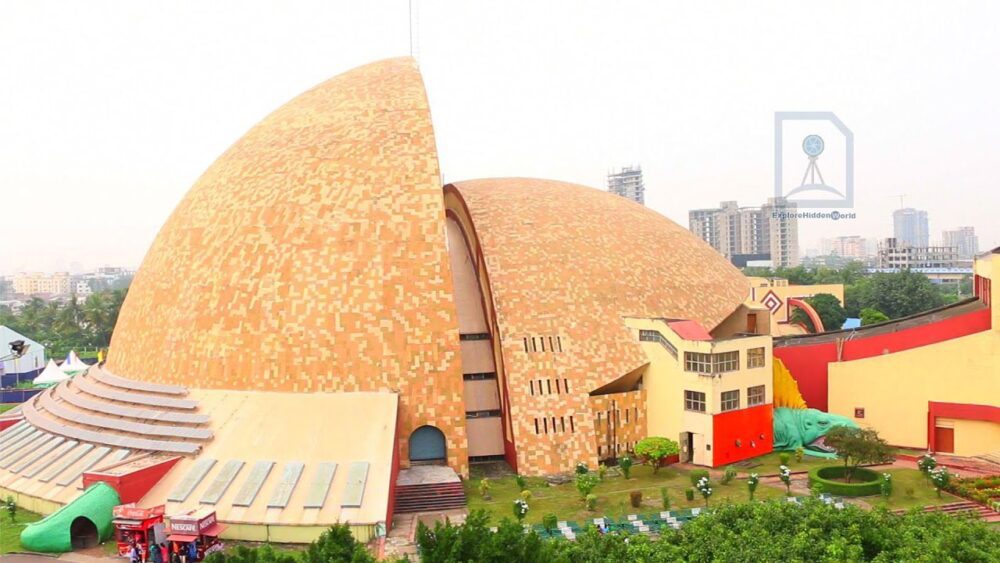 11. Stop By Mullick Ghat Flower Market
This is a 130-year-old market and the largest in Kolkata. Also, this is one of the biggest markets in Asia. It is a place where wide range of flowers are sold daily. The market is lined by vendors who sell a huge variety of flowers ranging from Marigold, Jasmine, Roses, Sunflower, Daisies, Lilies, Chrysanthemum, Lotus, Orchids etc.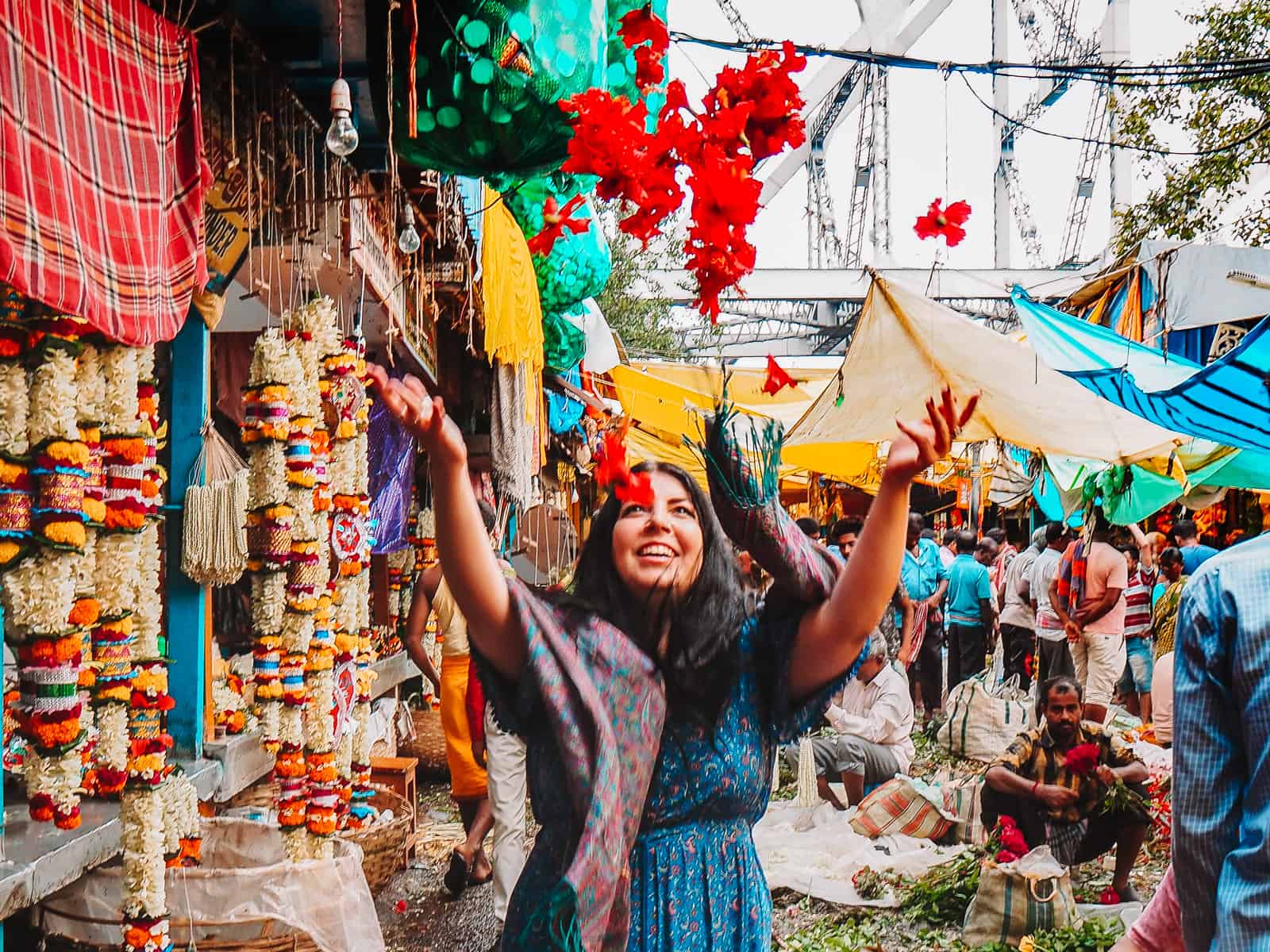 12. Get Startled at the Marble Palace
Marble Palace is a palatial nineteenth-century mansion located in North Kolkata. This mansion was built under the benefaction of Raja Rajendra Mullick who was a rich Bengali merchant with a strong interest for collecting exquisite works of art. The mansion is built with 90 varieties of patterned marble on the floors. The lawn around the palace has a number of statues of Hindu Gods, Jesus Christ, The Virgin Mary, Lord Buddha, the great explorer Christopher Columbus and some lions. Various decorative items such as clocks, huge chandeliers, floor to ceiling mirrors, urns and busts of kings and queens can be seen in the palace.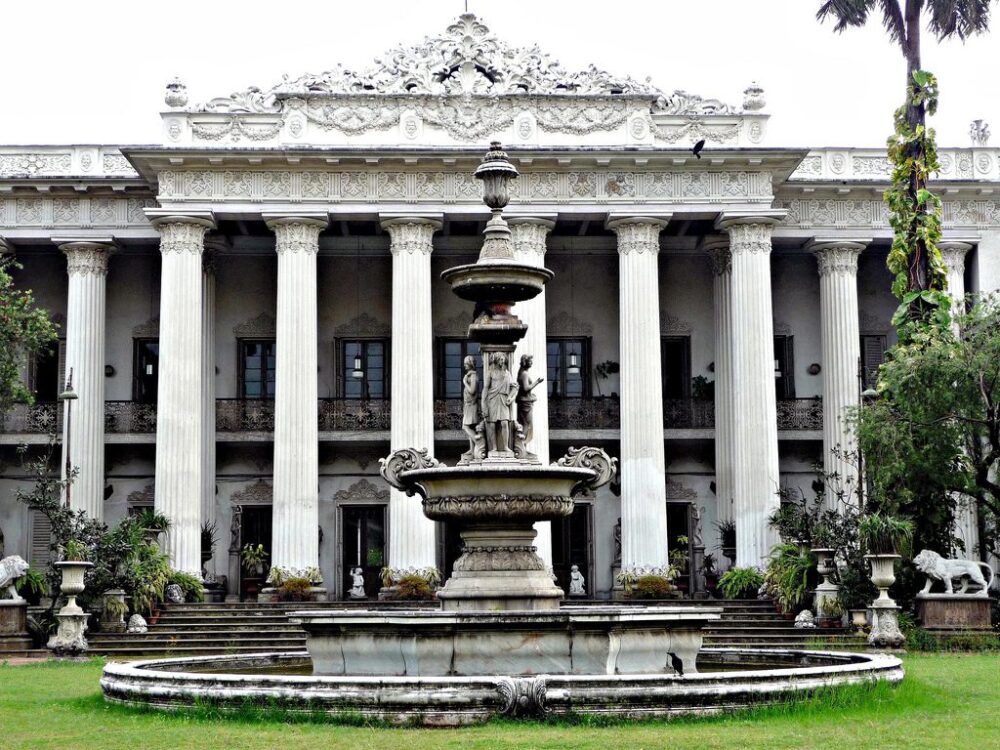 13. Fulfil your Shopping Needs at Chowringhee
The Chowringhee road is officially known as Jawaharlal Nehru Road. It is a well-known shopping destination. Due to its easy accessibility the locals often visit the area to explore and window shop or indulge in some delicious street food. The street gets very crowded during the peak hours. The street also has various heritage buildings nearby that you can explore.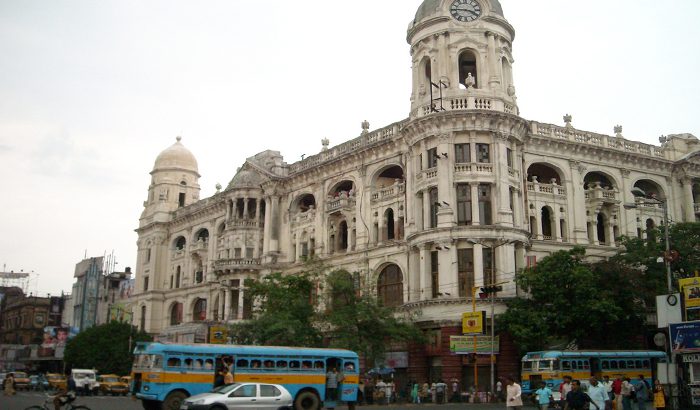 14. Spend Some Quality Time at Rabindra Sarobar
Rabindra Sarobar is a great place to experience peace and nature. The lake is extremely popular as over 10,000 morning walkers visit the lake. It is an artificial lake that is spread over 75 acres and also, it is a home to varied migratory birds from Siberia and Russia. It is a popular recreational spot. You can just sit and relax or take a walk around the lake.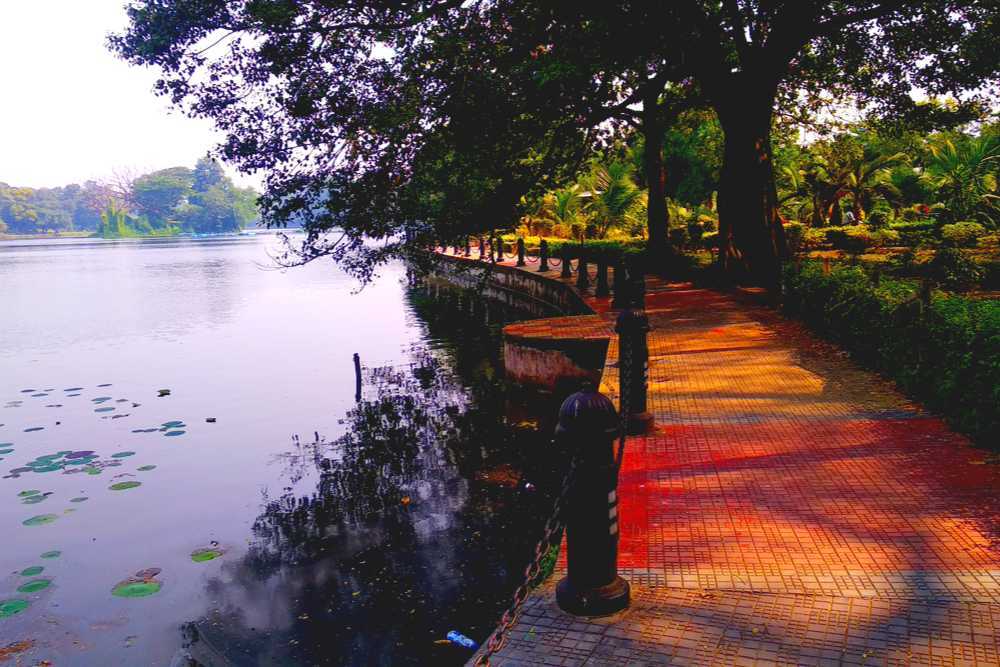 15. Visit the Jorasanko Thakur Bari
Jorasanko Thakur Bari is the ancestral home of the Tagore family that is located in Jorasanko, in the north of Kolkata. This glorious mansion is one of the most beautiful alluring buildings of Kolkata, the birthplace of Rabindranath Tagore and also a place where he spent his childhood and later years. This is an enjoyable place to visit for history lovers and people interested in Bengali Literature. There are 700 paintings exhibited in the mansion.The Rabindra Bharti University is also located in proximity to the Jorasanko Thakur Bari.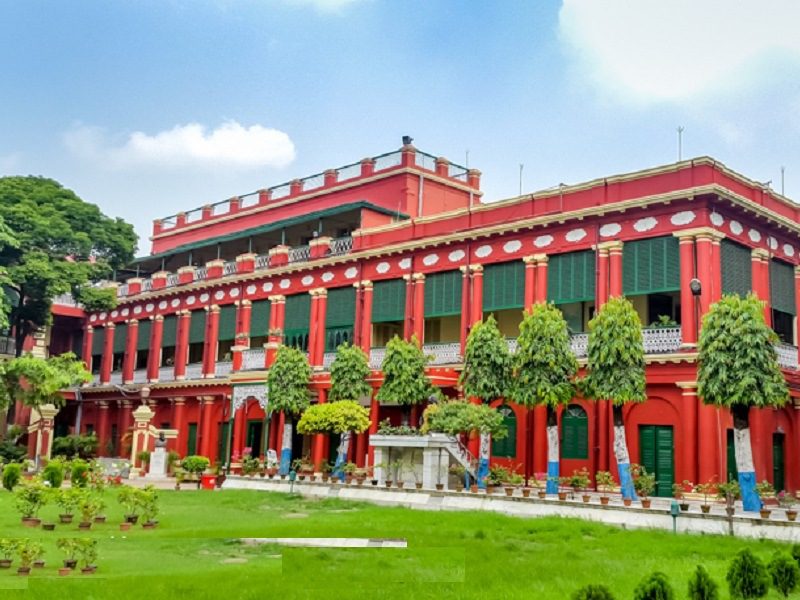 Kolkata is a city that will surprise you and give you great memories. So, do visit these mentioned places and have a happy trip.