Have you ever thought about why we get attracted to celebrities' smiles? That's because they are perfectly aligned! What if we told you that you could also get a celeb-like smile? For all those who have overbite teeth, this article is for you! If you are one of those who are struggling to fix your overbite teeth without having to go through the pain and discomfort of the traditional metal and ceramic braces, clear aligners are here to back you up.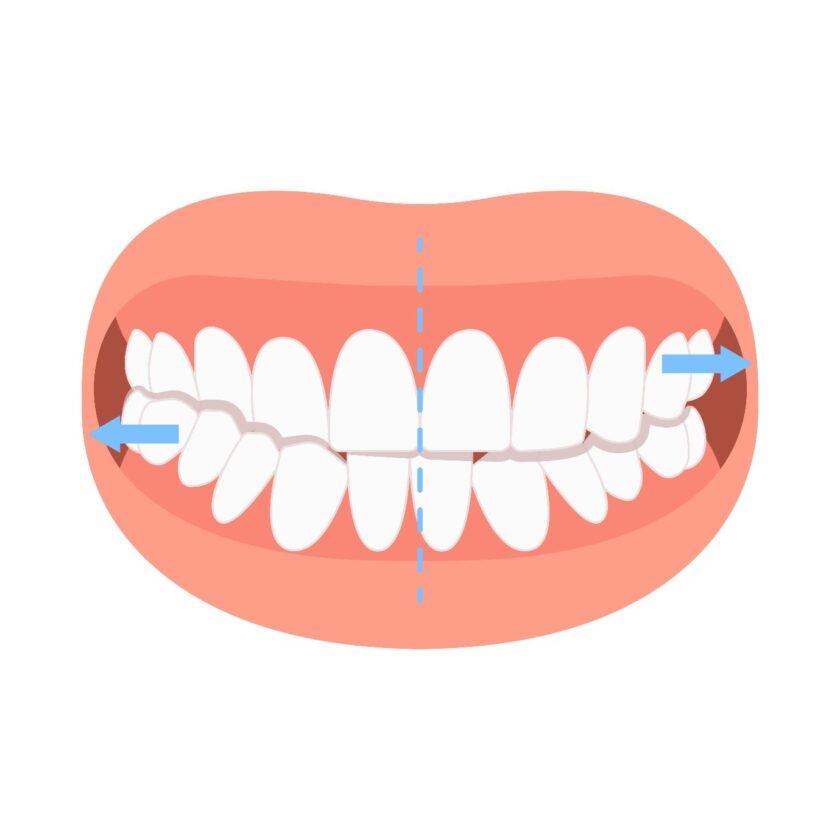 Clear aligners ensure that your underbite and overbite problem is fixed conveniently, and you get the perfectly aligned smile you have been looking for! We live in a world that is fast-moving and expeditious. Hence, the clear aligners smile ensures that your makeover treatment is not compromised even if you are not able to take out sufficient time for self-care. If you are still wondering why everyone prefers going for clear aligners to fix their overbite teeth, then let us tell you that clear aligners transform your smile without having to go through the sheer inconvenience traditional metal braces bring with them. Want to know more? Read on!
How do clear aligners fix your overbite teeth?
Clear aligners are backed by the latest technology, ensuring you have a seamless orthodontic procedure. They fix your overbite teeth by applying gentle and consistent pressure on your teeth, thus fixing your orthodontic issue and giving you a celeb-like smile. Moreover, clear aligners are custom-made and are prepared with the help of a 3D scan of the individual's jaw.
Fixing your overbite teeth with clear aligners as soon as possible is crucial. This ensures that you do not face orthodontic problems, such as tooth and gum damage, trouble while speaking and eating, maintaining your oral health, etc.
Why are clear aligners the right option to fix your overbite teeth?
1. No compromise on comfort
With clear aligners, you do not have to compromise on your comfort. Clear aligners are super comfortable compared to traditional metal braces, which often cause discomfort and bruise on your cheeks and tongue. They are a set of smooth and lightweight, transparent trays which are completely removable and cause no irritation.
2. Poses no restrictions on food
Often orthodontic treatments, such as traditional metal and ceramic braces often restrict you from eating food items that are hard to chew. This is because hard and chewy food items often loosen the metal brackets and wires. On the other hand, clear aligners do not restrict you from eating any food item as they are completely removable. So, binge on your favourite without having any second thoughts.
3. Fixes your overbite in lesser time
Orthodontic treatments, other than clear aligners such as metal and ceramic braces, take about 18 to 24 months to fix your orthodontic issues. On the other hand, clear aligners fix your overbite teeth in about 12 to 18 months, depending upon the severity of the overbite teeth.
Your way forward
Clear aligners for sure have seen a rise in one of the most preferred orthodontic treatments by people from all across the country in the past few years. They make sure that you are in your comfort and do not have to compromise on comfort, food, or time to align your teeth. So, if you have planned to get your overbite teeth fixed, you can check out leading and trusted smile makeover brands, like toothsi. They are a top-rated healthcare brand with one of the best smile makeover services. Moreover, they provide amazing at-home services. So, you can get a smile transformation without stepping out from the comfort of your home. Visit their official website and book a session today!