Looking for Bollywood horror songs for your Halloween party to create the perfect scary atmosphere. Bollywood has composed some of the greatest creepy songs which are going to haunt you for days. Here is the list of 12 most haunting songs from Bollywood. I have also created a YouTube playlist so that you listen to all songs in one place.
1.Aayega Aanewala – Mahal
Mahal was India's first real horror movie. It was based on reincarnation theme, starring Ashok Kumar and Madhubala in lead roles. Aayega Aanewala, a song by Lata Mangeshkar was a blockbuster and still remains so. The song was equipped with haunting background scores which are sure going to make the atmosphere creepy. This is one of the first few songs where haunting background scores were used.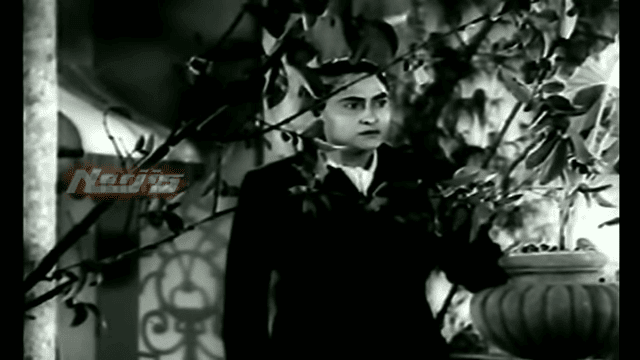 2.Kahin Deep Jale – Bees Saal Baad
I still remember the haunting tunes of the song Kahin Deep Jale by Lata Mangeshkar when I used to hear it in my childhood.  The song was set amidst dense forests and picturization was just perfect. Biswajeet hears the voice of the supposed spirit and he is looking for the girl who is singing.  Try listening to the song in the night, It is scary enough to give you goosebumps. If you haven't watched the film, make sure to add it to your watch list.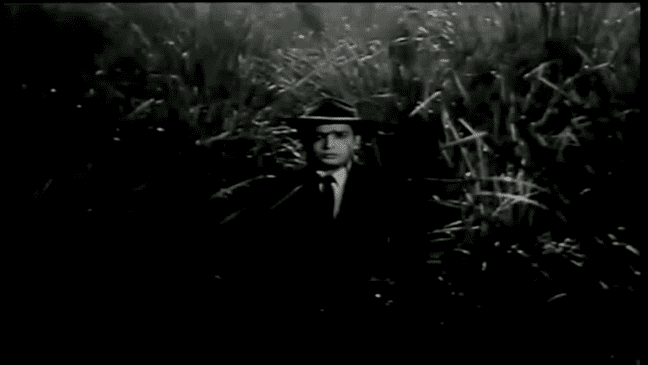 3. Jhoom Jhoom Dhaltee Raat – Kohraa
Kohraa was a remake of the superhit Hollywood film Rebecca.  Jhoom Jhoom Dhaltee Raat is one of the most haunting songs. It was beautifully composed by Hemant Kumar. Waheeda Rehman is running terrified through the mansion. She thinks the house is haunted by his husband's first wife. Lata Mangeshkar captures the fears of the actress in her voice. Listen to this creepy song if you are not afraid of your house being haunted.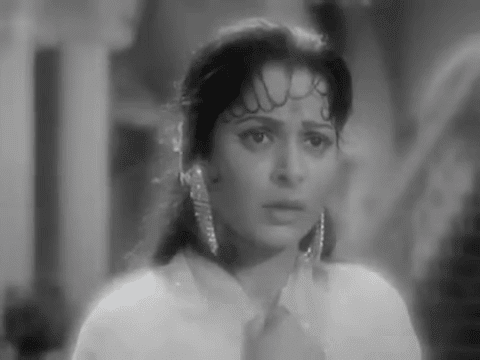 4.Gumnaam Hai Koi – Gumnaam
The song Gumnaam Hai Koi is still used as the theme song for many horror TV series. An iconic haunting song from the film Gumnaam will send shivers down your spine. Eight people are trapped on a deserted island and they are getting killed one by one. They hear the creepy song Gumnaam Hai Koi on the island and try to find the girl.  You can still hear the song playing on Radios. Just imagine yourself on a lonely road at night listening to the song.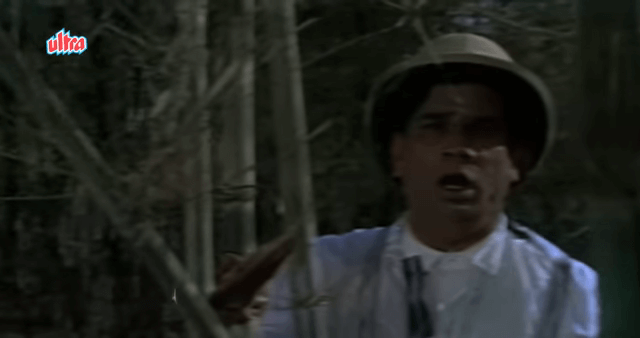 5. Bindiya Tarse Kajra Barse – PHIR WAHI RAAT
Another Haunting Melody by Lata Mangeshkar, Bindiya Tarse Kajra Barse song is from superhit horror film Phir Wohi Raat. Another interesting fact about the film is that It is the only film directed by Danny Denzongpa.  Asha comes back to her ancestral mansion with her lover Dr. Vijay. She witnesses many strange things and this horror song is just one of them. The song at night is enough to make you scared.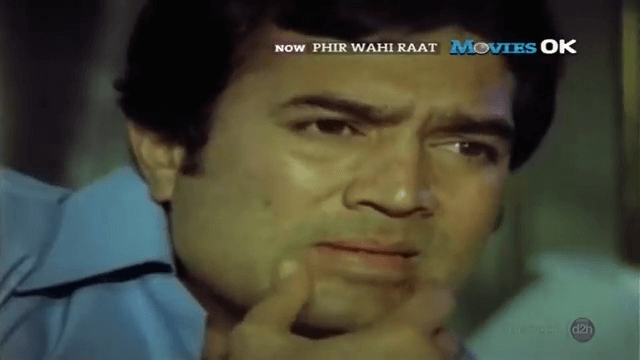 6. Akele Hain Chale Aao – Raaz (1967)
Akele Hain Chale Aao is a beautiful song from the film Raaz starring Rajesh Khanna and Babita. The music is composed by Kalyanji and Anandji. Mohammed Rafi and Lata Mangeshkar have given their voices to Rajesh Khanna and Babita. Kumar is living in Africa, he is haunted by recurring dreams of one railway station in India. He comes to India with his friend and finds the exact railway station. He is trying to find the truth about himself and Sapna whom he meets in India. The song comprises all elements of a scary song, night, some old mansion and unknown singing voice.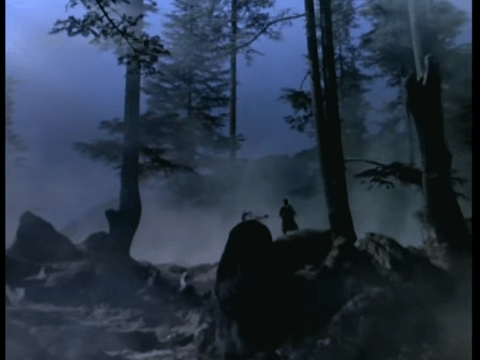 7. Lag Jaa Gale – Woh Kaun Thi
Lag Jaa Gale is an iconic song from the Bollywood horror flick Wo Kaun Thi.  You can listen to the song frequently on the radio channels. This is a beautiful heart touching song in the golden voice of Lata Mangeshkar. The song is romantic and haunting at the same time. If you have watched the film, you will understand it.  Listening to the song at night when you are alone will give the feel of a lifetime.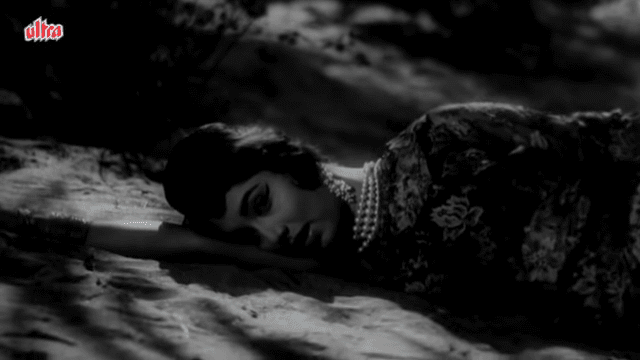 8. Saathi mere saathi – Veerana
A haunting and erotic song from Ramsay brother's horror flick Veerana, the song is the voice of a wandering spirit. Jasmin is a young beautiful girl, she is possessed by a vengeful spirit from her childhood.  She keeps roaming around isolated places to seduce and kill people. Kavita Krishnamurthy has given her voice to this beautiful song. This was perhaps the last movie of the beautiful actress Jasmin.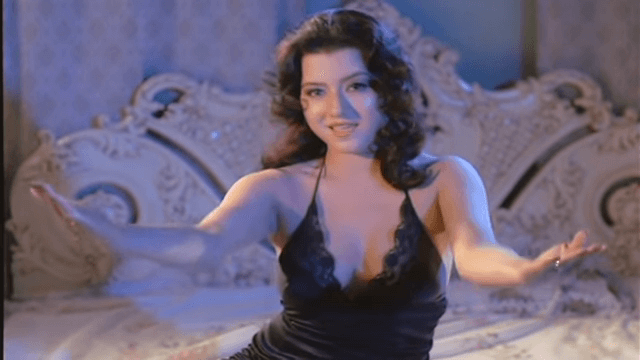 9. Mera Saaya Saath Hoga – Mera Saaya
Mera Saaya Saath Hoga is an emotional and haunting song in the legendary voice of Lata Mangeshkar.  Filmed on Suni Dutt and Sadhna, the song os from the Raj Khosla's mystery film Mera Saaya.  Rakesh is a lawyer, his wife Geeta dies in his arms. Another Girl Nisha who looks similar to Geeta claims that she is Rakesh' wife.  Listen to the song and you will feel that her wife is following him even after death.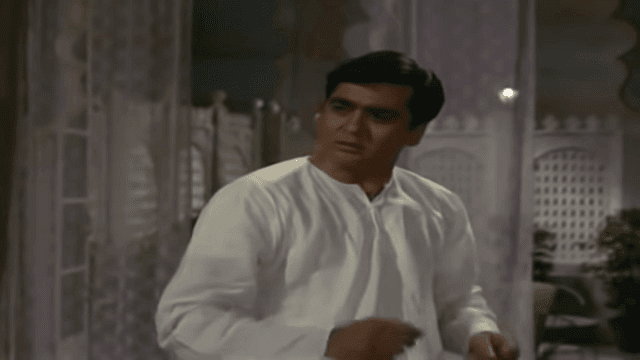 10. Aapke Pyaar Mein – Raaz (2002)
A song from a musically hit film Raaz, Aapke Pyaar Mein was filmed on Dino Morea and Malini Sharma. This is one of a kind of horror film which got more popularity for its songs.  Alka Yagnik has sung this heart touching song. The song describes the endless desires of a girl who does not want to leave her love even after death.  One of the best horror song to set your mood the scary nights.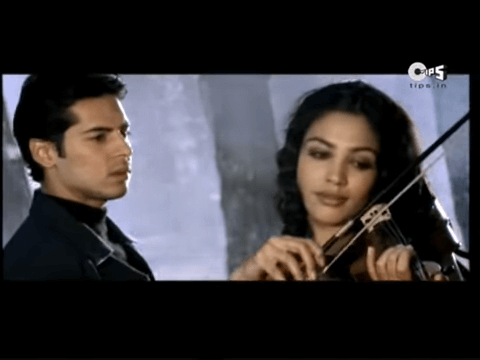 11. Suna Suna Lamha Lamha – Krishna Cottage
Suna Suna Lamha Lamha is one of the best horror songs.  The song filmed on Sohail Khan and Isha Koppikar gives a perfect emotional and haunting touch to the atmosphere. Shreya Ghosal has given voice to this beautiful song from Horror movie Krishna Cottage. The song is the voice of the girl who is searching for her love from previous birth.  A song to listen when you are feeling lonely and waiting for your love.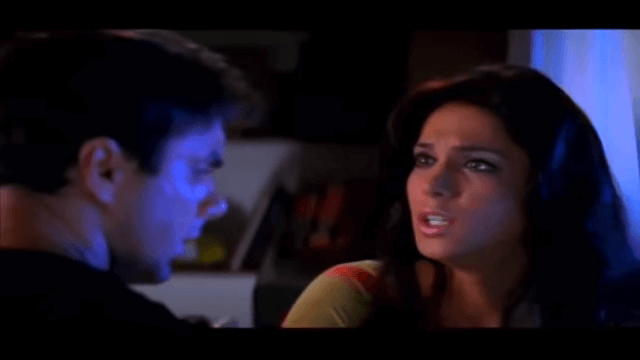 12. Saur Baras – Haunted 3D
As the name suggests, Sau Baras song described the painful emotions of a girl who is trapped in some place since years.  Actress and Singer Tia Bajpai have given her voice to the song. This is one of the songs where actress herself expressed her feeling through singing. Filmed on Mimoh Chakraborty and Tia Bajpai, this song is going to haunt you for days. If you have not watched India's first 3D horror, go watch it and feel the horrors of the Meera who is trapped and violated.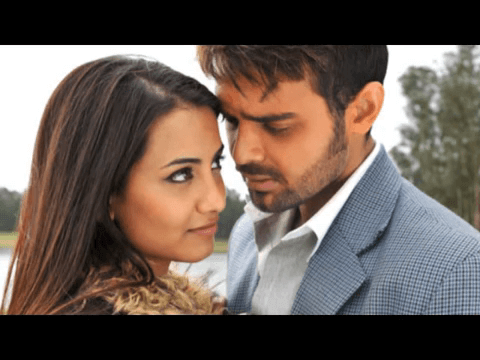 Listen to our playlist of Bollywood's Most Haunting Songs
What is your favourite Hindi Horror song, please let us know in the comments section.