Salman Khan is undoubtedly one of the Bollywood stars who are always in demand. He started entertaining us from Biwi Ho To Aisi in 1988 and He still rules the heart of his million fans.  He has given many successful films to the Bollywood.  We already know about his films which were released. Did you know there are close to 15 Salman Khan's movies that were never released? Let's take a look at his unreleased films – some of them were more than 50% complete but could not make it to the big screens.
1. Ran Kshetra (1990)
After the huge success of Maine Pyar Kiya in 1989, another Salman Khan and Bhagyashree film Ran Kshetra was planned. However, Bhagyashree got married to Himalaya Dasani and the movie was shelved.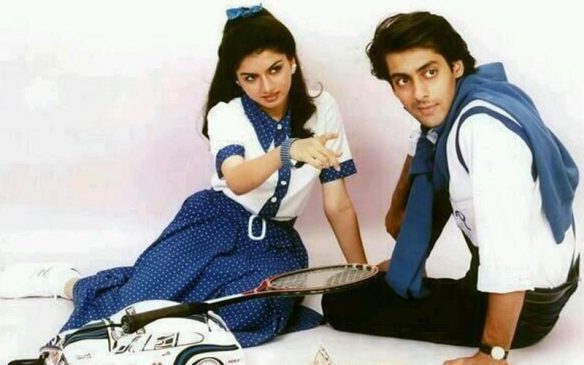 2. Mahabharat (1999)
This multi-starrer film was a dream of Raj Kumar Santoshi which never got completed.  Amir Khan, Salman Khan, Shahrukh Khan, Anil Kapoor and Sunny Deal were approached for the biggest film. Some photoshoots happened for the film but the film was never made.  For Bollywood fans, it still remains a dream to see all three Khans in one Bollywood film.
3.Dil Hai Tumhara (1991)
This was a Raj Kumar Santoshi's film which featured Salman Khan, Meenakshi Sheshadri and Sunny Deol.  Only few scenes were shot and the project was stopped.  A different film starring Rekha, Arjun Rampal, Preity Zinta, and Mahima Chowdhary was released in 2002 with the same name. The 2002 film "Dil Hai Tumhara" used the same Santoshi's script that he wrote a decade back.
4.Gherao (1991)
Raj Kumar Santoshi's film Gherao was announced after his previous project Dil Hai Tumhara got shelved. Salman Khan was again signed for the film so that his signing amount towards DHT can be adjusted for Gherao. Manisha Koirala was signed for the lead actress. However, the project could not progress beyond Muhurt.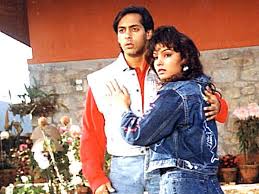 5.Buland (1992)
Salman Khan had completed about 80% of the shooting for the film with Somy Ali.  The movie got shelved for unknown reasons. Somy Ali was about to make her Bollywood debut with the film but the movie was never completed.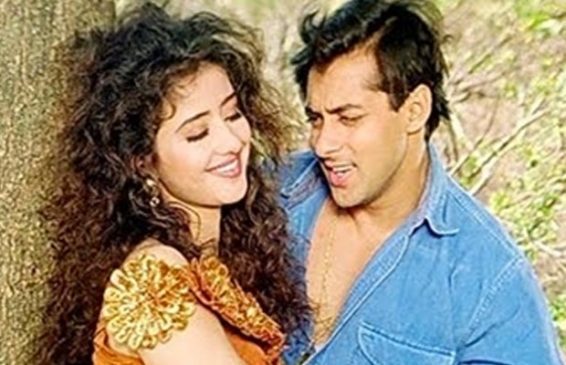 6.Aye Mere Dost (1991)
The film was launched on 4 March 1991 with a start cast of Salman Khan, Karishma Kapoor, Divya Bharti, and Arbaaz Khan. Nadeem-Shravan recorded a song for director Esmayeel Shroff's film. But the movie was never made. One of the songs composed for the film was later used for Esmayeel Shroff's another film Majhdhaar (1996) featuring a love triangle of Salman Khan, Rahul Roy, and Manish Koirala.
7. Raam (1994)
This film was the directorial debut of Sohail Khan.  Produced by Mansoor Siddique, The film had a start cast of  Salman Khan, Anil Kapoor, and Pooja Bhatt.  The shooting for the film was started and it was about 40% complete. Then there were some budget concerns raised by the producer as the budget was crossing the estimated amount. Salman Khan tried to produce the film under his home banner but the film could not be completed.
8. Jalwa (1998)
Ketan Dhawan's film Jalwa had a star cast of Salman Khan, Armaan Kohli, and Sanjay Dutt. The film was about to be a complete action film. After shooting a schedule in Mauritius, the director changed his mind and he decided to make a family movie instead.  He canceled the film and the film was never made.
9. Aankh Micholi (1997)
Salman Khan had to play a double role in Anees Bazmi's film Aankh Micholi.  The project was shelved as Salman Khan was not interested in playing a double role immediately after his double role in Judwaa film. It is speculated that Anees Bazmi is using the same script for his upcoming film "No Entry Mein Entry", a sequel to comedy film No Entry.
10. Chori Mera Kaam
This movie had a star cast of Salman Khan, Suniel Shetty, Kajol, and Shilpa Shetty. Directed by Aziz Sezwal, the film was about 50% complete.  The project was shelved for unknown reasons.  The interesting thing is that one of stunt scene shot for the film featuring Salman Khan and Suniel Shetty was later used in Thumbs Up's commercial.
11. Dus (1996)
It was Mukul Anand's film featuring Sanjay Dutt, Salman Khan, Raveena Tandon, and Shilpa Shetty.  The director Mukul Anand died of a heart attack when the filming was about 40% complete. The film was never completed or released.  Anubhav Sinha made an unrelated film with the same title "Dus" in 2005 that also featured Sanjay Dutt and Shilpa Shetty.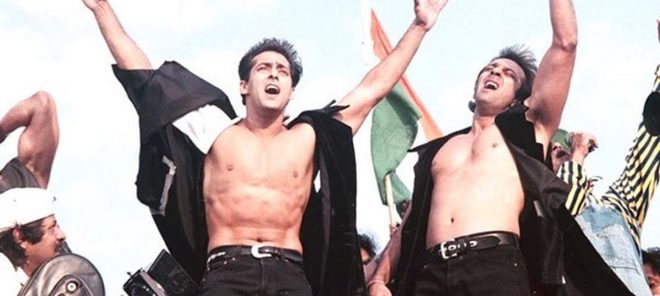 12.Raju Raja Raam
Directed by David Dhawan, The film had a star cast of Salman Khan, Govinda, Manisha Koirala, and Jackie Shroff.  The production house faced the financial crisis when the film was 70% complete. The project was shelved and the film was never completed.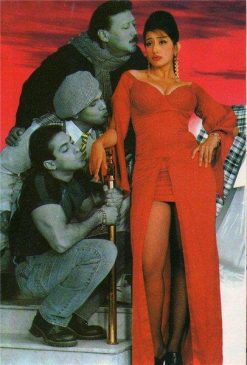 13. Sagar Se Gehra Pyaar
This Salman Khan movie was just announced with lead actress Raveena Tandon. However, nothing much happened after the announcement and the film was never made.
14. Handsome
The film was announced with a star cast of Salman Khan, Sangeeta Bijlani and Nagma. Nothing else happened after thereafter and the movie was never filmed.
If you know any other Salman Khan's unreleased movies, please let us know in the comments section.