Prithviraj Sukumaran is an actor, producer, director, playback singer from Kerala who works in Malayalam movies, and sometimes in Hindi, Tamil and Telugu movies. He completed 19 years in the film industry. He has also produced a couple of successful movies. He has also honoured with the National award for producing the film Indian Rupee. He has given many super hit Malayalam movies.
Below given are 33 best movies of Prithviraj Sukumaran:
1. Mumbai Police
IMDb Rating: 8
Release Year: 2013
Genre: Crime, mystery, thriller
Star cast: Prithviraj Sukumaran, Rahman, Aparna Nair
Plot: Antony Moses, ACP of Ernakulam, is involved in an accident which results in him losing certain memories. Before the accident he was on the phone with Farhan Aman, Commissioner of Police. Farhan finds out that he has solved the murder case of his friend, ACP Aryan, who had been killed during a police awards ceremony on the police parade ground. However, the accident causes partial memory loss before he can reveal the identity of the killer. Antony Moses is reassigned back to the case despite the memory loss due to Farhan's sharing of his past and the tragedy that occurred to their friend Aryan. Farhan is impressed by Moses' abilities as a police officer and reassigns him back. This story is a nonlinear narrative retracing Anthony's steps to his killer and revealing some bitter truths as he revisits his past.
2. Memories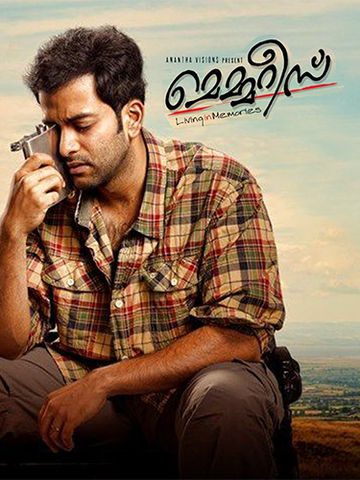 IMDb Rating: 8
Release Year: 2013
Genre: mystery, thriller
Star cast: Prithviraj Sukumaran, Meghana raj, Miya
Plot: A police officer has a tragic accident where his wife and only child have been murdered by an avenger in the movie, Memories. Having concerns about his drinking habits, his mother requested him to crack the case of a serial killer who likes to hang his victims as if on a cross. He accepts the challenge but does it in his own way.
3. Classmates
IMDb Rating: 8.1
Release Year: 2003
Genre: Romance, mystery, drama
Star cast: Prithviraj Sukumaran, Kavya Madhavan, Indrajith Sukumaran
Plot: Classmates is about Murali, the doyen of the college campus, P. Sukumaran, who is a fiery student leader with leftist beliefs, Satheesan, the opposite party leader, Pius, a rich and spoiled student, and son of Gulf settled parents, Thara Kurup, daughter of the local MLA, Rasiya, Murali's lover, and Esthappanachan, the hostel warden. The gathering of these classmates is an occasion for them to recall the past and reminisce.
4. Ayalum Njanum Thammil
IMDb Rating: 8
Release Year: 2012
Genre: Drama, romance, thriller
Star cast: Prithviraj Sukumaran, Pratap Pothen, Narain
Plot: This movie is based on the story of a committed senior doctor and an irresponsible junior doctor. The relationship of both doctors draws a vivid picture of the medical profession.
5. Mozhi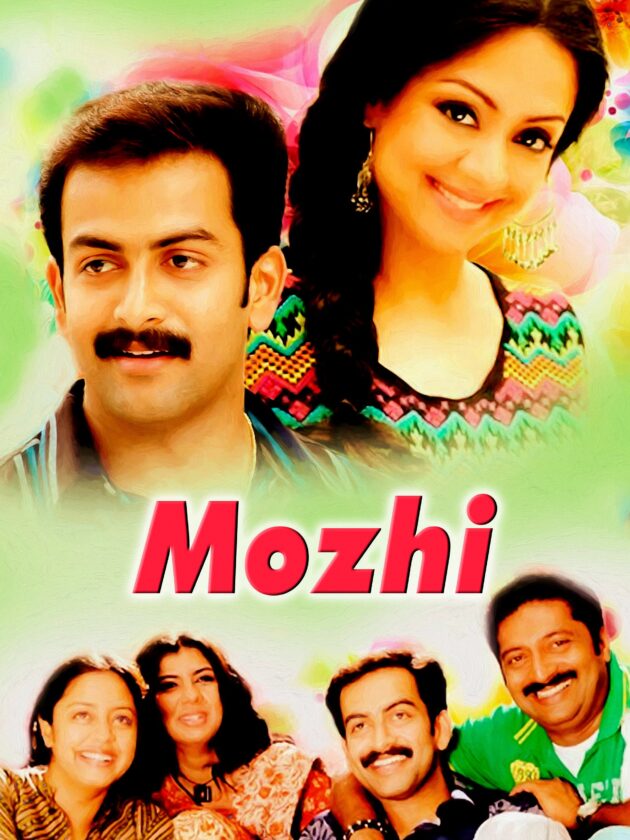 IMDb Rating: 8
Release Year: 2007
Genre: Comedy, romance
Star cast: Prithviraj Sukumaran, Jyothika, Prakash Raj
Plot: As Karthik and Viji work together in the music team of director Vidyasagar, they are close friends. One day, Karthik sees a deaf and mute girl walking along the street and is absolutely blown away by her. Archana is a deaf and mute girl who lives in the same complex as Karthik. He falls in love with her and learns sign language so that they can communicate. She becomes angry at him because she thinks her child will be deaf like her. In the end, she confesses her love for Karthik.
6. Ayyappanum Koshiyum
IMDb Rating: 8
Release Year: 2020
Genre: Action, drama, thriller
Star cast: Prithviraj Sukumaran,
Plot: Koshy, a retired havildar gets into trouble with the law in Attappadi five days before Christmas. When he gets into jail, the retired havildar promises that the moment he gets out, he will be back at him. Do the duo have a battle on their hands?
7. Indian Rupee
IMDb Rating: 7.1
Release Year: 2011
Genre: Drama
Star cast: Prithviraj Sukumaran, Thilakan
Plot: Prithviraj plays Jaya Prakash, alias JP, who is a young man who wants to make it big in life within a short period of time. Tini Tom plays CH, who is JP's best friend and partner in real estate business. Achuthamenon, played by veteran actor Thilakan, is a pivotal figure in the movie. After Achuthamenon's entry, JP decides to change direction in his life.
8. Celluloid
IMDb Rating: 7.7
Release Year: 2013
Genre: Biography, drama
Star cast: Prithviraj Sukumaran, Mamta Mohandas, Nedumudi Venu
Plot: J C Daniel, a passionate film buff, decides to make a movie out of his passion for films. However, he finds that his endeavour is an uphill task and is willing to sell all his possessions to make his dreams come true. A touching and poetic tribute to Malayalam cinema, Celluloid is a movie from director Kamal that portrays an age and a cast of characters that became iconic in Malayalam cinema's history.
9. Ennu Ninte Moideen
IMDb Rating: 8
Release Year: 2015
Genre: Romance, drama
Star cast: Prithviraj Sukumaran, Parvathy Thiruvothu, Tovino Thomas
Plot: In spite of the religious differences between Moideen and Kanchanamala, the family had been quite close until they fell in love. Their near and dear ones opposed the couple's union, but this strengthened their bond and enabled them to survive for decades.
10. Kaaviya Thalaivn
IMDb Rating: 7.6
Release Year: 2014
Genre: History, drama, music
Star cast: Prithviraj Sukumaran, Anaika Soti, Vedhika
Plot: The film tells the story of two rival artists in Sivadas Swamigal's drama troupe. One of them becomes successful while the other fails. The Kollywood version was dubbed into Malayalam and released in 2014; the Telugu version produced in 2016.