India has a vivid history in terms of culture, administration, and architecture. The history of Southern India covers a span of over four thousand years during which the region saw the rise and fall of a number of dynasties. One such dynasty was the Chola Dynasty. The Chola Dynasty was an era of South Indian Tamil rulers and Sangam poetry. He was of India's one of the most popular king and In this article we will be discussing some interesting fact about one such ruler of this dynasty South Indian King Rajendra Chola.
1. PERIOD OF REIGN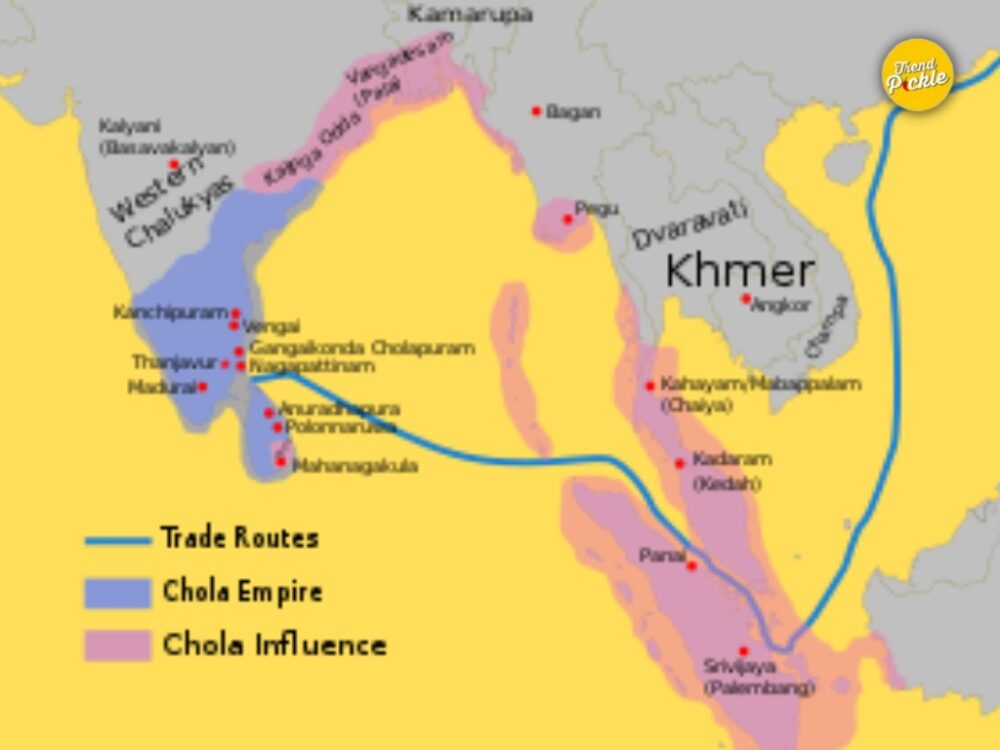 Rajendra Chola also known as Rajendra the Great was a Chola Emperor who reigned from 1014 to 1044 CE. RAJENDRA CHOLA was 43 when he was ascended to the throne. Before his ascension to the throne, he served as a Co-Regent under his father Rajaraja 1 from 1012 to 1014 CE.
2. EARLY LIFE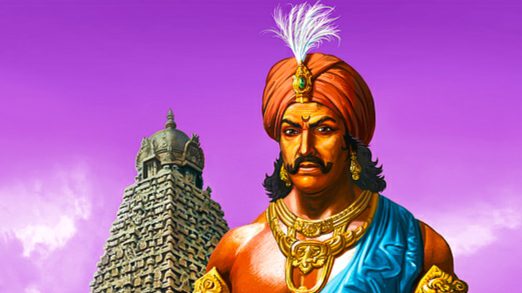 Rajendra was born in Thanjavur to Rajaraja 1 and his queen Vanavan Mahadevi. RAJENDRA Chola Was a member of the Chola army when he was young. He battled against many efficient rulers of that time including Western Chalukyas, Polonnaruwa, Ruhuna and rulers of regions including Chera Nadu, Pandiya Nadu and Sri Lanka.
3. RULING CAREER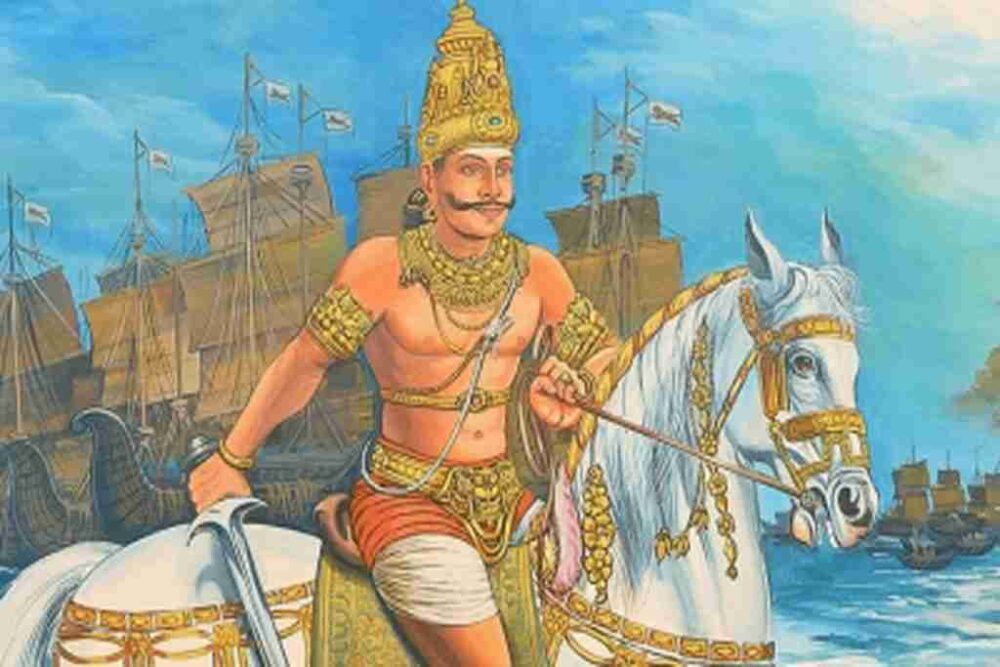 During his co-regency under his father, Rajendra captured Iddaithurai Naadu (central Karnataka), Vanavaasi (west Karnataka) in 1012 CE. In 1013 CE he captured Kollipaakkai (north Andhra Pradesh). Continuing his conquest, Rajendra then captured the capital city of Irrataipaadi Elaraillakam (north Karnataka and south Maharashtra) on behalf of his father.
4. OVERSEAS EXPEDITION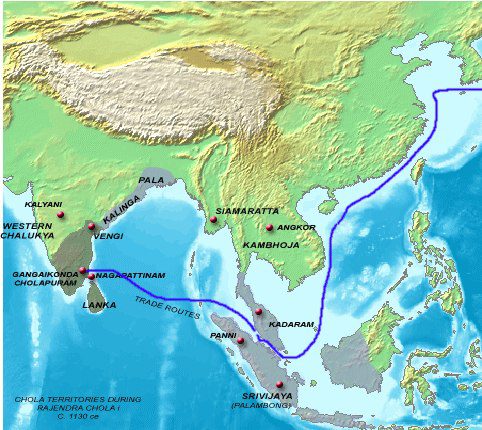 His first overseas expedition was in 1016 CE to Elamandalam, Sri Lanka and captured the entire island. The forces crossed seas again in 1018 CE to capture islands of Maldives and Lakshadweep. His overseas expedition was commenced in the year 1023 CE with a large fleet of ships directed to Sri Vijaya which was captured.
5. SIVA TEMPLES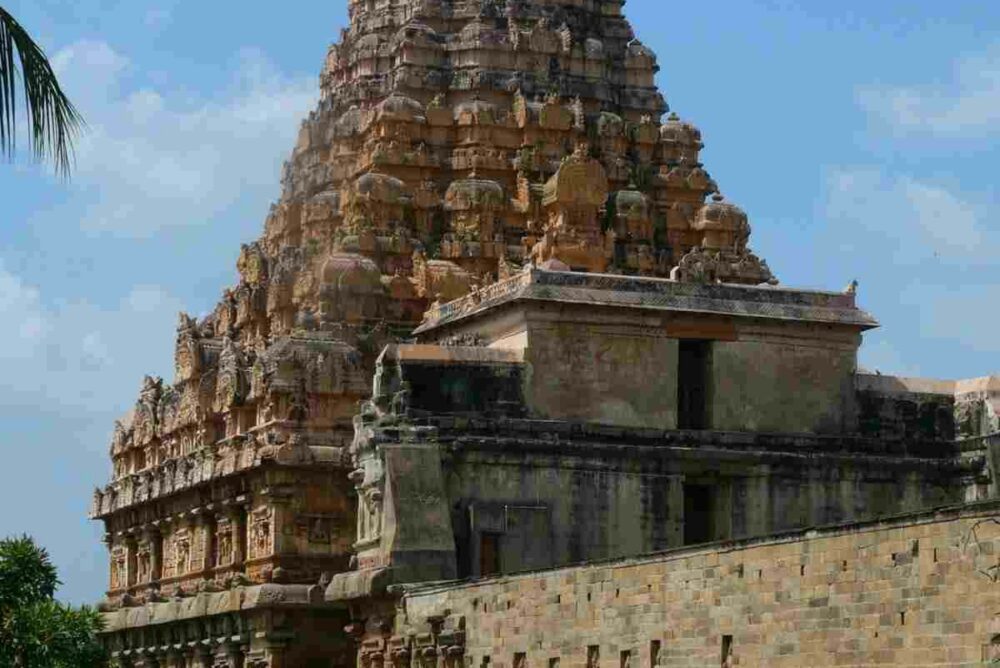 Considering the victory of Rajendra over Gangetic plains in 1022, the royal guru of Rajendra Chola, the Isaana Pandithar built a temple at Kulampandel in Tamil Nadu named as Gangaikonda Cholaeswarer, a Siva temple. In the memory of victory of Rajendra Chola over Sri Vijaya, another Siva temple, Vijayamkonda Cholaeswarem was built in Cuddalore district. Another Siva temple, Kadaremkonda Cholaeswarem was built in Vellore district in the memory of victory over Malaysia.
6. CHOLA- CHALUKYA WARS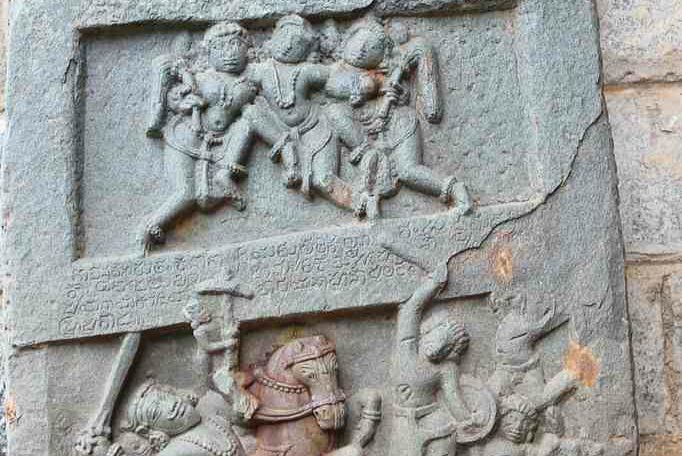 Rajendra annexed many Chalukya kingdoms during the reign of his father. From 992 – 1008 CE he annexed several towns including Rattepadi, Banavasi and Toanur. In the Battle of Maski(1019 CE – 1020 CE), Rajendra defeated Jayasimha 2 leading with his army of 900,000.
7. CONQUEST OF ANURADHAPURA
Anuradhapura was the capital city of island of Sri Lanka. It was invaded by Rajendra, chola commander Vallavaraiyan Vandiyadevan under Rajendra's father Rajaraja 1. The capital was renamed "Jananathamangalam", a title of Rajaraja. Another Siva temple called Rajarajeshvara was erected in the town of Mahatittha (modern Mantota, Mannar)
8. CONQUEST OF POLONNARUWA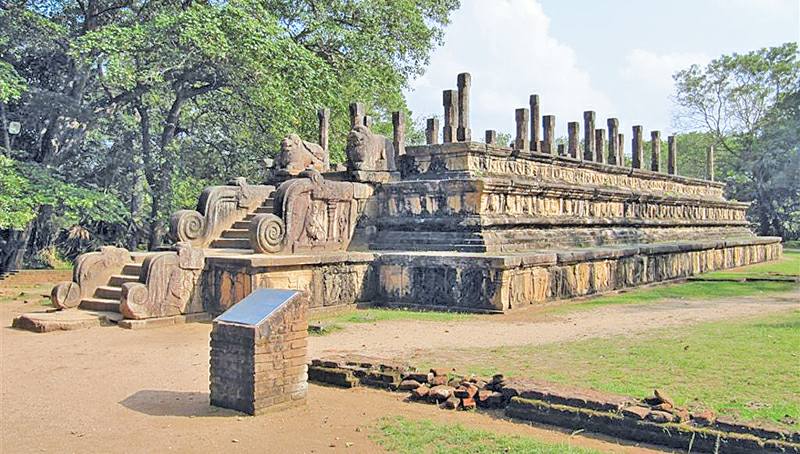 Rajendra invaded Polonnaruwa in 1017 CE. Chola raids were launched and by the end of fifth year, Rajendra had captured the whole island. The whole of Anuradhapura including the south-eastern province of Rohana were incorporated into the Chola Empire.
9. CONFLICT WITH PALAS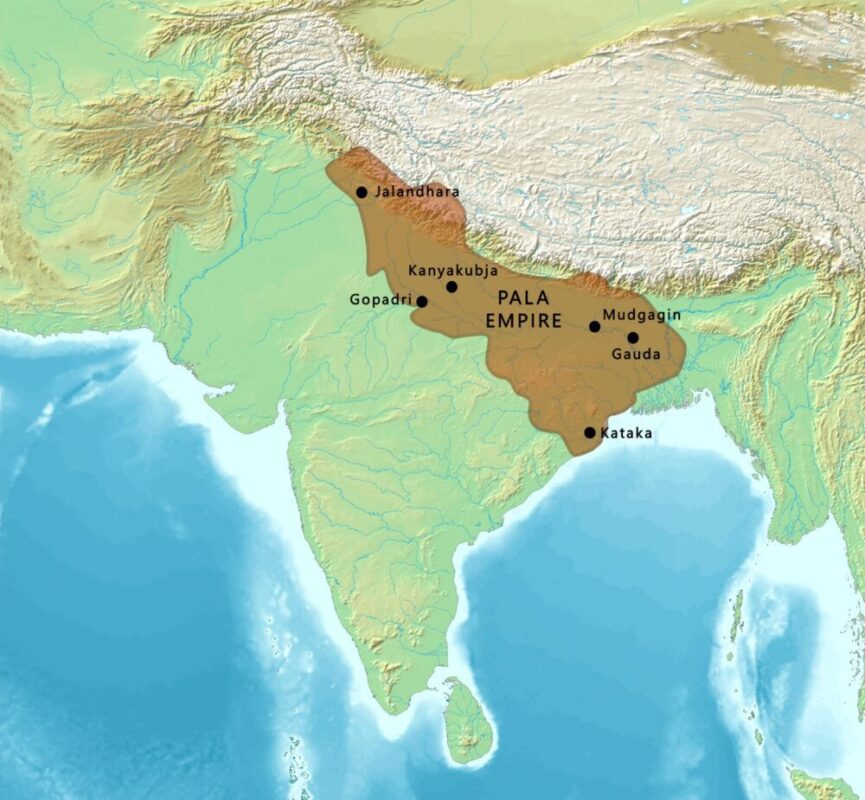 Rajendra's forces marched from Kalinga to Ganga in 1019 CE. Rajendra, along with the help of Paramaras and Kalachuris, defeated the ruler of Somavamsi dynasty. The Chola army then proceeded to the Pala kingdom and defeated Mahipala.
10. GANGAIKONDA CHOLAPURAM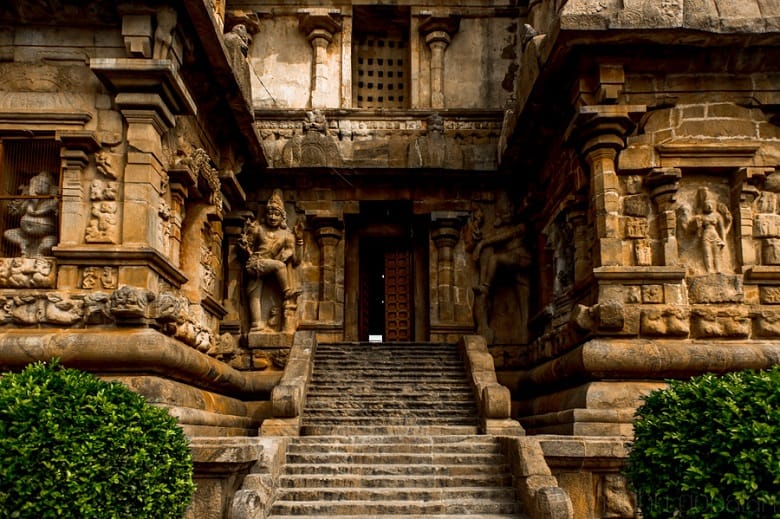 Rajendra celebrated his victory over Ganga by constructing a new capital – Gangaikonda cholapuram and built the Brihadeeswarar Temple. Rajendra's Ganga expedition was interpreted as many scholars to bring the waters of Ganga into Chola territory as a pilgrimage to the Ganges River.
11. FAMILY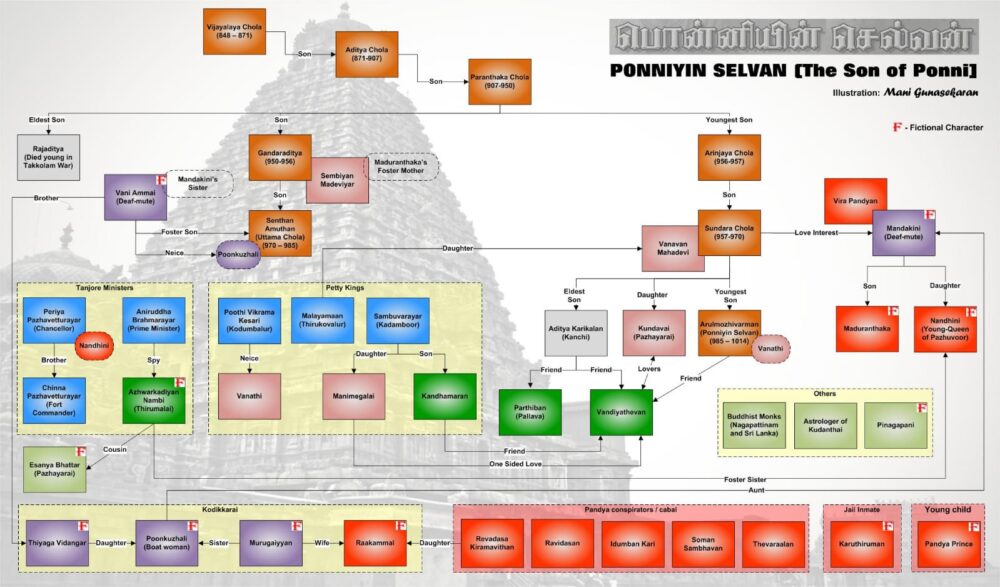 Rajendra had many queens including Tribhuvana, Mukkokilan, Panchavan Mahadevi and Vira Mahadevi last of whom committed sati upon Rajendra's death in 1044 AD. Rajendra had seven sons namely Rajarajan, Rajadhiraja, Manukula Kesari, Sanga varman, Rajendra II, Rajamahendran and Virarajendra.
12. WORK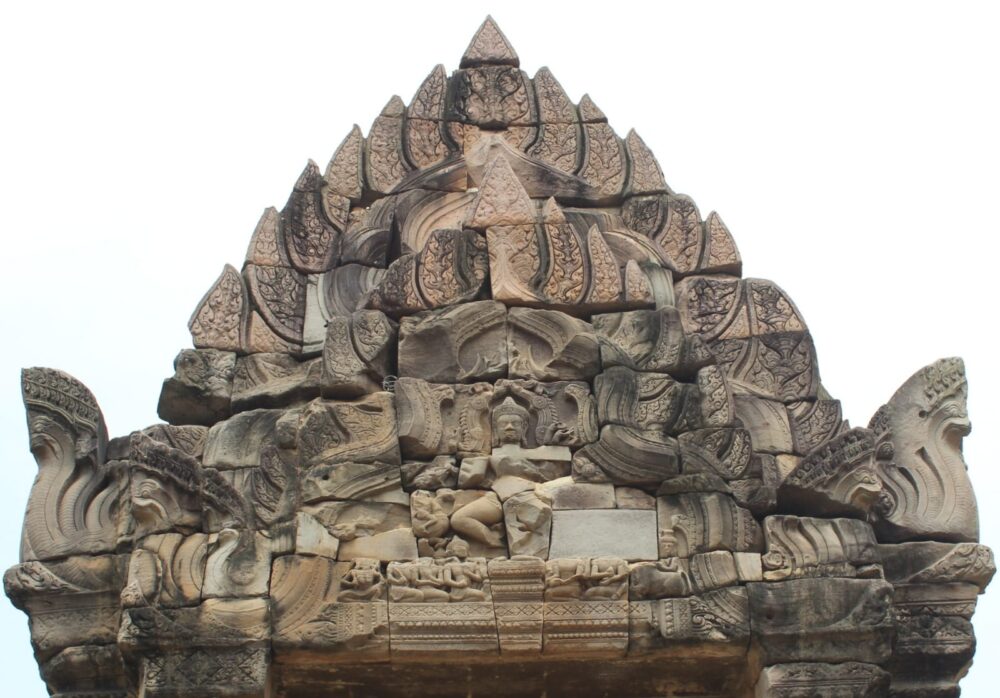 Rajendra was built a lot of architectural sites during his reign. Rajendra built Gangaikondacholapuram to commemorate his victory over the Pala dynasty. The city contained an artificial lake, which was filled with water from Kolerun and Vellar rivers. There were many temples in this city. He also built the royal palace of burnt bricks. The pillars were made of polished wood. Rajendra expanded the Pathirakali Amman Temple in Trincomalee. It attracted a lot of pilgrims during his reign.
13. INSCRIPTIONS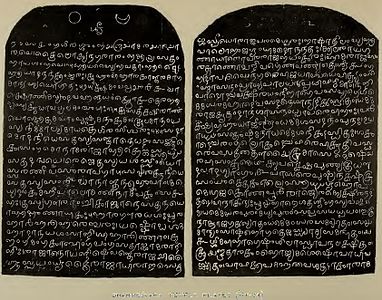 The Adhipuriswara temple's (Chengalpattu) inscription tells us about the natal star of Rajendra as Tiruvadarai. To celebrate the King's birthday, donations were made to this temple. The Umamahesvara temple's (Konerirajapuram) inscription refers to donations by Alvar Pirattiyar during the third year of King's reign.
14. LITERATURE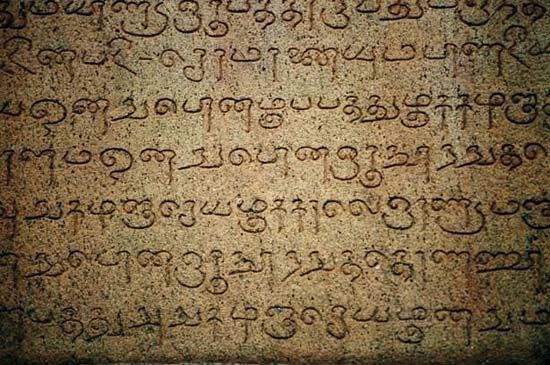 Vengayin Maindhan by Akilan covers the life and achievements of Rajendra Chola. Gangapuri Kavalan by Vembu Vikiraman tells the life story of Rajendra. Mannan Magal by Sandilyan was set in the period of Rajendra Chola. Gangai Konda Cholan by Balakumaran tells about the conquest of Rajendra over Gangetic plains. Ulagam Vendra Cholan by Bharathika which covers the war history and lifetime achievements of Rajendra.
15. TITLES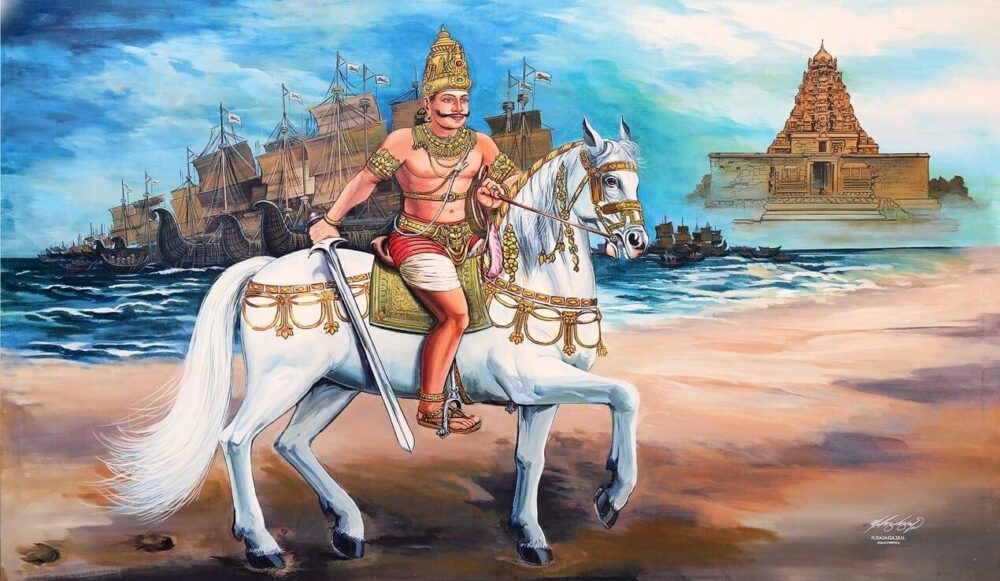 Rajendra was nicknamed Gangaikondachola after his successful conquest over Ganga River. He got the title of Kadaram Kondan after conquest of South-east Asia. He inherited the title Mummudi Cholan a title used by Tamil kings who have conquered all three kingdoms of Cholas, Pandyas and Cheras.
16. SOUTH-EAST ASIAN CAMPAIGNS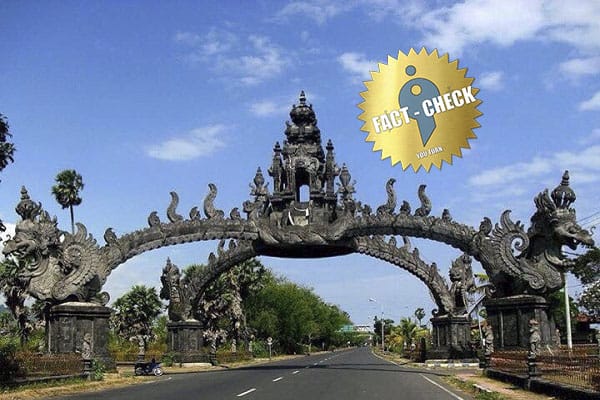 In 1025 CE, Rajendra's forces crossed the Indian ocean and attacked Malaysia and Indonesia. The Chola invasion was the end of Srivijaya. The Chola invasion was expanded to Tamil merchant associations and for the next century, the south Indian Tamilian trading companies dominated South-east Asia.
17. PERSONAL LIFE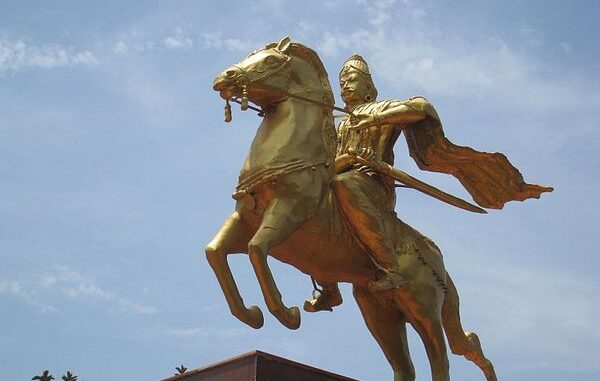 Rajendra was a poet and composed hymns in praise of God Shiva, according to the Siddanta Saravali of Trilochana Sivacharya. A commentary on the same work states that Rajendra brought a number of Saivas from the banks of river Ganga and settled them in Kanchi and within the Chola empire.
18. RELATIONS WITH CHINESE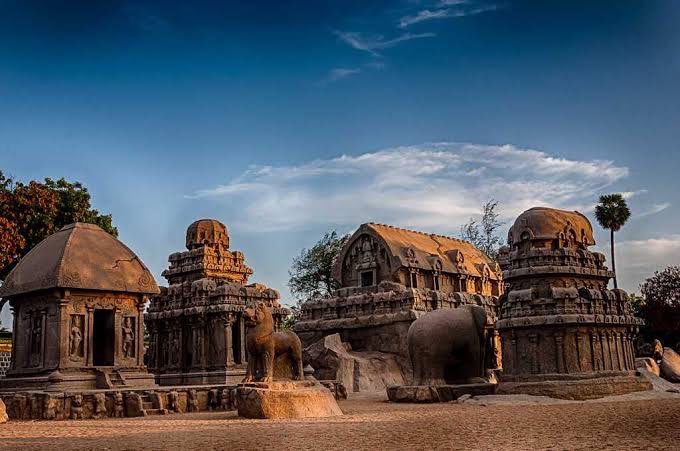 The Cholas were believed to have maintained good relations with the Chinese kingdoms, with the earliest mission sent from Chola king Rajaraja to the Song Dynasty in 1015, with subsequent visits in 1033 and 1077. The extensive trade between the Cholas and Chinese could have triggered disputes from Srivijaya kingdom, with the Cholas, as it was situated in-between the trade routes.
19. SRIVIJAYA AND CHOLAS: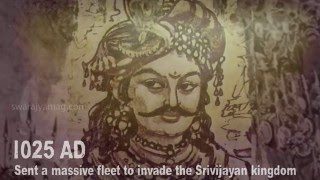 The relations between Srivijaya and Cholas improved later with the rising Tamil guilds in the region. Chola nobles were accepted in Srivijaya's court.
20. DEATH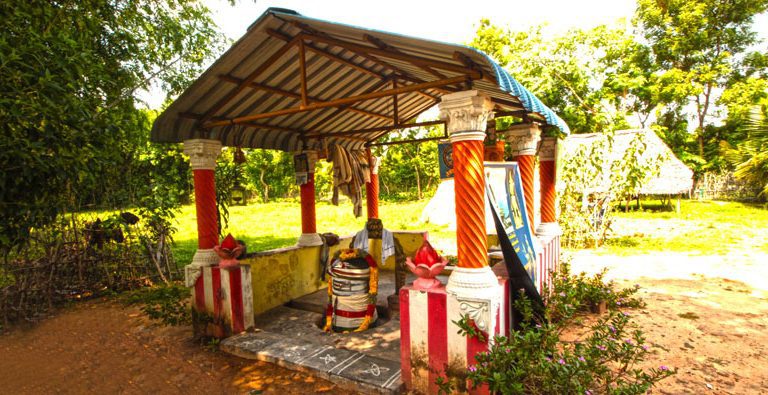 The account of Rajendra's death is stated in an inscription by his son Rajadhiraja 1, which states that Rajendra's queen Viramahadevi committed sati upon her husband's death and her remains were interred in the same tomb at Brahmadesam.Rajendra 1 died in 1044 AD at the village of Brahmadesam (Tamil Nadu).
The legacy of Rajendra 1 continues to embark upon our history an era of architecture, literature, and conquests. We hope you enjoyed this article!
FAQs
Q.1 Who killed Cholas?
After the Pandaya War The war marked the end of the Chola dynasty's rule in Tamil Nadu, and the Chola dynasty was completely absorbed by the Pandian Empire.
Q.2 What is the capital of Chola?
Thanjavur became the capital of the Imperial Chola Dynasty.
Q.3 Who is the greatest Chola king?
Rajaraja I, also known as Arulmoli Varman and regularly portrayed as 'Rajaraja the Great', was a Chola sovereign (ruled c. 985–1014) mainly associated with restoring the Chola power and guaranteeing its incomparability in south India and the Indian Ocean.