The history of Southern India was shaped by many powerful rulers. Many dynasties had ruled over Southern India over a span of four thousand years. Dynasties like – Chola, Chera, Pandya, Chalukya , Pallava , Satavahana, Rashtrakuta and many others have contributed to the cultural heritage of India. In this article we will be discussing 20 most popular kings from South India and their empires.
1. SAMUDRAGUPTA (350-375 AD)
EMPIRE: Gupta
Samudra Gupta was the second emperor of Gupta empire and son of Chandragupta 1 and the Licchavi princess Kumaradevi.
His empire extended from Himalayas in North to Vindhya Hills in South and from Punjab in west to Bengal and Assam in the east. His southern conquests included that of Eran (Madhya Pradesh) and advanced up to Kanchipuram (Allahabad inscription).
Samudra Gupta conquered the forest kingdoms of Jabalpur, Reva, Nagpur, and Bundelkhand in the Vindhya region.
FACT : He is known to have defeated twelve kings of South India and he called this as "Dharma Vijaya". The 12 kings defeated by Samudra Gupta were- Mahendra of Kosala, Vyagraraja of Mahakantara, Mantharaja of Kowrala, Mahendra of Pistapura, Swamydatta of Kottura, Damana of Yarandapalli, Vishnugopa of Kanchi, Hastivarman of Vengi, Neelaraja of Avamukta, Ugrasena of Palakkad, Kubera of Devarashtra and Dhananjaya of Kustalapura.
2. PULAKESHIN 1 (540-567 AD)
EMPIRE: Chalukya
Pulakeshin 1 is considered as the founder of Chalukya Dynasty.
Pulakeshin's empire covered modern day – Karnataka, Maharashtra, Andhra Pradesh, and Telangana, his capital being Badami/Vatapi (Karnataka).
The Chalukya inscription states that Pulakeshin made Vatapi the capital by building a fort there.
While talking about religion, many historians stated that Pulakeshin promoted Vedic religion and despised Buddhism and Jainism.
FACT : He also performed Ashvamedha sacrifice as stated by the Badami inscription (543 AD).
3. PULAKESHIN 2 (610-642 AD)
EMPIRE: Chalukya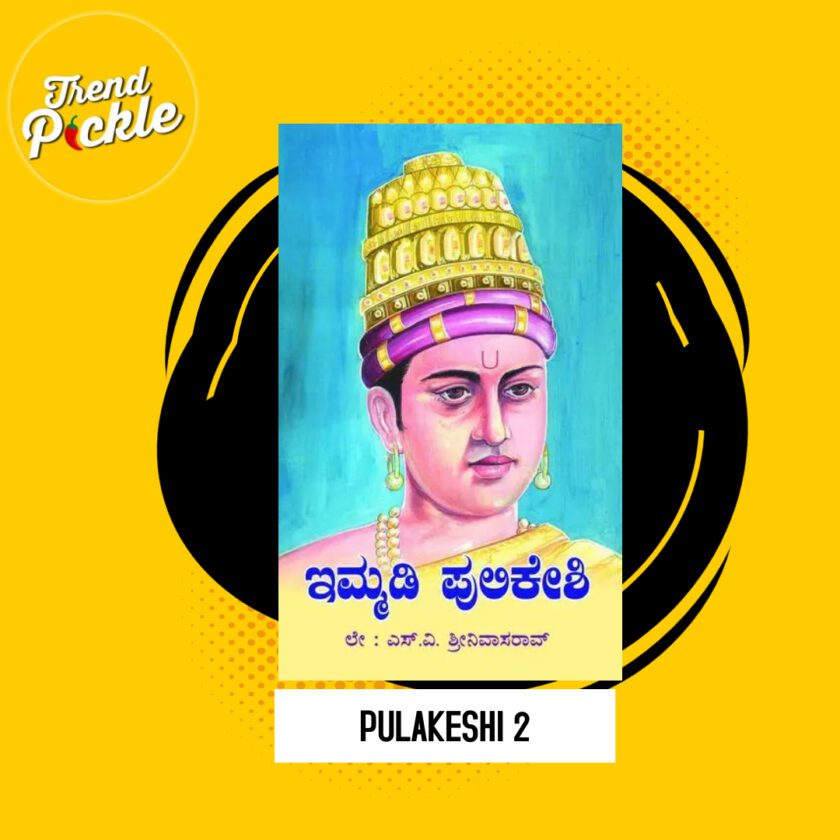 Pulakeshin 2 is the most famous and powerful ruler of Chalukya Dynasty.
His empire was extended to a larger portion of Indian Peninsula to the South of Vindhyas.
Narsimha Varman 1 , Pallava King attacked Pulakeshin in battle of Vatapi and Narsimha took the title of 'VatapiKonda'.
Apart from many battles that Pulakeshin fought, his biggest military achievement was his victory over Harshavardhana who ruled most of Northern India. However, the date of battle between the two has been debated by many scholars. Some scholars like K. V. Ramesh and K. A. Shastri , date the battle to c. 612 CE or before based on the Hyderabad inscription of Pulakeshin, whereas, many others like Shreenand L. Bapat and Pradeep S. Sohoni date the battle to the winter of 618–619 CE based on Bijapur- Mumbai grand inscription.
FACT : Pulakeshin was a Vaishnavite, but tolerant of other faiths too. Many temples were built during his reign, including – Meguti Jain temple at Aihole.
4. VIKRAMADITYA 1 (655-681AD)
EMPIRE: Chalukya
Following in the footsteps of his father Pulakeshin 2, Vikramaditya continued the task of repelling Pallava invasion and restoring the unity of his father's kingdom.
Battle of Vilande(670 AD) – During the reign of Paramesvaravarman, Vikramaditya advanced towards Kanchipuram, the capital of Pallava. Paramesvaravarman approached with his army towards Vilande and defeated Vikramaditya.
FACT : Vikramaditya ended the thirteen-year long Pallava domination and captured Vatapi with the help of his maternal grandfather Bhuvikarma.
5. VIKRAMADITYA 2 (733-744)
EMPIRE: Chalukya
Vikramaditya 2 is known to have conducted many successful military expeditions even before his coronation, the most prominent of them being that of Kanchipuram.
The most notable conquest of Vikramaditya 2 would be that of Kanchipuram, which was captured on three different occasions, the first time as a crown prince, the second time as an emperor and the third time under the leadership of his son and crown prince Kirttivarman 2.
FACT : Vikramaditya consecrated the famous Virupaksha temple and Mallikarjuna temple at Pattadakal.
6. MAHENDRAVARMAN 1 (600-630AD)
EMPIRE: Pallava
He was a Pallava ruler who ruled the modern-day Andhra Pradesh, and northern parts of Tamil Nadu in India in the early 7th century. He defeated Kalabhras to re-establish Pallava Kingdom.
The rivalry between Mahendravarman and Chalukya King Pulakeshin 2 grew with time and various battles were fought between them. Although Mahendravarman resisted most of Pulakeshin's attacks, he lost northern provinces to him.
FACT : Mahendravarman wrote a Sanskrit satire- Mattavilasa Prahasana (A Farce of Drunken Sport).
7. NARSIMHAVARMAN 1 (630-668 AD)
EMPIRE: Pallava
He successfully carried forward the Chalukya-Pallava rivalry that his father, Mahendravarman had started. In three battles, including one in Manimangalam near Kanchipuram in 642 CE, he defeated Pulakeshin II. Pulakeshin II died, and Narasimha Varman took the title VatapiKonda (the conqueror of Vatapi).
His general, Paranjothi (a Vikrama Kesari, also known as paradurga mardana), was well known for his devotion to Lord Siva and, as one of the 63 Nayanar saints, is said to have personally destroyed the city of Vatapi under Narasimhavarman's command.
FACT : Pancha Rathas Temple a Rock Cut temple was constructed during his reign which is a UNESCO world heritage site.
8. VIJAYALAYA CHOLA (847-871 AD)
EMPIRE: Chola
The Chola empire under the Pandyas and Pallavas had control over a limited area that included – districts of Mayiladuthurai, Chidambaram, Thanjavur, Tiruchy and Pudukkottai in modern Tamil Nadu.
Vijayalaya took advantage of the raging war between Pandyas and Pallavas and rose to prominence, his first conquest being Thanjavur from Illango Mutharaiyar, who was the final ruler of Mutharaiyar dynasty.
FACT : Vijayalaya built a temple devoted to goddess Nishumbhasudini (Durga) in his capital city of Thanjavur. He also renovated the city of Tanjore (Kanyakumari inscription). He also built Solesvara temple of Narthamalai, Pudukkottai.
9. ADITYA 1 (870-907 AD)
EMPIRE: Chola
During 903 AD, Aditya 1, was unsatisfied with his subordinate position and revolted against Aparajita (Pallava King) and thus started the onset of the power of Cholas in Southern India.
Aditya 1, the son of Vijayalaya Chola brought with him a conquest of the Pallava and extension of the kingdom by capturing Western Ganga Kingdom.
He had friendly relations with Cheras.
FACT : Aditya 1 is said to have build 108 temples for Lord Shiva along the banks of river Kaveri. He was also known by the surname – Kodandarama (Kanyakumari inscriptions).
10. PARANTAKA 1 (873-955AD)
EMPIRE: Chola
Parantaka 1 annexed Pandya by defeating Rajasimhan 2 and continued to rule for about forty-eight years.
His empire extended up to Nellore in Andhra Pradesh .
He is known to have dig many canals to promote agricultural prosperity throughout his kingdom.
FACT : Parantaka 1 was also known as destroyer of Madurai (capital city of Pandyas)
11. RAJARAJA 1 (947-1014 AD)
EMPIRE: Chola
Considered to be the most powerful and influential king of the South, his supremacy was extended to the Indian Ocean as well.
During his reign he initiated the project of land survey and assessment in around 1000 AD and reorganized his empire into units called Valanadus. He also focused on strengthening the local self-government.
He was the supreme commander of the northern and north-western provinces. The number of offices and officials increased during his reign which depicted strong administration.
FACT : The most famous temple – Brihadisvara temple, dedicated to Lord Shiva was built by Rajaraja 1 in Thanjavur. This temple is the perfect example of the Dravidian architecture that flourished during the reign of Cholas.
12. RAJENDRA CHOLA 1 (971-1044 AD)
EMPIRE: Chola
The extent of empire during his reign included most parts of present-day south India, with the river Krishna as the northern limit, Sri Lanka and the Laccadive and the Maldives.
Battle of Musanga (1020 AD)- A battle between Cholas and Chalukyas in which Malkheda was demolished and most of the western Chalukya territories annexed.
He captured Myanmar in 1023 AD , Sri Vijaya empire in 1025 AD and Malaysia in the same year.
Rajendra's successful expedition to Ganges and control over its water, gained him the title of Gangaikonda.
FACT : India's merchant navy training ship TS Rajendra was named in his honour.
13. RAJADHIRAJA CHOLA (994-1052 AD)
EMPIRE: Chola
He extended the Chola empire to most parts of Sri Lanka, Eastern Chalukya, and Kalinga, among other domains.
Vikram babu, wanted to expel Tamil armies from Sri Lanka. He was assisted by the Pandya King Vikrama Pandya and Jagat Pala, a prince from Kannauj. They were however defeated by RajaDhiraja.
FACT : He performed the horse sacrifice and earned the title Jayamkonda Cholan (The Victorious Cholan). He made enormous donations to temples as stated by the king's inscriptions.
14. DANTIDURGA (753-758 AD)
EMPIRE: Rashtrakuta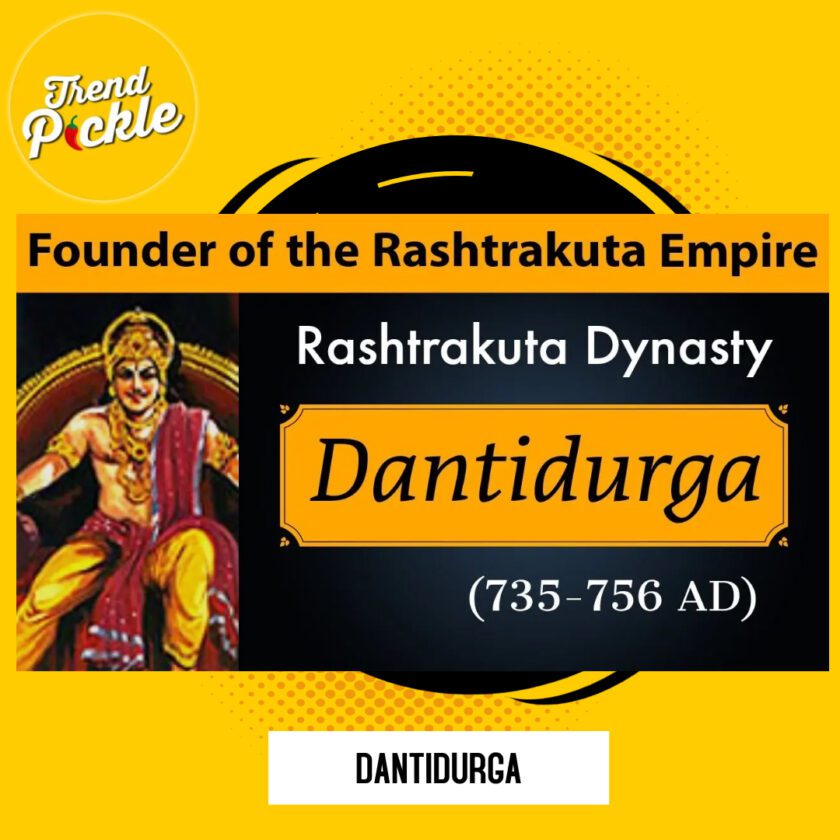 He was the feudatory of the Chalukyas when he ascended the throne in about 753 AD. He fought for Vikramaditya against the Pallavas and Arabs.
He annexed Gurjara Kingdom of Nandipuri and captured Madhya Pradesh by 750 AD.
He fought battle against Kirttivarman 2 and defeated him and thus laid the foundation of Rashtrakuta empire.
FACT : The inscription of Samangad states that he defeated the invincible Karnatabala of the Badami Chalukyas. He was a very clever diplomat.
15. KRISHNA 1 (758-773 AD)
EMPIRE: Rashtrakuta
Krishna 1 is said to have finished the power of Chalukyas by defeating Kirtivarman. He added Konkan to the preexisting Rashtrakuta empire.
He battled against Chalukyas of Vengi and captured Hyderabad.
He has built 18 Shiva temples during his reign and his 1800 coins, recently discovered, indicate his devotion towards Lord Shiva.
FACT : Krishna was not only a fighter but also a great builder. The famous rock-cut Siva temple at Ellora was constructed under his patronage.
16. DHRUVA DHARAVARSHA (780-793 AD)
EMPIRE: Rashtrakuta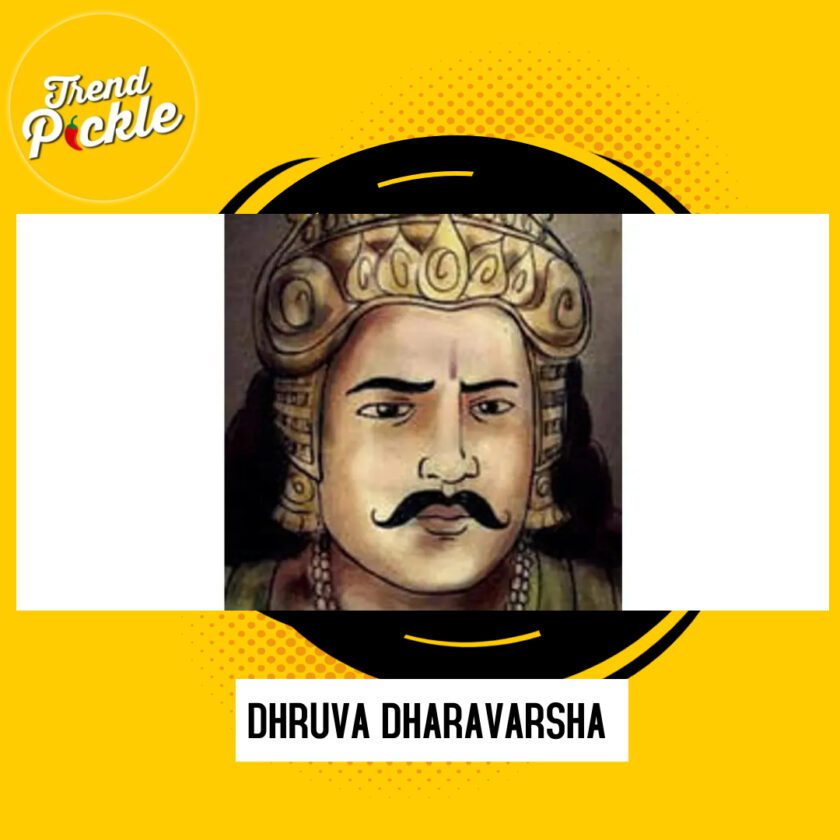 The Rashtrakuta empire is believed to have gained power across pan-India during Dhruva's rule.
Some of his major conquests include- Conquest of Kanchipuram (785 AD) and of Western Ganga Dynasty (788 AD).
Battle of Ganges-Yamuna doab – Dhruva defeated Vats raja (Gurjar- Pratihar empire) and Dharmapala (Pala empire of Bengal).
FACT : Vengi (Chalukyan King) married of his daughter Shila Bhattarika to Dhruva in around 786 AD because of an alliance forged by Dhruva.
17. GOVINDA 3 (793-814 AD)
EMPIRE: Rashtrakuta
Govinda 3 is believed to have the most successful military conquests amongst all the Rashtrakuta kings.
He conquered an area extending from Kannauj in the north to Kanyakumari in the south and from Banaras in the east to Bharuch in the west.
He defeated the king of Kosala to conquer Andhra and defeated the Pallava king Dantivarman (803, Kanchipuram).
FACT : He held many titles such as – Prabhutavarsha, Anupama, Prithvi Vallabh, Vimaladitya and many other due to his successful conquests.
18. AMOGHVARSHA 1 (814-878 AD)
EMPIRE: Rashtrakuta
Amoghvarsha's reign is notably one of the longest dated monarchical reigns with a span of 64 years. He set up a new capital at Manyakheta (Malkhed, Karnataka).
Battle of Vingavalli – Amoghvarsha defeated the Vengi Chalukyas in the battle of Vingavalli (Cambay and Sangli plates).
Amoghvarsha was an accomplished poet and scholar. Many Kannada and Sanskrit scholar prospered during his reign. Some of these were- Mahavir Acharya (mathematician who wrote Ganita-Sara-Sangraha), Jinasena, Virasena and Sri Vijaya (a Kannada Language theorist).
FACT : Amoghvarsha has been constantly compared to Ashoka because of his peaceful and loving nature. Amoghvarsha voluntarily retired from his throne in 877AD.
19. KRISHNA 2 (878-914 AD)
EMPIRE: Rashtrakuta
During his reign, Krishna 2 cultivated matrimonial alliance with Chedis to for military gain.
He defeated the kingdoms of Banga, Kalinga, Magadh and he also defeated Gurjara Bhoja 1 of Pratihara dynasty to bring Rashtrakuta under the direct rule from Manyakheta.
FACT : Krishna's daughter had married a Chola king Aditya 1 and with this Krishna had hoped to take the Tamil empire under his influence. In the battle of Vallala in 916 AD, Rashtrakutas lost to Cholas.
20. INDRA 3 (914-929 AD)
EMPIRE: Rashtrakuta
Soon after the defeat of a Paramara ruler by Indra 3, they became feudatories of the Rashtrakutas.
Indra 3 set his feudatory, Narsimha 2 of Vemulawada (Chalukya king) to defeat Mahipala 1 (from the writings of Kannada poet Adikavi Pampa). Pratihara rule was finally weakened.
FACT : Indra patronized Kannada poet Sri Vijaya and Sanskrit poet Trivikrama.
Frequently Asked Questions:-
1) Which Dynasty was the most powerful in South India?
The Chola Dynasty was a Tamil thalassocratic empire of southern India, one of the longest-ruling dynasties in world history. The earliest datable references to the Chola are in inscriptions from the 3rd century BCE left by Ashoka, of the Maurya Empire.
2) Who is the first King of Tamil Nadu?
It is generally believed that it is due to the Aryans that the Dravidians had to stay back in the far south. During the 1st to the 4th century, the early Cholas ruled the lands of Tamil Nadu. The first and the most important king of this dynasty was Karikalan.
3) Who is the bravest king on Tamil Nadu?
Cholan. The Chola administration was one of the longest-decision lines in the historical backdrop of southern India. …
Tamil Kingdom: Pandyas. …
Tamil Kingdom: Cheras. …
#5 Raja Cholan. …
#4 Rajendra Chola- …
#3 Karikala- …
#2 Narasimhavarman I. …
#1 Senguttuvan-
4) Who was the greatest king from South India?
South India's 'greatest king' was, Krishnadevaraya of Vijayanagara.