Gone are the days when we had to ask strangers for an address. Now we can use android apps on our smartphones. Google map has become an integral part of lives. Whenever we need to go to any place, we can rely on the google maps app for directions. Google maps, the tool which started with the basic features,  witnessed the addition of many new features with the time.  Read below Google maps tips, tricks, and features which will help you on the road and off the road.
1. Remember where you parked the car
Have you ever spent your time locating your car in the parking garage? It happens with most of us that sometimes we forget the exact parking spot.  you don't need to worry again, Google Maps can remember your parking location. When you arrive at a place, tap the little blue dot and you will get an option to save your parking location. You can also share your parking location with your friends and family. Google has also launched it parking situation finder service in select cities. if you live in those cities and use an Android device, you can see how the parking situation is going be at your destination. When you enter an address in maps, it displays a P logo with the following three situations – limited, medium, and easy.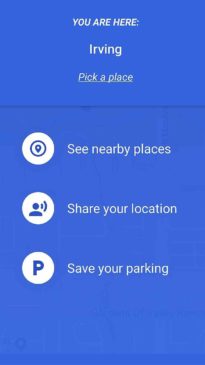 2. Download Offline Google maps
You are going to a place, you set the directions on the map and start the journey. On the way, your mobile network goes unavailable and in turn, google maps stop working and you just the miss the turn. you do not have to miss any direction again. You can download the offline maps of your area, your destination or you can select your own map to download. Once you have downloaded the offline maps, it will be active for one month unless you update it. Enjoy your journey without worrying about the mobile network.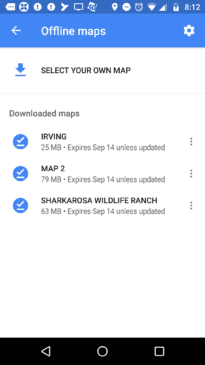 3.  Find Directions with a single click
If you are using google maps in desktop, you can find directions to any address with a single click.  Open google maps, right-click anywhere on the map and it will open a pop-up screen. you can either click "Direction to here" or "Directions from here" to get the directions for that address.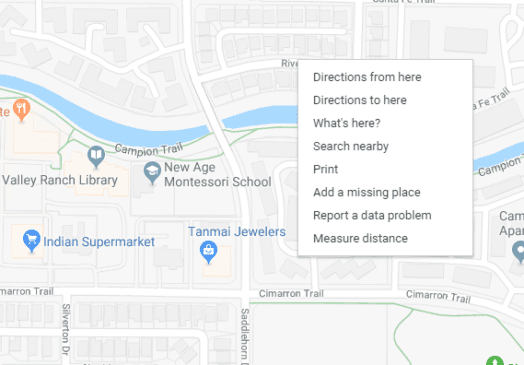 4. Add Multiple Stops to Your Journey
Many times your car tips include stops. You are going to your destination and you want to take a stop at a cafe, gas station, friend's house etc. You can add multiple stops to your journey in the google maps.  Enter your destination in the maps, click on directions and the map will display the direction to the destination.  To add a stop, click on three small dots next to your location and it should pop up a screen with an option to add stops. you can multiple stops like stop A, stop B to your journey.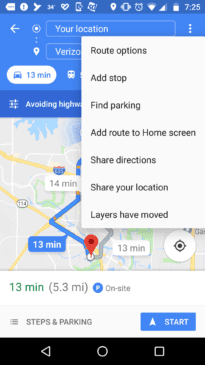 5.  Check ride-sharing services
You are going to attend a festival or party, you don't want to worry about parking or driving, let other people drive you.   Enter your direction in the map, click on directions and map display all possible transport options including car, cycling, walking, public transport, flights and ride-sharing services like Uber, Lyft.  Click on the little figure icon asking for a lift, and it will display the available ride options and the approximate fares. Please note that you can not book the cab from maps app, it will ask you to open the app for the ride service chosen by you.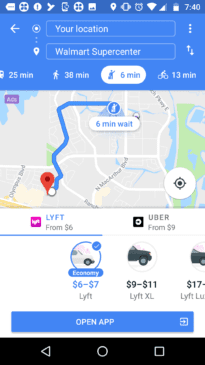 6.  Add your favorite places to the map
There are places where you go frequently like your favorite cafe, your friend's home address etc. You add these places to the list of your places on maps. Open google maps in desktop or open google maps app, click on the three lines on the top left corner, it will open the menu options and there you will find the Your places option. Here you can create a list of your favorite places,  "want to go" places etc. you can also create your private custom google map and fill it with information that is relevant to you. In the labeled section, you can edit your home and work address.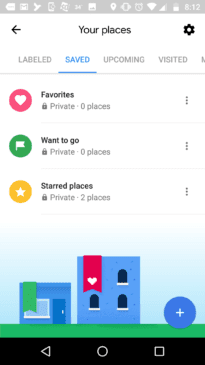 7. View Your Google Maps History and timeline
Google tracks and maintains your every activity from google searches to map searches. you can always view you google map history at myactivity. The portal will show the complete history of your activities. If you want to view your activity for google maps, click on the item view in the left side menu and you can filter activities by product and filter. you need to choose google maps product to view the google maps history. you can delete any record from the history if you want to.  you can view more advanced version of your activity and maps history at Google maps timeline.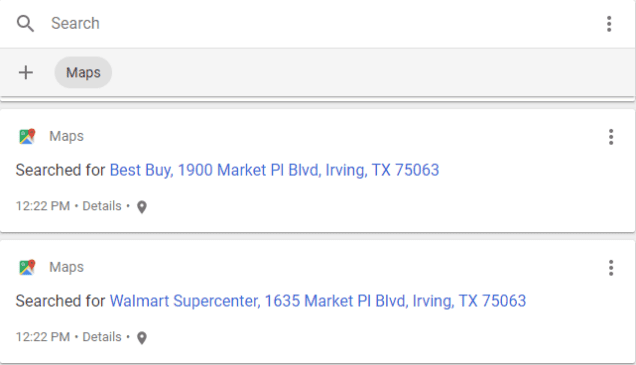 8. Use voice commands while driving
There should be minimal distractions while driving. You don't want to move your eyes off the road. The good thing is you can use OK Google voice commands while driving.  For example, if you are feeling hungry, you can say "what are the nearby restaurants" and the map will display the list of a few restaurants near you. Of course, you need to look at the screen to see the restaurants which you can do at the next red signal. You can also ask for things like "How far is my destination," "what's my ETA," or "How's traffic ahead?".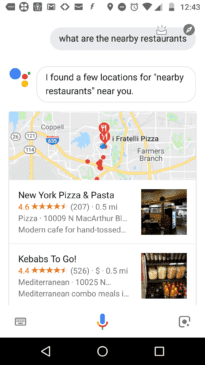 9. Street view and shortcuts
Google introduced street view in 2007 which allows you to the street level view of any address in USA. It was later extended to other countries as well.  To view the 360-degree view of an address, open Google maps in the desktop and enter the address.   On the bottom of the right side, you will find a little yellow human icon. Drag the human figure to the address where you want to see the street level view and it will display the street level imagery. Now you move in all directions to see the view. you can use below keyword shortcuts to maneuver around the street.
+ / – zoom in / out
left / right arrow keys turn left / right
up / down arrow keys move forward / backward
A / D turn left / right
W / S move forward / backward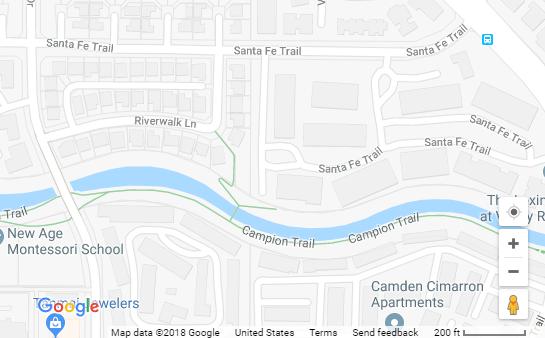 10. Time travel with Google Maps
Scientists may not have made the time machine yet and time travel looks like a fantasy movie but you can time travel to a place with Google maps.  It is a fun feature which is available on Google maps desktop.  Once you select a place and view it in the street view feature of google maps, it will display the timestamp of the imagery in the top left corner. If you click on that, it will show how the place looked in past years. You can not travel back in time but you still feel how the place looked back in time.  Try it out and you will be amazed to see your favorite place looked in past years.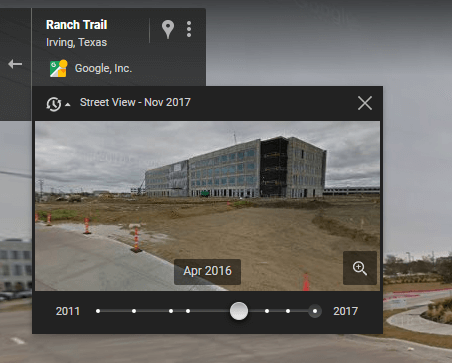 What is your favorite Google Maps feature, please let us know in the comments section below.