There is a saying that a dog is a man's best friend. That is absolutely true! Dogs are the most adorable creatures on the face of the Earth. They provide us a shoulder to cry on in times of need and are there for us no matter what. They understand us as no one else does. Their smile is like a boost of energy for us. They ensure that every bad day is a good one. A creature that helps us forget our worries and troubles, a dog is truly a friend we all look for. Thus, it is important for us to care and nurture them, and treat them like our own children. Here are the top 7 accessories that are a must-have for your dog.
Leash or Collar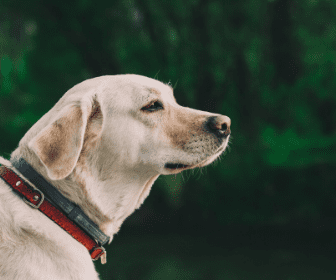 The most important for any pet.  The collar is the identification of your puppy or dog. A comfortable tag should be an adjustable nylon one so that it is tight and fit snugly on your pet. On the other hand, the leash should be strong and well. It helps you to have control over the pet during walks or training.  These can be plain or fancy and depends according to your pet. An accessory that can make your pet look in season. If you are looking for a good harness for your small dog, check this awesome small dog harness reviews.
Dog Carrier
Ever wondered how your pet is when you're away on vacation or work? Well, we got you covered. With the latest invention, pet dog carriers are an easy, portable way to take your pet with you. A warm and cozy den for your pet, it's a home away from home. Pet carriers range from steel to plastic carriers. They are made from a variety of materials, so you can find the right fit for your pet without any compromises. However, when choosing the perfect one for your pet, it is important to consider that the crate should not feel like a trap for your dog, but instead, it should feel like a comfortable, cozy, warm space for your dog. This is definitely a must-have for any dog or puppy owner.
Dog Beds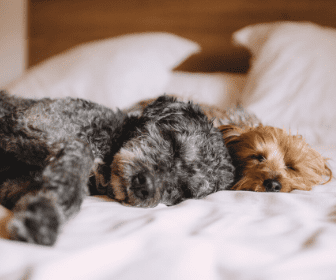 The first night your puppy/dog comes home, they'll require a comfy bed to lay your head. Thus, it is important for any dog owner to have a soft bed that can be used for your dog to doze away and have a good night. Dog beds range in different materials and types including pillows, cushions, couches, memory-foam mattresses, etc. However, the key is the comfort of your pet. At the end of the day, they require an area that makes them feel cozy and secure. As a pet owner, it is important to consider to change the bedding as your dog grows. Thus, dog beds are essentially the most important accessory to buy for your dog.
Food and Water Bowls
Like any living thing, food and water is an essential aspect for your dog. Thus, your dog will need their own food and water bowls when they come home. These bowls range from different materials from ceramic or stainless steel. However, the best is a stainless steel bowl as they are easy-to-clean, sanitize, and most importantly strong.  Therefore, when considering which is the best, it all depends on you and your pet's comfort and need.
Dog Coats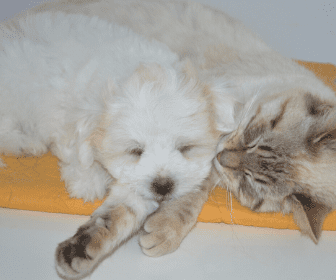 Dog coats are an essential accessory for any stylish pup. It is not only used for attraction but also to keep them warm and cozy during those cold winters. It helps to dress your puppy and keep them warm at the same time. Who knew pets can be stylish through this? They range in all materials, colors, patterns, etc. So, your pet can be walking with confidence and in style!
Toys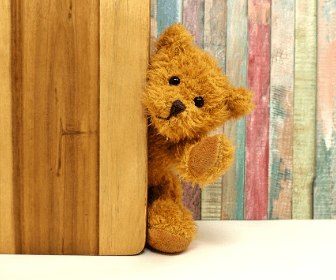 As a child, we grew up with so many toys whether they were dolls or cars or animals. Irrespective of the type, toys were an element of joy, happiness, and helped us to delve into the world of imagination and creativity. Similarly, dogs and any pets require their source of happiness. Whether it is a stuffed lion or a squeaky octopus, pets adore and cherish their playthings. Toys range from the purpose of it such as chew toys, plush toys, fetching toys, etc. The list is endless. But each item helps your pet to develop and grow. Thus, to make your pet happy and smiling all the time, toys are a key accessory that you must purchase.
Grooming Supplies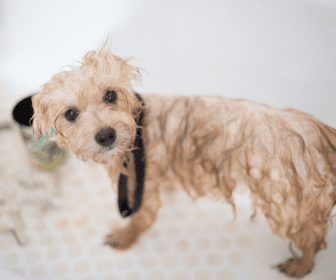 Dietary and Personal hygiene is an important aspect for us humans as well as pets. A clean pet is always a happier one than a dirty one. Thus, every dog owner needs to purchase dog treats grooming supplies for his dog. Their dog's toenails must be clipped, the coat requires regular washing, combing, and brushing, etc. Thus, the grooming supplies should include a comb, bristle brush, nail clippers, toothbrush, and dog toothpaste, etc. These help your pet to stay happy and health.