One of your new year's resolutions was to be more active and incorporate more exercise in movement in your life? If you are used to a more sedentary lifestyle it can be difficult to start hitting the gym, or start running several miles a day, so why not try something more different and more accessible like commuting on an electric bike instead?
An electric bike has a motor and battery which will assist you as you ride, so you won't have to pedal uphill or when going against the wind. At the same time, an e-bike does require that you pedal and steer, so you will be getting some moderate aerobic exercise if you switch to commuting via an electric bike rather than taking the bus or driving.
There are numerous reasons why you should consider riding an e-bike to work or school. Here are some of the main ones:
1 – You will not get all sweaty and flustered
You may have tried to cycle to work only to end up getting to the office covered in sweat, red-faced and feeling absolutely exhausted. With an e-bike and the assistance of its motor you can get to the office looking all fresh and nice and without feeling the urge to take a shower or lie down and rest. You will look great and will feel great as well because riding an electric bike is loads of fun as well.
2 – You can wear whatever you want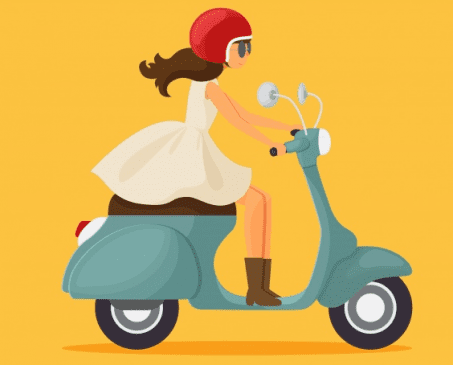 With an electric bike, you can skip the Lycra cycling clothes and wear just about anything you want. This means that you don't have to change when you reach work or school as you would after a long and intensive ride with a conventional bike.
3 – You can stay safer than with a conventional bike
Electric bikes can go up to 20 mph or more, and they accelerate quickly after stopping, which makes them much safer than regular bikes when riding among cars. You can keep up with the speed of the other vehicles and stay safe at traffic lights, stops and during turns.
4 – Depending on where you live, you may be able to use the bike lanes as well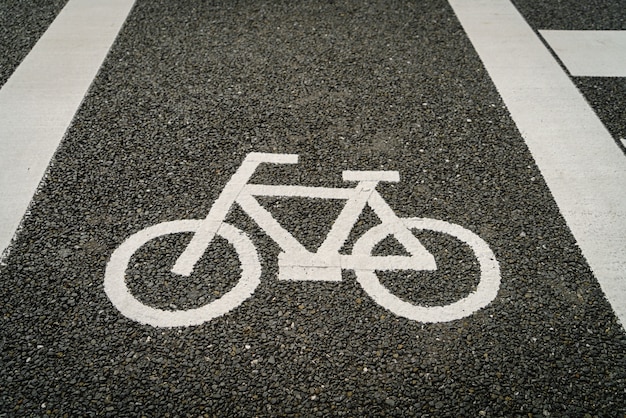 Depending on the laws in your area, you may be able to ride on the dedicated bike lanes, which will help you get to your destination faster than being stuck in traffic, and which is a much safer than riding in a car lane or road.
5 – You can beat the traffic
By riding an electric bike rather than driving to work you can actually save time and beat the traffic. A compact e-bike can easily override congested traffic. Plus, you can take shortcuts, use alternative roads and lanes and you can pretty much reach to your office or school much faster than you would if you go by car.
6 – You will save money
An electric bike does cost more than a normal bike, but it is cheaper than a car and doesn't cost so much to run and maintain. In fact, charging the battery of your e-bike will cost you cents, while as with a car you need to pay for gas, repairs, maintenance, parking, insurance, toll taxes and so on. So, in the long run, you will save a bundle of money if you leave the car in the garage and go to work on your electric bike.
7 – You don't have to worry about parking
With an e-bike, you can stop worrying about parking. If you choose to buy a folding e-bike, you can even take it on the train or in the office or your home with you. You can also charge your battery while at work, to ensure that you have enough power to get home quickly and swiftly too.
8 – You will be helping the environment
The electric bike doesn't emit harmful gases and doesn't have a negative impact on the environment, especially when compared to cars. You will be helping the environment, and also helping decrease the pollution, the traffic and the noise in your area as well when you switch to commuting via an electric bike.
9 – You will be engaging in aerobic exercise on a daily basis
Although riding an electric bike is not as vigorous an exercise as riding a conventional one, you will still be getting moderate levels of aerobic exercise 5 days a week once you start commuting to work and back with your ebike. This will help you shed those extra pounds, tone your body, strengthen your muscles and bones and will help you get fitter and healthier.
10 – Your mood and job performance will improve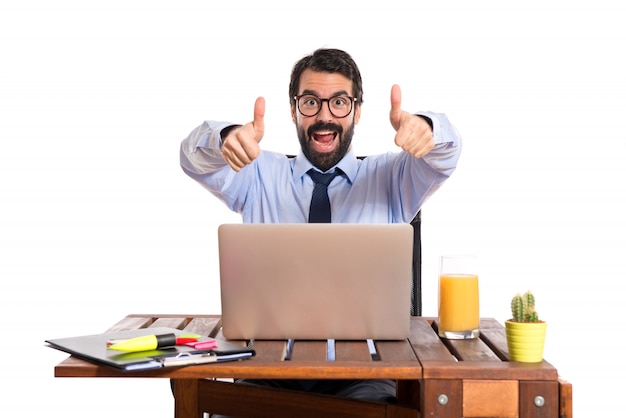 Everyone who has ever been on an electric bike knows just how enjoyable a ride can be. You move fast without too much effort, and you sit upright so you can enjoy the view around you while riding. This experience will make you a much happier person, and soon you will find that you get to work feeling much cheerier and more positive. This no doubt can help improve your overall mood and efficiency as well.
11 – It doesn't matter how old or how fit you are to ride an e-bike
Electric bikes are suitable for people of all ages and all fitness levels, so even if you are not as young as you wish you were and not as fit as you would want to be, you can ride an electric bike. It will help you get into shape and will make you feel and look much fitter pretty soon.
12 – You will become more confident in your strength and fitness
Once you switch from sitting in the car or bus to riding an e-bike when commuting, you will gradually start improving your fitness and endurance level, you will become stronger and faster. Pretty soon you will feel a boost of confidence, which can help you increase your physical activity even more and get you working out, running, hiking and staying fit and healthy.
So, as you can see, there are so many reasons why you should commute via e-bike, that you should start thinking about making such a positive and beneficial change to your everyday life.
As soon as you get on that electric bike, you will understand what I mean!