Look and feel of your kitchen might need a renovation and up-gradation to suit your whole aesthetics of the property. Building a modular kitchen might seem like quite an expensive job, but if the right measures are taken, then the pocket pinch can be minimized, but still, you can have an amazing modular kitchen in your home. The estimation of the price of a modular kitchen depends upon various aspects, which will be discussed in this article below.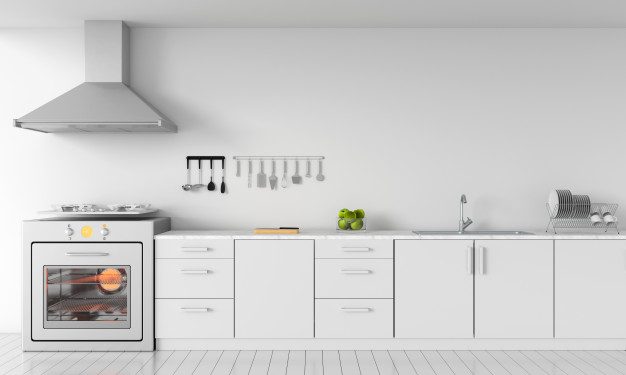 Finish Materials
The finishing materials that you are going to use for your cabinets will also influence the budget of your modular kitchen. You can go for several options available like membrane foil, polymer, acrylic finish, or lamination cabinets. Among all these available options, using the acrylic finish and laminating your cabinets are the two most preferred options among the customers.
Size of your kitchen
The length in size of your kitchen space is a direct moderator of your latest modular kitchen price. Whether you have a U shaped kitchen space, an L-shaped kitchen space, a STRAIGHT kitchen space, a PARALLEL kitchen space, or an ISLAND shaped kitchen space, will directly affect the cost of building a modular kitchen for yourself. It also directly depends upon your usage. The purpose for which you need a modular kitchen will determine how expensive is it going to be one for yourself.
Acrylic becomes the most high-end finish for your cabinets as it is scratch-resistant and also gives shining glossy finish as it has a poly ultraviolet finish applied to it. If you are on a tight budget, then laminates might be the right choice for you. There are cheaper laminates with a high gloss finish, which comes at a lower price whereas slightly posh ones are those which come with Matte finish on it. Here are 3 steps to increase your kitchen size.
Accessories
Most of the buyers tend to select accessories for the modular kitchen based on the design and look that they are going for, but somehow don't consider the actual need of these products in their regular usage. There are various accessories to choose from, which will cater to your needs and will uplift the aesthetic value of your modular kitchen.
Investment
Therefore investing in only the required products will help you to minimize the cost of your modular kitchen as buying accessories, which you find lucrative but won't have any practical use, makes no sense in investing. Buying just the required accessories that will cater to your needs, will help you keep the budget within limits and minimize your modular kitchen price.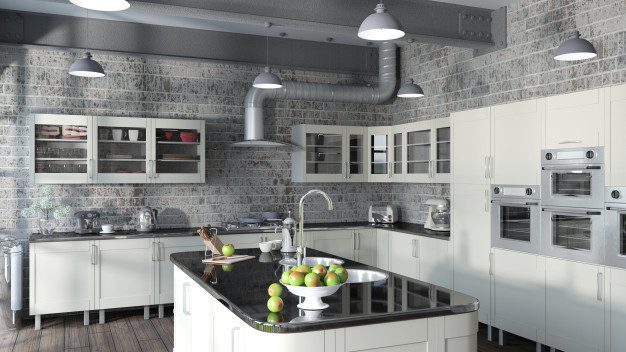 Countertop materials
There are quite a lot of countertop materials that you can go to for your modular kitchen. You can use quartz, Corian, or polished granite, which are among the most loved and used materials for kitchen countertops. These materials are so widely used because of the high-end finish that they have in them naturally. Among all these materials, quartz is the most expensive one.
Backsplash materials
Backsplashes are another area where customers love to invest a lot as it enhances the look and feel of the kitchen. Buyers usually tend to go for materials like metals, glass, or even for stone sometimes as it makes the modular kitchen look much lucrative. Nowadays, many modular kitchen customers are using ceramic tiles, for they have become quite popular among users. The type of backsplash material you are going to use in your kitchen will have a direct impact on your modular kitchen price.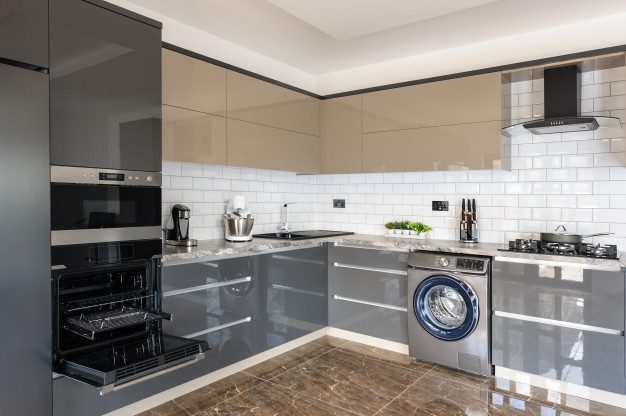 Appliances
As you need various accessories to go with your modular kitchen, likewise you will also require different types of appliances that will make your daily usage a smooth experience as well as improve your workflow. Furthermore, tools like an oven, a toaster, griller, dishwashers, etc., will make your life much easier as it will directly impact your working experience as well as the time it requires to get your job done.
Modular kitchens
These have all the various types of appliances built right into them but are bit expensive as they are made with the fittings of these appliances kept in mind so that it looks seamless in design as well as get your job done. Lastly, If you are planning to go for a modular kitchen then you should keep these points in mind to know what directly or indirectly affects your modular kitchen price.