Japan, the land of rising sun is also known as Nippon-koku an island country in East Asia. It is a high-rise country with an outrageous standard of living. Japan is famous for its historic importance, massive silver screen, music, Anime, video games and vibrant varieties of Japanese cuisine. Along with these it is also in forefront in scientific innovations and technology. Japan's busiest capital is Tokyo.Tokyo is famous for Neon-lit Skyscrapers and historical temples/shrines. It is officially called as Tokyo Metropolis and comes under the sector of Metropolitan prefecture. Tokyo is first in Global Economic Power Index and third in Global Cities Index. Let us have a look at the best spiritual places to visit in japan

Ryōan-ji in Kyoto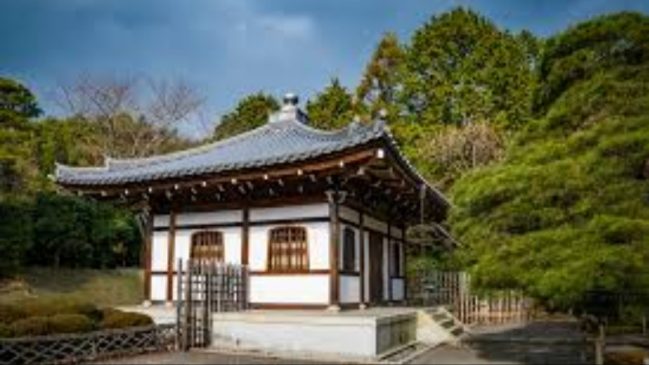 It is a Zen temple dedicated to Myōshinji school of Rinzai, a branch of Zen Buddhist thought. This temple has found a place in the list of historic monuments of ancient Kyoto.
Meiji Jingu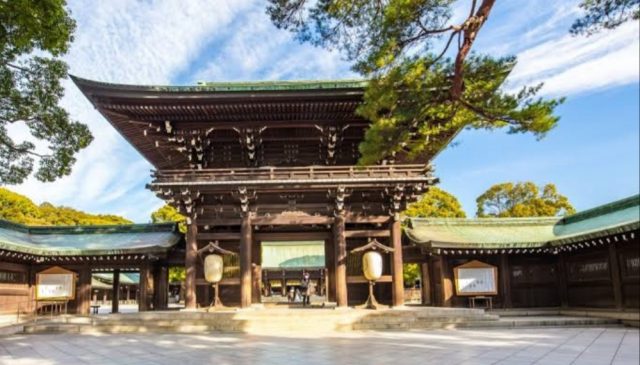 It is a Shinto shrine located in Shibuya where the spirits of Emperor Meiji and his wife Empress Shoken's is said to be preserved. During new year Japanese people go to this shrine to commence new beginning on a good note.
Nikkō Tōshō-gū shrine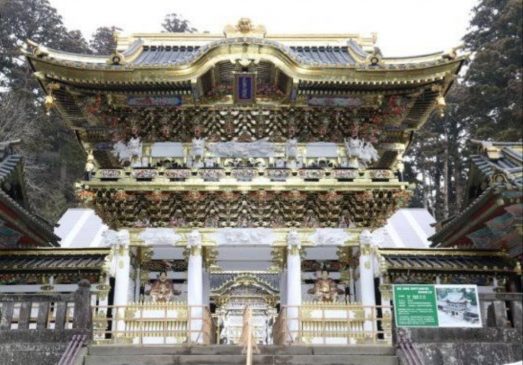 It is located in Nikko,Tochigi prefecture.  The spirits of Tokugawa Ieyasu, the founder of Tokugawa Ieyasu is preserved. He was considered to be a buddha who had come on earth in the shape of religious spirit to protect living beings. It is also regarded as one of the most famous tourist spot.
Mt. Fujiyama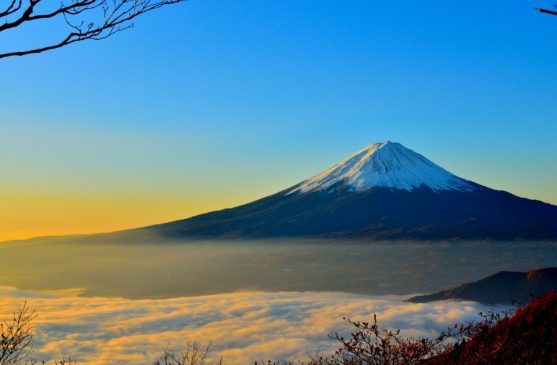 "Fuji San" is the country's tallest peak and energetic volcano in southeast of Tokyo. It is considered as a sacred mountain by Japanese people. Mt.Fuji has been recorded in the World Heritage list and UNESCO for being a spot of worship since ages. It is sometimes called as Fuji-san, Fujiyama and Mt.Fuji.
Samukawa Shrine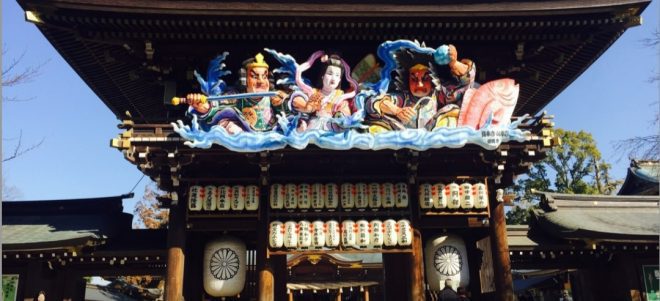 It is a Shinto shrine in Samukawa, Kanagawa prefecture. It is the most famous shrine in Tokyo where millions of people visit each year. The important fests of the shrine is done once in a year on September 20 where one can see Yabusame (mounted archery), a man on a horse shoots 3 particular in "Turnip-headed" arrows at 3 wooden games. Setsubun is a spring festival conducted in February when bright paper shapes are hung on the gates like Aomori Nebuta Matsuri images. Are you a fan of horror movies? You shouldn't watch these best japanese horror movies alone.
Ise Grand shrine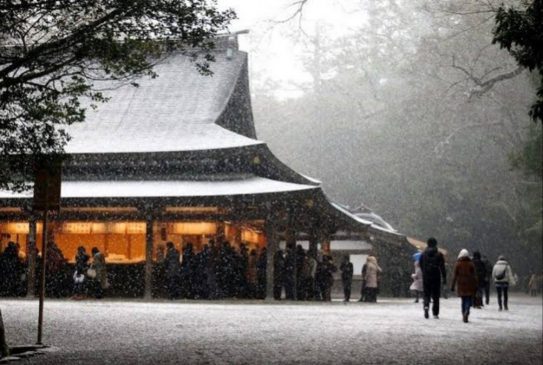 It is a Shinto shrine located in Ise, Mie prefecture. It is devoted to sun goddess Amaterasu. Also known as Ise Jingu it is a shrine in a format of a complex where many shrines are erected on two sub-shrine, Naikū and Gekū. Naikū is located in inner area where it is said to be the abode of goddess Amaterasu. The outer area is Gekū which is dedicated to Toyouke-Omikami, who is the god of farming, rich crops and harvest. Yata No Kagami is a holy mirror in this shrine that depicts truth and insightfulness.
Zenkō-ji temple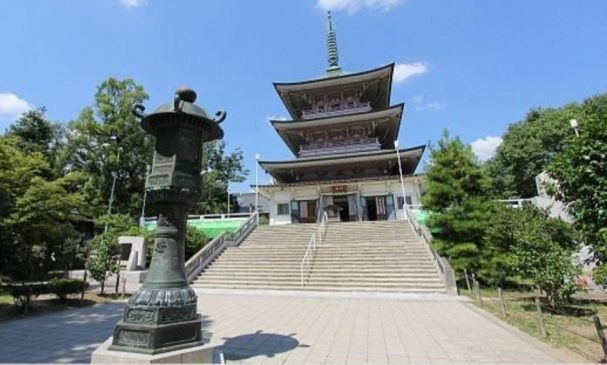 It is a bodhisattva shrine in Nagano. It dates back to 7th century. The are of  Zenkō-ji is comprised of several amusing and prehistoric significance complex. Visited by many devotees it has first buddha statue in Japan from Kudarz and is known as Ikko Sanzon.
Izumo-taisha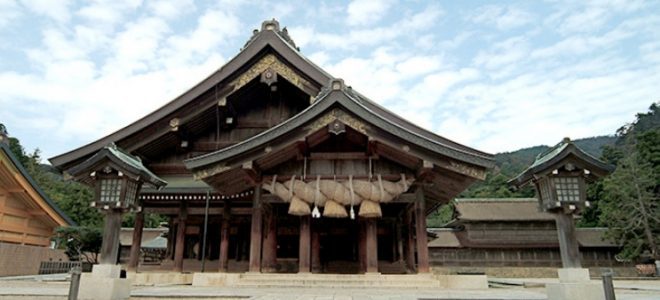 A primitive and famous shinto shrine located in Izumo, Shimane prefecture. This shrine is devoted to god Ōkunoshima, a Shinto god of Marriage. Imperial festival is  a large festival where people come in large numbers for a wish to lead a joyful life. Other than these there are many more festivals like
Omike fest

Fukumakae fest

Beginning sermon fest

Kikoku fest

Kyoso fest

Suzumidono fest

Izumo Oyashiro-Kyo religion fest.
Takachiho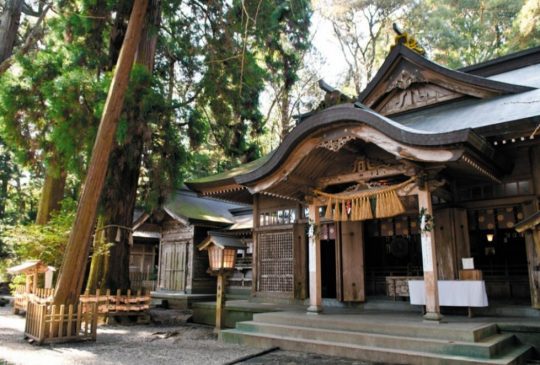 It is in Nishiusuki district, Miyazaki prefecture. According to Japanese myth the Takachiho is a place where Ninigi (grandson of Amaterasu) had come on earth to implant rice crops.