India's subcontinent is blessed by nature in every possible way. From the magnificent snowcapped Himalayas to the incredible coastline to the wonderful plateaus, plains and the eastern delta.  The surface of the Earth is covered with water by 71 %, there must be a lot of places to visit which are located on the side of the sea – and island maybe? Islands are perfect getaways from the hustle-bustle of the fast-moving life in the city. It provides a sense of belongingness and peace to oneself.
What comes into your mind when you hear words like the clear blue sky, azure verdant sea waters, serene ambiance, and coconut palms swirling in the cool breeze? Visualize yourself as soaking-in the sun, digging your feet in the sand and drinking your favorite spirit or exploring the colorful underwater world. So, if you are seeking some relaxing, adventurous or just a wonderful vacation, here are some islands in India that you must visit.
Havelock Island, Andaman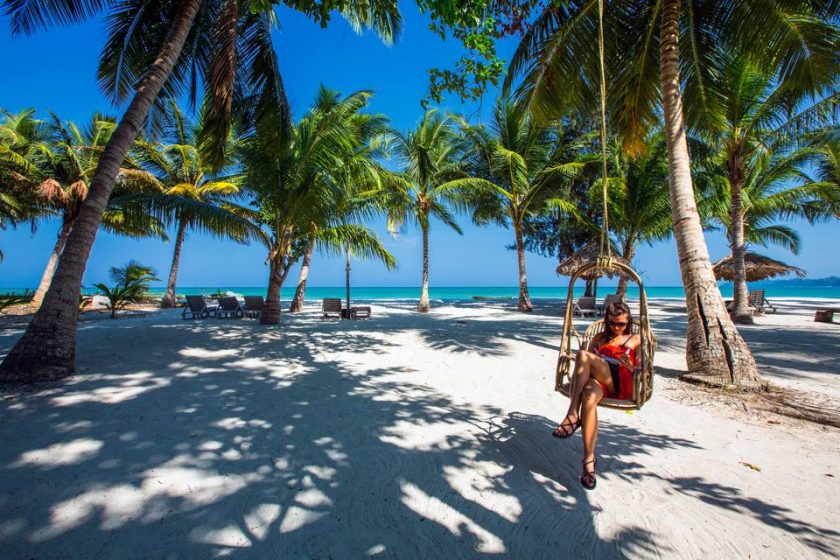 Havelock Island is one of the largest and most beautiful islands in India. It is a tourist destination and located in the famous Andaman and Nicobar Islands, Known for its picturesque beaches and alluring scenery. One can live their movie dream of lazing on a beach chair and sipping their drinks by the view and ambiance they have. Havelock island is one of the best coral islands in India. Words can just not do justice to Havelock islands. You can go for ferry rides, banana boat rides, glass-bottom boating and if you are more on the adventurous side you can opt for scuba diving, snorkeling or any other water sports too.
Best time to visit: October– June
How to reach: Take an air-conditioned ferry from Port Blair which takes 90 minutes to reach.
Attractions: Radhanagar Beach, Kalapathar Beach, Elephant Beach
Where to stay: Symphony Palms Beach Resort, Havelock Nagri Resort, Barefoot at Havelock
Things to do: Scuba diving, Exploring coral reefs through Snorkeling.
Majuli Island, Guwahati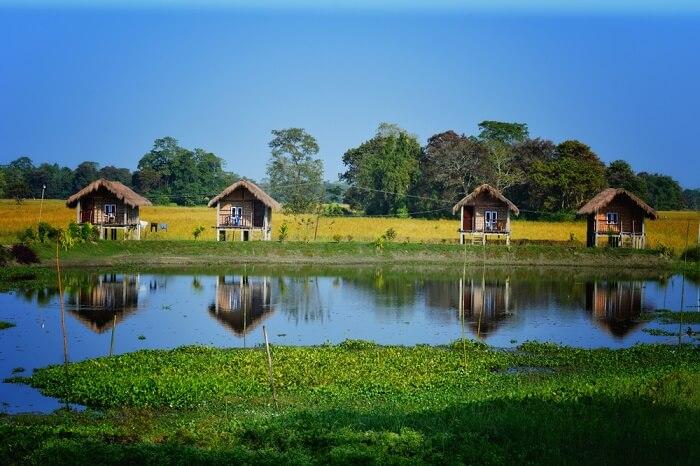 Majuli Island is one of the biggest river islands in the world and India too. It is famous for its glorious sunrises and magnificent sunsets, the breathtaking view one should never miss. You will get a fair taste of Assamese culture here. Be ready to roam on moss instead of sand. Out of all the islands of India, this one is the most unconventional one. You can have traditional northeastern cuisine instead of seafood. However, it will prove to be an experience worth all the travel.
Best time to visit: July to March
How to reach: Take a boat ride from Jorhat which is fairly connected through airways to Guwahati. There are two ferries – one leaves at 10 am and the other at 3 pm.
Attractions: 21 Satras, Mishing Village, Tengapania, Kamlabari Satra and Garmur, etc
Where to stay: La Maison de Anand, Yggdrasill Bamboo Cottage or government accommodations
Things to do: Rent a motorcycle to explore the island, Local meshing, and Mask making.
Diu Island, Daman, and Diu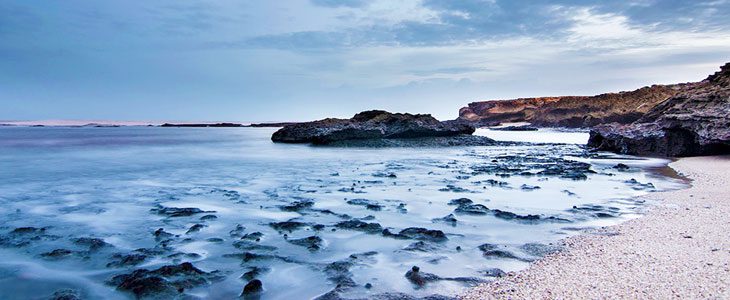 Diu Island is the tiny island on the south coast of Kathiawar peninsula which is in Gujarat. The remnants of a  Portuguese era is naturally filled by this island. Diu has it all along with the exquisite beaches and tropical sea-food with a dash of Gujarati influences as well. Rock caves, sandy beaches, magnificent forts, churches and temples, this island has it all. Diu Island also hosts Asia's longest beach festival called 'Festa De Diu'. There are many singers, live musicians, and artists who showcase a variety of performances during this festival.
Best time to visit: October to January.
How to reach: The best way to reach Diu is by flights or by roadways. Diu Airport is well connected to the major cities in India.
Attractions: Diu Fort, Gangeshwar Temple, Seashell Museum and St Paul's Church
Where to stay: Sugati Beach Resort, Kostamar Beach Resort, and Krishna Park Resort. Most of the high-end resorts are located near Nagoa Beach. 
Things to do:  Rent a scooter or a bike to enjoy the locale to the fullest.
Divar Island, Goa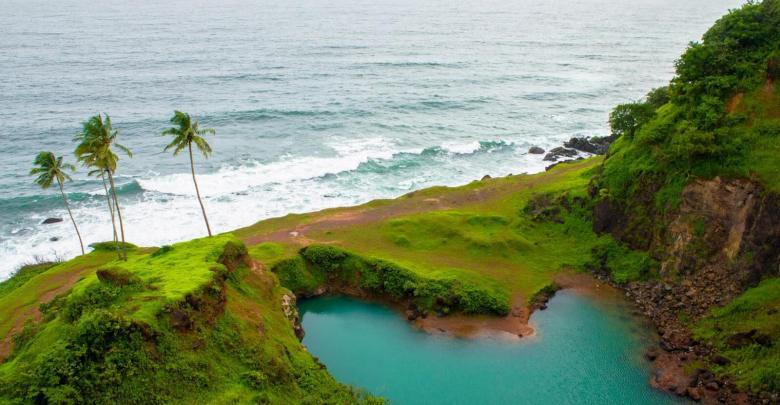 Enclosed by marshy waters and single-lane roads, the island of Divar is located on the banks of Mandovi river approximately 10 km distance from the Panjim city in Goa. This island has a very mesmerizing aura and is home to some captivating people and cultures. Many people usually visit here during festival seasons to enjoy Bonderam and Potekar which is celebrated in August and the latter which is a Halloween-like festival celebrated three days before Lent. This island will be your favorite spot if you are looking for a more calm and tranquil place to visit in Goa.
Best time to visit: Mid November-Mid February and August to attend festivals.
How to reach: The island can only be reached by three ferries that operate free of cost. They operate from Old Goa, Ribander, and Bicholim frequently between 7:00 AM and 8:00 PM every day.     
Attractions: Portuguese structures, the Church of Our Lady of Compassion, European   Houses, Piedade village, and Shree Ganesh Sateri Temple
 Where to stay: Island House, Divar Island Retreat Guest House
Things to do: Leisure activities, Sightseeing.
St. Mary's Island, Karnataka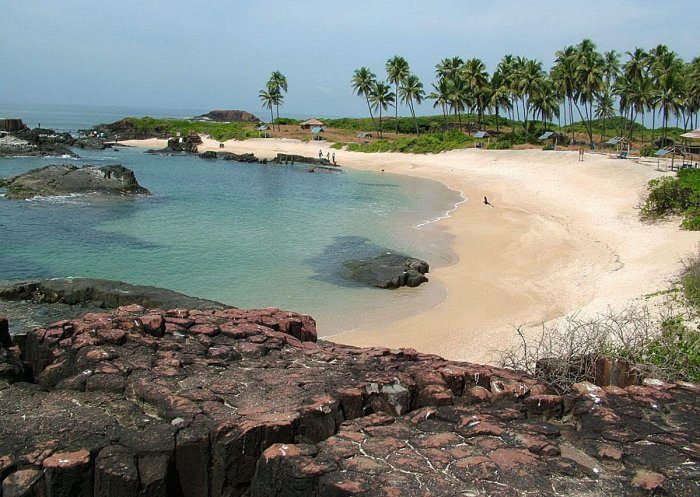 St. Mary's Islands is popularly known as Coconut Island and Thonsepar. St. Mary's islands are a set of four small islands in the Arabian Sea off the coast of Malpe in Udupi, Karnataka, India. This St. Mary's Islands are home to one of the 26 geological monuments of India. The crystal clear water, large coconut trees, basaltic rock formations, the sea waves crashing on the rocks and the cloudy blue skies would make you feel that you are in a magical wonderland.
Best time to visit: December – January
How to reach: To reach this island is to take a boat from Malpe, Karnataka. The ride is roughly 15 mins and costs about Rs 500 for a round trip.     
Attractions: Coconut gardens and basaltic rock formations
Where to stay: Unfortunately this island does not have any accommodation facilities, Udupi is the place where tourists can book hotels and have a comfortable stay.
Things to do: A few selfies and group pictures on this extraordinary rock formations are requisite.
Little Andaman Island, Andaman
Little Andaman Island is the low populated destination and an ideal place for the seekers of tranquillity. It has counted in one of the most stunning islands in India because of its mesmerizing beaches with clean sands and turquoise waters. This island has an evergreen rainforest and has a rich biodiversity. A person can enjoy tranquil beaches, rich food and drinks, and accommodation at pocket-friendly rates. Basically, for a budgeteer, this is the perfect island in India for honeymoon.
Best time to visit: December – February
How to reach: To reach this island is to take a one-day ship ride from Port Blair.
Attractions: Hut bay Jetty, White Surf Waterfall, Butler Bay beach, Whisper Wave waterfalls, and colorful Coral reefs.
Where to stay: Jina Resort and Blue View
Things to do: Elephant calves training, Elephant Safari, Boating through the creeks and Surfing.
Lakshadweep Island
Beautiful Lakshadweep Islands is India's most famous island cluster, It is well-linked with the airways and waterways. Holiday planners from different parts of the world are mesmerized by its sumptuous coral reefs, serene ambiance, and enchanting beaches. The beach facing hotels, reinvigorating spas, mellowing seafood, and picturesque sites of this island are enough to make you forget all your stress. Well, if you want to feel the rush of adrenaline, the activities like scuba diving, snorkeling, water skiing, canoeing, and underwater walk are desperately waiting for you.
Best time to visit: October – May
How to reach: This set of islands in India has good connectivity through airways and waterways.
Attractions: Kavaratti Island Marine Aquarium, Minicoy Island and Agatti Island
Where to stay: Coral Beach Resort or Island Holiday Home
Things to do: Scuba diving at Kavaratti and Kadmat, snorkeling, water skiing, canoeing.
Love traveling? Here are the 12 destinations in India that will please your travel desires.
Barren Island, Andaman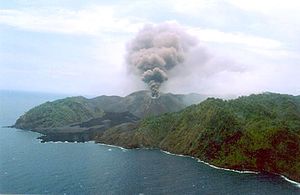 Barren Island, the most easterly island of Andaman chain, is the only confirmed active volcano in South Asia, The extraordinary beauty and lava rocks on this beautiful island of India will take you through a remarkable journey. As there are no accommodation facilities, you can book accommodation in Port Blair. The sad part is this landing on the shores is prohibited so you can travel around the island in a vessel and indulge in sightseeing as well as water sports.
Best time to visit: February – May
How to reach: Ships sail from Port Blair on Tuesdays, Thursdays, and Saturdays. Or take a seaplane from Port Blair. You need a minimum of 7 passengers.
Attractions: Barren Island Volcano, and Colorful Marine Life.
Where to stay: True to its name, the island is inhabited. And there are no accommodations available there. However, you can book your retreat on Port Blair.
Things to do: Diving and barefoot scuba on your day trip to Barren Island.
Grand Island, Goa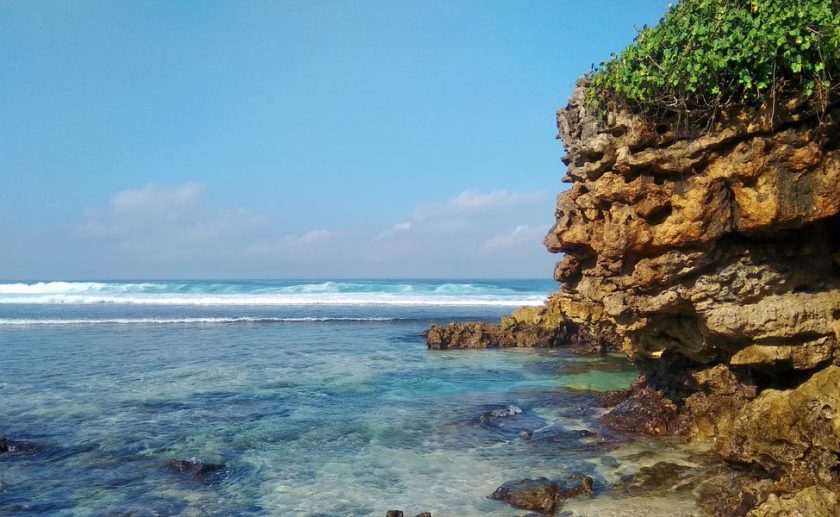 One of the best places for snorkeling and scuba diving near Goa is Grand Island. It is also known as Ilha Grande, your vacation to Goa will be incomplete if you don't visit this mesmerizing island. It is an amazing place with super clean pristine beaches and heavenly natural beauty. Please take note that the Indian Navy uses this island as their base for training exercises. You must check about the same before planning a visit. It is also popular for Dolphin sightings.
Best time to visit: October – May
How to reach:  A ferry ride will take 20-40 min from Goa depending on the departure point. It can be arranged by your resort.
Where to stay: This island is open just for a day trip of 8 hours. There are no accommodation facilities available.
Things to do: Suzy's Wreck dive, Shelter Cove dive, Bounty Bay dive, Sail Rock dive, Spice plantation and Dolphin points.
 Great Nicobar Island, Nicobar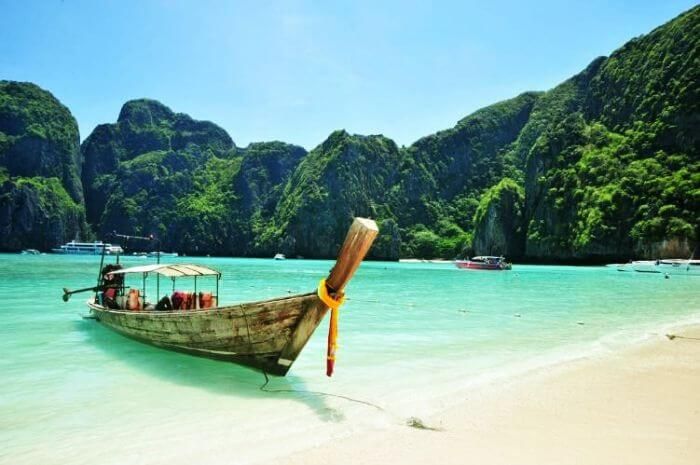 Great Nicobar Island is India's largest island. It is one of the most beautiful and gratifying places. It has azure verdant sea waters, serene ambiance, green emerald hillocks, picturesque sights, mouthwatering seafood. The fascinating flora and fauna are a treat for the eyes of the on-looker. This low-populated island is a perfect hideout for a couple to evoke the sense of togetherness as well as it is also a perfect place for a family vacation.
Best time to visit: February – June
How to reach: Boats and helicopters are available from Port Blair.
Attractions: Indira Point, Campbell Bay, Great Nicobar Biosphere Reserve
Where to stay: Silver Sand Havelock, Anugama Resort, and Aashiaanaa Residency Inn
Things to do: Lazy dipping and floating on the serene coast
Aggati Island, Lakshadweep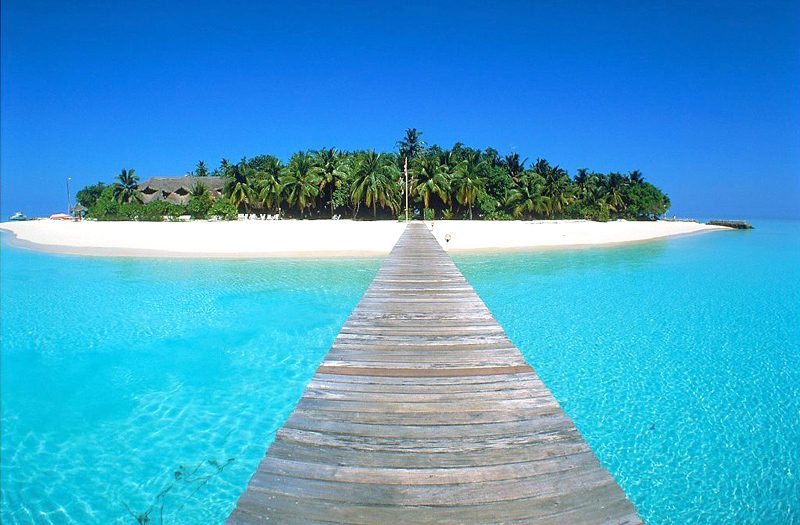 Calm lagoons, white-sand beaches, and coral reefs make Aggati Islands one of the best islands in India Ocean. The breathtaking island is located in Agatti atoll, Lakshwdeep where you can explore amazing corals. This Island is surely a paradise for beach lovers and offbeat travelers because of the mesmerizing scenic beauty.
Best time to visit: October-May
How to reach: Take a ferry from Cochin.
Attractions: Tinnakara Island, Bangaram Island
Where to stay: Agatti Island Beach Resort, Tinnakara Tent Houses
Things to do: Explore coral reefs, swimming
Rameswaram Island or Pamban Island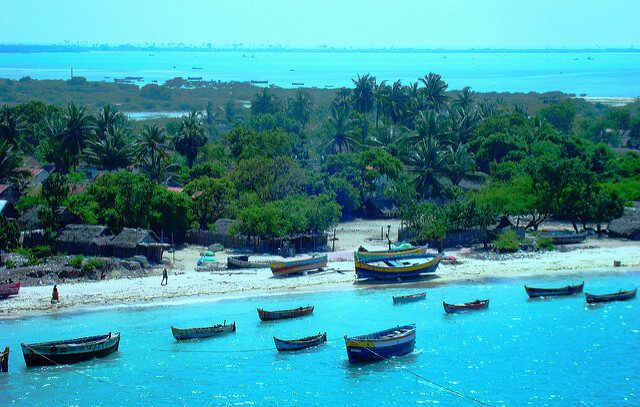 Rameswaram Island which is also known as Pamban Island is an island located between peninsular India and Sri Lanka. The island is known for its white sandy beaches and the unique bridge that connects the rest of the state to Rameshwaram. A drive on the bridge is an amazing experience in itself. If you wish to explore Tamil Nadu, then take a ferry and spend some time on this island.
Best time to visit: Any time of the year
How to reach: Take the bridge or ferry ride to Rameshwaram
Attractions: Gulf of Mannar Marine National Park, Dhanushkodi Beach, Ramar Patham temple
Where to stay: Daiwik Hotels, Hyatt Palace Rameshwaram
Things to do: Visit APJ Abdul Kalam's old house
Netrani Island, Karnataka
Netrani is a stunning coral island that is placed off the coast of Karnataka. It is popularly known as Pigeon Island. If you want to explore underwater adventure activities such as scuba diving, snorkeling this island is best for you. This island is easily accessible from Karnataka, Mumbai, and Goa. If you don't like crowd so much it is the foremost place for you as it is low-populated but it is called home by a decent number of wild goats and pigeons. 
Best time to visit: November to January 
How to reach: Take a ferry ride from Murudeshwar to reach Netrani Island. The journey would be up to 90 minutes long.
Attractions: Exotic species of wild goat and pigeons, water sports; Varieties of fishes, shrimps, eels, and coral; and Murudeshwar temple.
Where to stay: There are no accommodations available on Netrani Island. Alternatively, you can book your stay in Murudeshwar.
Things to do: Diving, Snorkeling, and Wildlife viewing explore coral reefs, swimming.
Munroe Island, Kerala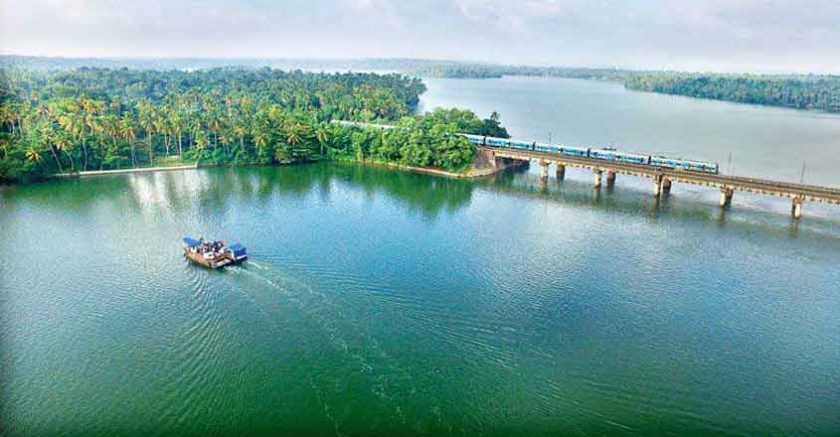 Munroe Island is also known as Mundrothuruthu island. If you are a nature lover this island will be best for you to experience the serene beauty of it. It is nestled in the enchanting backwaters of Kerala located at the confluence of Ashtamudi Lake and the Kallada River, in Kollam district, Kerala. You can go boating on the calm sea surrounded by beautiful greenery and beaches, visit the coconut farms, encounter some migratory birds, stroll along the backwaters or lay back on one of the hammocks at the relaxing resorts in Munroe Island. Munroe Island is the cluster of 8 islands that are beautiful in their own way and make anyone blissful.
Best time to visit: October till May
How to reach: Take a ferry ride or travel by car from Kollam Town which is located at about 25 km from Munroe Island.
Where to stay: Munroe Island Lake Resort, Munroe Nest Homestay
Things to do: Boating, Visit coconut farms.
Neil Island, Andaman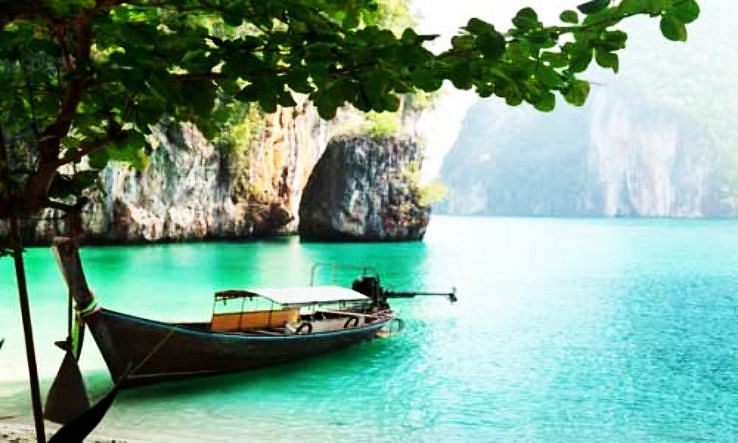 Neil island is located between Havelock and Rose Islands which belongs to Ritchie's Archipelago. It was recently renamed Shaheed Island. You should visit this island if you want to spend some peaceful quality time with your family as the scenic beauty, tropical forest, and white sand beaches will surely attract you. To make your visit memorable and adventurous, it also has the facilities for water sports and other adventures.
Best time to visit: October-February
How to reach: Take a ferry from Port Blair or Havelock.
Attractions: Sitapur Beach, Lakshamanpur Beach, Bharatpur Beach
Where to stay: Summer Sands Beach Resort, Pearl Park Beach Resort
Things to do: Beach hopping, watersports