Maharashtra is one of the most scenically beautiful states of India. With lush green Western Ghats running on one side of the state, to the sight of open blue sea on the other side. The serenity Maharashtra has to offer is unparalleled. Enriched in both flora and fauna; a unique historic and cultural heritage. If you haven't visited the state yet or planning to or you already live there. Here's a list of 20 places you must visit in Maharashtra for a getaway.
1. Mumbai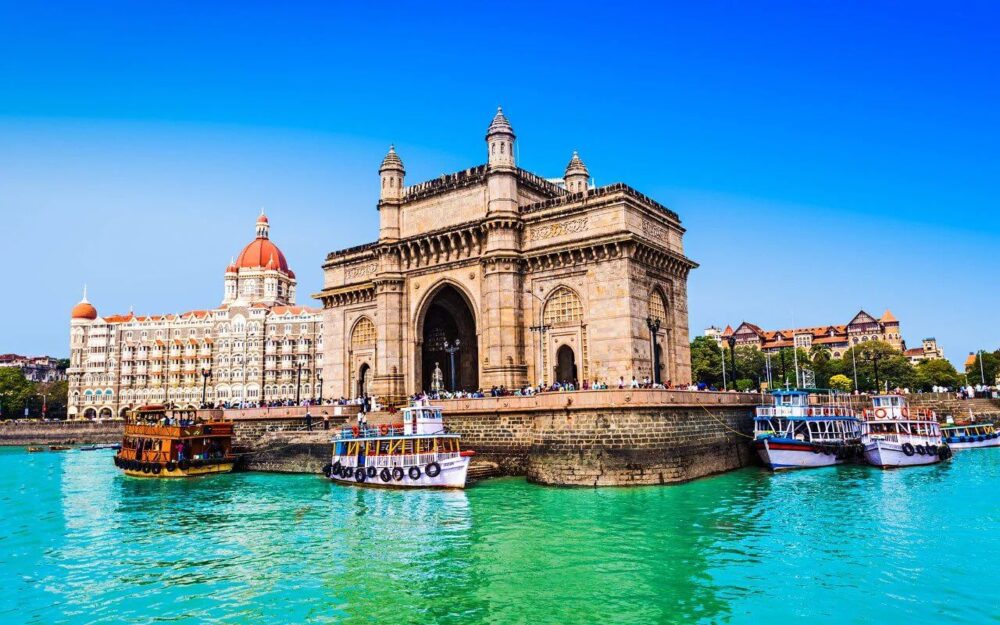 The thriving economic capital of India, Mumbai never seems to rest. With thousands and thousands of people coming to the city to cash on their dream, rightfully earning the name "city of dreams". This city has so much to offer. From the historic structures of Gateway of India to the iconic Elephanta Cave. One can relax on the beach Mumbai has to offer. Or one can party around in the popular restaurant and clubs available to them.
Best time to visit:
In the months of winter, the temperature remains moderate as it's near the beach.
Must eat places:
Canon Pav Bhaji, CSMT
Aram Vadapav, CSMT
Bachelorr's Juhu, Chowpatty
Britannia & Co.
2. Pune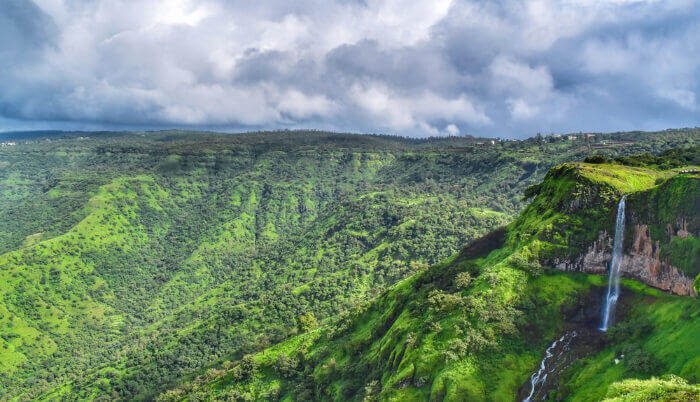 Pune, another beautiful city Maharashtra has to offer. With the beautiful scenery of Western Ghat, to the historic structures like Shaniwar Wada, Sinhagad Fort. You should also try the food there like Bhakarwadi, Puneri Misal. Pune is a must-visit.
Best time to visit:
In the months of monsoon.
Must Eat Places:
Goodluck Cafe
Kayani Bakery
Vaishali
Shabree
3. Nagpur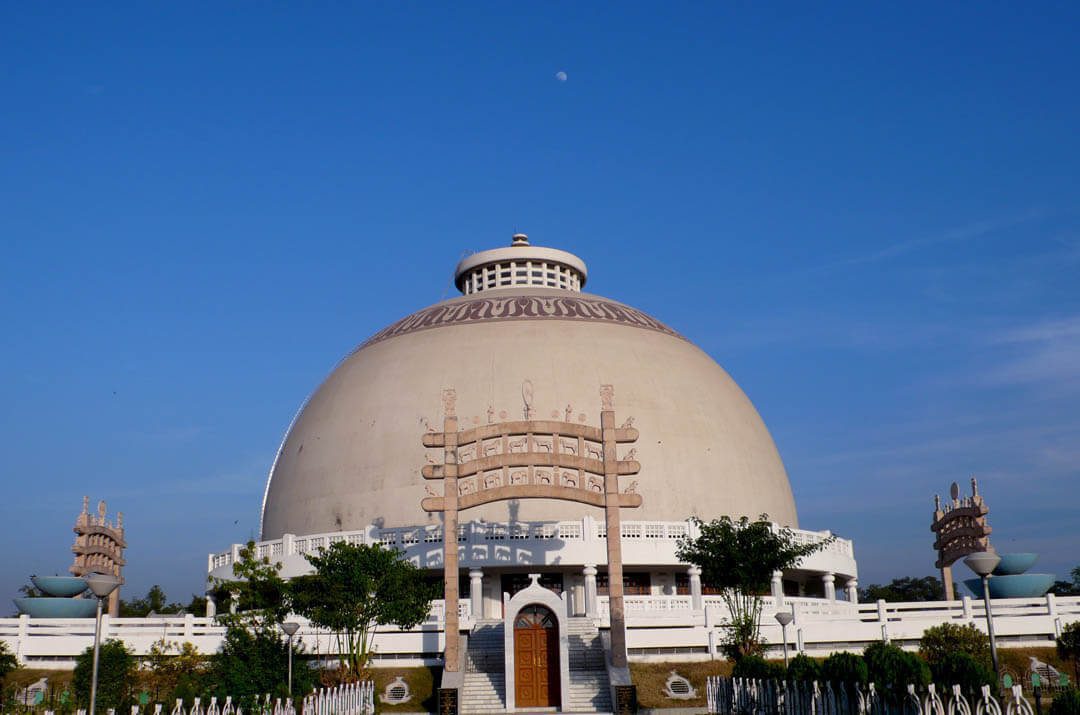 Nagpur, the largest city in central Maharashtra. Along with its oranges, it has an array of things to offer. The Sitabuldi Fort, located in Sitabuldi Hill is where the battle of 1817 was fought. The Ambazari lake, Deekshabhoomi, Futala Lake etc.
Best time to visit:
October to March.
Must Eat Places:
Haldiram
The Preeti Corner
Saoji Jagdish Bhojanalaya, Gandhibagh
4. Kolhapur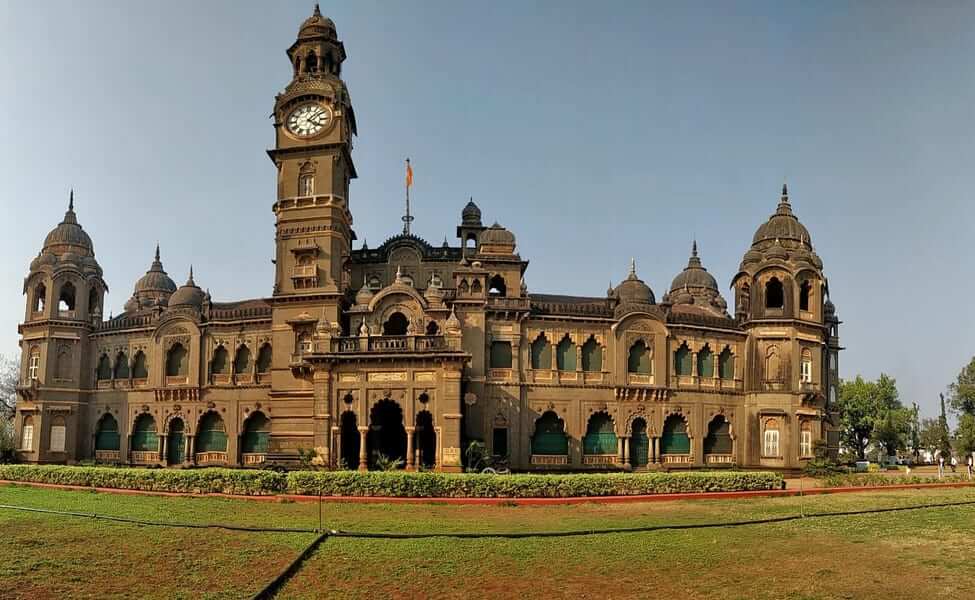 If you are an Indian woman, you must have this fascination towards Kolhapuri Chappals. Beyond its infamous chappals, Kolhapur has so much more to offer. Exquisite beauty and rich history. From Bhavani Mandap to Jyotiba. From Rankala Lake to New Palace. One who hasn't visited the city, you'd love to explore.
Best time to visit:
In winter (November- February)
Must Eat Places:
Padma Guest House
Waman Guest House
Hotel Parakh
5. Mahabaleshwar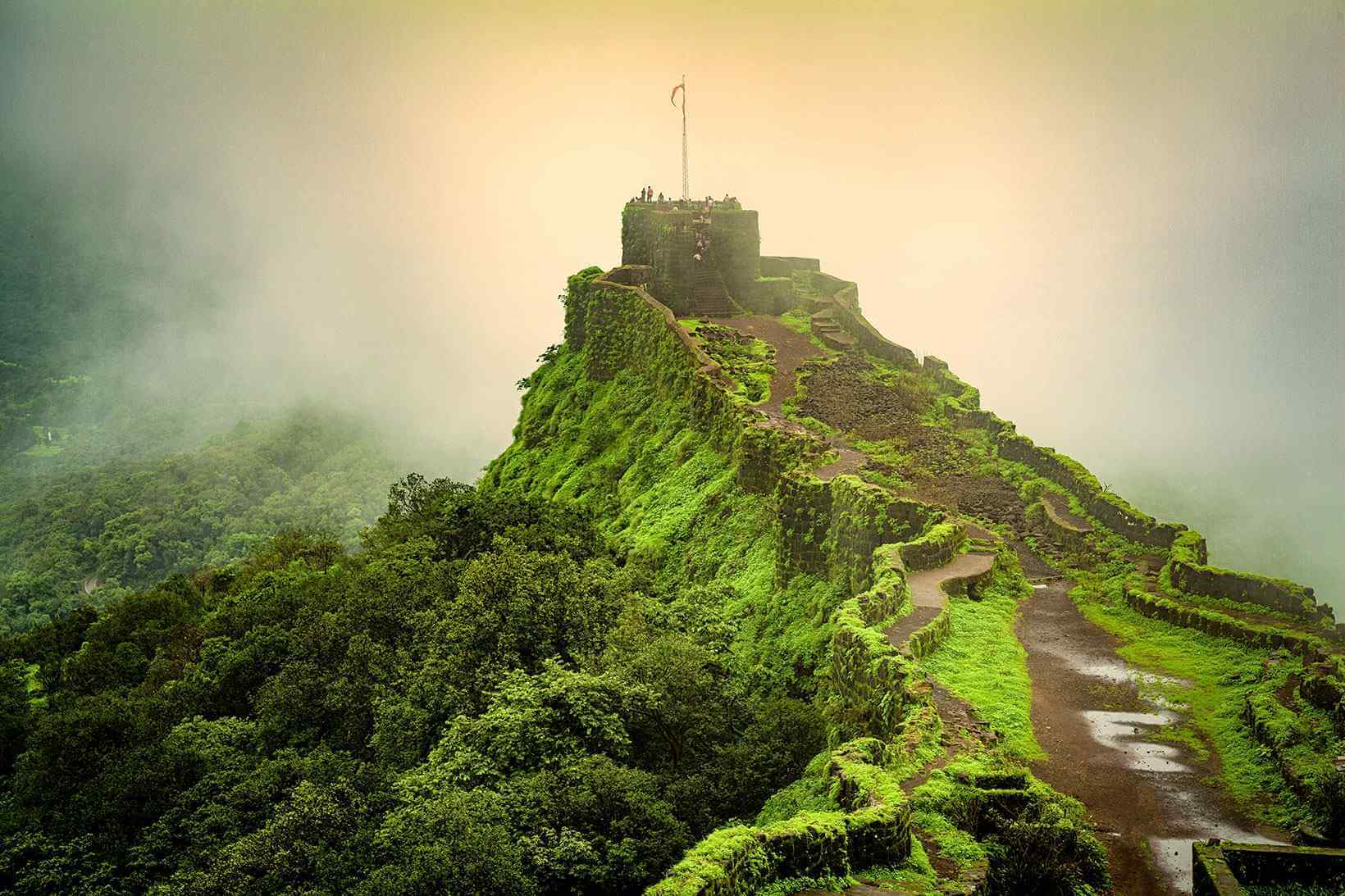 A hill station, situated on the Western Ghat. It offers various elevated viewing points such as Arthur's Seat. West of here is centuries-old Pratapgad Fort, perched atop a mountain spur. East, Lingmala Waterfall tumbles off a sheer cliff. Colourful boats dot Venna Lake, while 5 rivers meet at Panch Ganga Temple to the north. Along with the beautiful strawberry farms. One can be blown away by the beauty of Mahabaleshwar.
Best time to Visit:
March- June
Must Eat Places:
Farmhouse Bistro
The Grapevine
6. Panchgani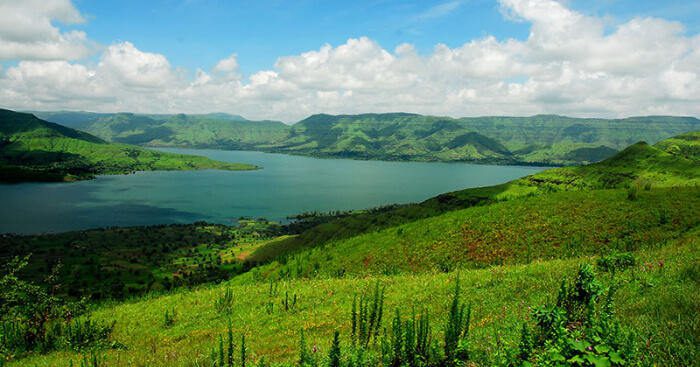 Although Panchgani is primarily known of it's a residential educational institution, needless to say, it has more to offer. Nestled between five-foot hills. The Krishna River flows through the valley, upon which the Dhoom Dam has developed. Tourist attractions like Sydney Point, Table Land, Parsi Point etc.
Best time to visit:
Winter to the onset of summers
Must Eat Places:
Hotel Namaste
Lucky Restaurant
Rustom's Strawberry Inn
7. Ajanta & Ellora Caves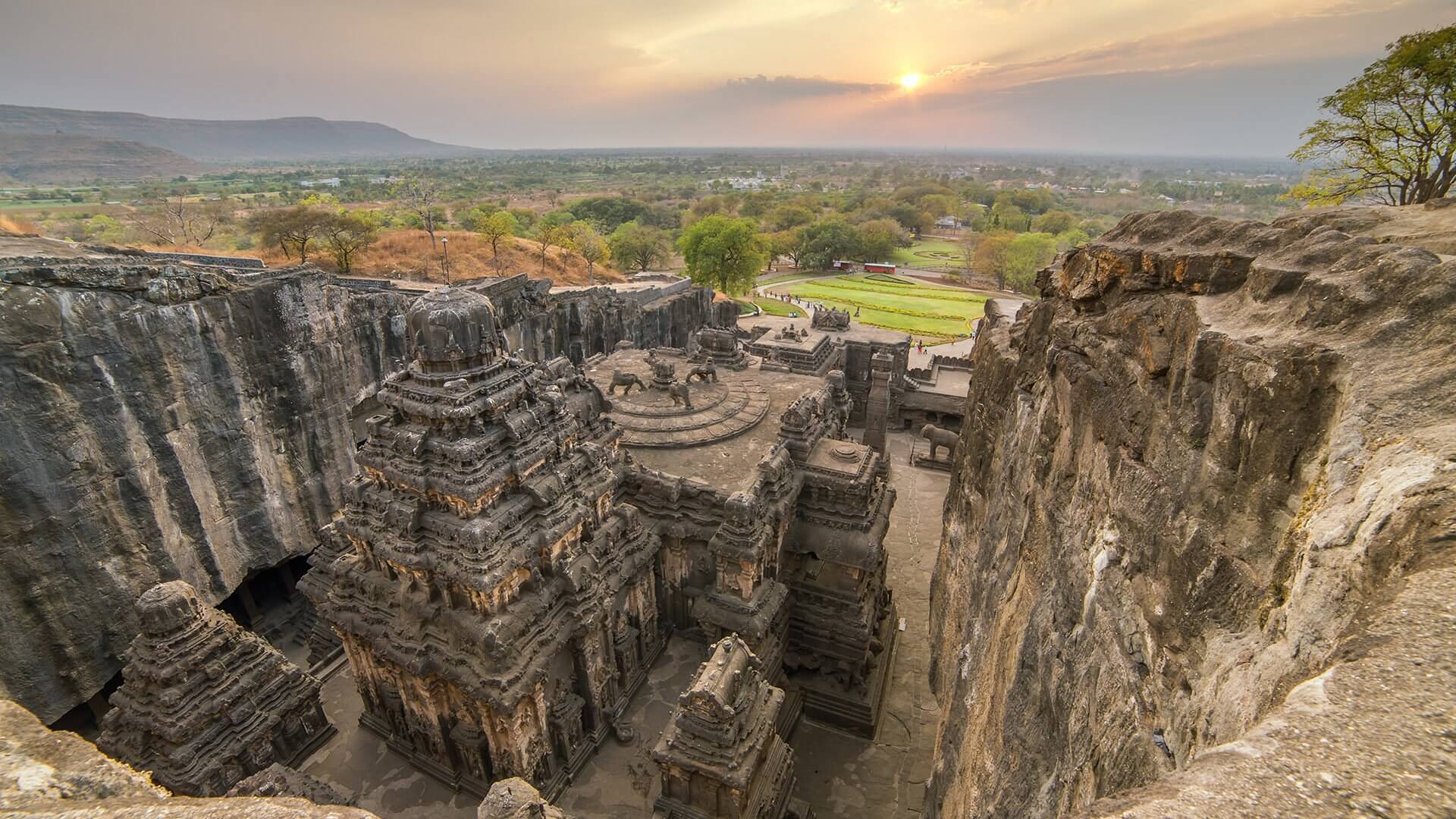 Located in the city of Aurangabad, is a popular tourist spot for its rich art and historic value it has to offer. One of UNESCO World Heritage Sites. These are Buddhist rock cave monuments, dated back to 2nd Century BCE to 480 CE. One of the surviving examples of the finest Ancient Indian Art.
Best time to visit:
June-March. Avoid the summer months.
Must Eat Pleases:
Bhoj Thali Restaurant
Mustafa Dum Biriyani
Panchvati Trimurti Chowk
8. Lonavala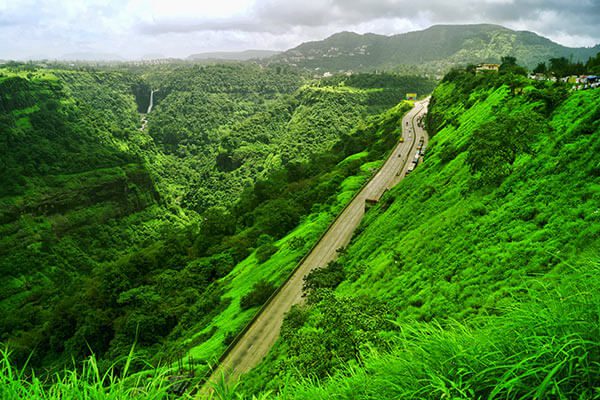 Perfect retreat spot for bikers, hikers and tourists. Particularly during the time of early and late monsoon. With beautiful mountains, lakes and waterfalls around the hill station. It is surrounded by dense forest and naturally gifted. Lonavala is the perfect place for a short weekend getaway to rejuvenate your energy after stressful city life.
Best time to visit:
October- May
Must Eat Places:
The Kinara Village Dhabba
German Bakery Wunderbar
Cafe 24
9. Alibaug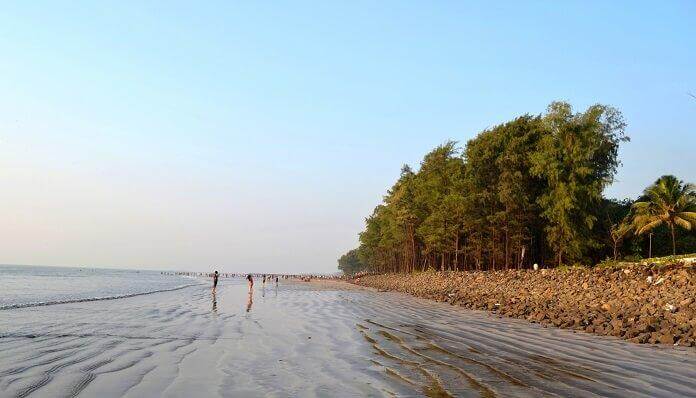 A coastal town just to the South of Mumbai. Known for its beautiful beaches – Alibag Beaches and Varsoli Beaches. To the 17th century built Kolaba Fort to the 16th Century Portuguese built Korlai fort. Alibaug is the place to go for a short beachside holiday.
Best time to visit:
November to July
Must Eat Places:
Sanman
Bohemyan Blue
Kiwi's Cafe & Deli
10. Khandala
You're not a 90s brewed kid if you don't know Khandala. The infamous lyrics "eh, kya bolti tu; kya main bolu; sun; suna; ati kya Khandala". Khandala is more than just a mere part of a famous Bollywood song. It's a beautiful hill station in the laps of green hills, with attractive places to see such as Sunset Point and Rajmachi Point, with views of Rajmachi Fort. Kune Falls is a 3-tiered waterfall set in a dramatic valley. Waterfalls surround the Tamhini Ghat mountain pass. East of town, the Bhaja and Karla caves are ancient, Buddhist rock-cut shrines featuring intricate carvings and pillars.
Best time to visit:
October-May
Must Eat Places:
Cream Centre
Cream Della
PNF Restaurant & Bar