Harry Potter is a British-American film series based on the novel by J.k. Rowling. After reaching Hogwarts, Harry finds his true friends and faces a lot of hurdles. The movie which never fails to entertain all kids and adults has some memorable scenes. Today, we will be looking at the top ten moments from all the eight series.
1. Hagrid Returns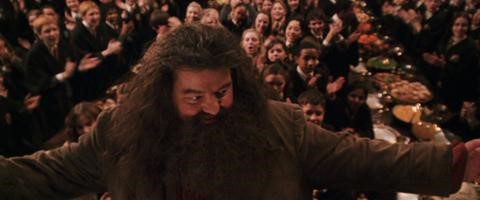 From Harry Potter and The Chamber of Secrets
At the end of this film, Hagrid returns from Azkaban and Harry gives him a hug. Dumbledore gives him a standing ovation and soon the entire hall is up and cheering. He was sent to Azkaban for allegedly re-opening the chamber which killed muggle-born wizards and witches.
This is one of the most emotional scenes where Harry says there is "There's No Hogwarts without you Hagrid". As we all know that Hagrid is one of the most faithful characters in the whole series and his comeback brings tears in eyes. The background music by John Williams makes it more moving.
2. Harry Potter VS The Basilisk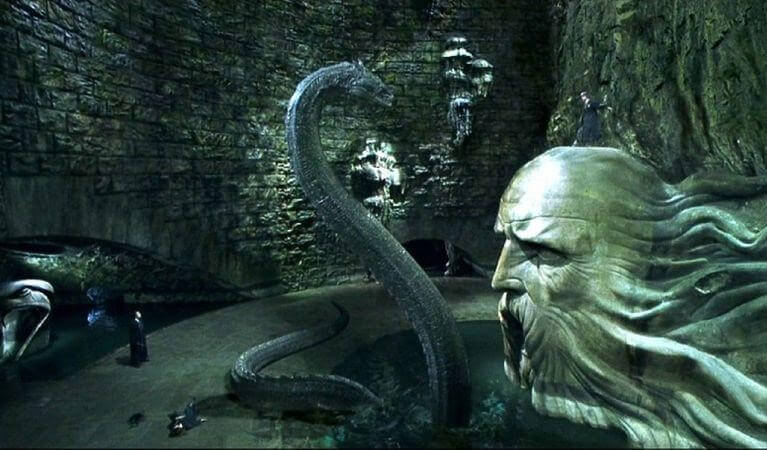 From Harry Potter and The Chamber of Secrets
The basilisk is one of the most dangerous magical creatures that Harry had to encounter at Hogwarts. The scene created an adventurous and a thrilling atmosphere and the way Harry killed it with a sword is commendable. Nonetheless, Harry has a basilisk tooth stuck in his arm and he utilizes it to stab Tom Riddle's diary. All of the Black ink comes out which takes away the powers of Tom Riddle. Fawkes, the phoenix shed healing tears upon Harry's injuries, inflicted by the basilisk and cured him of its venom.
3. Buckbeak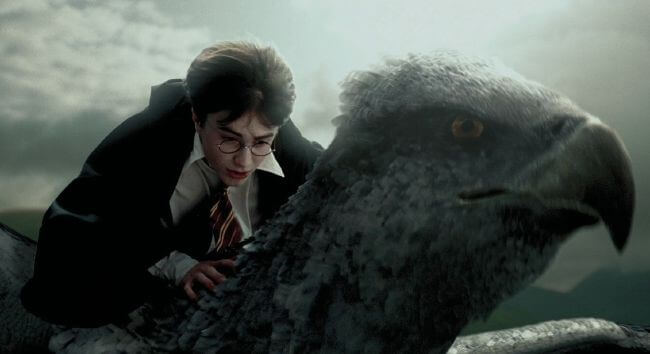 From Harry Potter and The Prisoner of Azkaban
Buckbeak was the hippogriff who lived with Hagrid. This scene does not need anyone to explain why it is brilliant. The beautiful cinematography, the visual effects, John Williams' perfect music makes this scene breathtaking. Harry riding buckbeak shows that buckbeak is not merely a creature but also a friend of Harry Potter.
4. Patronus saving Harry and Sirius Black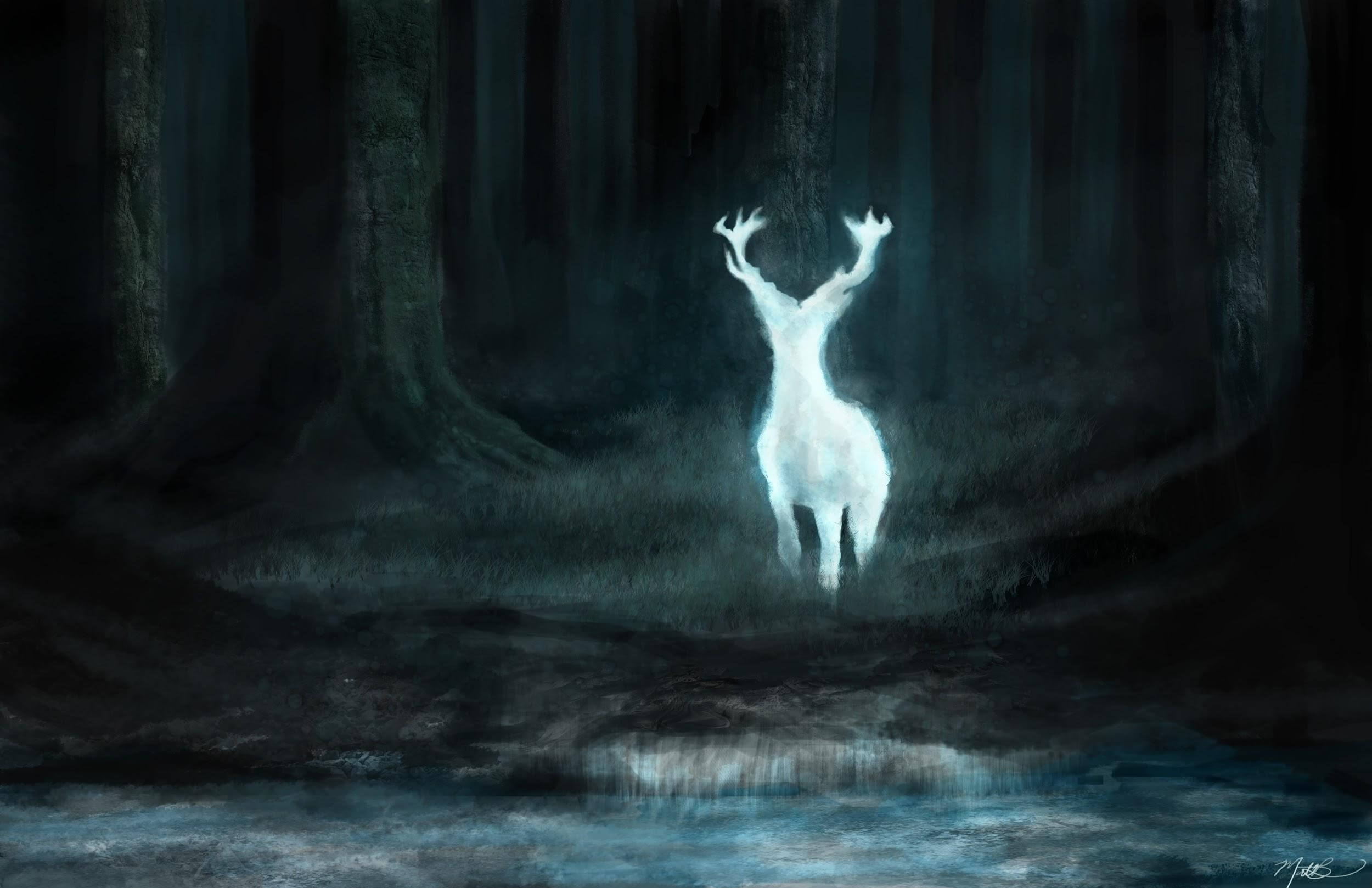 From Harry Potter and The Prisoner of Azkaban
Over a hundred Dementors attack Harry Potter and Sirius Black at the Great Lake. During the attack, Potter strived to defend himself but failed due to the sheer amount of dementors. They were saved by his future self who had travelled back in time using Hermoine's time turner. Harry initially mistook the mysterious figure for his father. This is indeed an unforgettable moment.
5. Fight with Hungarian Horntail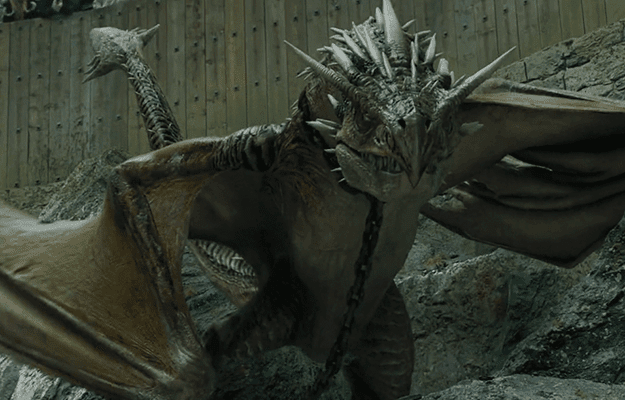 From Harry Potter and The Goblet of Fire
This was the first task of the Triwizard tournament.
This scene got the audience really scared and confused as to whether Harry would be able to face the most dangerous Dragon or not. This was the first task of the Triwizard tournament. This scene is really exciting as it creates suspense in the mind of the spectators as to who will win the duel. At some point it seemed that Harry might just lose it but as we all know Harry never loses.
6. Fred and George Wreak Havoc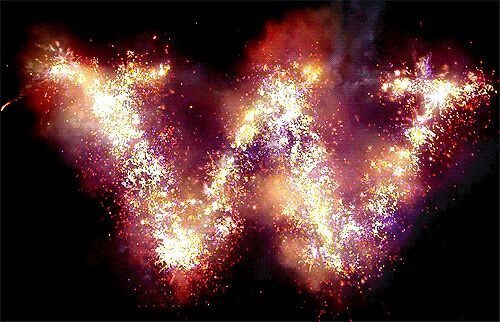 From Harry Potter and the Order of Phoenix
The twin uses wizarding fireworks and creates havoc inside Hogwarts, once Professor Umbridge is made headmistress in place of Professor Dumbledore. Since Fred and George don't really need more schooling to set up their future they decide to harass Professor Umbridge regardless of the consequences. This is one of the most funny scenes creating a joyful environment at Hogwarts. Professor Flitwick's reaction in the end is truly amusing.
7. Sirius Killed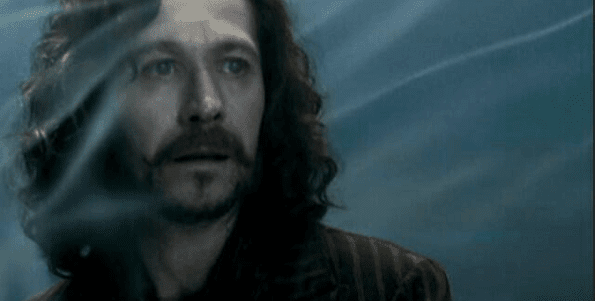 From Harry Potter and the Order Of Phoenix
Life is unfair sometimes. Sirius was killed by his cousin Bellatrix Lestrange during the Battle of the Department of Mysteries. During an interview, Daniel Radcliffe said that the death of Sirius Black was the hardest death to get over in the "Harry Potter" movie franchise. This is a heartbroken scene. It was Sirius Black who once said to Harry, " The ones that love us never really leave us".
8. Dobby Dies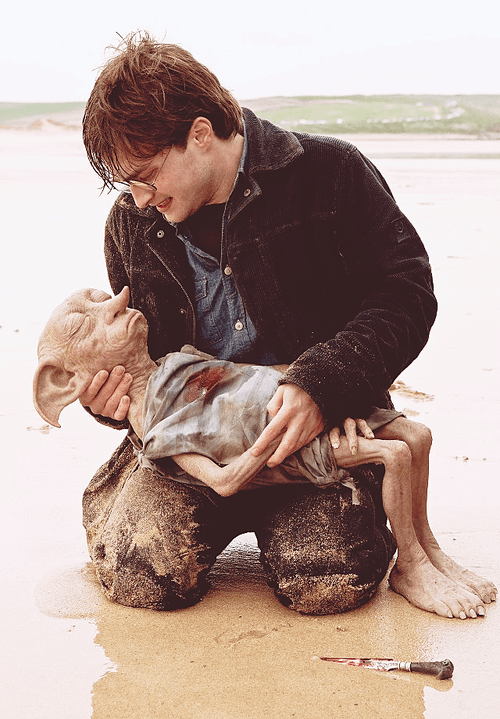 From Harry Potter and The Deathly Hallows Part 1
Dobby's death was actually devastating because it was the first time that he couldn't do what Harry had wanted him to do: stay alive. This heart-wrenching scene seriously made the audience cry because Dobby was a lovable character. Harry lost another friend and was equally shattered.Death eater Bellatrix Lestrange hurled her knife at Dobby and Harry as they 'apparated' hitting and killing the poor-elf.
9. Snape breathes his last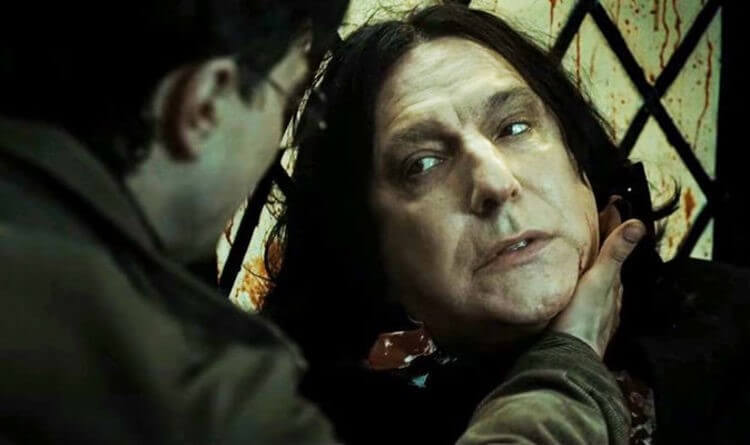 From Harry Potter and the Deathly Hallows Part 2
Professor Snape is dead on Voldemort's orders. In his last moments he told Harry to take his memory and look at him one last time. After watching his memories Harry discovers a little thin boy who once knew a girl called Lily. Harry's mother and Snape were childhood friends. We can never actually hate Snape. This scene from the Deathly Hallows Part 2 is painful.
10. The Last Fight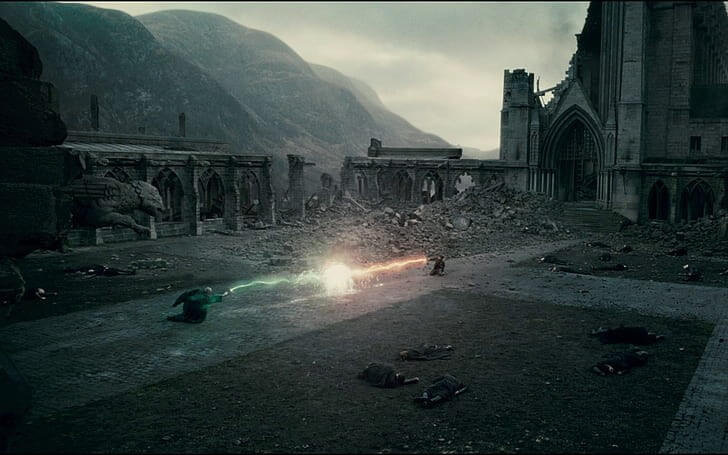 From Harry Potter and the Deathly Hallows Part 2
This scene from the Deathly Hallows Part 2 celebrates victory of good over evil. Harry Potter might have lost some of his dear friends in this Battle of good and evil but he finally defeated Voldemort. There is every reason to love this scene.
These are the 10 memorable scenes from the Harry Potter series. Obviously,there are more. Now it's your turn. Which one is your favourite? Share your views.