Cinema is the epitome of culture. The Indian film industry, popularly known as Bollywood, is one of the largest entertainment industries in the world, and with a production of a plethora of films, it is one field that is appreciated among audiences around the world. The trend of dubbing Hollywood movies in Hindi started in 2004 when Shah Rukh Khan, along with his son, Aryan voiced the film "The Incredibles". Ever since then, the trend of using famous Bollywood personalities for voice-overs in many Hollywood films have been popular. Here is a list of the top 25 Best Hollywood Movies which have been dubbed into Hindi.
List of Best Hollywood Movies Dubbed in Hindi –
1. Back to the Future (1985)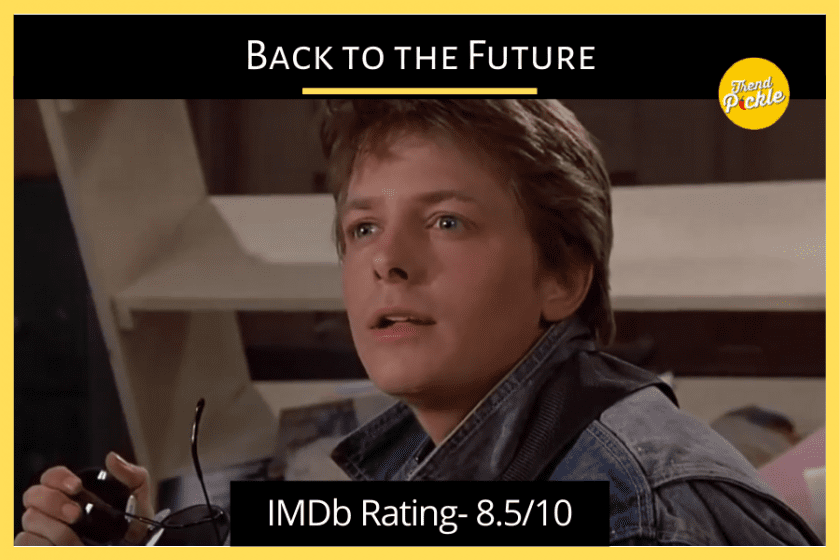 A science-fiction film filled with action and comedy, it stands to be one of the best Hollywood movies dubbed in Hindi. Starring the famous Michael J. Fox and Christopher Lloyd, the film reflects the transportation of a 17-year-old high school student, Marty McFly, from the present to 30 years in the back through a time-travelling machine which was created by a close-friend Doc Brown. This film has won 20 awards and had many nominations. It is one such film which is not to be missed. Watch Now!
Director: Robert Zemeckis
Cast: Michael J. Fox, Christopher Lloyd, Lea Thompson
IMDB Rating: 8.5/10
2. Avatar (2009)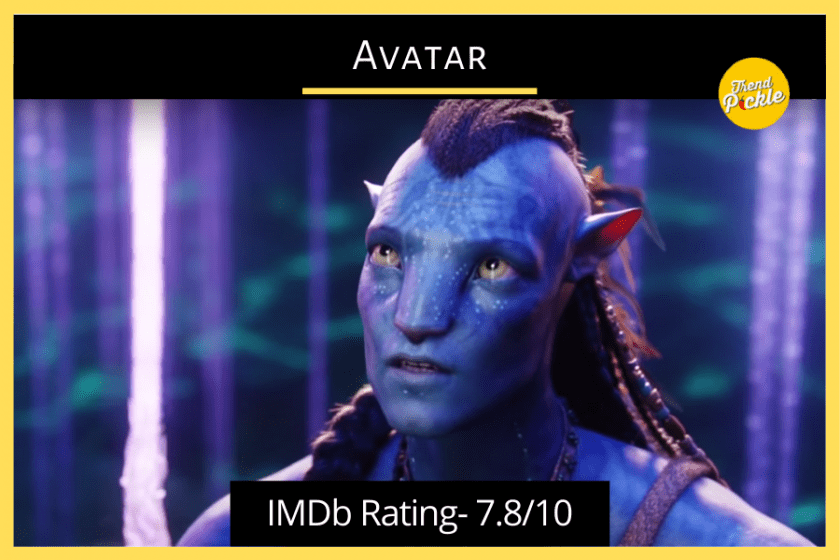 This is an action, adventure, fantasy film directed by James Cameron. This film captures a sight to see by contrasting the human world, and the fictitious world of the humanoid Na' vi. The story revolves around a paraplegic Marine Jake Sully, and how he decides to be a part of a mission in a distant world known as Pandora. Watch Now!
Throughout the movie, he attempts at protecting and saving the native people of Pandora and their rich woodlands from the miners and other rapacious characters. Surrounded by picturesque landscapes, and beautiful cinematography, this film is going to take you on a journey through the dream world of Pandora. So sit back and be ready to be floated away to the colourful and serene universe. It is one of the must-watch Hollywood action movies of all time.
Director: James Cameron
Cast: Sam Worthington, Zoe Saldana, Stephen Lang
IMDB Rating: 7.8/10
3. Charlie and the Chocolate Factory (2005)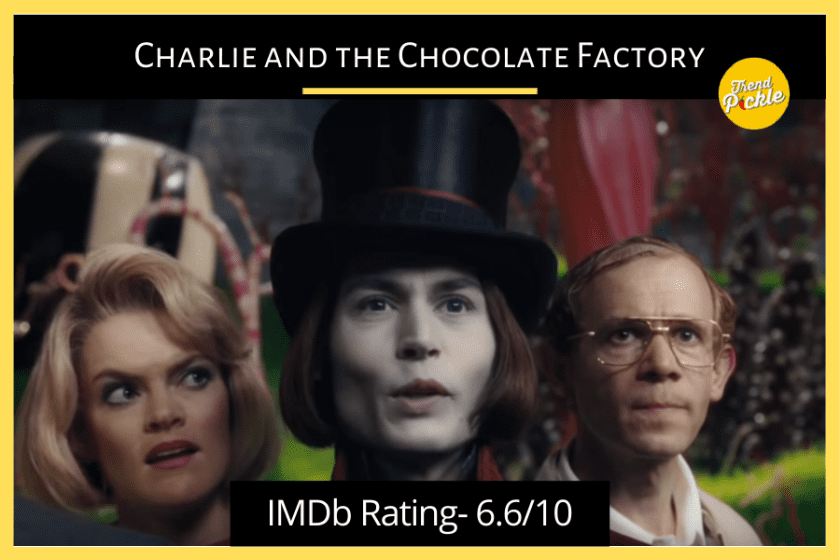 A family comedy and adventure movie, it sure tinkles the taste buds of many. Capturing the delectable and enticing world of chocolate, the film depicts the win of a young boy through the world's most magnificent chocolate factory which is headed by a unique and strange chocolatier and candy maker. Starring the well-known actor of the Hollywood industry, Johnny Depp, and shot in a creative and wonderful manner, this film is going to make you hungry, and dwell in the land of candy and chocolate. Watching it in Hindi only enhances the experience, making it one of the best Hollywood movies in Hindi.
Director: Tim Burton
Cast: Johnny Depp, David Kelly, Freddie Highmore
IMDB Rating: 6.6/10
4. Gladiator (2000)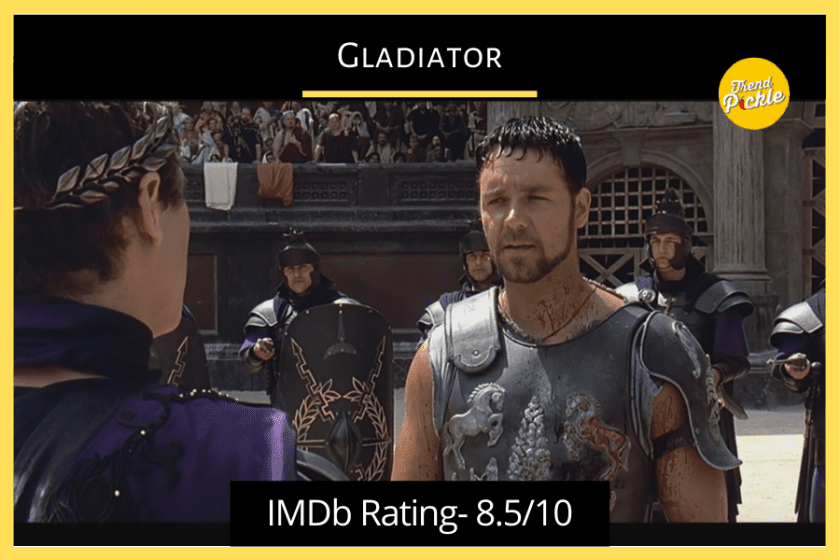 This is a tale of history and courage narrated by deep, thoughtful dialogues, and evokes a strong sense of victory. Showcasing the glorious and prestigious architecture and culture of Rome, Gladiator, directed by Ridley Scott, portrays the beauty of Rome yet with an ironic twist. It describes how an empire with utmost status and respect, was known for its corruption.
The story revolves around a former Roman General, who seeks vengeance and justice against the evil-minded emperor who murdered his family and set him as a slave. This film is indeed an epic blockbuster. Watch Now!
Director: Ridley Scott
Cast: Russell Crowe, Joaquin Phoenix
IMDB Rating: 8.5
5. Harry Potter Series (2001-2011)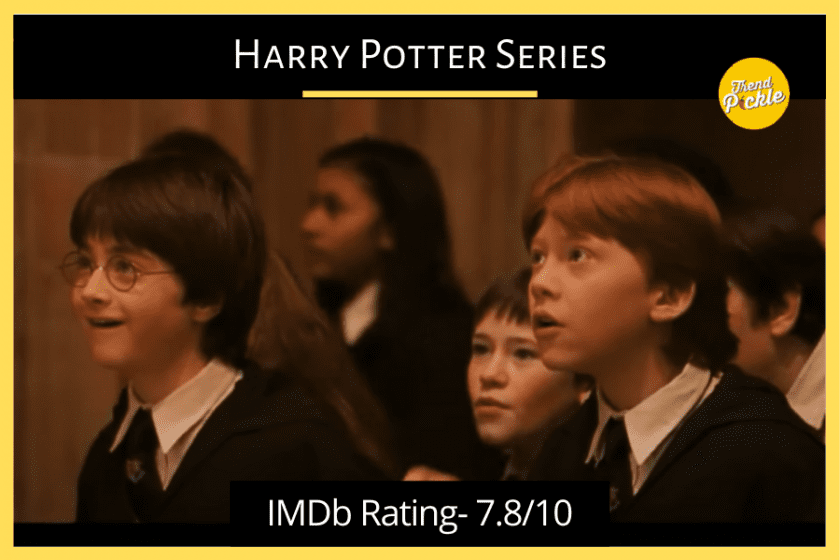 All the seven films of this series are considered to be one of the defining films of the youth. A collection of family-oriented, adventure films, it captivates the audience through the world of wizardry and witchcraft. The series illustrates an orphaned boy who joins The Hogwarts School of Witchcraft and Wizardry, where he learns the truth about himself, his family, and the evil spirits that haunt the magical world. Be ready to be transported to a magical and fantasy world, where people use wands, fly on sticks, and giants exist.
Director: Chris Columbus
Cast: Daniel Radcliffe, Emma Watson, Rupert Grint
IMDB Rating: 7.8/10
6. Jurassic Park (1993)
Directed by Steven Spielberg, this film allows viewers to go back in time into the ancient yet breathtaking and realistic world of dinosaurs. The story revolves around a theme park which goes through a major power breakdown, and how it becomes chaotic due to the mess caused by their cloned and bred dinosaur. If you are a dinosaur fanatic, this sure is the right choice for you.
Director: Steven Spielberg
Cast: Sam Neill, Laura Dern
IMDB Rating: 8.1
7. Independence Day (1996)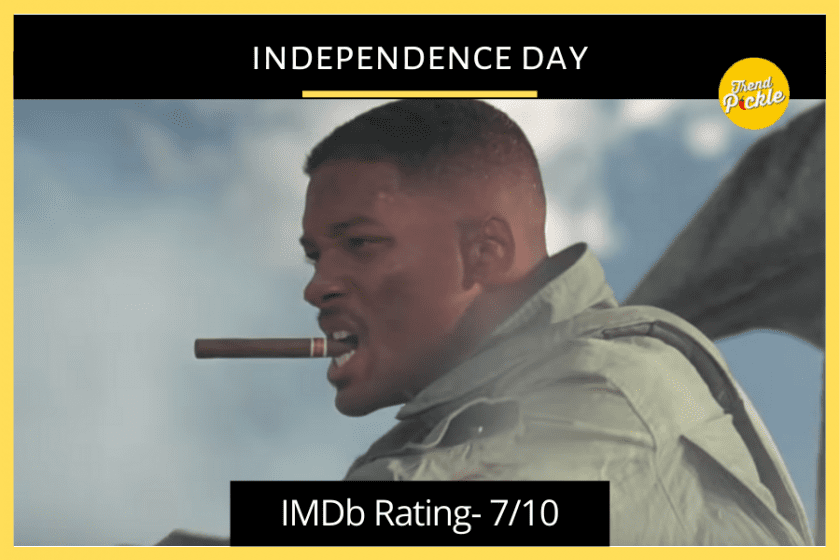 Have you ever wondered how life would be if aliens had invaded Mother Earth? This film, directed by Roland Emmerich, and starring the famous Will Smith, captures how mankind defeats an alien invasion with developed and advanced technology. If you are looking for a science fiction thriller, this is the perfect choice for you.
Director: Roland Emmerich
Cast: Will Smith, Jeff Goldblum
IMDB Rating: 7/10
8. The Conjuring (2013)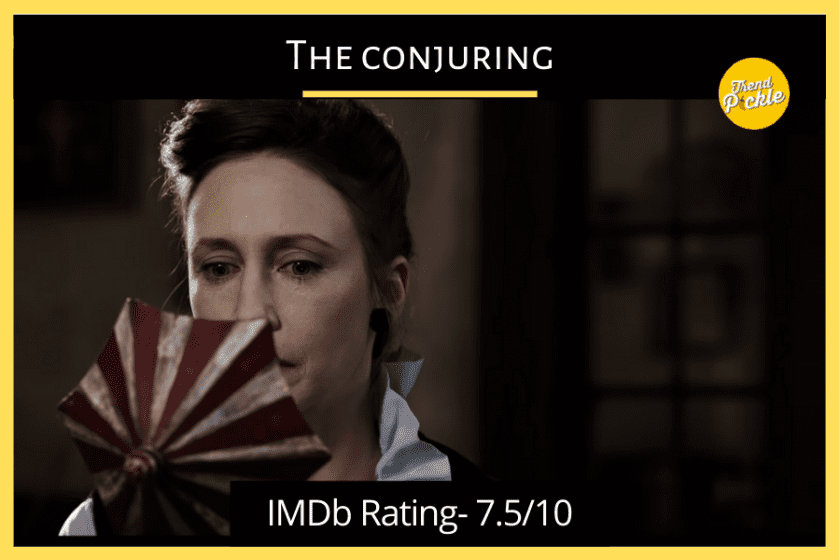 Distinguished because of its use of narrative technique and characters, this film is going to make you jump from your seats. A classic horror film directed by James Wan, the film is about how the paranormal investigator's Ed and Lorraine Warren help a family that is haunted and taunted by a dark and horrific spirit in their farmhouse. Popularly known for its music, this film is t going to let you experience the real feel of a horror movie.
Director: James Wan
Cast: Patrick Wilson, Vera Farmiga
IMDB Rating: 7.5/10
9. The Great Gatsby (2013)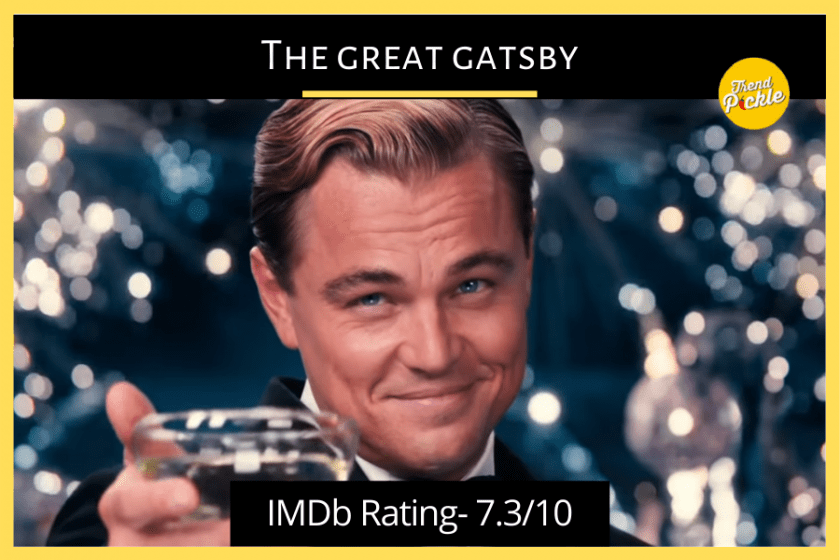 A spectacular, dramatic film based on the classic, romantic novel, this is one film that is a treat to the eyes. With its grand and luxurious sets, costumes, this film is the definition of style at its highest level. Starring the famous Leonardo DiCaprio, this incorporates beautiful cinematography that is going to take your breath away. The story involves a wall-street trader and writer, Nick, attracted to the lifestyle of his millionaire neighbour, Jay Gatsby. Accompanied by music, scenic sets, this film is one that has to be on your next movie list.
Director: Baz Luhrmann
Cast: Leonardo DiCaprio, Carey Mulligan
IMDB Rating: 7.3/10