In this write-up, we are going to see about the two best movie directors of the South Indian Movies industry, who will always use technical equipment in their films. Here we will see S S Rajamouli vs S Shankar. Shankar Shanmugam, called S. Shankar is an Indian filmmaker, who predominantly works in Tamil cinema. He made his debut as a director in the film 'Gentleman' (1993).
Koduri Srisaila Sri Rajamouli, called as S.S.Rajamouli is also an Indian filmmaker, who primarily works in Telugu cinema. He made his debut as a director in the movie 'Student No. 1′(2001). Both of them used various technical works in their films but here we are going to compare who is better at using technological effects in their movies.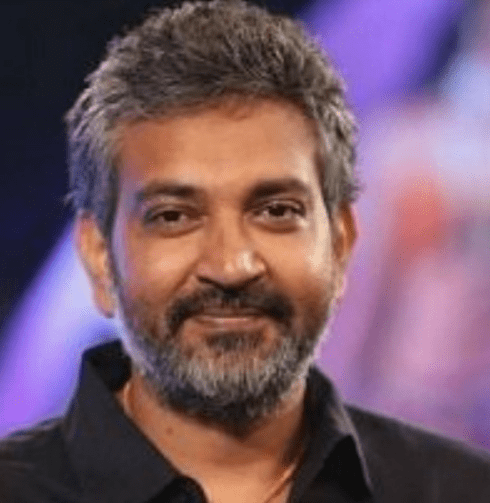 When we compare both of them, in recent times everyone says that S.S.Rajamouli is better than Shankar. But, Rajamouli is on the list only for the past 5 years by his films such as Magadheera, Makkhi and Bahubali consider the best films by him. But we can't compare this with Shankar.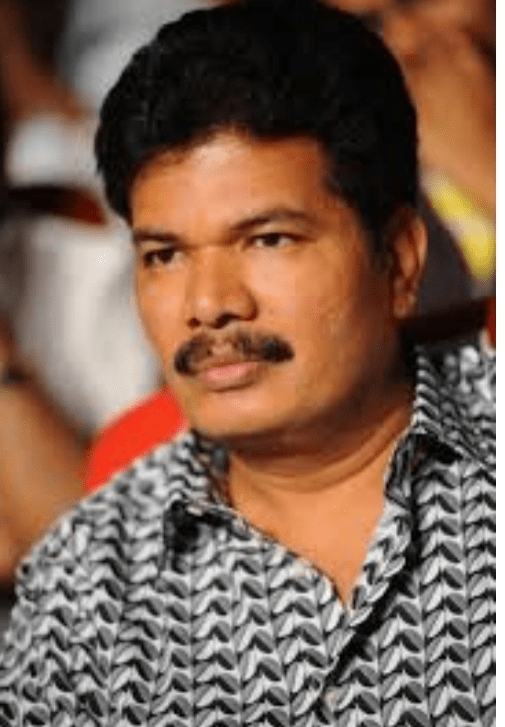 Shankar on the other hand, are on the list for the last fifteen years. Shankar is the first one to brings CGI and Visual effects to the Indian film industry. Which is considered the main thing, Rajamouli used in his last 3 films. Shankar's works are just masterpieces like Shivaji, Robot, I, Gentleman, Natak, Anniyan, Indian, Boys, etc… He also won awards for using technology and VFX in his films. He won the National best special effects award for movies such as Jeans (1998), Anniyan (2005), Shivaji (2008), Bharateeyudu ( 1997), Robot(2010)… So, Shankar is the one who extensively used VFX and special effects in his films compare to Rajamouli.
Director Shankar movies mostly deal with society-oriented problems and usually science fiction ones. But director Rajamouli's movies are Historical based storylines and mythological ones. Let's see some of their technics used in their movies.
Rajamouli's Best Movies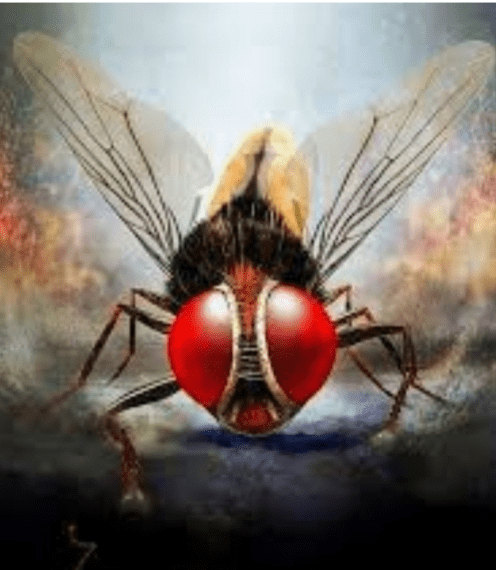 The first one is Eega, which was released in 2012 has many great visual effects. The technical brilliance in the movie is good. It has good graphics that the fly, the main lead of the movie is made to look and behave like real. The graphics look international standards as the fly acts really like a human one. Like this, Magadheera is a fantasy historical movie that includes good technical effects and graphics.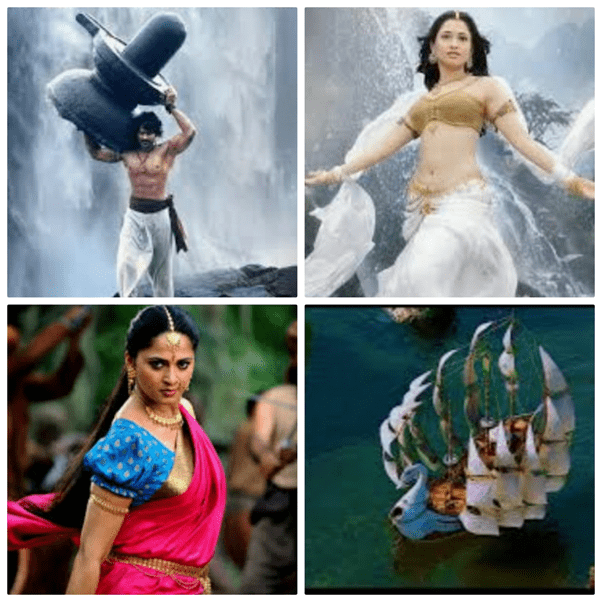 Bahubali, the best movie by Rajamouli both the beginning as well as the conclusion. There are many fantastic scenes in the movies that amazed us that includes the animals which look real and majestic includes Elephants, Horses, and the bull in the fighting scenes.
Then also the princess Devasena and Bahubali fighting together and both of them practicing archery, war scenes, and Bahubali carrying the Lord shiva on his shoulder look great and the effects are amazing and breathtaking. There are many other scenes in the movie that the visual effects look great and fantastic to watch.
Shankar's Best Movies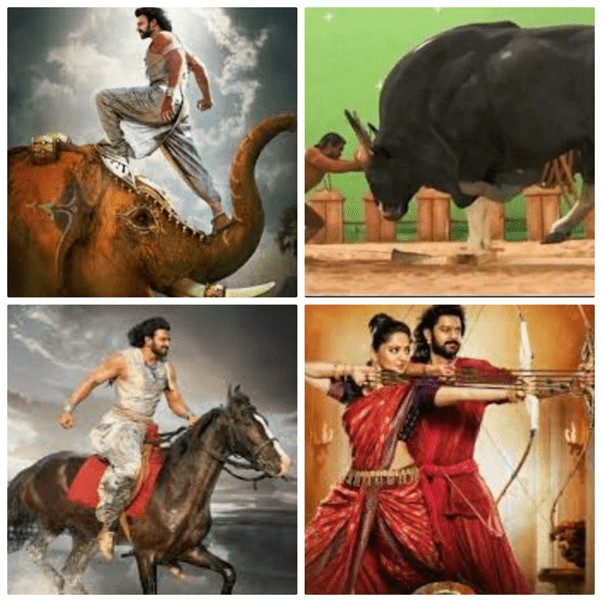 All his movies are blockbusters, his first movie Gentleman released in 1993 creates him an important place among Tamil cinema. He used technical effects in all his movies. Importantly, his movie Anniyan released in 2008, has one stunt sequence, inspired by the Matrix is still one of the best parts of the movie.
But the most famous movie of Shankar is Robot and 2.0. Because it is totally technical-oriented movie. Its budget is Rs.500 crore. This movie is good to watch with 3D glass. Where the scenes in the movie like thousands of phone screens lighting up, crawling like ants, and then engulfing people alive. The everyday microchip does it all. Rajinikanth as Robot is perfect and then Akshay Kumar's CGI induced cell phone screen face and feather eyebrows look fabulous. Finally, the Chitti, the Minibot which looks cute and small is technically perfect and the visual effects are outstanding.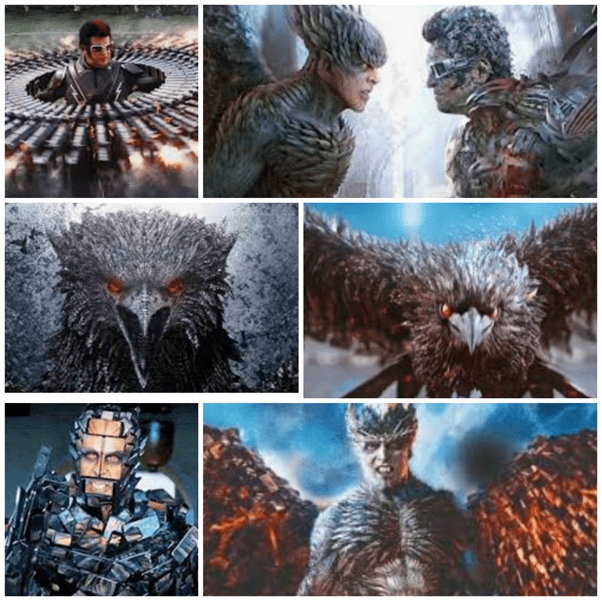 Then his movie 'I' also has technical skills that are the transformation of actor Vikram in the movie and other characters are amazing and fine.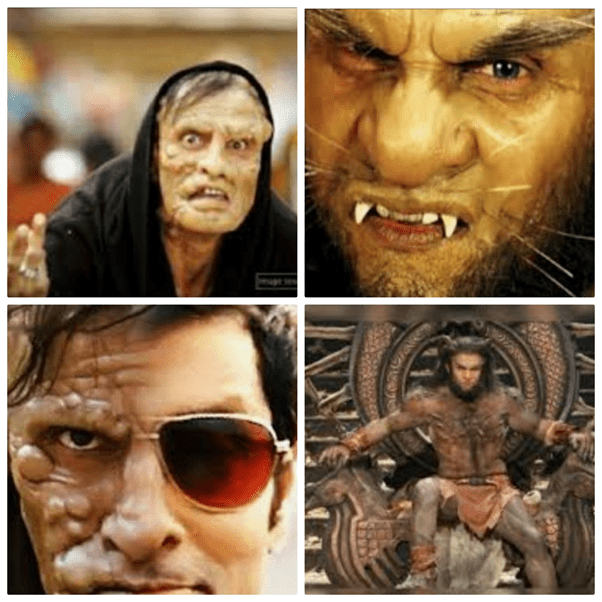 Both of them are good at directing tech-oriented movies, but Rajamouli's Bahubali is really the best movie with visual effects in Indian cinema. But for that we can't degrade Shankar, he is one who used these effects for a long time and working with great foreign technologists for his movies. So both of them are good at their own. But for now yes Rajamouli looks better than Shankar in directing technical movies.