Hemu or Samrat Hemchandra Vikramaditya (1501 – 1556), the last Hindu ruler of Delhi, can be rightfully called an 'Unsung Hero'. He was a strategic administrator, fierce warrior and an intelligent general to the Suri dynasty. But apart from the fact that he was a tough opponent to the Mughals, his incredible journey of becoming a 'Samrat' deserves to be known and explored. Let's look into some of the unknown highlights of his life.
1. Birth of Hemu to a Humble Family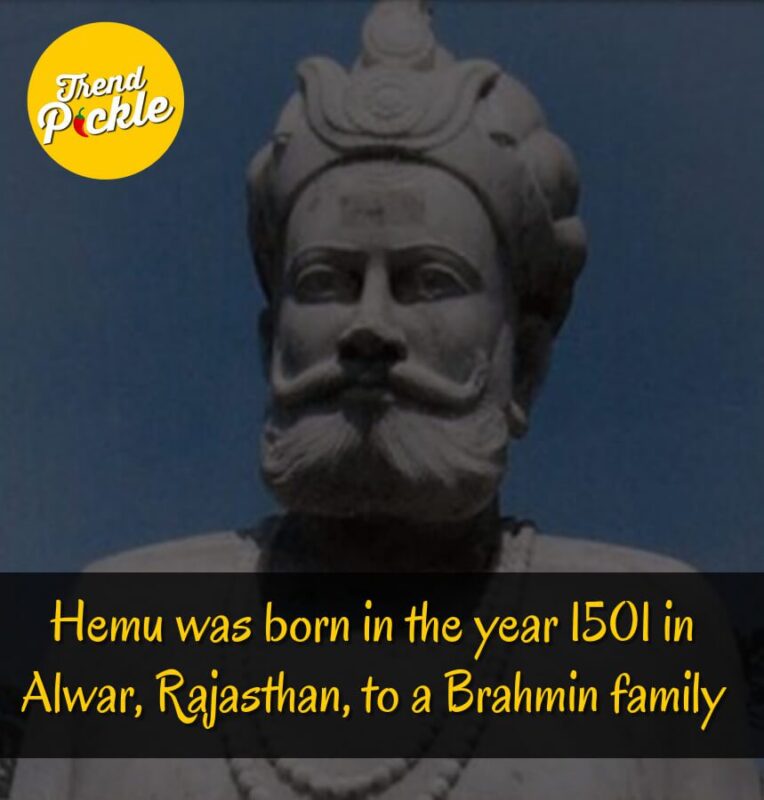 Hemu was born in the year 1501 in Alwar, Rajasthan, to a Brahmin family. For economic stability, the family migrated to Rewari, Haryana which was a major trade route. Along with his education, he had a special love for wrestling and horse-riding. Hailing from a low financial background, he became a street vendor at the local market at a very young age.
2. Indigenous knowledge of Trading and weaponry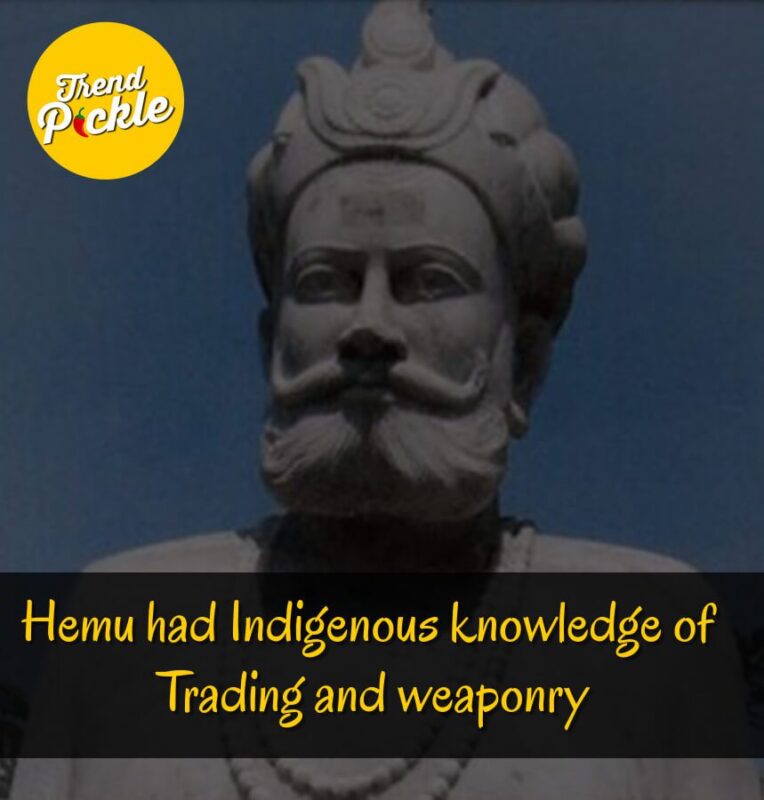 Hemu started selling cereals to the military of Sher Shah Suri who was the Afghan emperor at that time. With immense trading knowledge, he started the business of saltpeter (a component in making gunpowder), which made him brilliant in weaponry making and operations.
3. From trader to 'Shahang-i-bazar'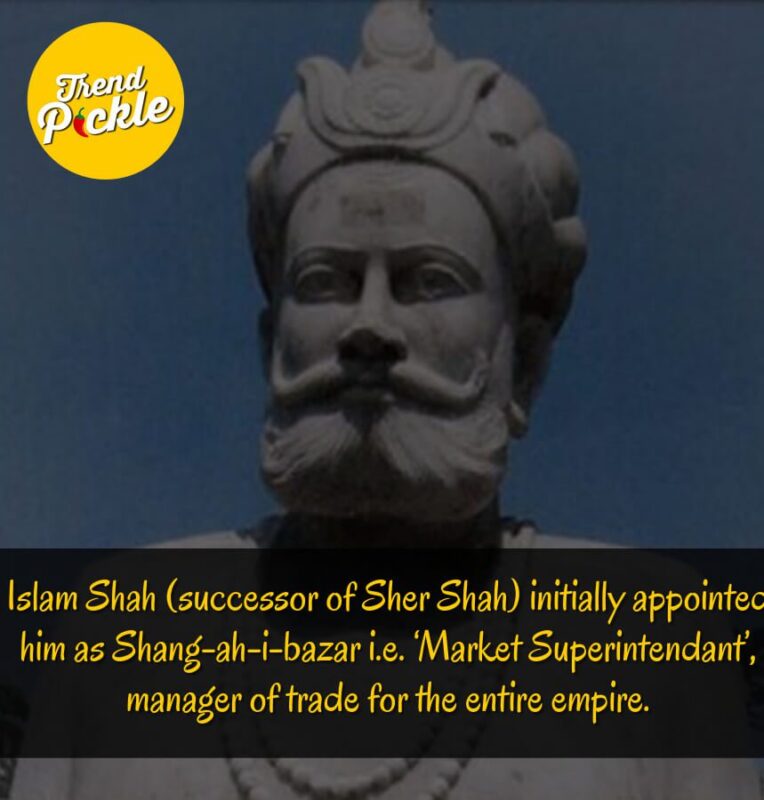 Seeing his marketing and management skills through years of practical experience, Islam Shah (successor of Sher Shah) initially appointed him as Shang-ah-i-bazar i.e. 'Market Superintendant', manager of trade for the entire empire. He worked with the King closely and soon gained immense knowledge about the working of an empire.
4. From 'Shahang-i-bazar' to 'Daroka-i-Chowki'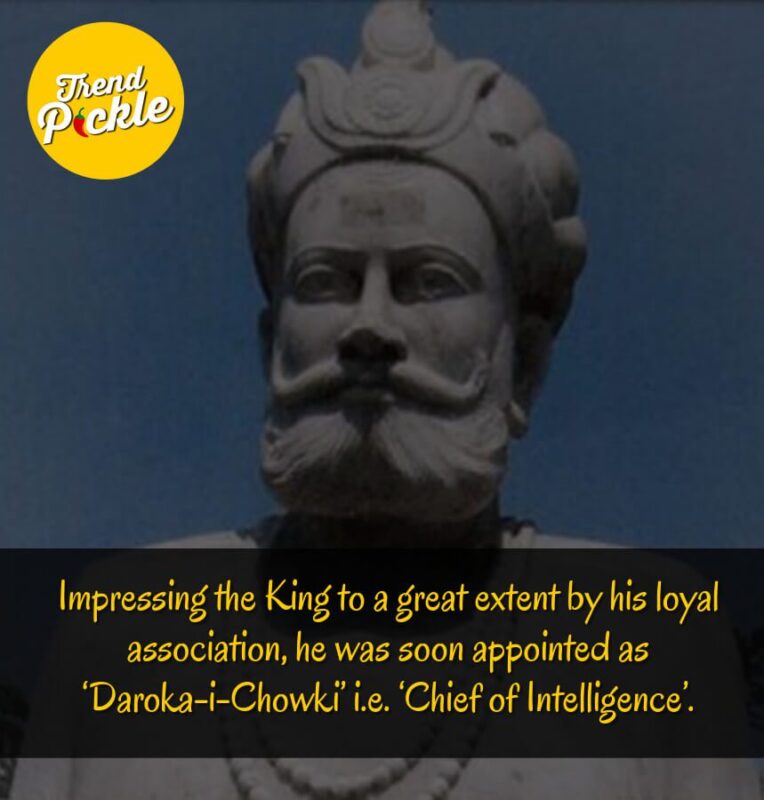 Impressing the King to a great extent by his loyal association, he was soon appointed as 'Daroka-i-Chowki' i.e. 'Chief of Intelligence'. He offered his strategic thinking skills in devising political agendas and also worked as a spy for Islam Shah in obtaining significant information about the Mughal rulers.
5. Governor of Punjab and Delhi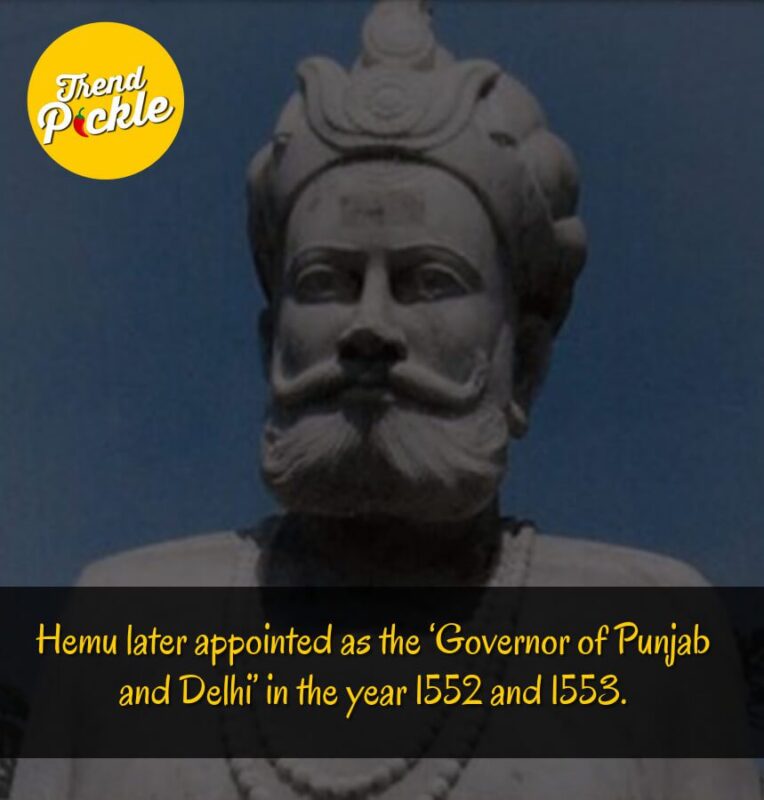 Hemu became a trusted associate to Islam Shah, who took him along for every important political affair. He became a consultant in all administrative and civic matters. His tactical skills in warfare also won many hearts among the Afghans. He was later appointed as the 'Governor of Punjab and Delhi' in the year 1552 and 1553.
6. Prime Minister of Adil Shah Suri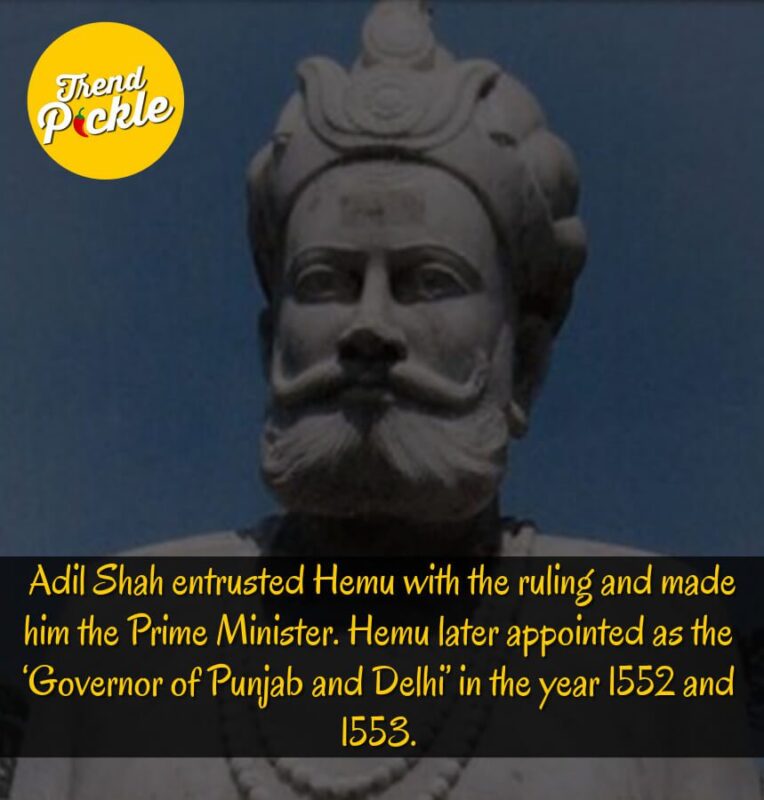 Under the kingship of Adil Shah (successor of Islam shah), the Suri dynasty faced a rebellion from its citizens. Adil Shah was a pleasure-seeker and an addict to opium and he, thereby, entrusted Hemu with the ruling and made him the Prime Minister. He was given an empire to be looked after.
7. The victory of 22 battles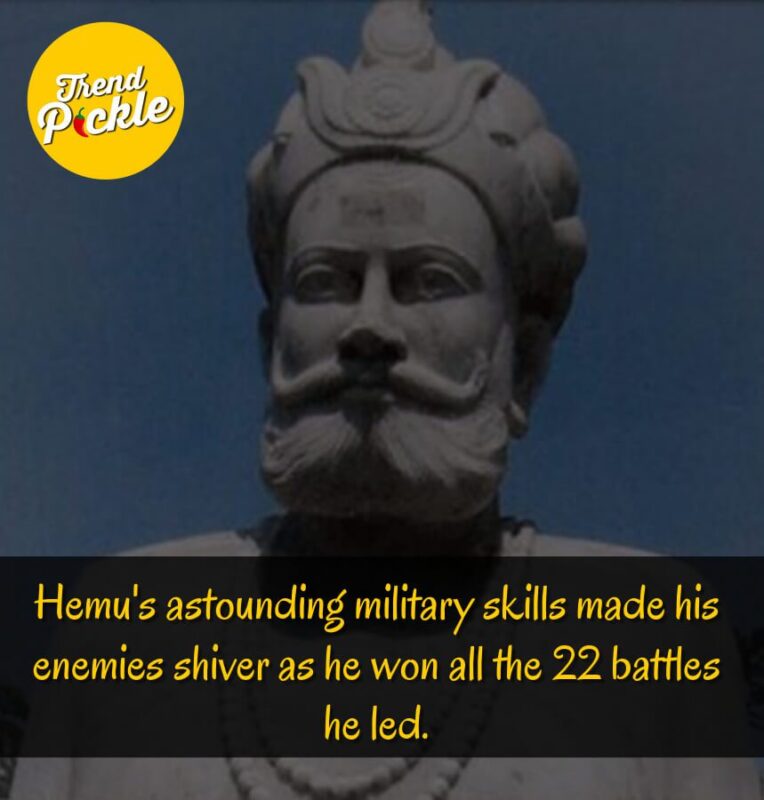 Using the huge power given to him, he suppressed the arising rebellion in the empire and also fought off foreign Mughal invaders. He corrected the political imbalance and civic problems and soon became one of the trustable Afghan ministers. His astounding military skills made his enemies shiver as he won all the 22 battles he led.
8. The capture of Agra Fort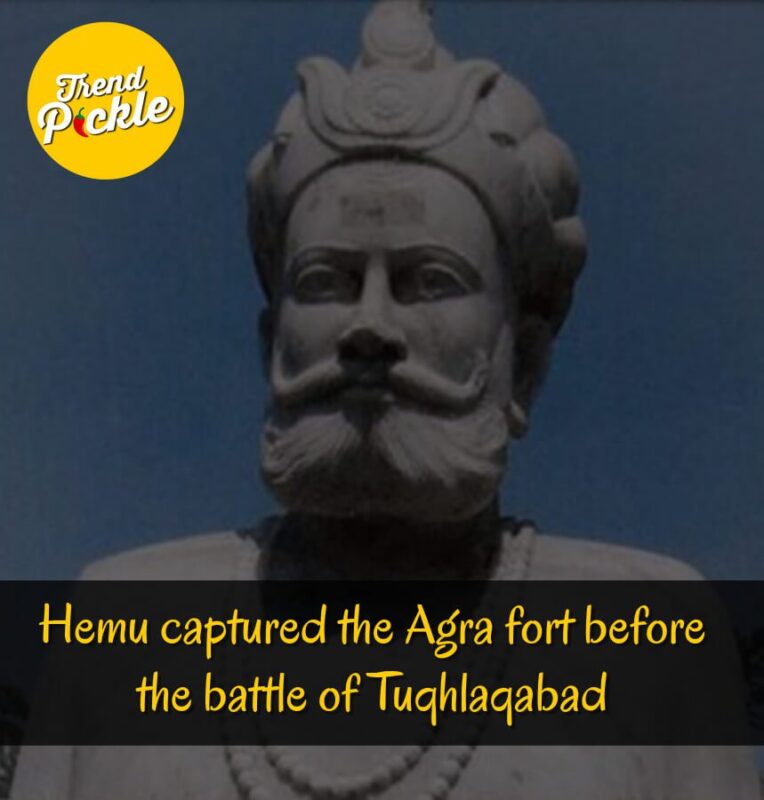 Hemu found Humayun's death as a crucial opportunity to overpower the foreign Mughal invasion in India. He managed to accumulate a huge army with the help of his allies and started attacking Mughal territories. Terrorized Mughal leaders fled their forts to escape Hemu's army and thus Hemu captured Agra Fort.
9. Battle of Tuqhlaqabad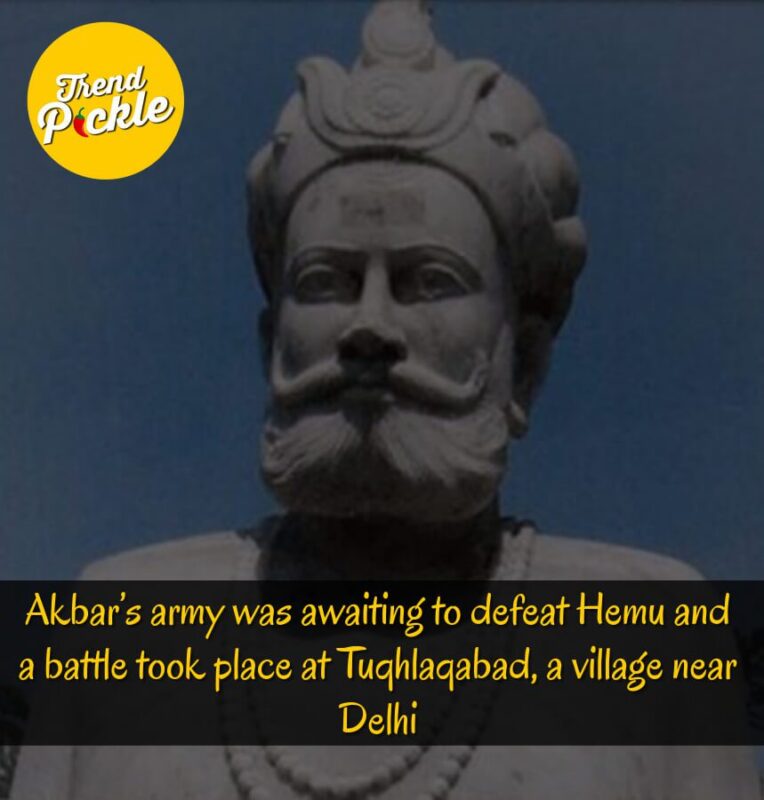 Akbar's army was awaiting to defeat Hemu and a battle took place at Tuqhlaqabad, a village near Delhi. The battle was proof of Hemu's efficient army that outnumbered the Mughals, resulting in victory. Hemu's infantry and cavalry drove out the Mughals out of Delhi.
10. Hemu to Raja Vikramaditya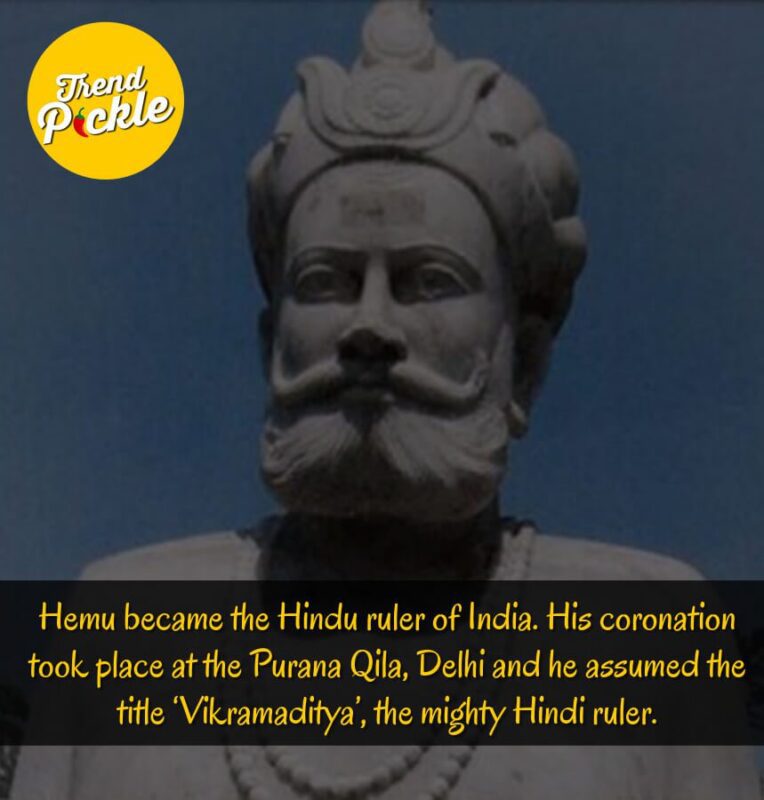 On October 7, 1556, Hemu became the Hindu ruler of India. His coronation took place at the Purana Qila, Delhi and he assumed the title 'Vikramaditya', the mighty Hindi ruler. He organized his army, dismissed corruption and established an efficient trading system.