If you don't own a griddle pan, then you should consider getting one. There are many benefits of using griddle pans. Keep on reading to find out what these benefits are, as well as tips for using griddle pans.
Benefits Of Griddle Pans
There are several benefits of using griddle pans. They include:
1. Less Fat
One of the best things about using a pan is that it cooks food similar to using an actual grill. These pans feature ridges, which allows juices and fats from foods to be lead into the wells. From there, the juices and fats are drained. As a result, your meals will be healthier.
Do you enjoy cooking meats? How about other types of foods that are known for being greasy? If so, then you will love using a pan.
2. Large Surface
Although the pans come in an array of shapes, sizes and designs, these pans typically have a large cooking surface. This means you'll be able to cook larger amounts of food or you can cook several foods at the same time. This is why lots of people prefer using griddle pans when they are making things such as burgers and pancakes.
3. Even Heat Distribution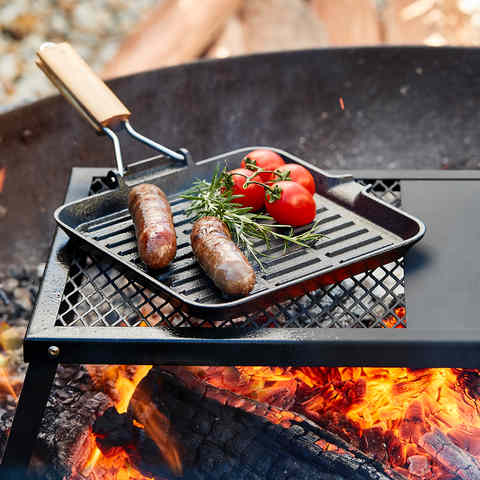 Another benefit of griddle pans is they are made in a way that distributes heat evenly. You won't have to worry about your foods being hot in one section, but cooler in another. In turn, your meals will taste better.
4. Cook Various Foods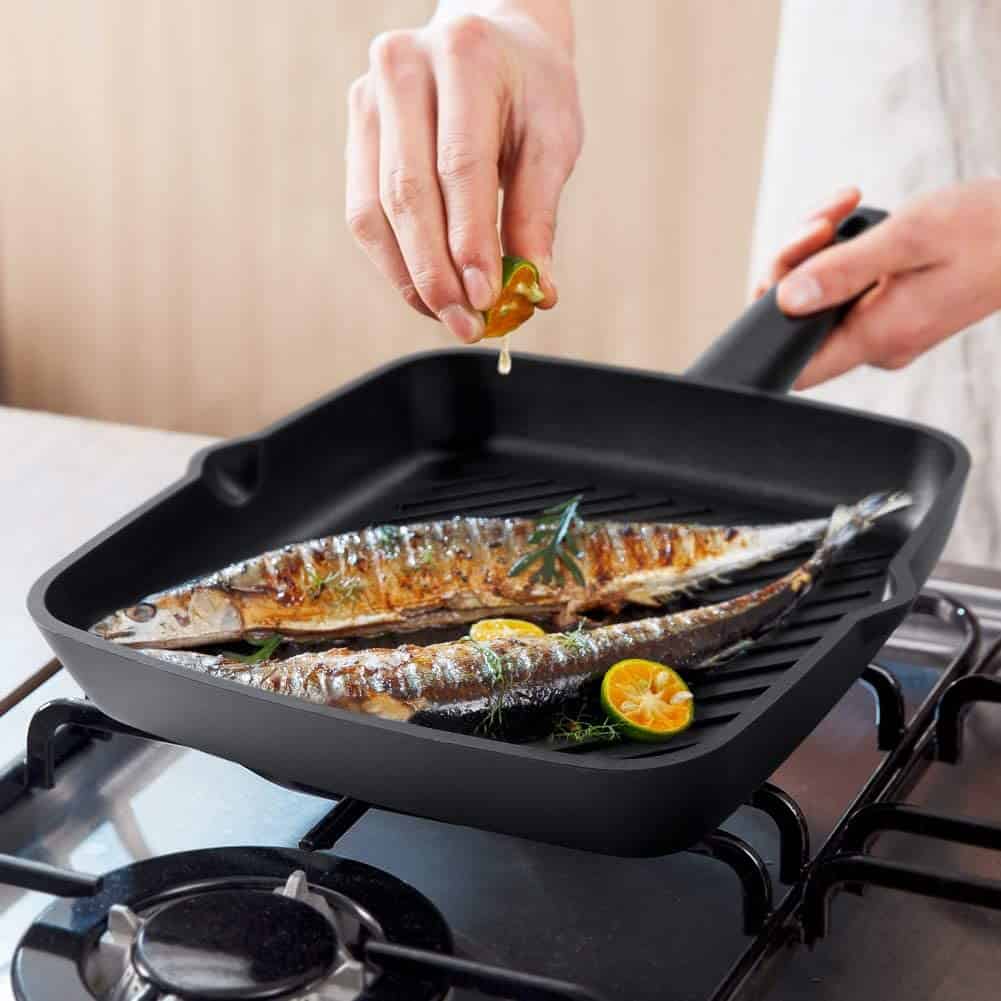 You can cook many foods on a griddle pan. This includes pancakes and flatbreads. Not only that, but you can cook vegetables, fried rice and seafood to name a few. Regardless of what you cook, you can count on it tasting similar to grilled foods.
5. Easy To Use And Fast Results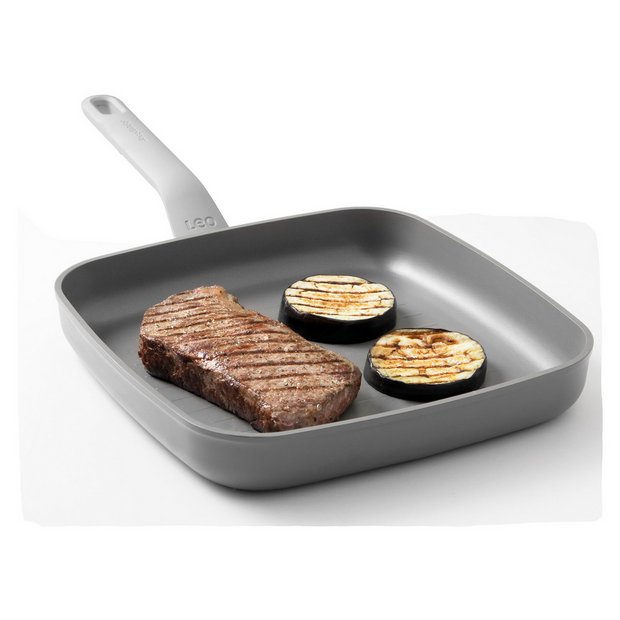 Let's not forget to mention that griddle pans are extremely easy to use. Unlike a grill, you simply use the pan just like you would with any other pan. There is no guesswork involved, and your food will cook fast. There are a lot of people who are surprised at how fast their foods cook when compare to traditional frying pans.
6. Durable
Finally, the pans are built to last. Generally speaking, the majority of griddle pans are made with extremely durable material, such as cast iron. If you buy a griddle pan, you can expect it to last for a very long time. This is regardless if you buy a very affordable pan or a higher-end griddle pan.
Here's a tip, choose a plan that meets your needs and is not the cheapest one. For example, if you do a lot of cooking and enjoy experimenting with your meals regularly or you cook for a lot of people at any given time, then it's wise to buy the largest griddle pan you can find.
Tips For Using Griddle Pans
A few tips for using these pans include:
1. Keep Your Pan Oiled
You'll want to keep your pan oiled. This will prevent food from getting stuck to it. All you have to do is wipe your pan down after it has been used. Simply put a bit of cooking oil on a piece of cloth and then wipe it before you wash it.
2. Use A Lid
You don't have to use a lid, but it will help you cook your food faster. However, the majority of griddle pans on the market do not come with their lids. You'll either have to buy a lid that will fit over it or you can use a metal plate or bowl to cover the top of it.
3. Wash Your Pan After Every Use
Too many people will wait for long periods before they wash their griddle pan. You should wash your pan right after you have finished cooking. Otherwise, you will eventually struggle to keep your pan clean.
Those are only a handful of benefits of using griddle pans. If you decide to buy one, you should shop around and compare as many pans as possible. Once you buy one, make sure you keep the previously discussed tips in mind. That is how you'll get the most from your grid